California Brunette Hair-Color Trend That's Everywhere
"California Brunette" Is the Hair-Color Trend That'll Have You Channeling Golden State Vibes
As POPSUGAR editors, we independently select and write about stuff we love and think you'll like too. If you buy a product we have recommended, we may receive affiliate commission, which in turn supports our work.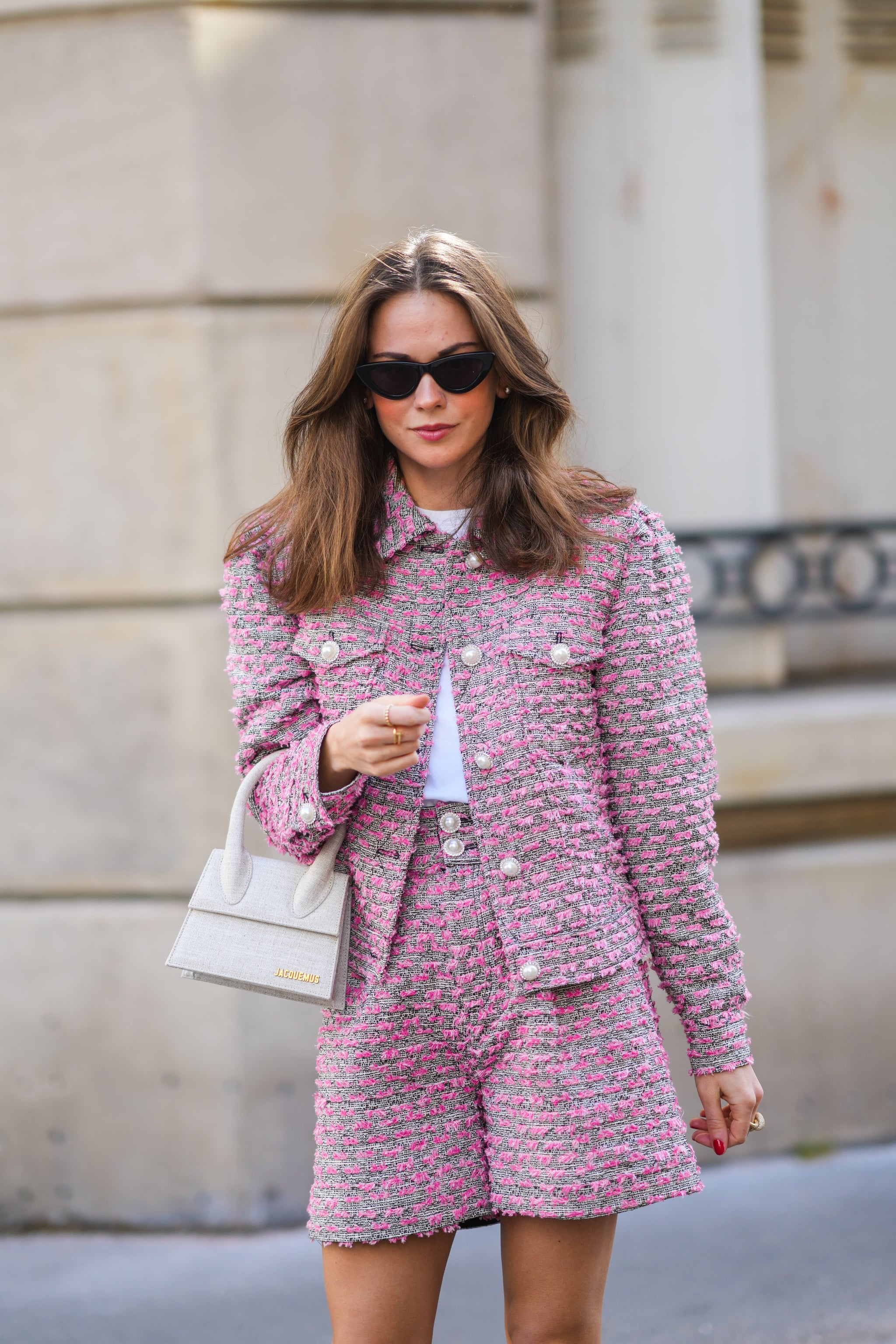 Image Source: Getty Images/Edward Berthelot
"California Brunette" is a new hair-color trend for summer.
The look involves highlighting brunette hair with a subtle sun kissed look.
Get inspiration for the California brunette hair-color trend to bring to the salon.
"California Brunette" is the latest hair-color trend that has everyone sprinting to their hair salon, inspiration photos in hand, looking for a color refresh. Although you might not yet be familiar with the term "California Brunette" when it comes to hair color, you've probably seen the look on social media or being rocked by some of your favorite beauty influencers and celebrities. The trend recently went viral on TikTok, and it's shaping up to be one of the most popular hair color trends of Summer 2022. The hair-color trend has been dubbed "California Brunette" because California is known for its sunny weather, and what does sunny weather do to your hair? Well, it lightens it of course.
The new hair-color trend is essentially subtle blonding, and easier to achieve than you might think. "Think sun-kissed, just back from a tropical vacation. Effortless pops of lightness with the right placement that compliment the skin with purposeful warmth and richness," Sierra Kener, Los Angeles-based hairstylist, tells POPSUGAR.
The hair-color trend is perfect for anyone with a darker base who wants to change up their look for the warmer months without doing anything too dramatic. The goal is to create natural-looking highlights that could have been achieved just by laying out in the sun– or a pricey hair appointment– either way, our lips are sealed. The color should stay close to your original shade and should stick to natural tones. Plus, since you're sticking close to your natural hue, the upkeep shouldn't be too tedious.
If you want to get the California brunette look for yourself your best bet would be to head to your nearest salon with some inspiration photos in hand to get a professional consultation and color. Kener says to ask your stylist for "A little lightness around the face with even blended pops throughout. Nothing too light or blonde." Kener adds that you should avoid any brassy orange or red tones, "Think light caramel. Something that will compliment the skin and eye color."
As with any hair color, after your visit to the salon, you'll want to make sure you're taking the right steps to keep your color looking fresh. When it comes to maintaining your color at home, Kener suggests using the Evo Pro Blue Colour Intensifier ($30) once every fourth wash because it will help keep the tone neutral. She also suggests using a color-safe leave-in conditioner, like the Incommon Beauty Magic Myst 4-in-1 Universal Elixir ($35) which will keep your hair healthy despite the lightening.
While we can't all live in sunny California, we can certainly make our hair look like we do. Keep scrolling to check out "California brunette" hair-color inspiration to bring with you to your next salon appointment.