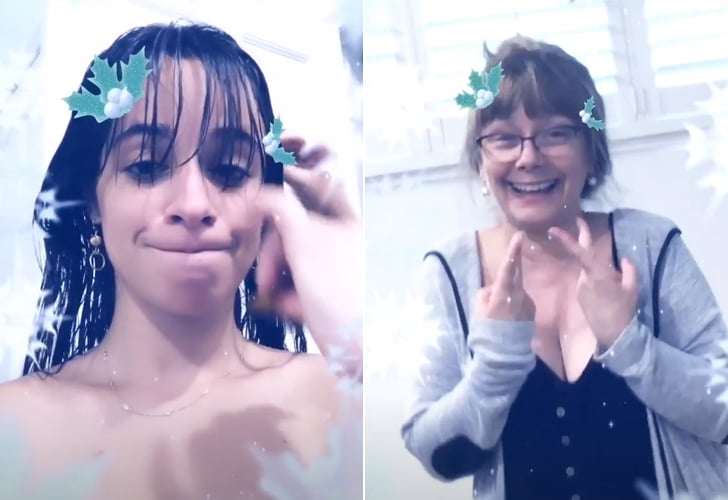 Instagram | camila_cabello
Trusting a parent to cut your hair can either go laughably wrong or surprisingly well. Luckily, Camila Cabello's recent experience fell into the latter category when her mom, Sinuhe Estrabao, trimmed her signature curtain bangs at their home in Miami, where Cabello has been social distancing with her family and boyfriend, Shawn Mendes. The 23-year-old singer documented the process in a series of videos shared on her Instagram Stories Monday night, and her commentary along the way was too relatable.
"I'm gonna have to trust this woman with my bangs."
"This is what it's come to," Cabello bluntly began her first video, with wet hair and grown-out fringe fully on display. "The bangs are too long. Can't go outside. I'm gonna have to trust this woman with my bangs," she said, adding, "I can't trust myself because they'll look like mountains. That's what I used to do in seventh grade — I used to cut my bangs, and they looked like mountains." Welp, we're having a bit of a hard time picturing exactly what that means, but whatever you say, girl!
Although Cabello joked that her mom "already f*cked it up" after the first few snips because "she just horizontal lined that sh*t," she wound up redeeming herself by bringing back those side-swept curtain bangs her daughter's been consistently rocking through the years. "It actually ended up looking not that bad," she concluded, adding a playful warning for her followers: "Don't do this at home. She gave me a pedicure this morning — made my foot bleed." Ouch!
Ahead, see the end results of Cabello's at-home haircut, and join us in crossing our fingers that her mom gives Shawn Mendes an IGS trim next.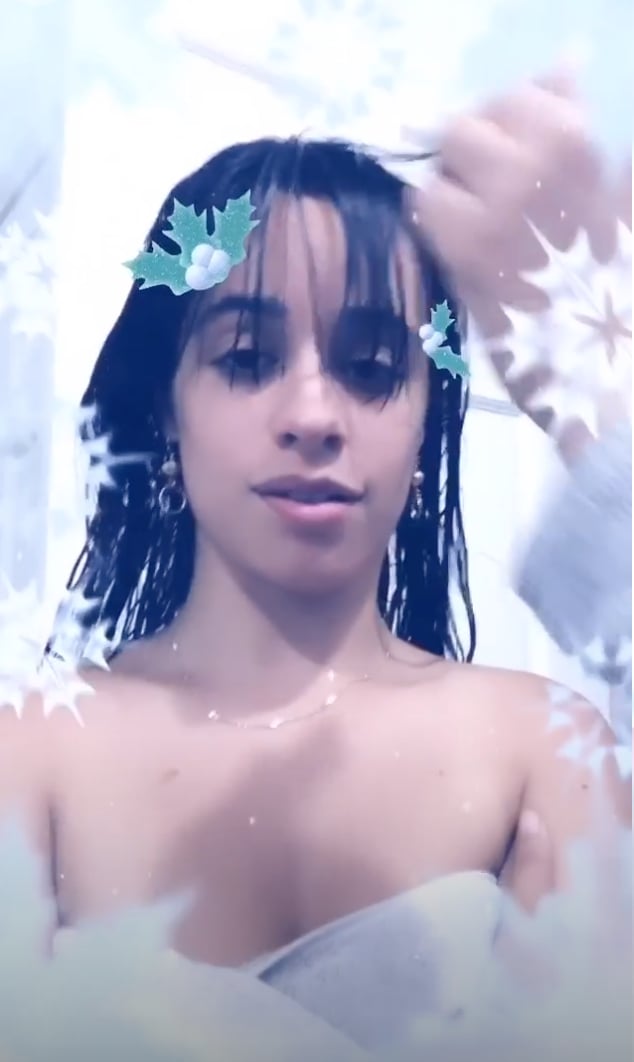 Camila Cabello's Mom Cutting Her Bangs at Home
As you can see, Cabello's bangs were pretty grown out, extending well past her eyes.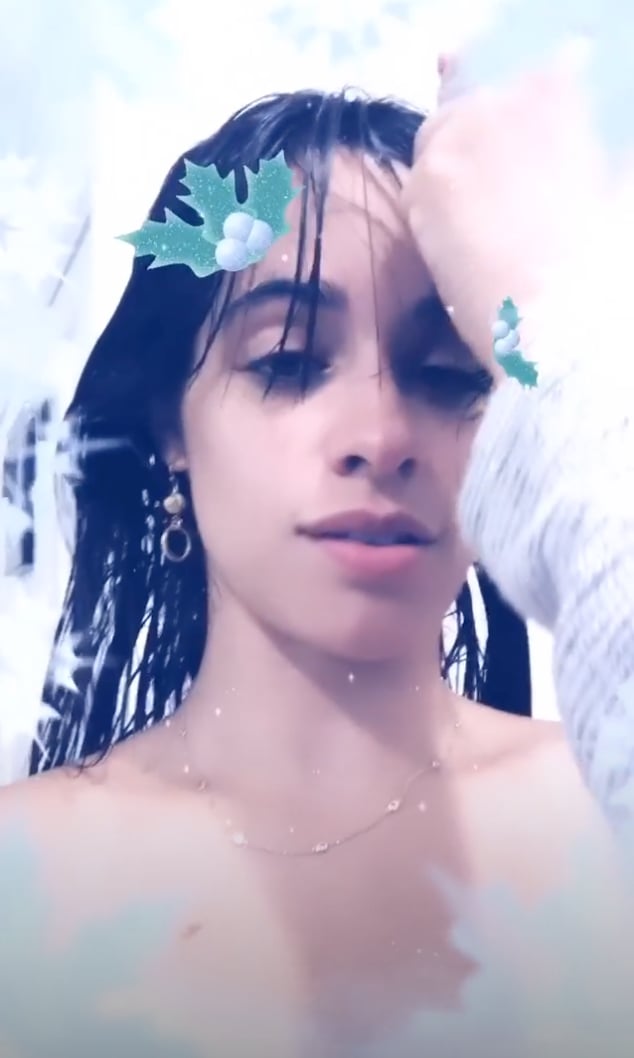 "I've been seeing a lot of posts warning people not to do this. Let's see how it turns out," the singer said.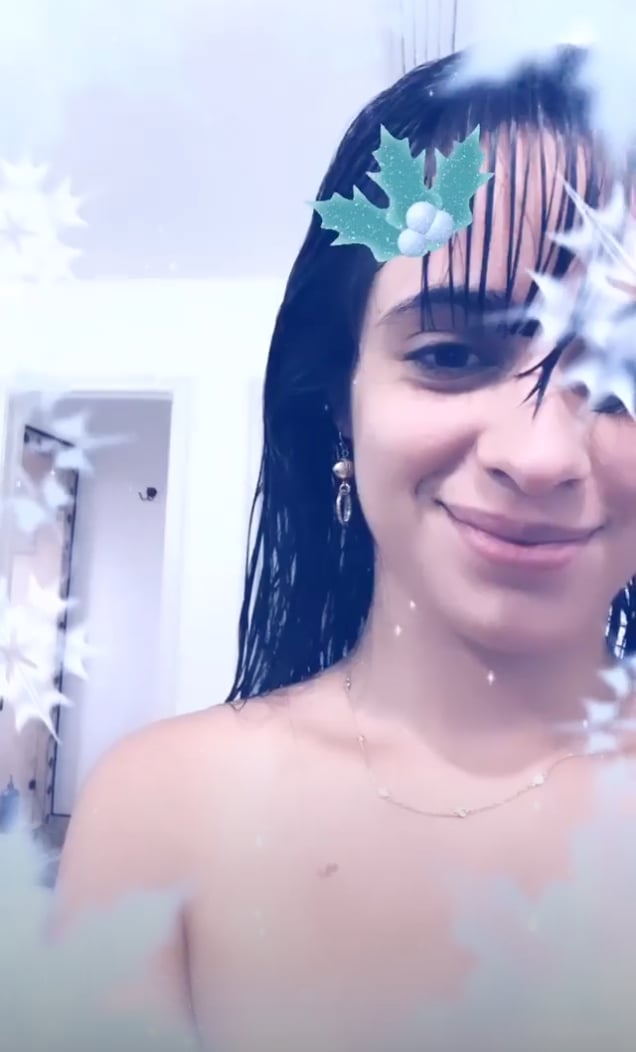 "Not great," she said with a smirk after the first snips. "She already f*cked it up. I told her my bangs are short, longer, longer, longer," she said, alluding to the curtain-like shape of her usual bangs.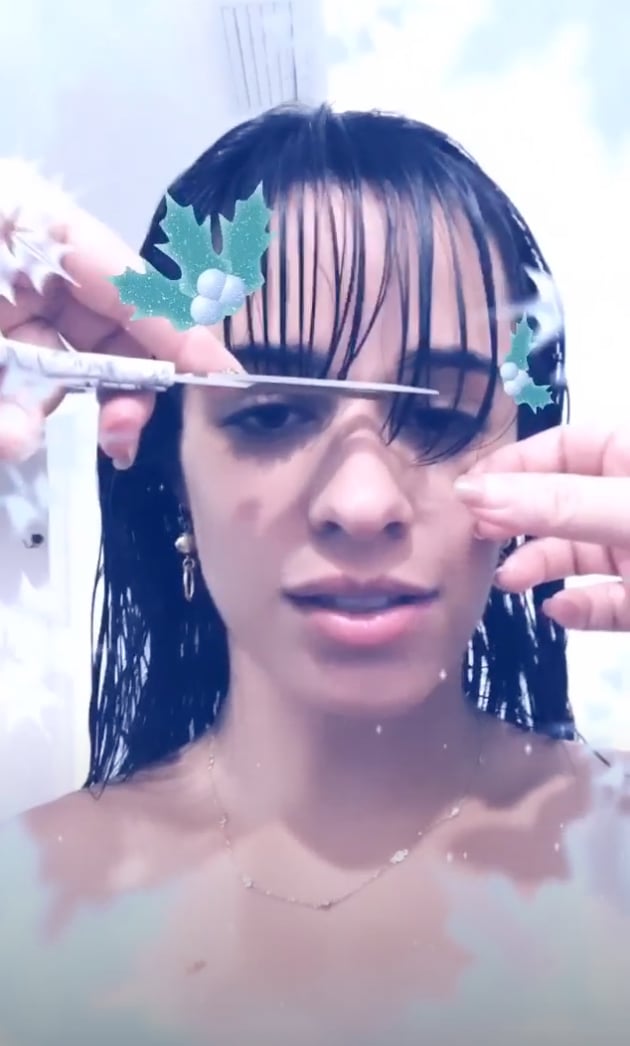 "We'll see how I look. I'm gonna look like f*cking Snape," she joked as her mom continued snipping away. Thankfully, she wound up redeeming herself.