Cardi B's Hilarious Hair-Removal Journey Continues With an $8 Bottle of Veet
As POPSUGAR editors, we independently select and write about stuff we love and think you'll like too. If you buy a product we have recommended, we may receive affiliate commission, which in turn supports our work.
Hair removal has become a top priority for Cardi B during her time spent social distancing. A few weeks ago, she shared a hilarious (but slightly chaotic) video on Instagram of herself getting a bikini wax (Georgia, the state she lives in, had lifted its stay-at-home orders by that time, deeming it "safe" to go to spas), and considering the video's dramatics, it might be safe to say waxing isn't quite for her. Likely in search of a less painful alternative, the "Money" rapper took to her Story once again over the weekend to share her experience trying another hair-removal method, a depilatory cream.
"Guys, wish me f*ckin' luck," she said in the background of a video shared on May 16. "I hope I don't burn my p*ssy off." In the short clip, Cardi is holding Veet Aloe Vera Legs & Body Hair Remover Gel Cream ($8), which is supposed to remove body hair chemically by dissolving it at the root. It's an easier process to sit through than waxing, but that doesn't mean she was without concern when trying it.
Later on, she followed up with a few videos showing off her newly hairless legs. "Ok it got me smooth," she captioned one of them. Check out some photos from Cardi B's journey ahead, then head over here to check out our favorite editor-approved hair-removal products.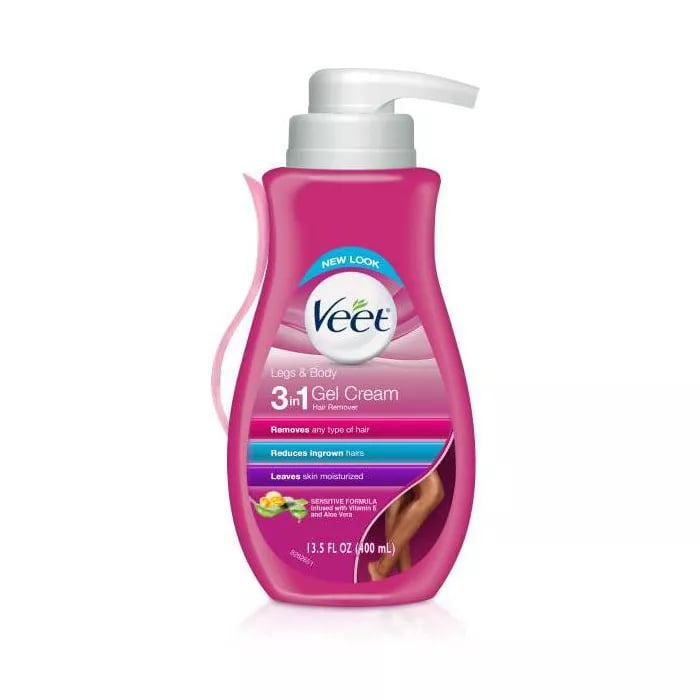 Veet Aloe Vera Legs & Body Hair Remover Gel Cream