Caudalie Instant Detox Mask Review With Photos
I Tried the Clay Mask That's All Over TikTok, and It's 100% Worth the Hype
As POPSUGAR editors, we independently select and write about stuff we love and think you'll like too. If you buy a product we have recommended, we may receive affiliate commission, which in turn supports our work.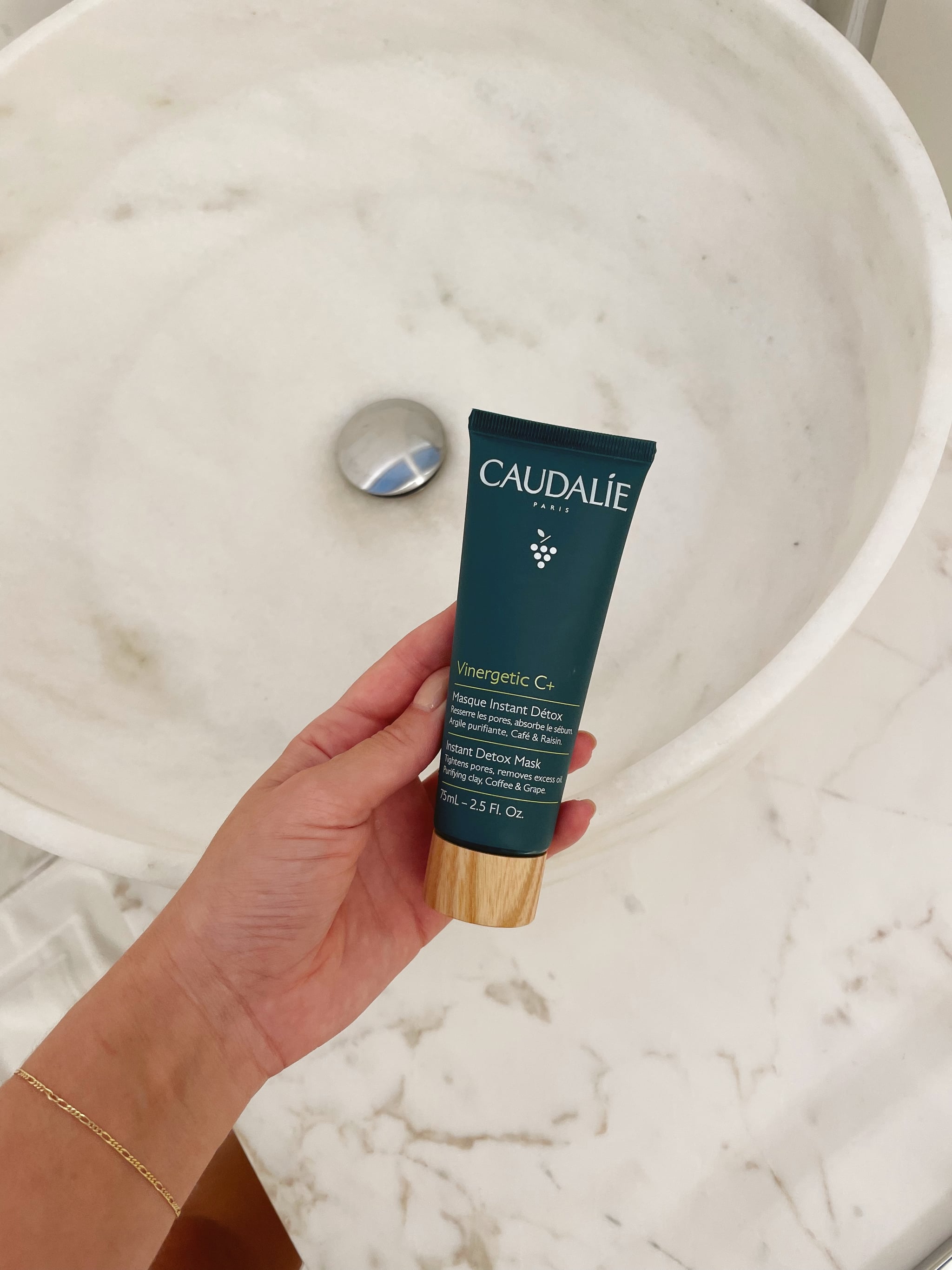 Caudalie's Instant Detox Mask has gone viral on TikTok.
The mask also has over 1,000 five-star reviews on Amazon and 500 five-star reviews on Sephora.
One editor tested out the mask and was impressed with the results.
I honestly don't know what's been up with my skin lately, but it's safe to say we are not getting along. I recently had my first run-in with contact dermatitis, and after finally getting everything to clear up, I had one of the worst acne breakouts I've had in years. It's been almost a month of constant battles between me and my skin, and I just want everything to go back to the way it was when we were a happy couple living our best lives. In an effort to clear up some of the acne that has taken over my face, I decided to turn to a face mask that I discovered on TikTok. If you've found yourself scrolling TikTok at any point within the last year, I can almost guarantee you've seen someone using the Caudalie Instant Detox Mask ($39).
The mask has gone viral on the app, and people say it's amazing for getting rid of blackheads, shrinking pores, and giving your skin a luminous-looking glow. Plus, I didn't just take TikTok's word for it — this mask has over 500 five-star reviews on Sephora, as well as over 1,000 five-star reviews on Amazon. It's clear that this mask is extremely loved, so I was excited to see how it would work for my skin.
I have dry, acne-prone skin, so I'm always looking for products that aren't irritating or drying and won't cause any more breakouts. After my run-in with dermatitis, I've been even more conscientious about the different ingredients and products I've been using on my skin. I typically don't have too many issues with clay masks, and I like utilizing them for pimples. However, they do occasionally make the skin around my nose dry.
Caudalie's Instant Detox Mask is formulated with rose clay, which helps purify the skin, as well as caffeine, which reduces the appearance of puffiness. It's also vegan, gluten-free, and cruelty-free. Caudalie suggests using this mask twice a week, but I opted to use it once a week for two weeks to see how my skin reacted to it first. I washed my face with my typical face wash, patted it until it was dry, then applied a thin layer of the clay mask. The texture was typical of other clay masks I've used in the past: it felt cool to the touch and a little bit like mud.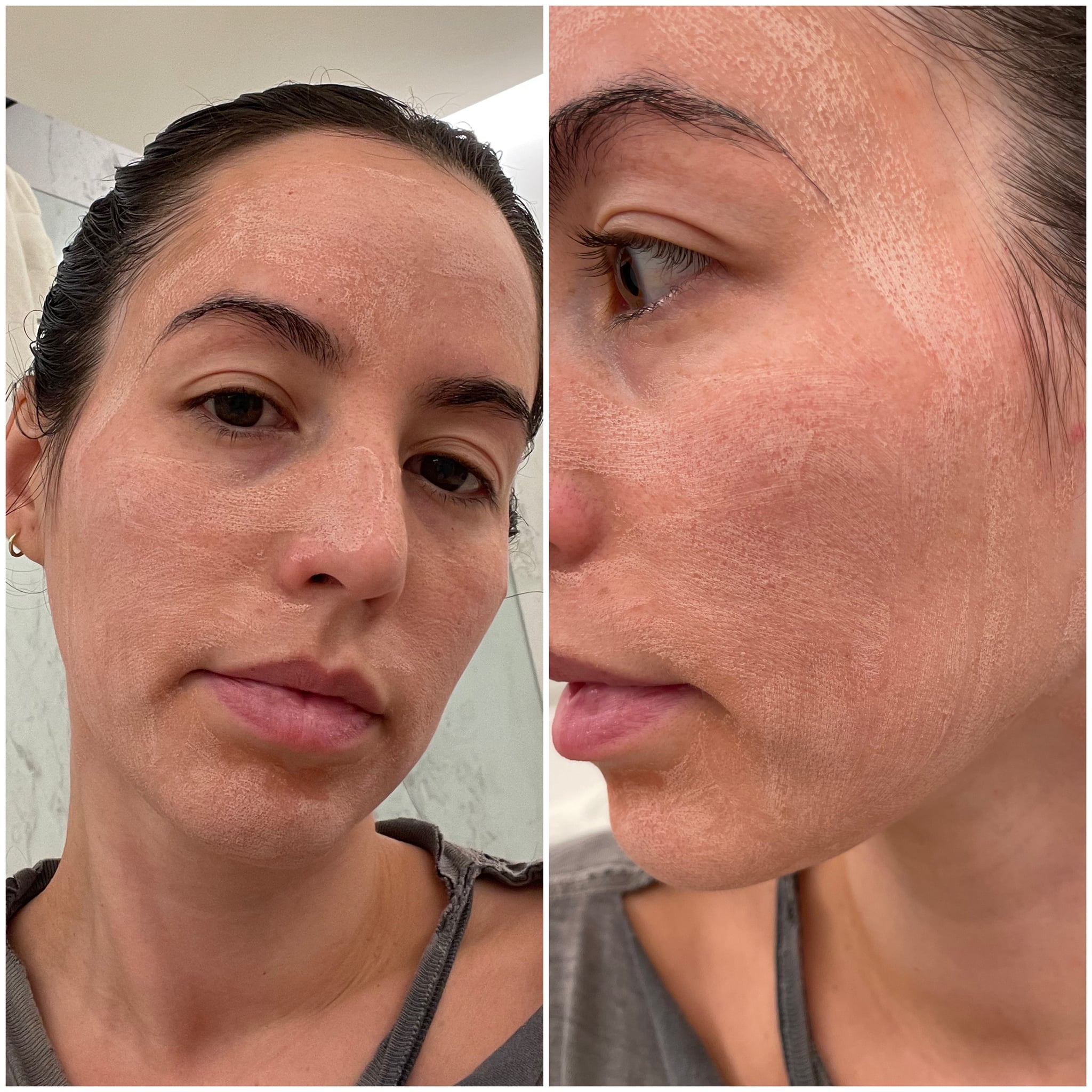 After applying, I let it sit for five minutes. This mask definitely offers some level of instant gratification, if only for the fact that after leaving it on for just a few minutes, I could see every single one of my pores underneath the layer of clay on my face.
After washing it off with warm water, I surveyed my face and found that my skin felt refreshed without feeling dry. While this mask didn't fully remove the onslaught of blackheads peppering my nose immediately, I did notice it helped dry out some of my breakouts without leaving any flaky patches. My pores also became less visible, and it left my face with a healthy glow, which is something I can always appreciate.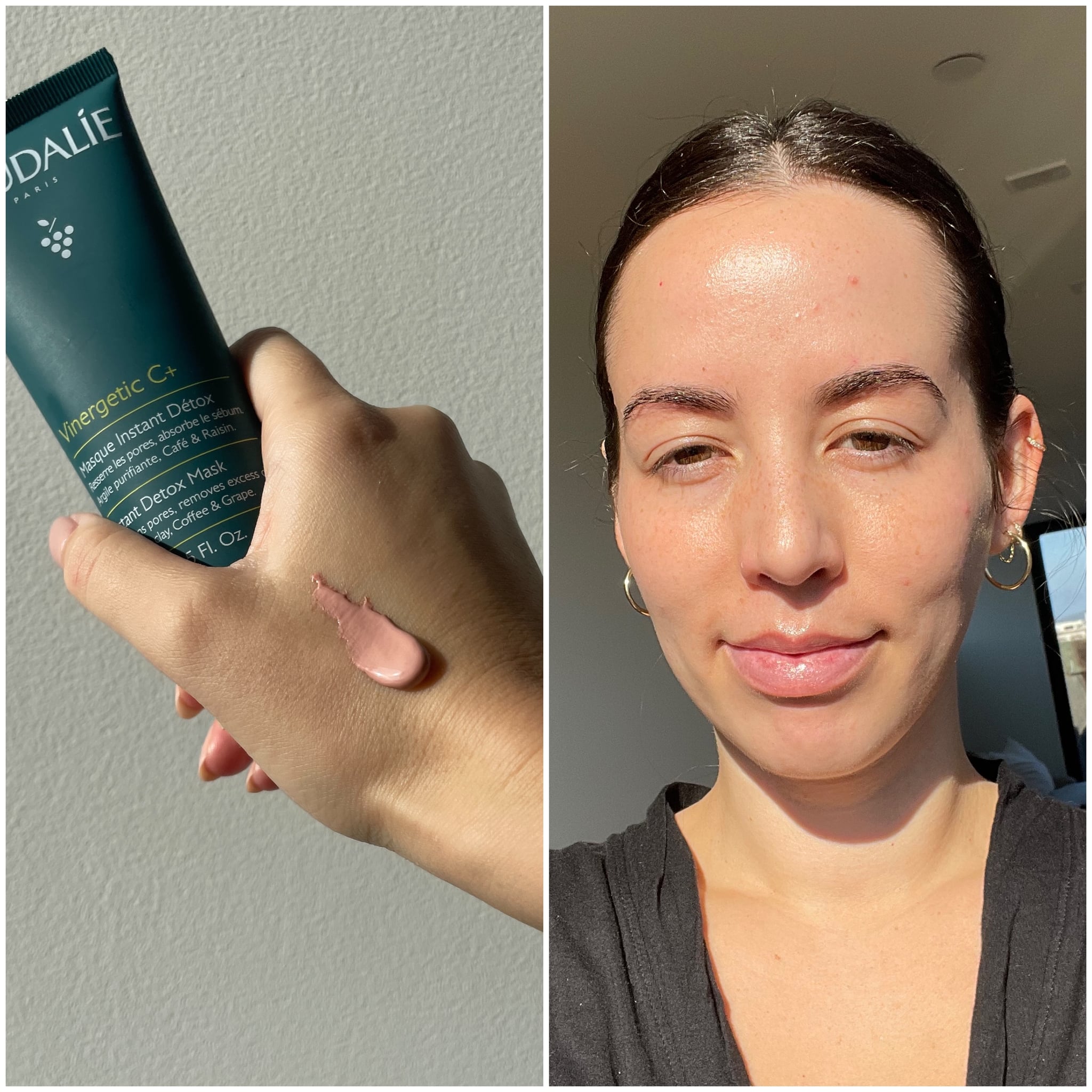 At $39, this mask is definitely on the more expensive side, but I would absolutely consider it well worth the price. Because I don't see myself needing to use it more than once a week, I'll likely be able to make it last for quite some time. If you're looking to combat dullness and uneven texture — and give your skin an instant glow — Caudalie's Instant Detox Mask is a good bet. It's easily become my new favorite clay mask option and earned a front-row spot in my weekly routine.
Rating:

Image Source: POPSUGAR Photography / Renee Rodriguez