These Celebrities Caught On to the "Barbie" Sole Tattoo Trend Way Before We Did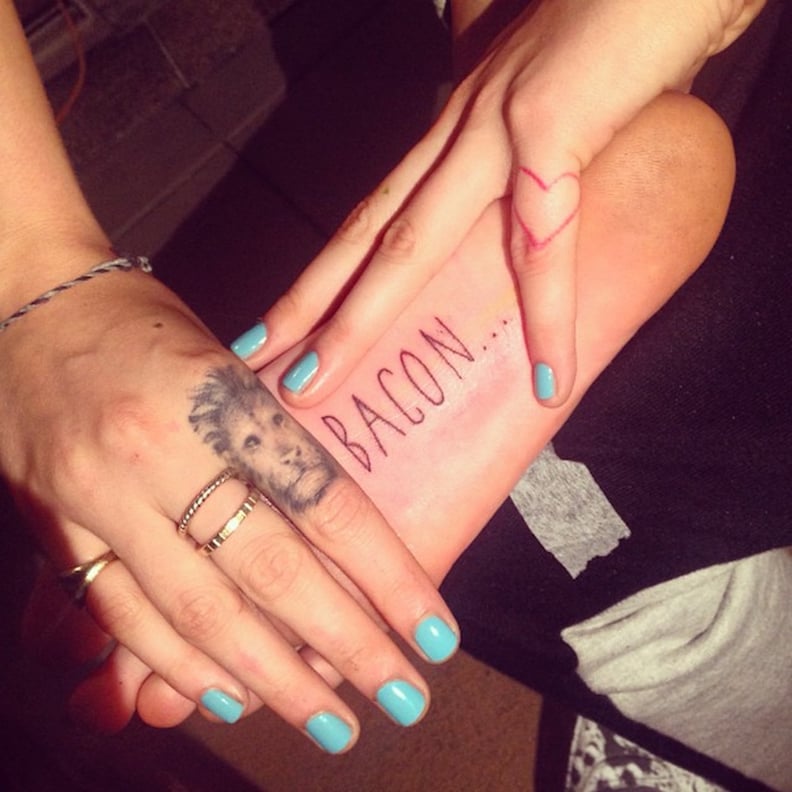 Sole tattoos — much like the "Made in Japan" markings made famous by vintage Barbie dolls from the 1960s — are everywhere on Instagram right now. The trend sees people getting tattoos on the bottoms of their feet, usually along the arch in the space between the heel and the ball of the foot. In a lot of cases, they tend to follow the same "Made in . . . " format seen on Barbies, though plenty of people who have gotten them have switched things up with customized designs like flowers, smiley faces, and one-word quotes.
While the spike in popularity for sole tattoos has only recently resurfaced, a handful of celebrities had unsurprisingly already hopped on the trend years ago. As you might expect, these tattoos are super easy to cover up, so there could be plenty of others out there who have the ink but are keeping it a secret. Read ahead to get a look at the celebrity sole tattoos we do know about.
Meadow Walker
In March 2021, Paul Walker's daughter Meadow debuted matching initial tattoos with her best friend, Valentina Ruby. The two got inked by celebrity tattooist Jonboy.
Billie Eilish
In 2019, Billie Eilish got her first-ever tattoo. Her design of choice? Celebrity tattoo artist JonBoy's autograph on her left foot.
Cara Delevingne
In 2014, Delevingne got the word "bacon" tattooed on one of her feet in all caps. She (kind of) explained the meaning behind it two years later during an appearance on The Tonight Show. "Anything bacon is good, am I right?" she asked host Jimmy Fallon, rhetorically, before jokingly implying that it could also be a reference to the historical figure Francis Bacon.
The model also has "Made in England" on her other foot.
Bella Thorne
In 2017, the former Disney actress and her sister Dani got matching tattoos that say "If lost, find twin."
Margot Robbie
During an interview on The Tonight Show in February, Margot Robbie revealed that, despite having very little experience, she once bought a tattoo gun on eBay that she used to give a few of her friends tattoos, as well as a tattoo of the word "skwad" on her left foot. She also has a smily-face tattoo on her big toe.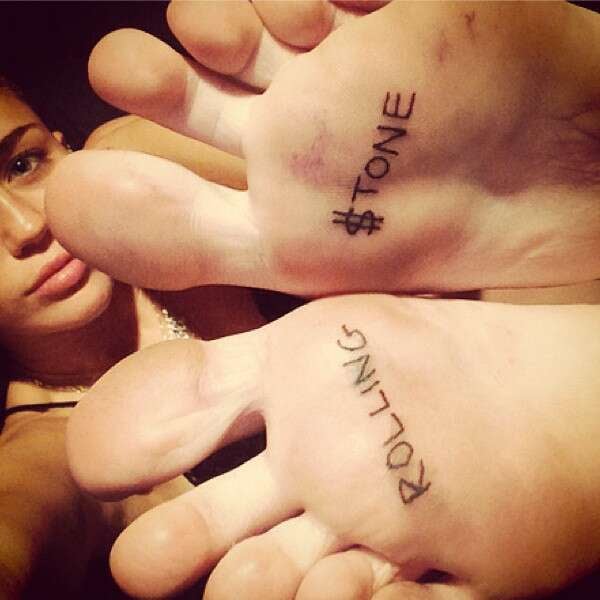 Miley Cyrus
Back in 2013, Miley Cyrus celebrated being on the cover of Rolling Stone by getting the magazine's name tattooed on her feet.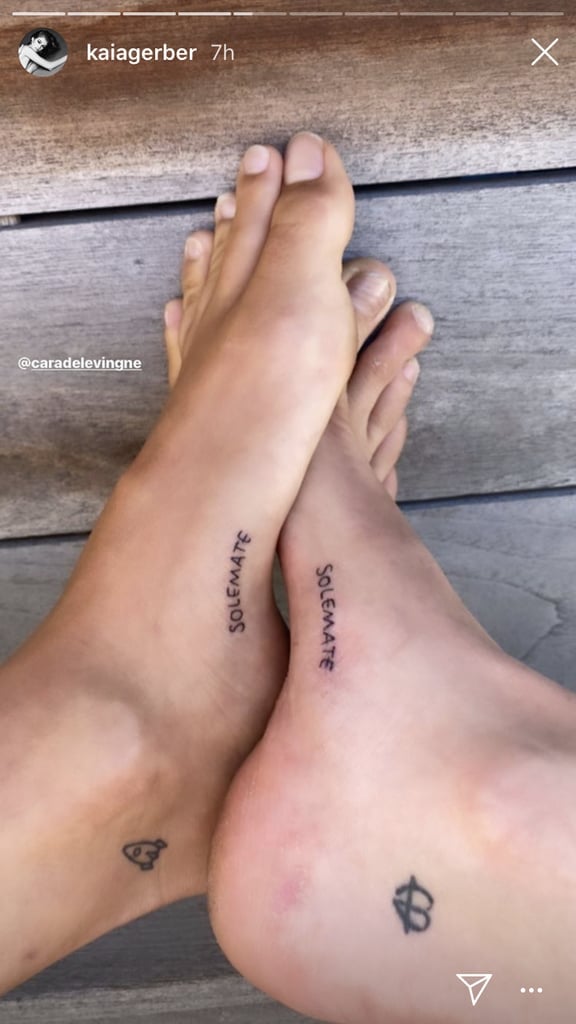 Kaia Gerber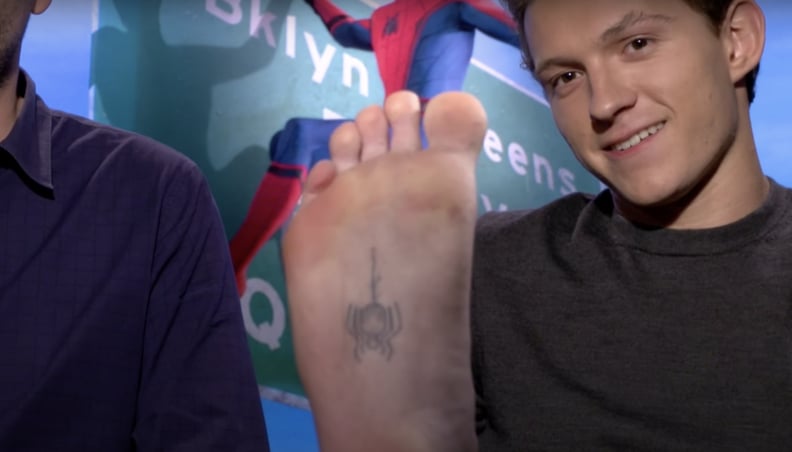 Tom Holland