Have Dry Skin? Here's a Hydrating Skin-Care Routine That's Easy to Follow
As POPSUGAR editors, we independently select and write about stuff we love and think you'll like too. If you buy a product we have recommended, we may receive affiliate commission, which in turn supports our work.
When it comes to building a proper skin-care routine, narrowing down your skin type — is it normal? Oily? Dry? — is just the beginning. Not everyone has access to dermatologists or aestheticians, and as much as we love getting product recommendations and skin-care advice from pros with the proper credentials, it's also worth noting that there's no one-size-fits-all approach to skin care. From dry and oily to normal and sensitive, everyone's skin type is unique. Achieving a healthy complexion means finding products that specifically work for you.
If you have dry skin, for example, that means it tends to lose moisture easily, creating rough, flaky patches year-round, regardless of the weather. You'll want to look for formulas that help maintain a healthy skin barrier through long-lasting hydration. That means you should choose products that are gentle and moisturizing but won't clog pores.
What Causes Dry Skin?
While some people are born with dry skin, sometimes the condition is caused by other factors including frequent bathing, using harsh soaps, or other medical conditions. One of the biggest reasons for dry skin is the weather. Dry skin is especially prevalent in the colder winter months. While the skin's natural oils are beneficial, they also act as a barrier of protection, trapping in essential moisture.
There are a ton of products out there made to treat a variety of skin concerns. If you're someone with dry skin trying to cut through all the noise, we're here to help.
Read on for our simple guide to creating a skin-care routine for dry skin.

— Additional reporting by Jessica Harrington, Kelsey Castañon, and Naomi Parris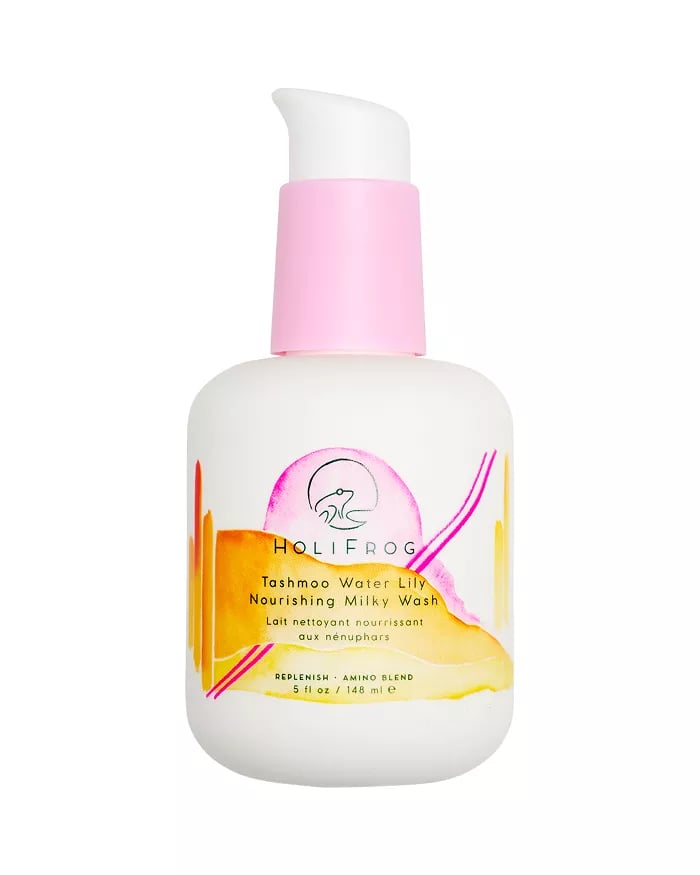 How to Treat Dry Skin — Step 1: Cleanse
If you have dry skin, you've probably experienced that too-tight feeling immediately after washing your face. The fix? "Using a gentle cleanser that doesn't strip the skin is essential for all skin types, and is that much more important for dry skin types," aesthetician and brand founder Shani Darden previously told POPSUGAR. Our suggestion is the Holifrog Tashmoo Water Lily Nourishing Milky Wash ($35), which has a milky texture that gently cleans skin without drying it out.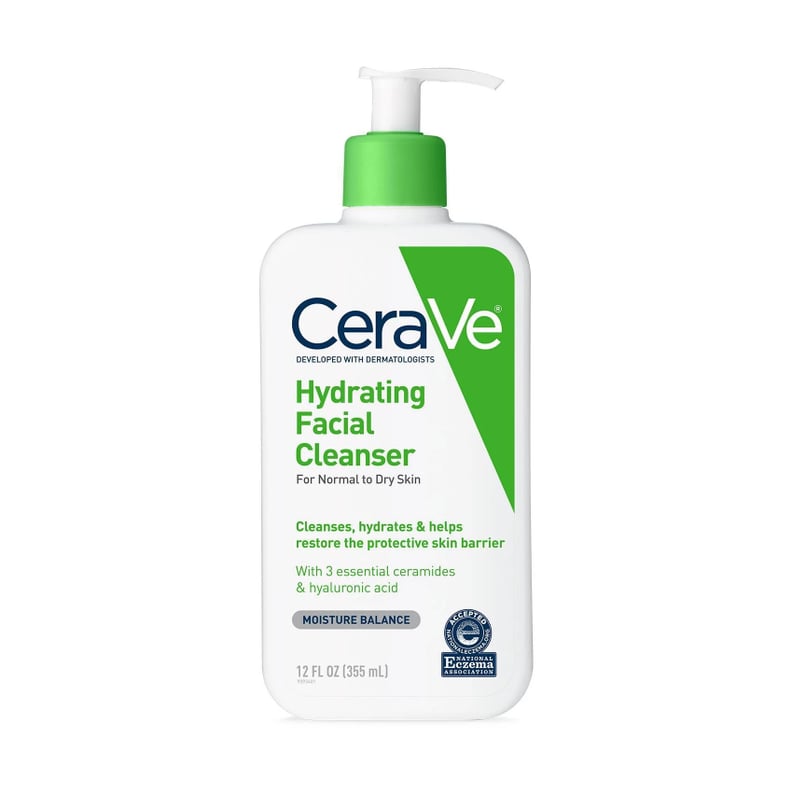 The Cerave Hydrating Facial Cleanser ($14) is also gentle on skin while still being strong enough to remove dirt and makeup, and it features hyaluronic acid to help the skin maintain its moisture barrier.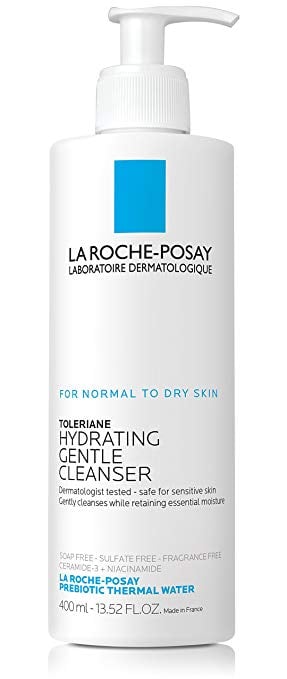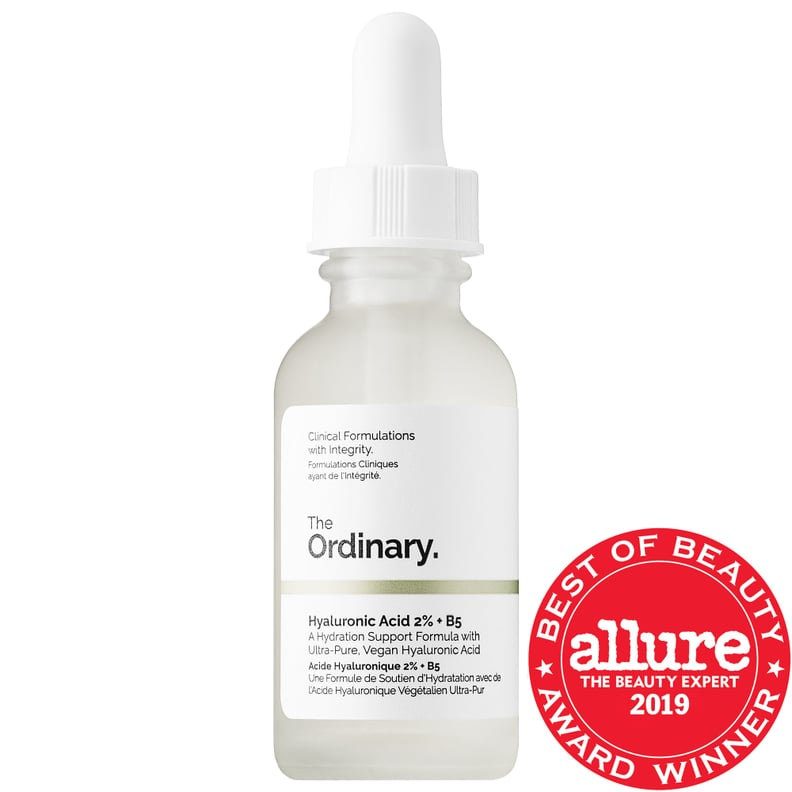 How to Treat Dry Skin — Step 2: Treat
When it comes to choosing a serum for dry skin, you'll want to focus on hydration. Look for widely known moisturizing ingredients (think: hyaluronic acid, glycerin, niacinamide, and ceramides, to name a few) and choose a product with a high concentration of the stuff. The more moisture you put back into your complexion, the better. A budget-friendly option we love is the The Ordinary Hyaluronic Acid 2% + B5 ($8).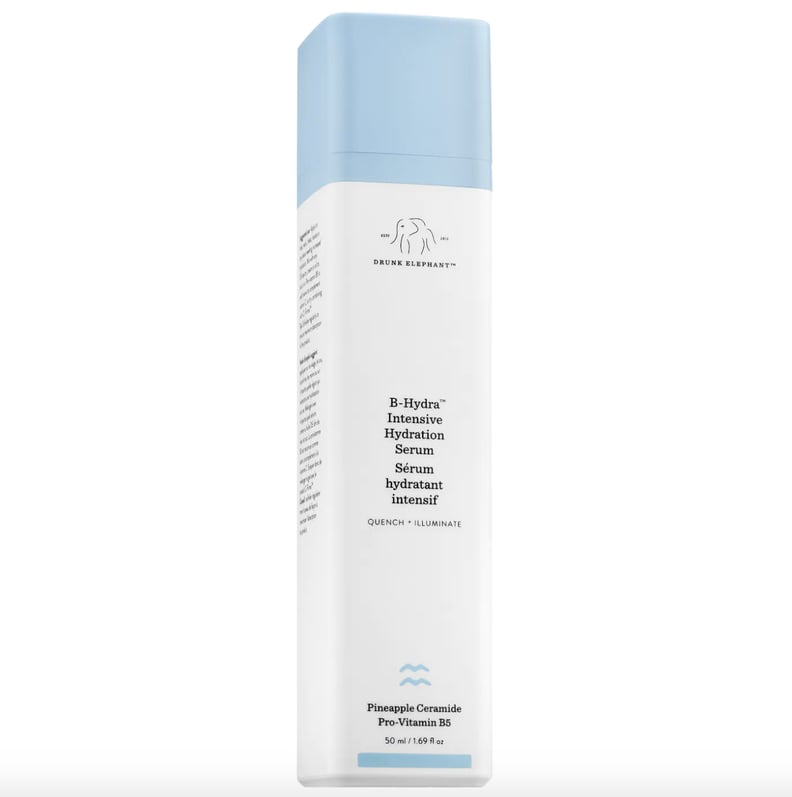 Think of the Drunk Elephant B-Hydra Intensive Hydration Serum ($48) as a refreshing glass of water for your skin. It has a soothing, vitamin-rich formula that attracts hydration to the skin while improving the appearance of dullness and uneven texture.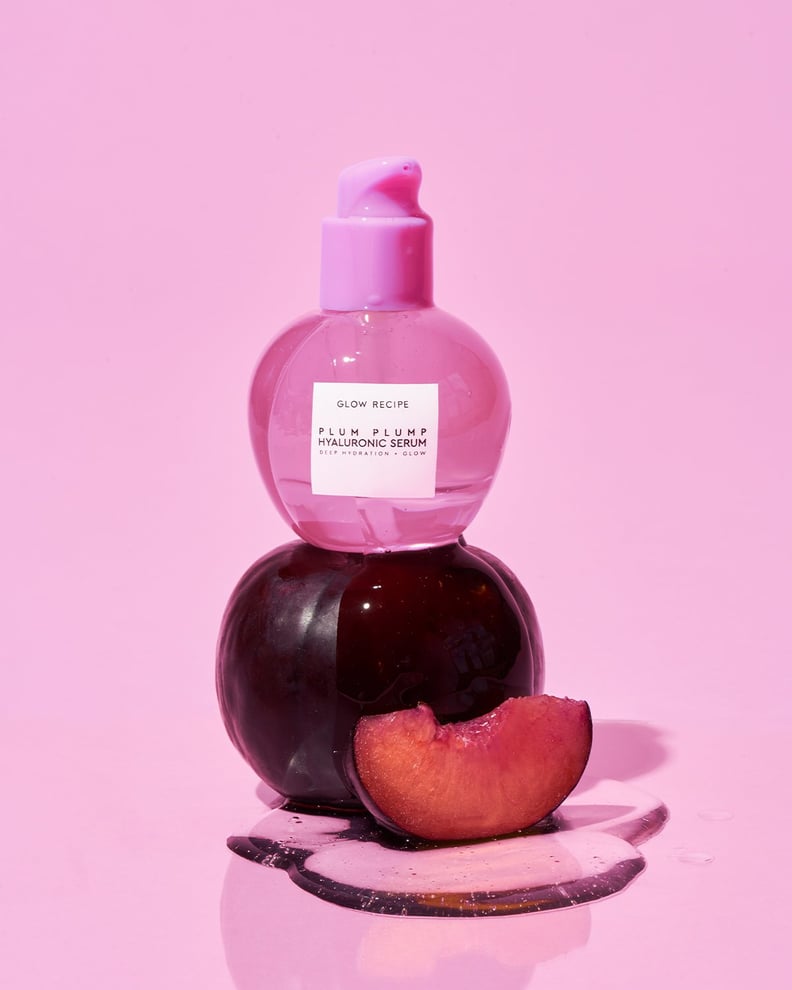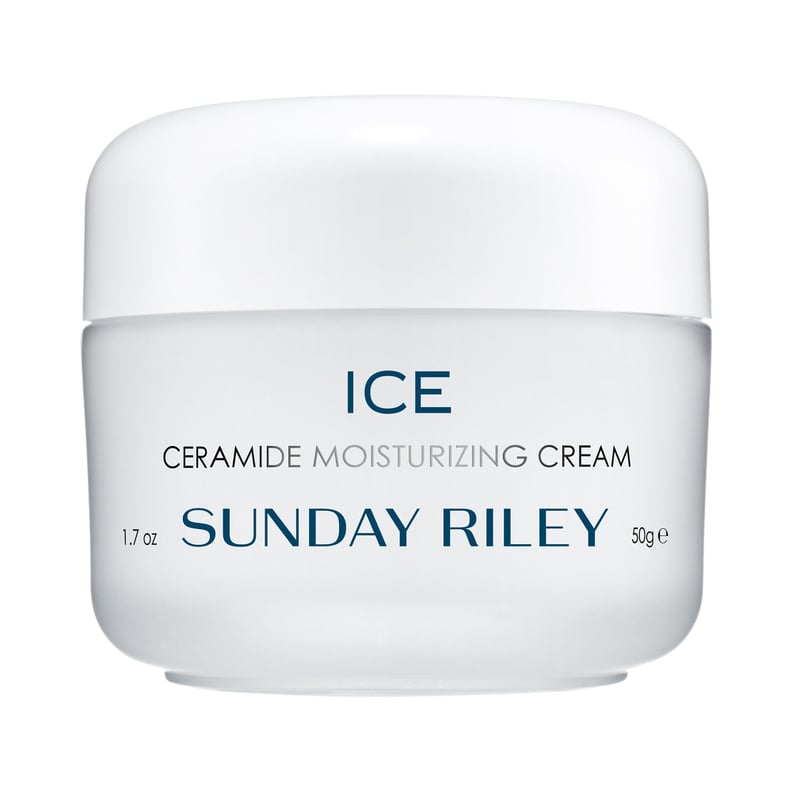 How to Treat Dry Skin — Step 3: Moisturize
On top of your serums, layer on an equally hydrating moisturizer. Dry skin types can tolerate thicker, more emollient formulas, like the Sunday Riley ICE Ceramide Moisturizing Cream ($65), which helps strengthen the natural moisture barrier of your skin against environmental stressors.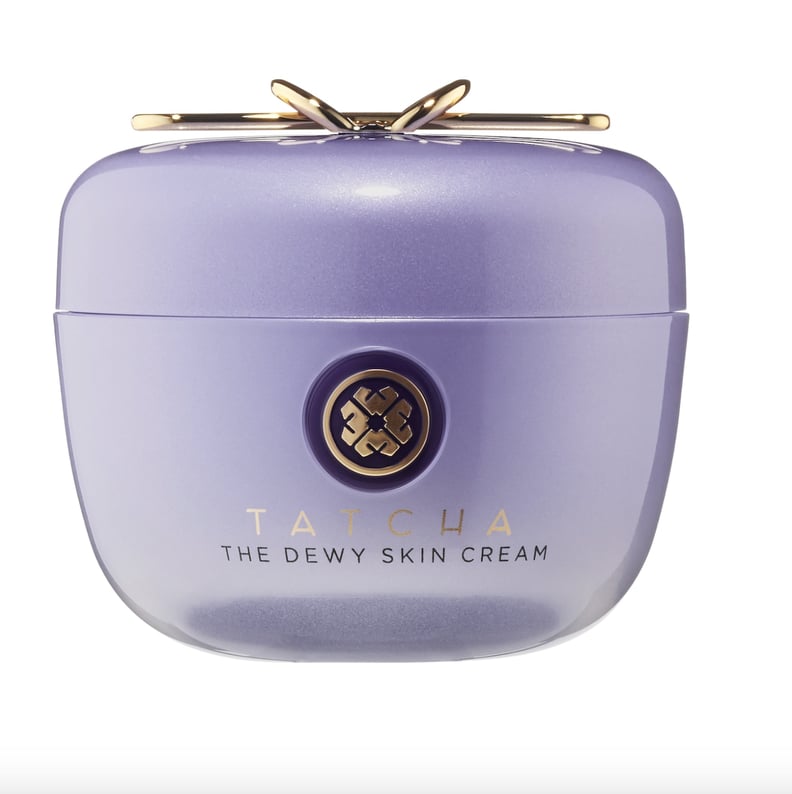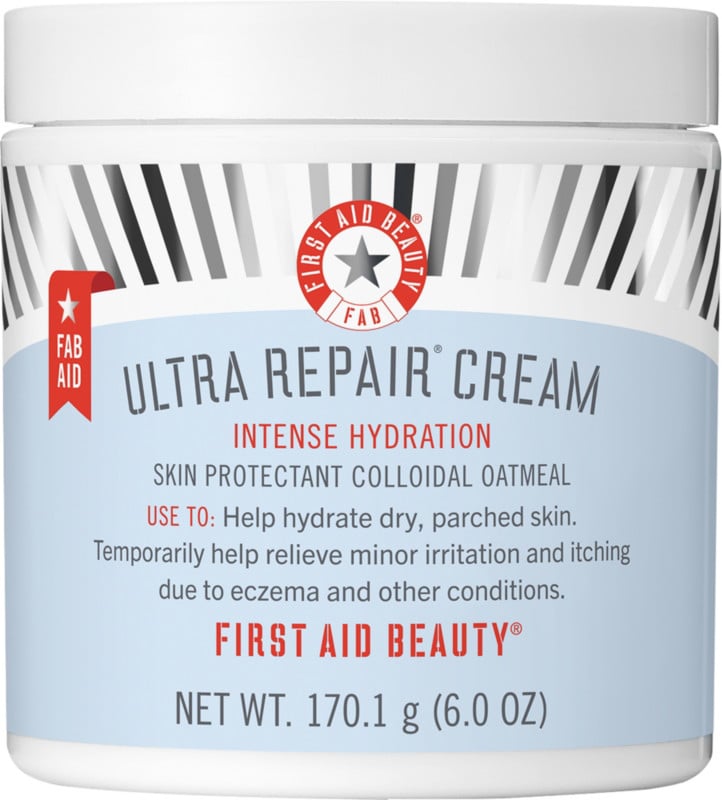 For an intensive treatment, try the First Aid Beauty Ultra Repair Cream ($38). It uses oatmeal to calm dry, irritated skin while employing ingredients like shea butter to moisturize and repair the skin barrier.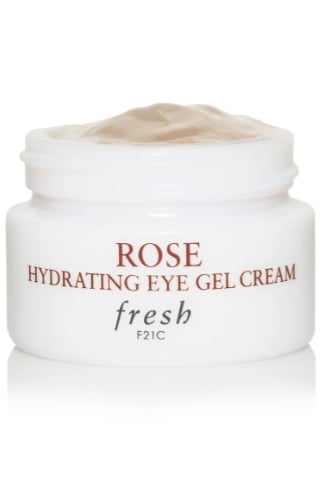 How to Treat Dry Skin — Step 4: Eye Cream
To finish your routine with a bang, apply an eye cream to fight dry skin under your eyes. The Fresh Rose Hydrating Eye Gel Cream ($41) is a cooling formula that brightens tired-looking eyes while deeply hydrating the skin.