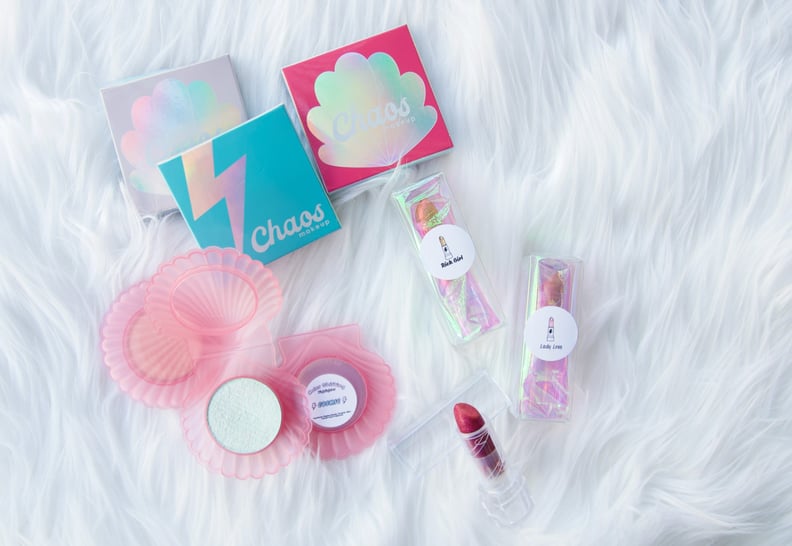 POPSUGAR Photography | Wendy Rose Gould
POPSUGAR Photography | Wendy Rose Gould
It's not every day you come across vegan, eco-friendly makeup that's so lovely it'll make your heart skip a beat, but Chaos Cosmetics — founded by 28-year-old Megan Martinez in Texas — has gone and done just that. Though it's a small indie brand, Chaos has garnered ample attention from major beauty websites and influencers who sing the praises of its dazzling, richly pigmented highlighters, lipsticks, and "hybrids."

From magical, color-shifting creams (you seriously have to see it to believe it) and a technicolor highlighter ($15) housed in pink seashell compacts to lipsticks encrusted in glitter, perusing the Chaos Cosmetics website feels like you've wandered into a makeup fairyland. We were fortunate enough to test out a handful of their products, including the lipsticks, highlighters, and hybrids, and we're superexcited to share the swatches with you!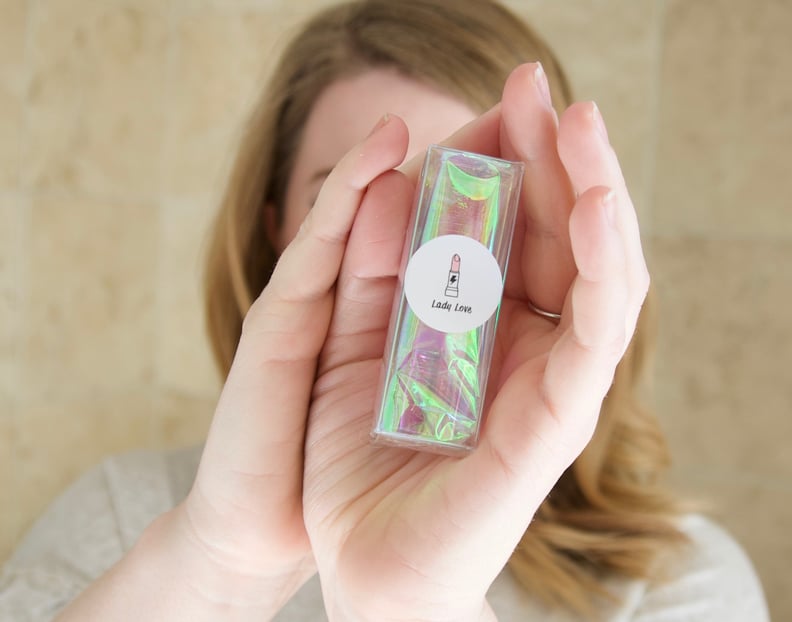 Hydra Lipstick: Lady Love
I tested out three of Chaos Cosmetics' glitter-doused, ultramoisturizing, beeswax-based lipsticks, including two from the Hydra Lipstick Bundle ($45). True to the brand, each features all natural, cruelty-free ingredients. Isn't the packaging adorable? #swoon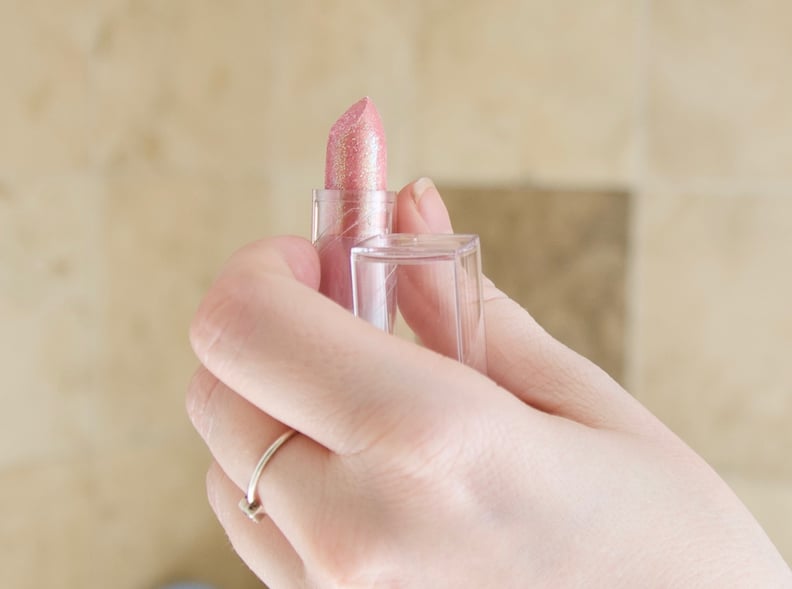 Hydra Lipstick: Lady Love
Here's Lady Love, a creamy, pale pink hue topped with sheer, color-changing golden glitter. Note that the glitter on all the lipsticks is just on the outside of the lipstick.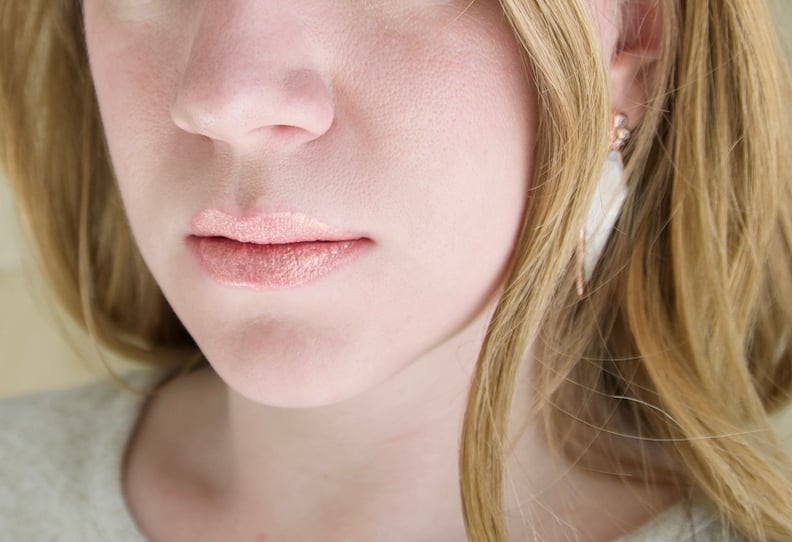 Hydra Lipstick: Lady Love
Based on my own experience with vegan lipsticks, I wasn't anticipating such a smooth and creamy formulation. The lipstick glided on easily and stayed put. As you can see, a tiny bit of sparkle makes its way onto your lips with every application.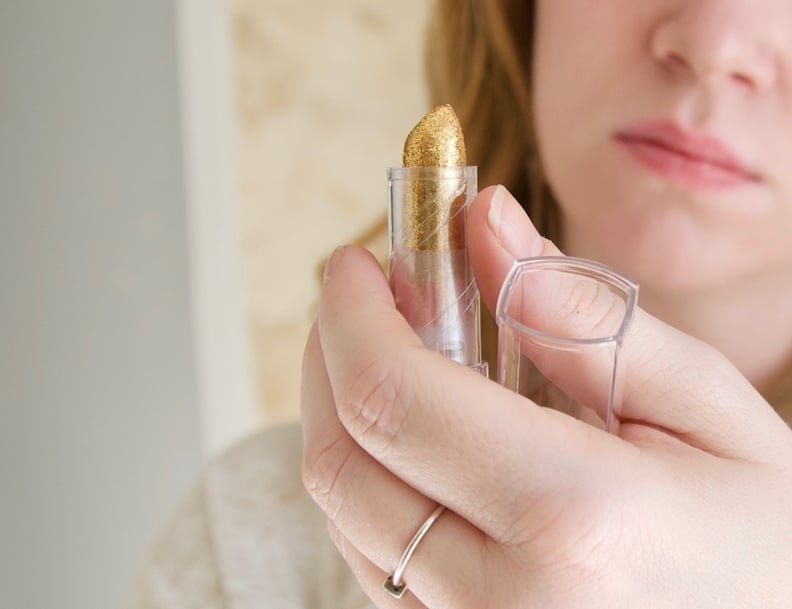 Hydra Lipstick: Rich Girl
Aptly named, this Rich Girl lipstick ($16) is absolution drenched in gold glitter! Underneath, you'll find the dreamiest shade of rose gold.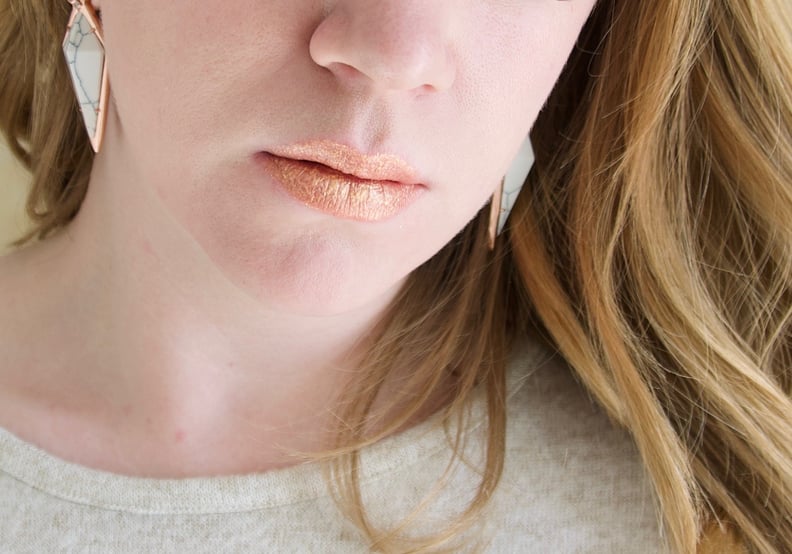 Hydra Lipstick: Rich Girl
Rich Girl lipstick has a fun, multidimensional effect when worn by shifting slightly into more metallic territory in the right lighting.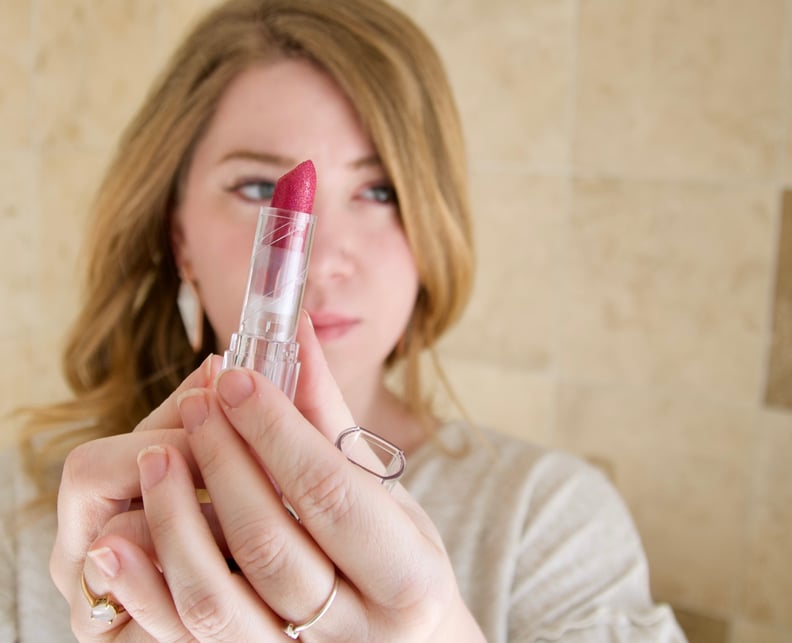 Hydra Lipstick: Lady Love
And now for my personal favorite of the three I tried — Pink Passion ($16). This flirty, red-pink hue is topped with multidimensional pink glitter and like the other lipsticks, applies easily and evenly.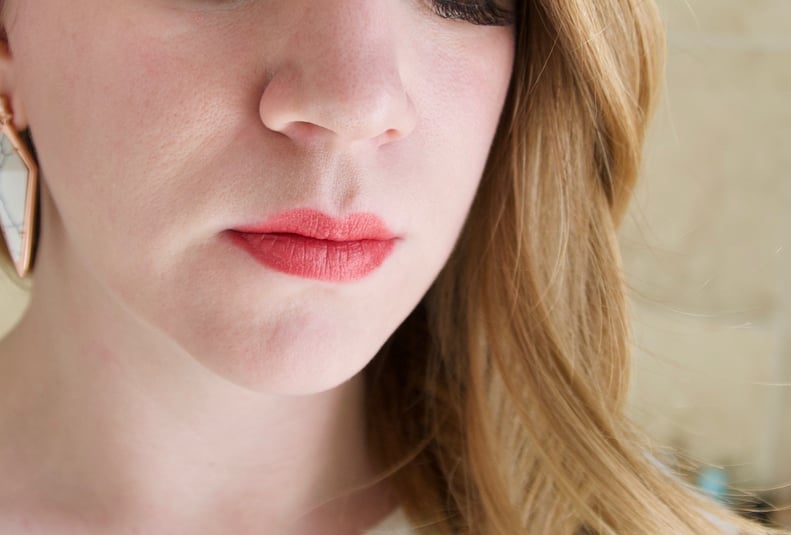 Hydra Lipstick: Lady Love
Check out how sheer the color looks, but how pigmented it is. And I can't get over how moisturizing each of the lipsticks are!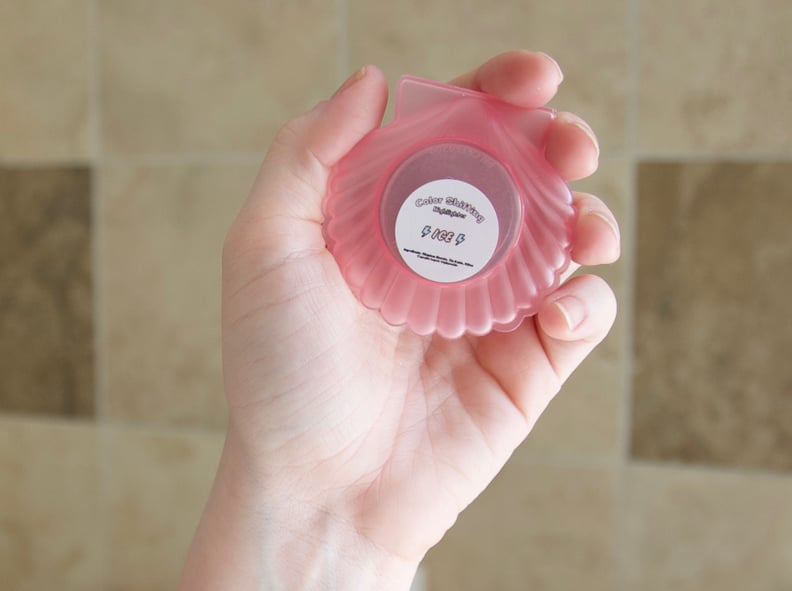 Color-Shifting Highlighter
Next, I tried the Color-Shifting Highlighter ($15 each), which comes in the most darling opaque pink seashell packaging you've ever seen. We tested out three:
Ice: a pastel blue that shifts among green, blue, and purple
Cosmic: a pastel pink that shifts among pink, silver, and green
Moon: a pastel yellow that shifts among green, yellow, and orange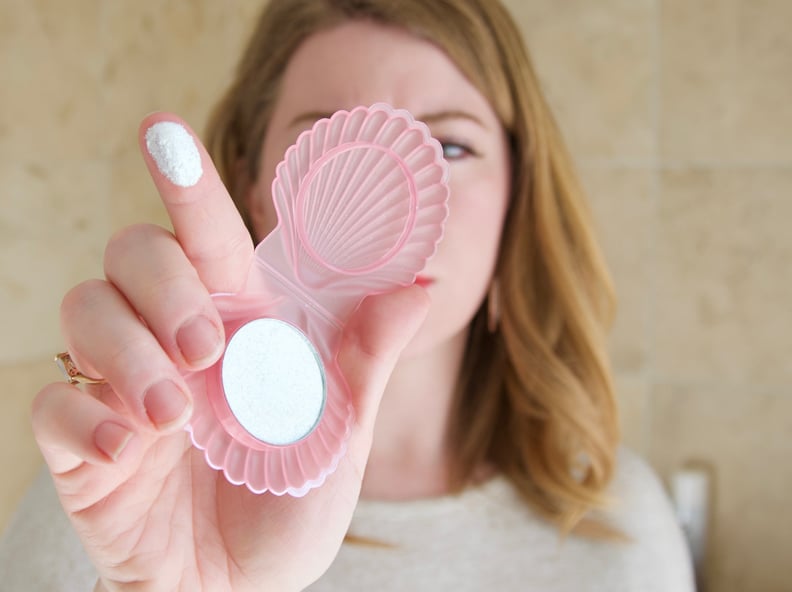 Color-Shifting Highlighter: Ice
As you can see, these color-shifting highlighters have ludicrous levels of pigmentation. A very tiny bit goes a long way, and depending on how you're facing the light, they'll subtly change colors. Pictured here is Ice, which is nearly blinding!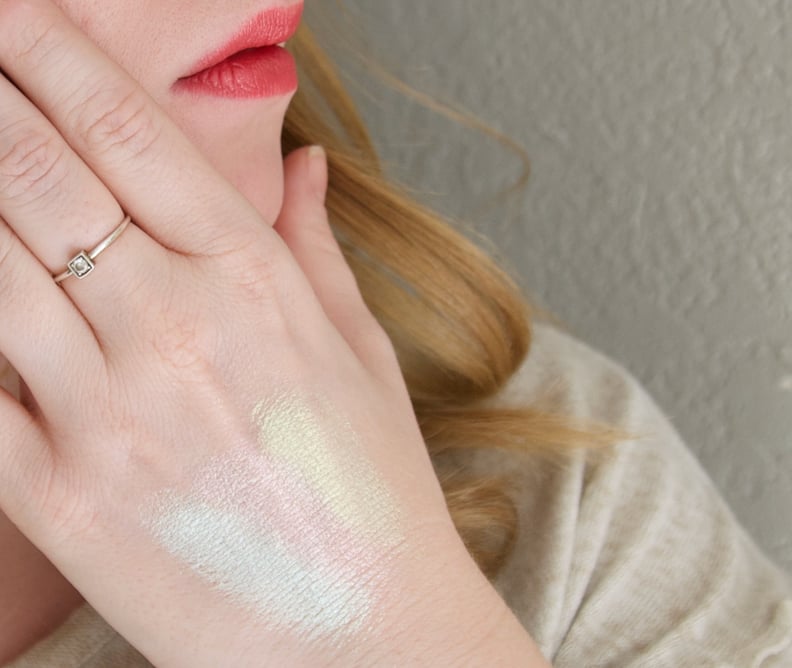 Color-Shifting Highlighter
From top to bottom: Moon (yellow), Cosmic (pink), and Ice (blue). These have an almost wet appearance on the skin when you see them in person.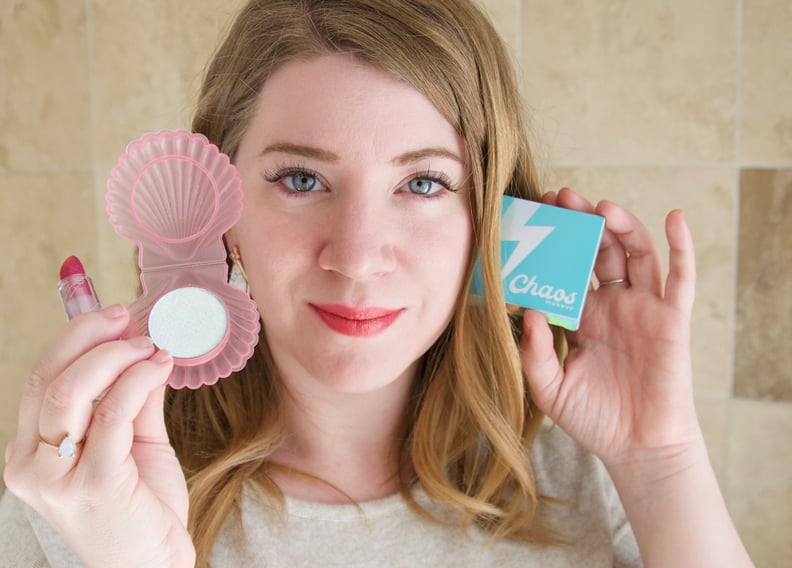 Final Thoughts
When I discovered that the Chaos Cosmetics name was inspired by founder Megan Martinez's experience as a homeless teenager — and that she'd made money on the side in high school by doing her friends' makeup — I was already a fan of her and the brand. The playful packaging, inventive colors, and overall uniqueness of the brand made me that much more excited to try it out myself.

The truth is that you never know whether a brand will live up to the hype (your own internal hype, or otherwise), but I can confidently say that all the products exceeded my expectations. If you've been thinking about playing with some of the products, yourself, I enthusiastically encourage you to go for it! Mermaid on, friends!