As POPSUGAR editors, we independently select and write about stuff we love and think you'll like too. If you buy a product we have recommended, we may receive affiliate commission, which in turn supports our work.
One of Charlotte Tilbury's very first launches, the Filmstar Bronze & Glow Contour Duo, has long been a makeup artist and beauty editor favorite. The only downside? It comes in just two shades — and if you don't want a highlighter, well, you're getting one anyway. This month, however, Tilbury finally introduces a standalone powder bronzer that comes in multiple hues to the range — the Charlotte Tilbury Airbrush Bronzer ($55). After getting to test it out before launch, I can report that it's good.
Going into the development process, Tilbury knew everything she didn't want in a powder bronzer: She didn't want it to be shimmery, she didn't want it to settle into fine lines and pores, she didn't want it to streak or look cake-y as you layered it, and she didn't wanted shades that only looked good on fair and tan complexions. "Diversity was key when it came to this launch," she explained.
As part of the Airbrush family, the Bronzer contains the same pore-blurring, micro-fine perfecting powders as the original Airbrush finishing powder. "When I created the Airbrush Flawless Finish, I was obsessed with the smoothness of airbrushing and I wanted the powder to re-create that same blurred effect on the skin," she said, describing the formula as "light as air, smooth as silk," several times. The bronzer also features hyaluronic acid powder (yes, that exists, and Tilbury believes this may be the first instance of it being in a pressed powder), coconut oil, soft-focus silica, and mica, all of which contribute to the powders incredibly silky, buildable texture. "It doesn't sit on skin like a powder," she explained. "You can build and build and this will never settle into your pores."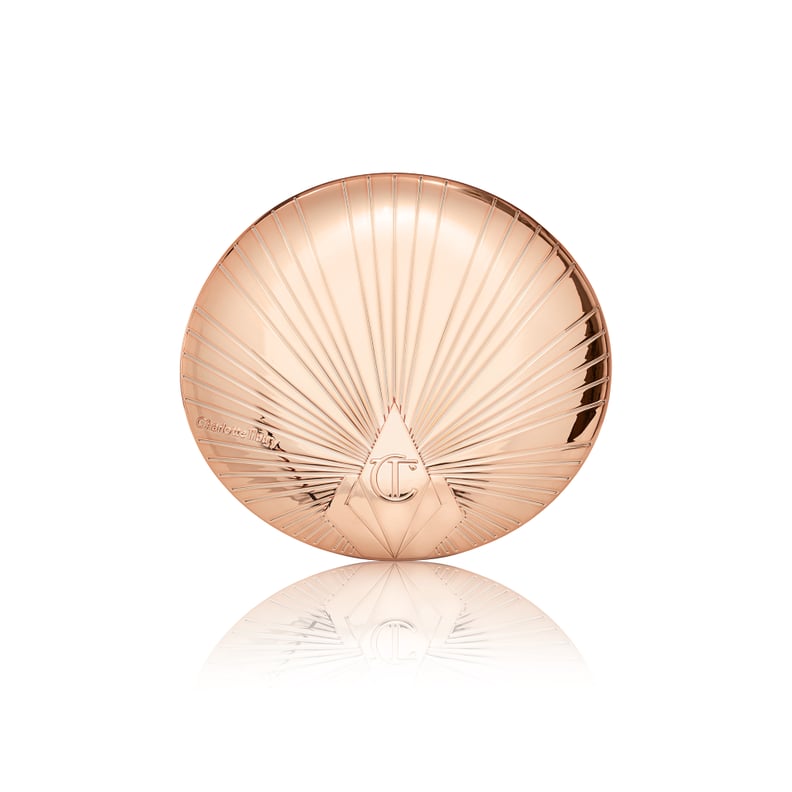 The powder comes in four shades — 1 Fair, 2 Medium, 3 Tan, and 4 Deep — that Tilbury and her team made sure to thoroughly test on a wide variety of skin tones. "So many bronzers look too orange or too muddy, especially on deep skin tones," said Tilbury. "I want it to look like the sun is on your skin while you're wearing it — like sunshine in a bottle."
And it appears Tilbury's achieved her goal. "A lot of people think if you have dark skin you shouldn't bronze and you should just contour, but deeper skin tones can bronze and it's beautiful," said Kelechi, a national pro artist for Charlotte Tilbury who helped Tilbury test out the shades during the bronzer's development process. "A lot of the other bronzers I've tried turn reddish on darker skin tones like mine and look more like a blush," said Kelechi, who wears shade 3 in the range. "The Airbrush Bronzer, however, is a beautiful terracotta tone that warms me up but doesn't leave me looking flushed or super red. It's just really nice and natural."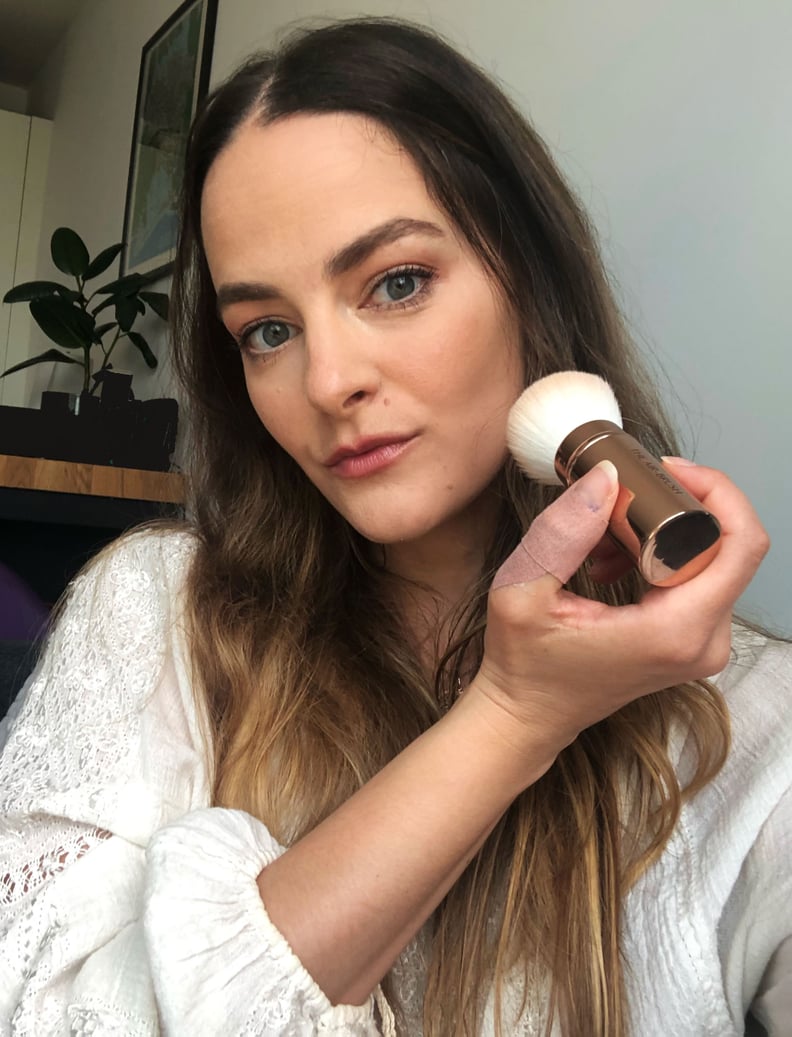 I, on the other hand, wear shade 1 at the moment, with the possibility of wearing shade 2 depending on how much I get outside over the next month. Shade 1 is a soft tawny beige that could almost be mistaken for a tinted setting powder it's so pale, meaning it should work for people with fair, rosy complexions. Most notably, there is not a hint of orange or brown in the powder, which means it will neither make you look like a Cheeto nor like you smudged dirt on your face. I absolutely adore the texture, too, which feels as soft as cashmere and blends beautifully with a fluffy blush or bronzer blush (although Tilbury did made a retractable brush to go along with the bronzer that is lovely). It's been a couple years since I wore bronzer regularly — I got tired of having to do all the extra work blending and buffing it — but this formula is so easy to use, it's got me considering adding the product back into my daily makeup routine.
Lastly, the Tilbury Airbrush Bronzer is refillable, which gets two big thumbs up from me (it's also bigger than your average bronzer to allow you to use it on both face and body). Shaped like a seashell, the rose-gold compact evokes vintage makeup packaging from the '40s and '50s and looks so fancy that I can't ever imagine throwing it away. Tilbury made sure you'll never have to by placing a hole in the back of the compact that allows you to pop out the empty powder with the tip of a pen or pencil. The refill bronzer costs $40, which you simply snap into place, which means not only can you be a bronzed goddess this summer, but a more sustainable one at that.
Check out the full range ahead.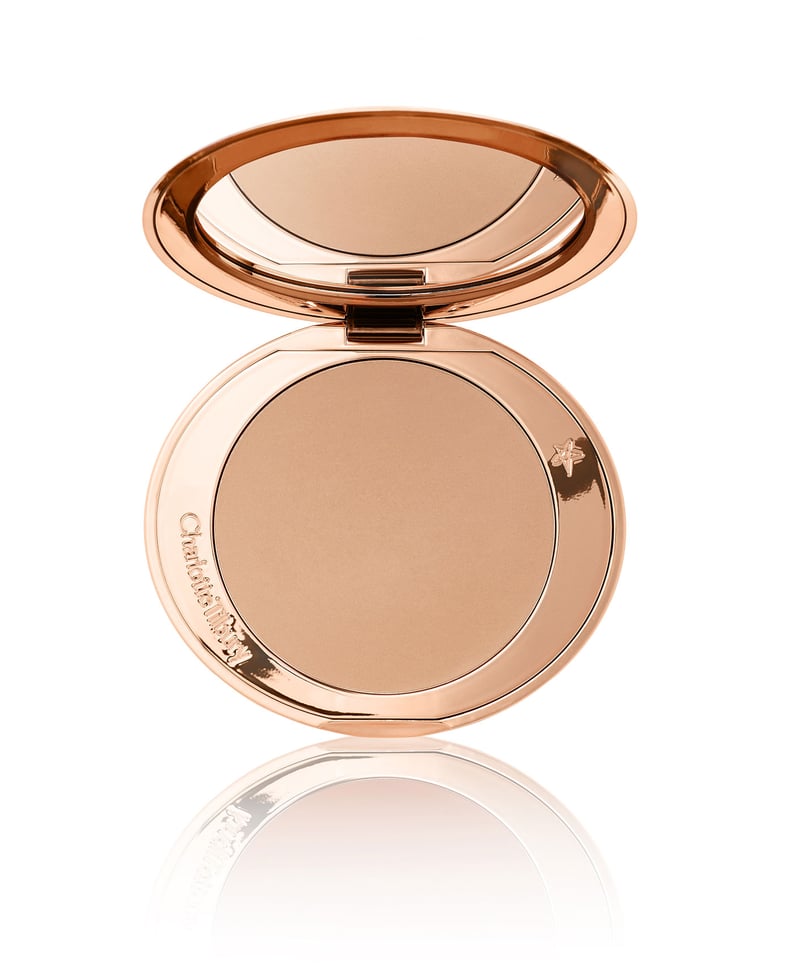 Charlotte Tilbury Airbrush Bronzer in 1 Fair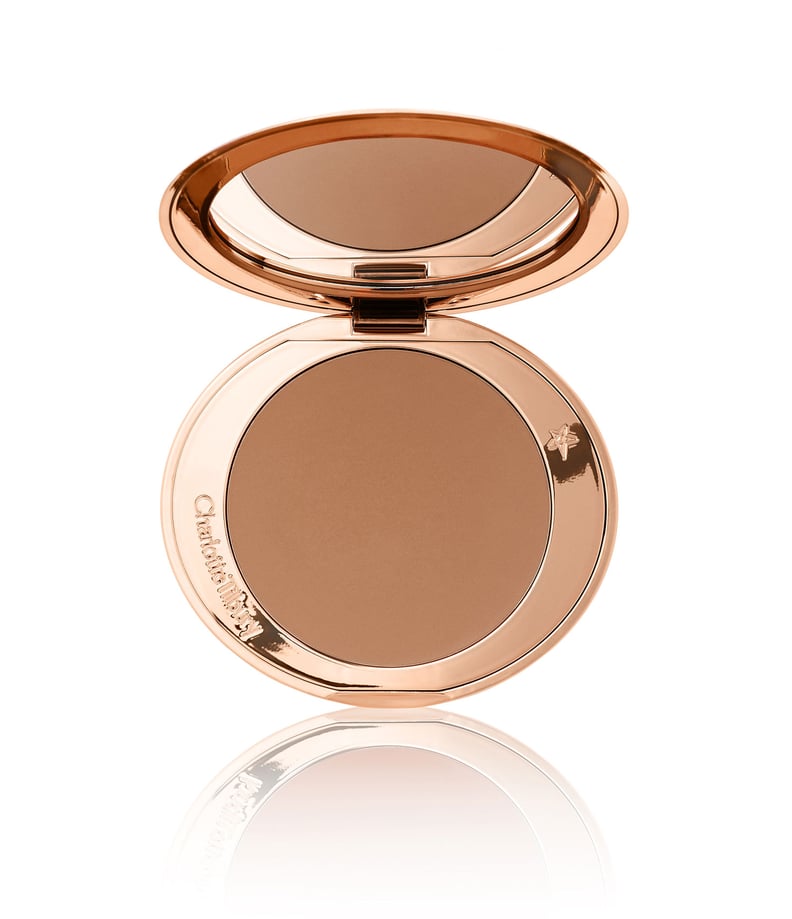 Charlotte Tilbury Airbrush Bronzer in 2 Medium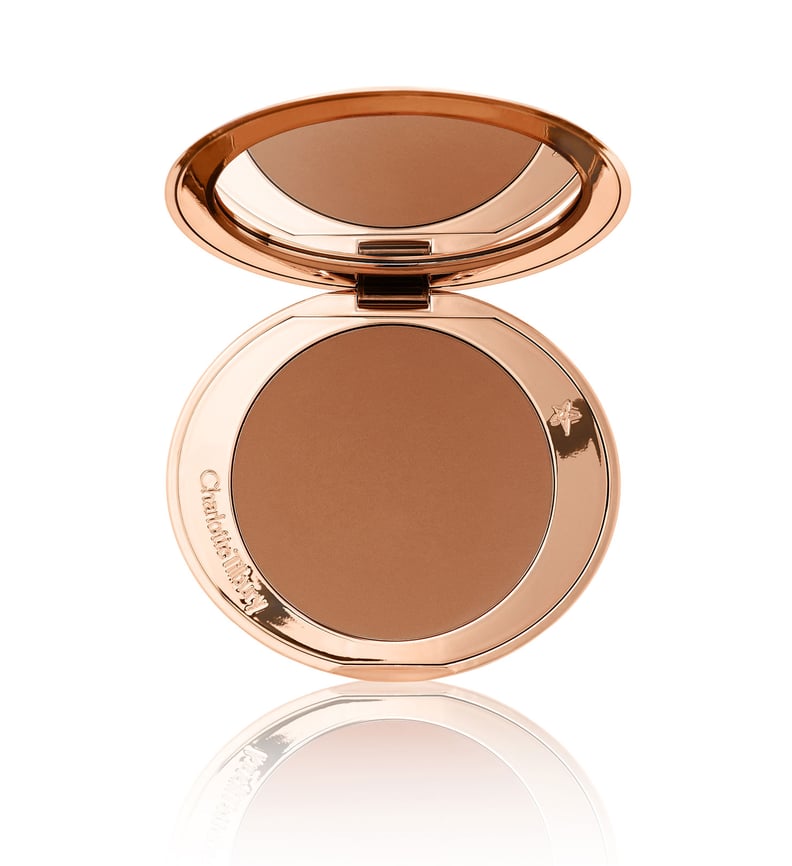 Charlotte Tilbury Airbrush Bronzer in 3 Tan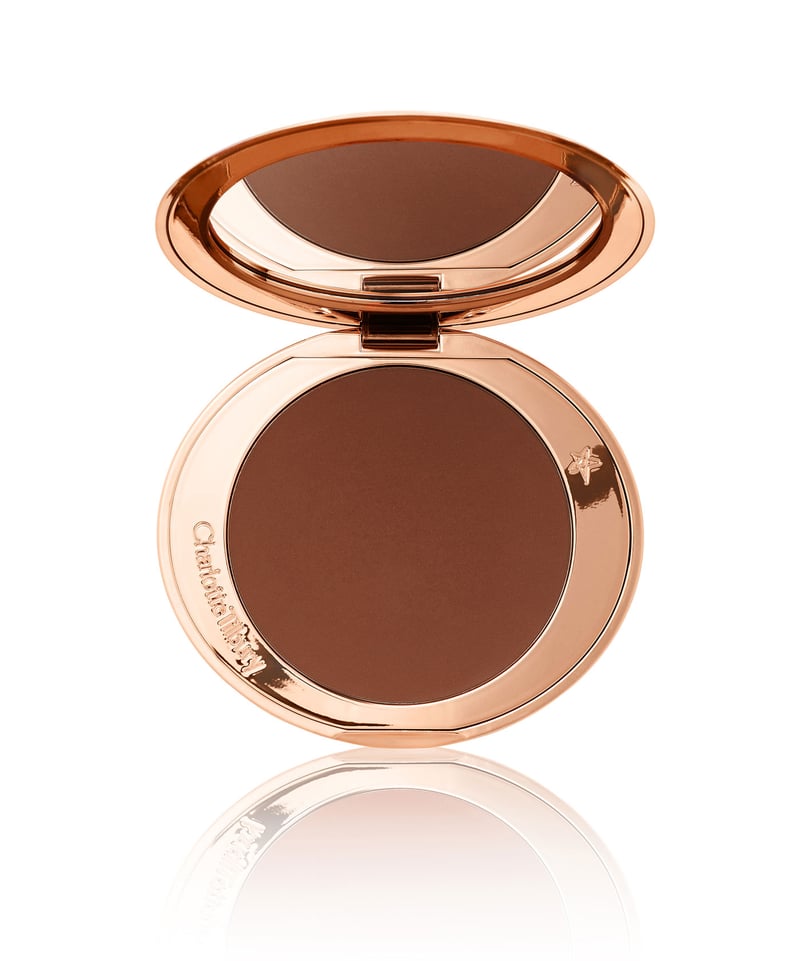 Charlotte Tilbury Airbrush Bronzer in 4 Deep