I Tried Chillhouse's New Body and Face Oils and Finally Found My Full Body Skin-Care Routine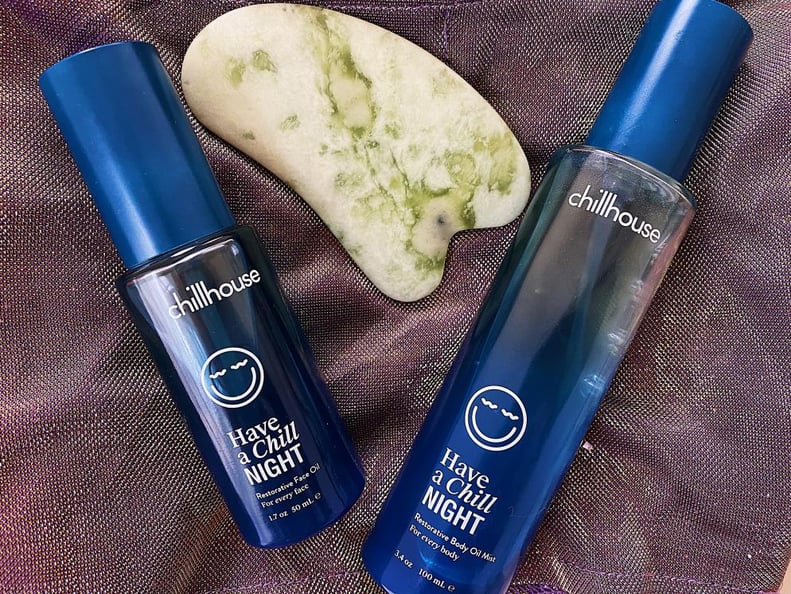 POPSUGAR Photography | Rachael Edwards
POPSUGAR Photography | Rachael Edwards
As POPSUGAR editors, we independently select and write about stuff we love and think you'll like too. If you buy a product we have recommended, we may receive affiliate commission, which in turn supports our work.
Let me be completely honest: I never put much thought into establishing a solid nighttime skin routine for my entire body. Now, I would like to redeem myself by saying I do take care of my face and neck, and my seven-step skin care for those areas includes face wash, toner, eye cream and serums, the occasional face mask, moisturizer, and finally, a facial oil (depending on how my skin felt throughout the day). While all of it works shockingly well for my face, after some digging I've come to the conclusion that it's time to be intentional about retaining moisture everywhere. For the sake of committing to this routine, I decided to try out Chillhouse's Have a Chill Night Restorative Face Oil ($48) and Body Oil Mist ($48).
I was surprised to hear the brand was expanding its products from nails and nail maintenance to skin care. Having visited the New York City-based salon Chillhouse and thoroughly my avant-garde manicure, I was elated to try its products for face and body.
The body oil comes in a convenient spray bottle and is a surprisingly rich blue color. It's also quite hefty in weight as it pertains to how it felt in my hand, and is loaded with vitamin C for brightening, argan oil to hydrate, and antioxidants to fight free radicals. While I was a little skeptical of the actual color of the oil, the citrusy floral fragrance is absolutely pleasant and soothing — like aromatherapy in a bottle. I applied after using a cream-based moisturizer all over, then sprayed the product to my legs focusing on the dry patches on my calves and on the back of my arms and elbows. The instructions also suggest letting the oil absorb before putting on clothing, but I have to say that the oil actually absorbed far quicker than expected, leaving it smooth and so supple. Nothing is worse than slabbing on oil just to have it stain your clothing, but this body oil mist did the exact opposite.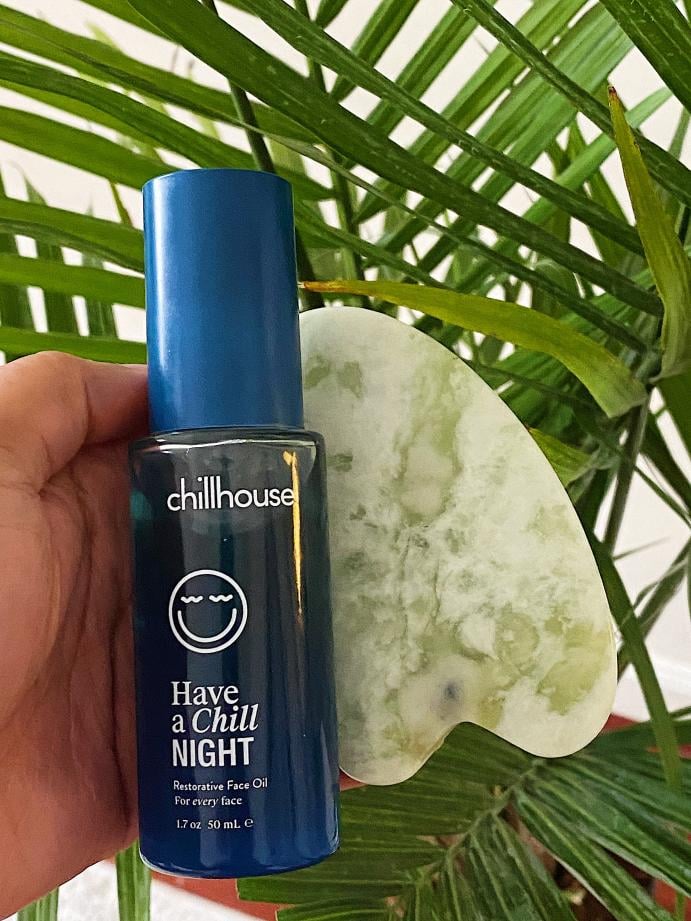 After working it into my body, I decided to punctuate my face and neck routine with the brand's restorative face oil. This product is packed with grape seed oil and spirulina extract to reduce redness and boost radiance. I decided to focus the formula on the driest parts of my face like my jawline and forehead, spreading any excess to my cheeks. I pumped twice, and love the control of the spout on the 1.7 ounce bottle so I don't use too much (and I'm sure my wallet is thankful too). After, I grabbed my Gua Sha tool to work the oil across my jaw and neckline in an upward and side sweep motion.
In my humble NYC bathroom, I can say this two-step addition to my routine felt like paradise and my skin looked radiant. The scent of the facial oil was similar to body oil, albeit a little more concentrated. It's coupled with a cooling sensation that felt like it put the muscles in my neck, collarbone, and face at ease. The scent lingers on the skin and the oily substance dissipates, which I adored smelling on my way to sleep.
After a few uses, it's safe to say I'll be grabbing both these oils to hold me accountable for implementing a full body skin-care routine each night. If you're into enhancing your glow and maintaining chill vibes all summer, I suggest you hop on Chillhouse's Have a Chill Night Restorative Face Oil and Body Oil Mist to fulfill your hydrated wishes.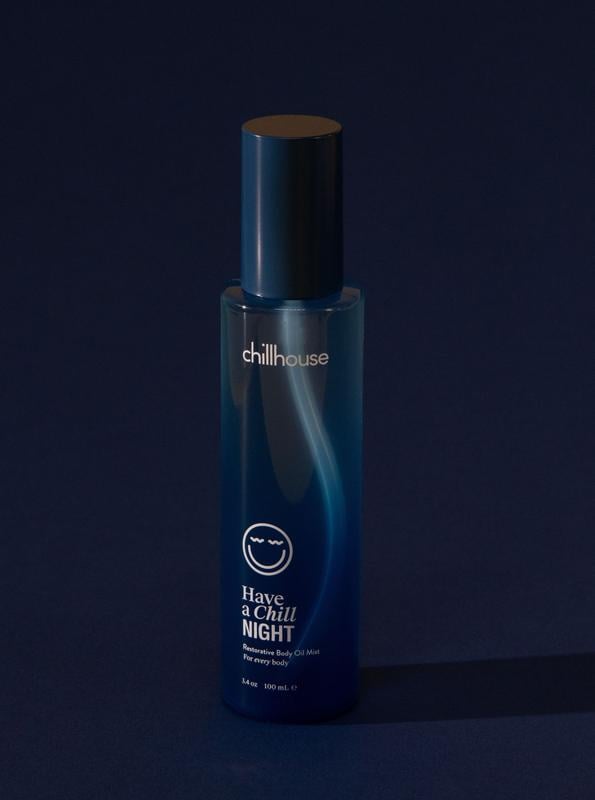 Have a Chill Night Restorative Body Oil Mist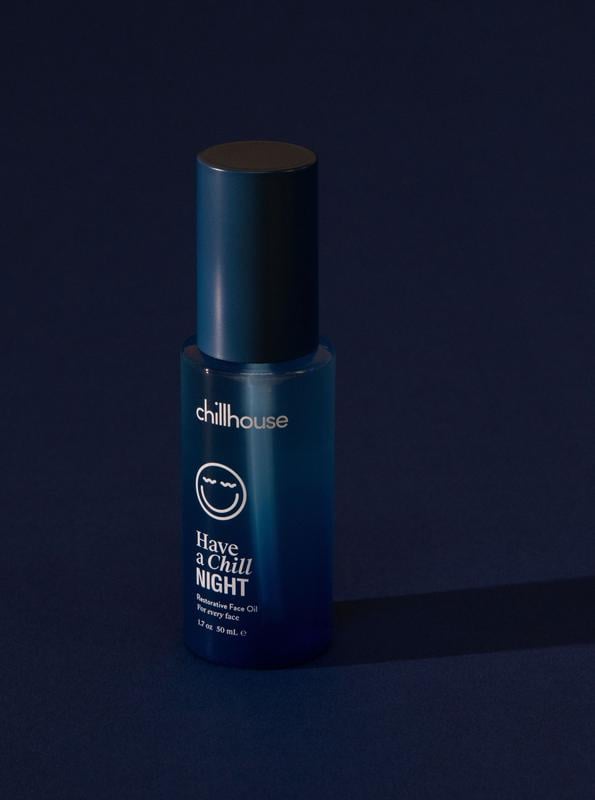 Have a Chill Night Restorative Face Oil