Chlöe's Double Neon Eyeliner: See Photos
Chlöe's Neon "Double Wing" Is as Colorful as Her Dress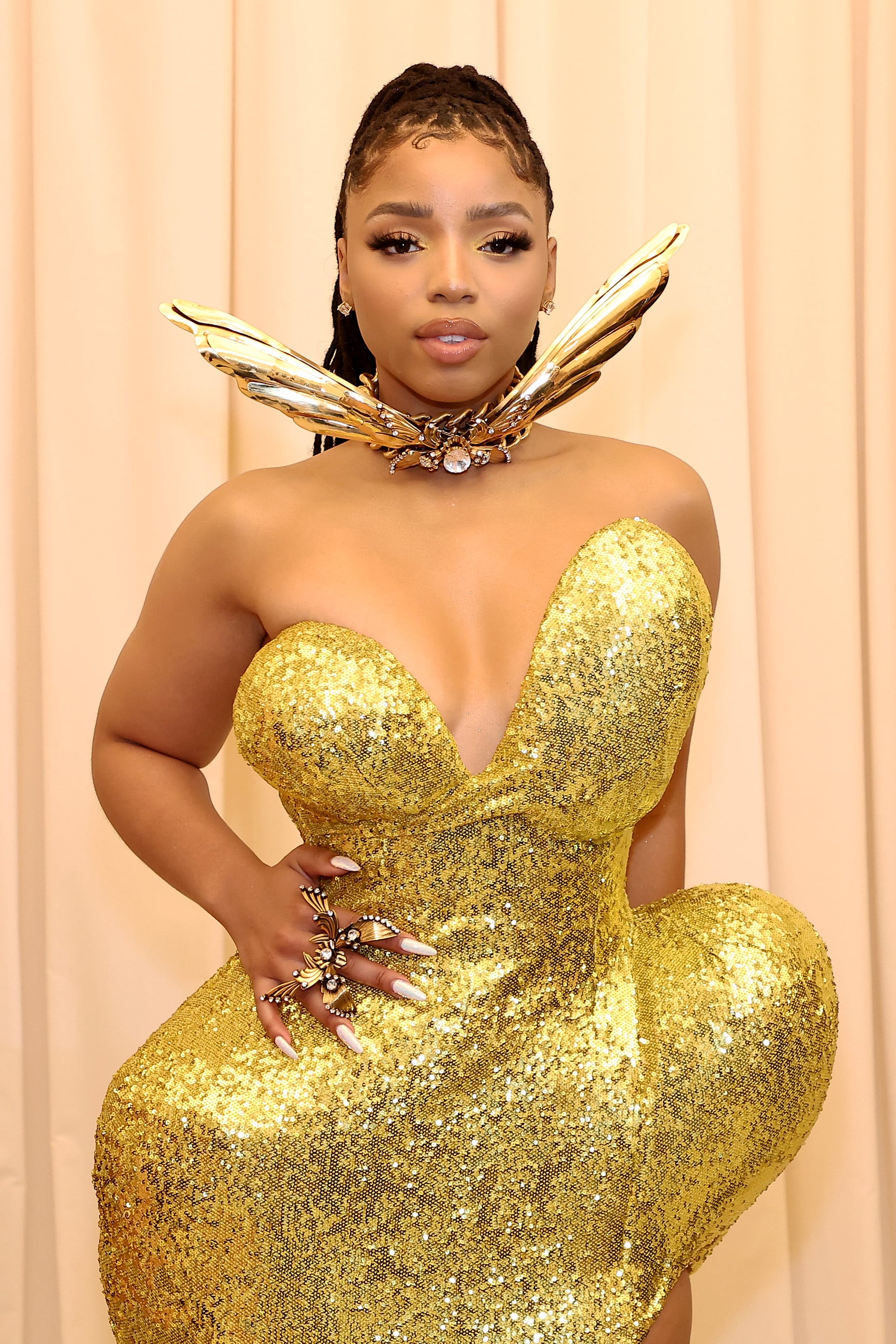 Image Source: Getty/Arturo Holmes/MG22 / Contributor
Chlöe is channeling warmer weather with her most recent makeup look. The singer posted a selfie on her Instagram Stories wearing a colorful maxi dress with an equally bright "double wing" using neon eyeliner.
The look featured two, thick lines stacked on top of each other in contrasting colors: neon green and orange. The second line extended a bit further giving Chlöe's eyes a more dramatic "cat eye" effect without having a harsh black line drawn across her lids.
Double eyeliner was popular during the COVID-19 pandemic when eye embellishments were one of the easiest ways to show off your makeup skills. It's a trend that can be interpreted any way you see fit, which is part of the reason why it's still beloved by makeup artists and enthusiasts alike. You can play with negative space, contrasting colors, or even different formulas of eyeliner to customize your look. With "double wings," your options are only as limited as you believe them to be.
Though spring won't officially be here for a few more weeks, you can take a page out of Chlöe's book and start transitioning your makeup to include brighter hues. Take a closer look at her eye makeup below.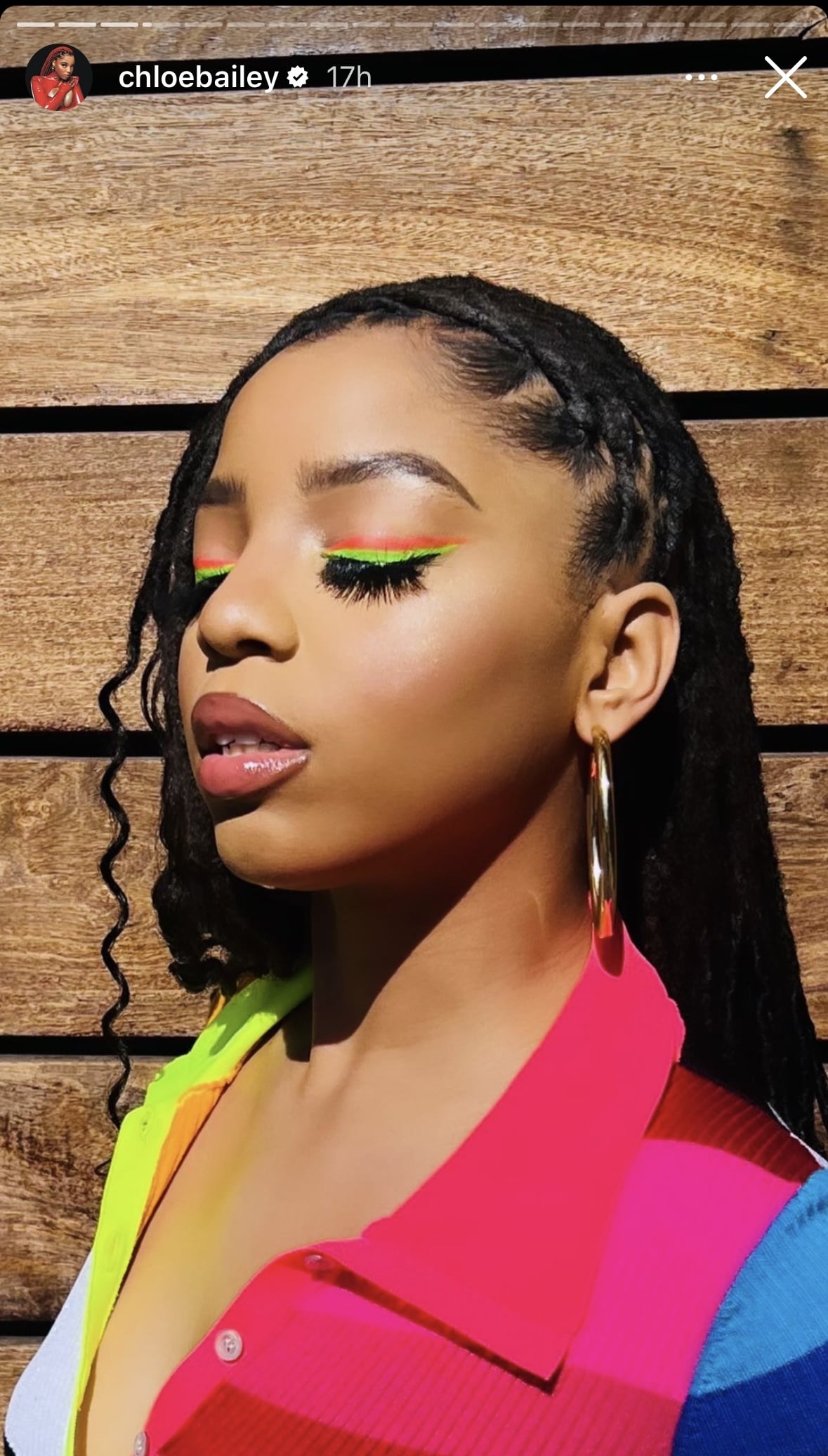 Image Source: Instagram User: @chloebailey