Why Chris Pine Cut His Long Hair: Video
Chris Pine's Long Hair Looked Like "The Rachel" — So He Cut It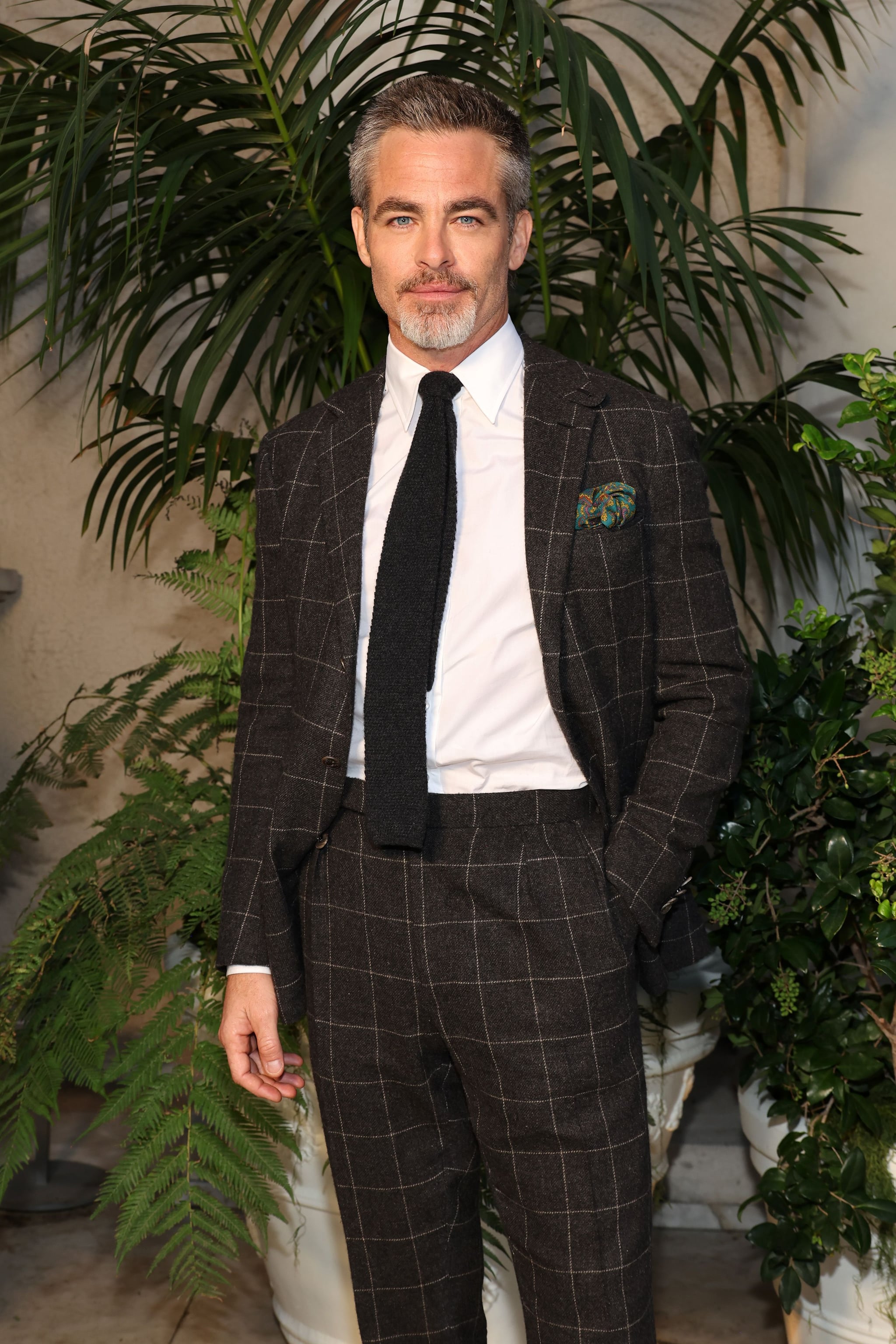 Image Source: Grtty/Amy Sussman / Staff
Chris Pine has finally shared the reason he decided to cut his hair. On Mar. 1, the actor was interviewed for Esquire's "Explain This" series, where he stated that the change was actually due to a cheeky comment made by his publicist.
"Your hair's been on quite a journey this year," Pine read from the cue card. "What was the thing that made you finally cut it off?" In short, Pine actually loved the look, remarking: "I thought I was looking pretty fly." However, one day his publicist relayed to him that he looked like Rachel from "Friends" with her iconic haircut, and that was the beginning of the end of Pine's long-hair era. "I couldn't un-hear it, and it was the first day or my first time in Venice," he said.
Absolutely comical mental image aside, bobs are currently having a moment, especially with the spring and summer months right around the corner. Sabrina Elba recently revealed a chin-length version of the cut during Fashion Week, Hailey Bieber touted her version on Instagram, and Emma Stone's made a reappearance as she sat court-side at a basketball game. All this to say, if you've been wanting to change up your hair, this may be your sign. Watch the video below to hear Pine's thoughts on the haircut (and the answer to whether or not Harry Styles actually did spit on him — IYKYK).