I Tried "Cloud Skin" Makeup: See Photos
The "Cloud Skin" Makeup Trend Gave Me the Best Glow of My Life
As POPSUGAR editors, we independently select and write about stuff we love and think you'll like too. If you buy a product we have recommended, we may receive affiliate commission, which in turn supports our work.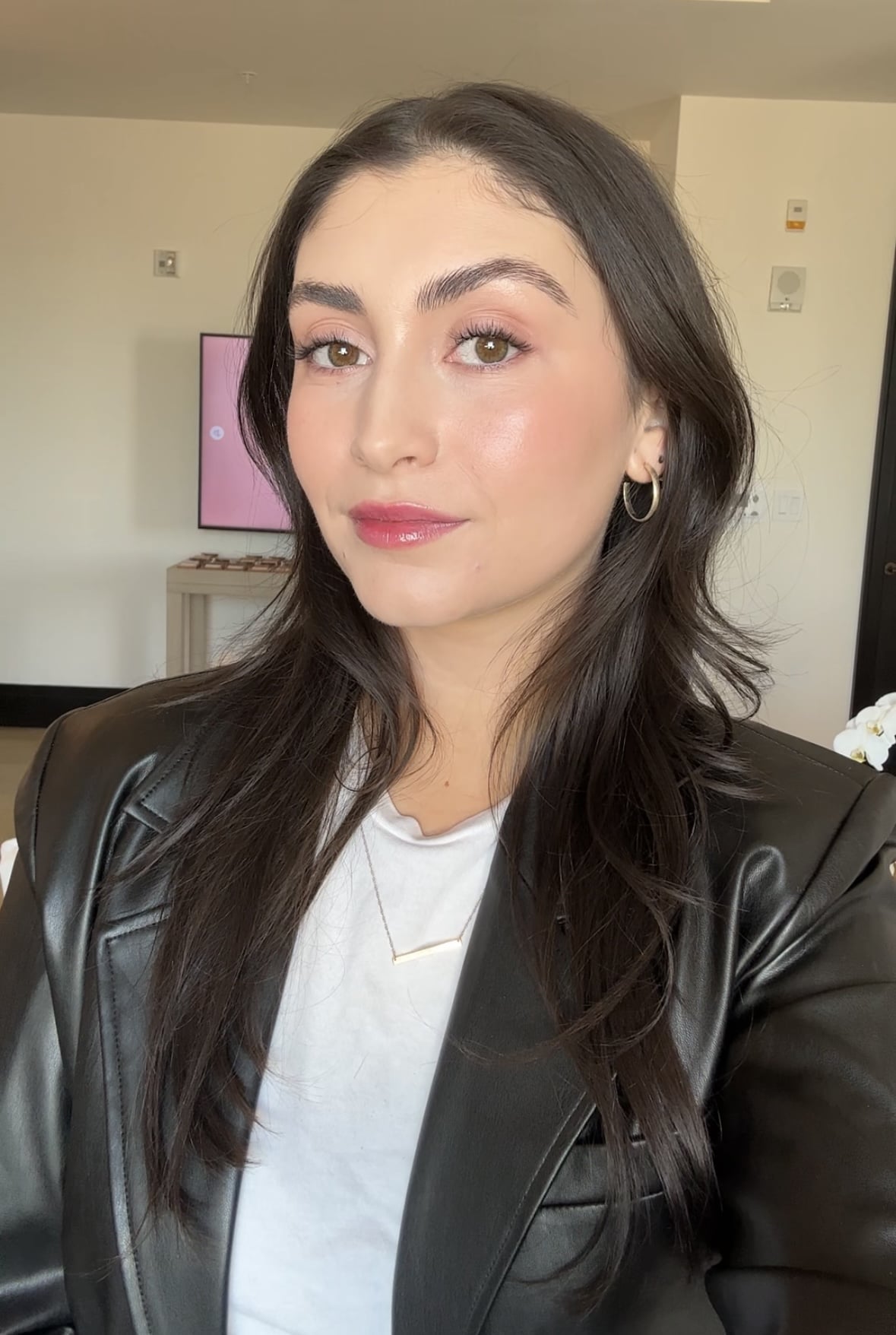 What do Gigi Hadid, Camila Cabello, and I have in common? Admittedly, not much, except we've all had our makeup done by the one and only Patrick Ta. I recently had the opportunity to meet the celebrity makeup artist and founder of Patrick Ta Beauty, and as you can probably expect, it was nothing short of amazing.
Ta's makeup style is one I love deeply: glowy, skin-focused, and sexy without being too over-the-top. Of course, his talents allow him to be great at any look he creates, but radiant, flawless skin is his trademark. When I sat down in his chair, he immediately got to work on my complexion — this took up most of our hour together. The result was what I like to call "cloud" skin — it's soft and light, hydrated but not shiny.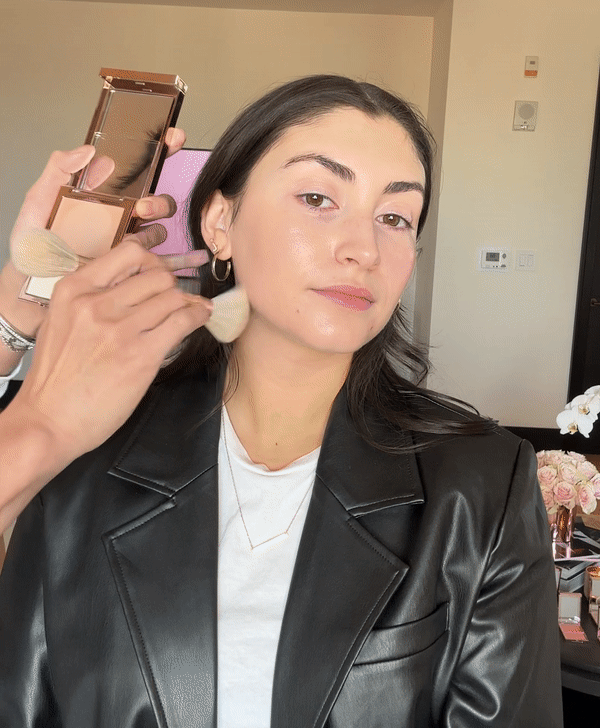 "Cloud" skin has been a big makeup trend of late. It's described as plump, airy, and effortless — but also softly matte. It's a modern twist on the ultra-matte (and quite frankly, ultra-dry) complexion that was big in the 2010s. Ta started by prepping my base with a moisturizer that he worked into my skin with his fingers. Then, he started my makeup.
The hero product of this skin-focused look is the Patrick Ta Major Skin Crème Foundation and Finishing Powder Duo ($52). It comes in a compact with a cream foundation on one side and a setting powder on the other. It comes in 24 shades — Ta shade matched me to "Fair 3." He applied it with a fluffy brush, which allowed the product to melt seamlessly into my skin. I couldn't tell where he had added product by the feeling alone (it was so light) — the only evidence was how flawless my skin looked. The finish of the product is very conducive to "cloud" skin. It's light and brightens the skin without making it look too glowy.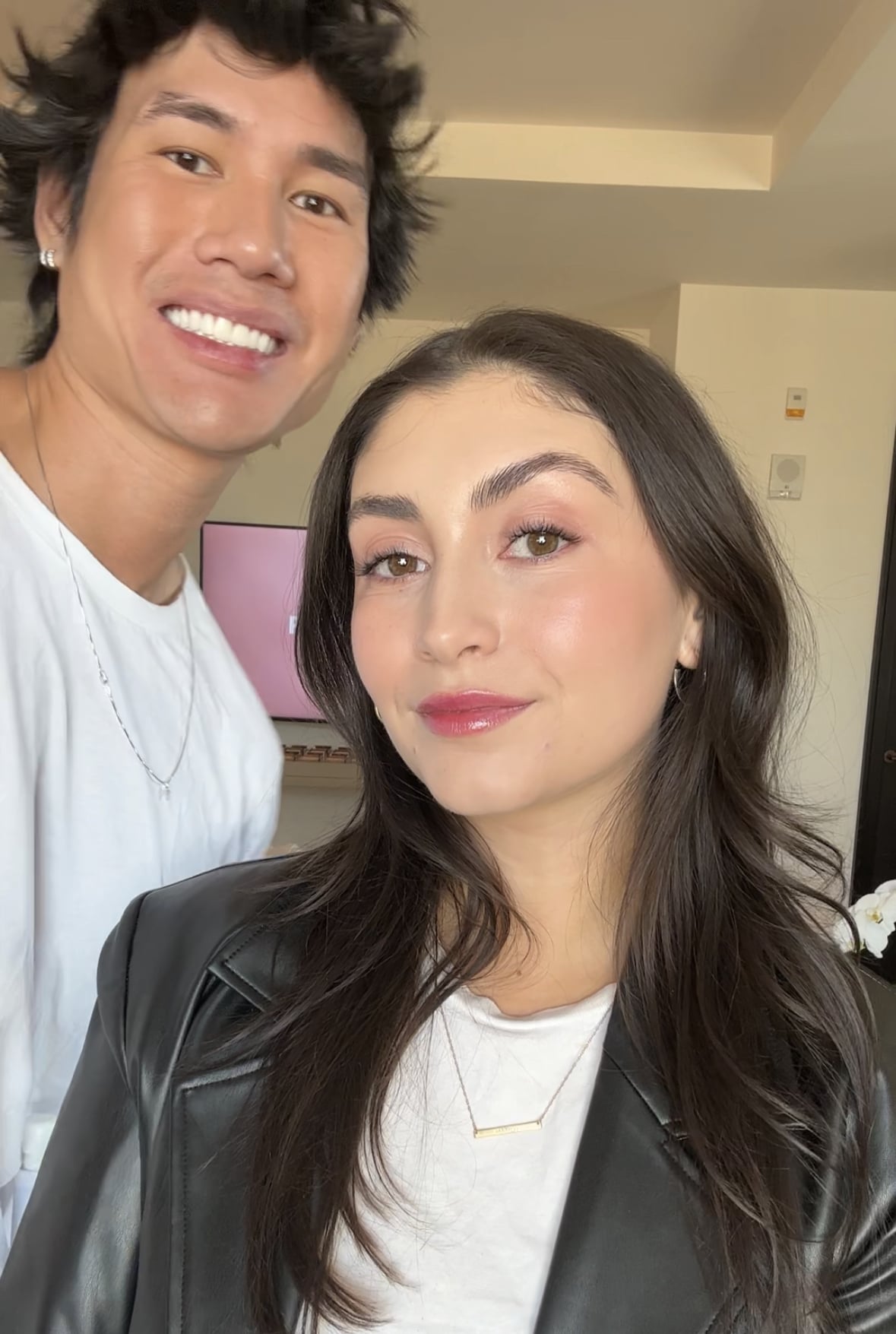 After working the product into my skin with the brush, he went back over it with a damp beauty blender to really blend it. We moved on to contour and blush before he went back to the foundation compact for the next crucial step in obtaining "cloud" skin: powder. Using another fluffy brush, Ta tapped the pressed setting powder into my skin but only in certain spots — in the center of my forehead, around my nose, and on my chin. This gave those areas of my face a softer, more matte finish.
Ta went on to do my eye makeup, highlight, brows, and a bold lip to complete the look. As someone who loves radiant skin but fears crossing into the realm of being shiny, "cloud" skin feels like the perfect match for me.
Image Source: POPSUGAR Photography / Jessica Harrington