Coastal Citizen Sun Glass Luminizing Face Balm Review
This Multiuse Face Balm Is Helping My Dull Skin Find Its Glow This Winter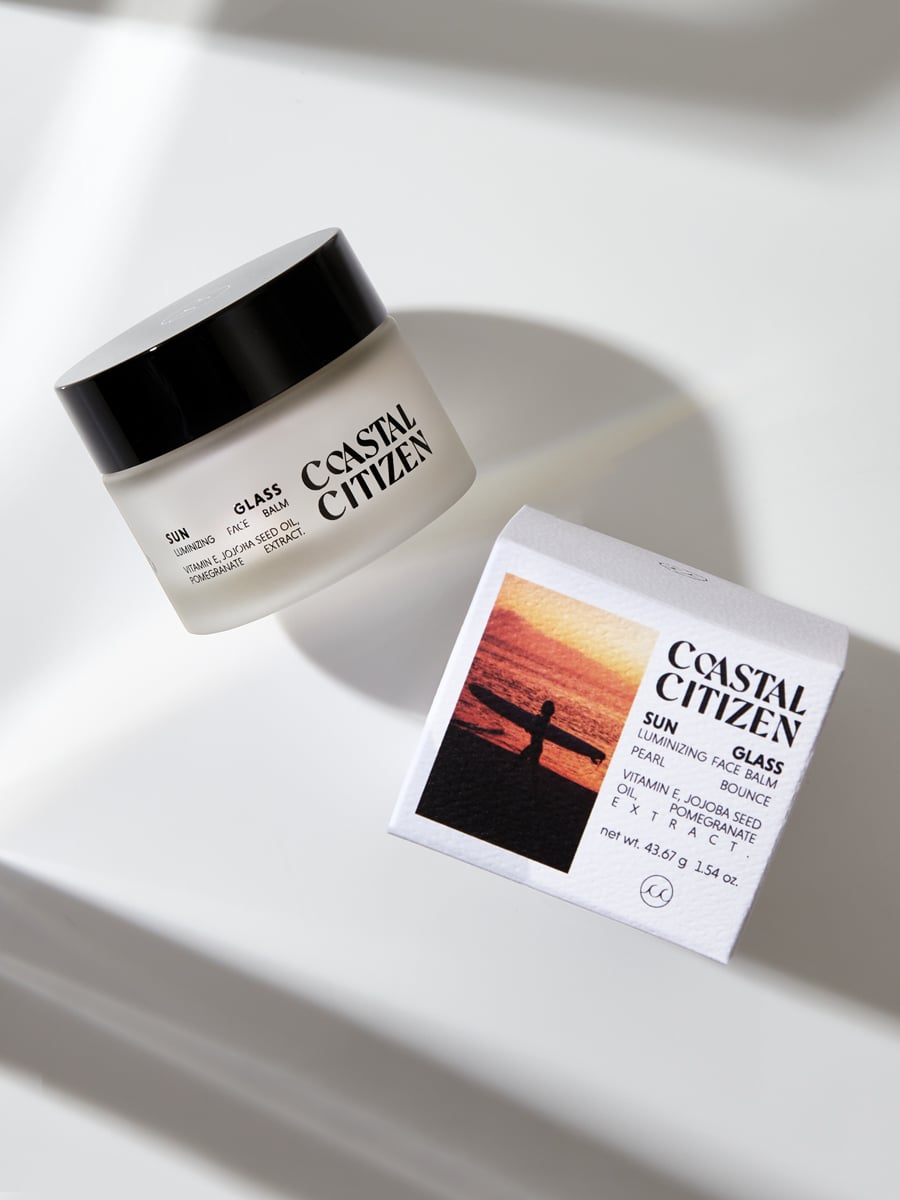 Image Source: Coastal Citizen
The Coastal Citizen Sun Glass Luminizing Face Balm by Eva Gutowski launches on Nov. 12.
The balm is a multifunctional product that illuminates and hydrates.
It gives your skin a dewy, all-over glow with or without makeup.
I never want to go back to matte skin. That's my personal preference — I want my skin to be as glowy as possible. I do this by making sure my makeup routine is stocked with pearlescent and glossy finishes, but because I don't always want to rely on makeup, I also exfoliate regularly, slug, use facial oils, and look for moisturizers that make me shine. However, as the weather starts to get colder in New York City, I need a little extra oomph to get the glass skin I crave. Enter: the Sun Glass Luminizing Face Balm by Coastal Citizen ($32).
If you combined a liquid highlighter and a hydrating balm you'd get Sun Glass. The illuminating cream is formulated with a blend of botanical oils to give your skin a boost of moisture, and mica powder to coat it in a veil of radiance. It's like a makeup/skin-care hybrid that helps you fake that just-left-the-spa glow instantly. (My favorite look.)
There's no right or wrong way to wear it — you can use it in place of moisturizer, under makeup, mixed with your makeup, as a lip balm, over makeup to highlight, and/or on any dry areas on your body. I didn't want it to replace a step in my current regimen, so I used it after applying sunscreen, which is how Eva Gutowski, the founder of Coastal Citizen, uses it too.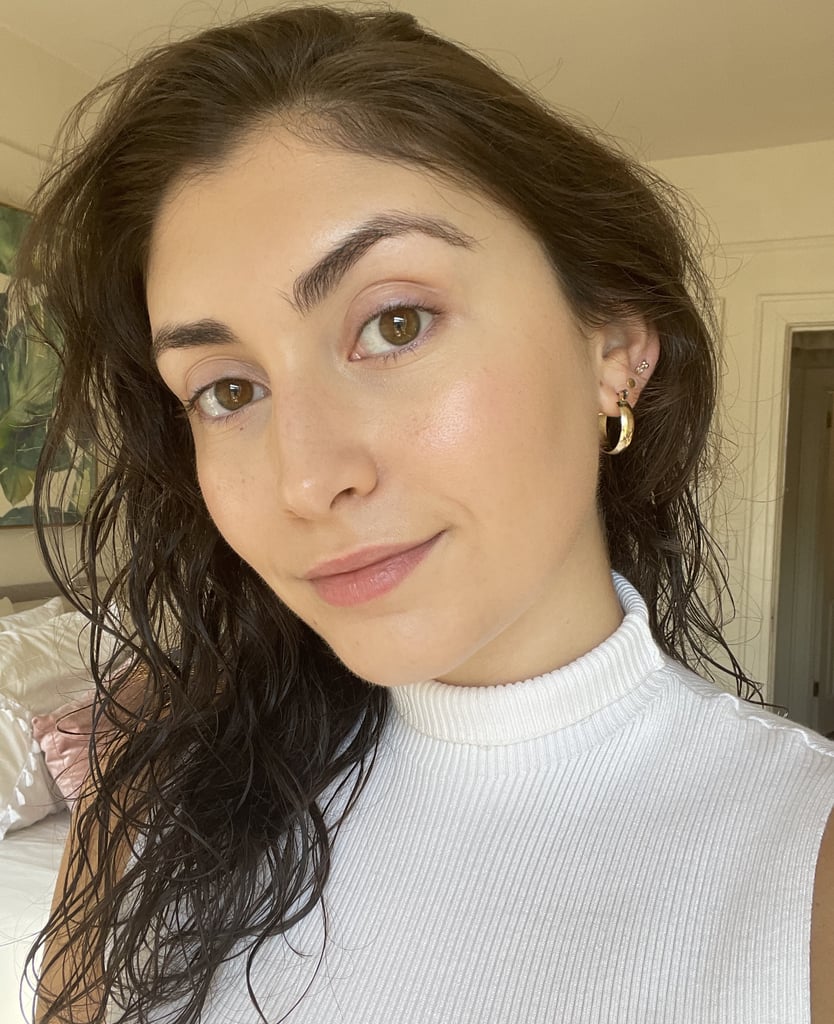 Image Source: POPSUGAR Photography / Jessica Harrington
The texture of the balm is rich, but lightweight. It feels thick at first, but after warming it up between your fingertips, it quickly absorbs into skin and leaves behind a dewy (not sticky) finish. It was the perfect base for my already-minimal makeup routine. My concealer, which I apply under my eyes, around my nose, and on my chin, layered beautifully on top of it (just look at that flawless finish). Just some brow gel and a quick swipe of mascara were all I needed to finish off the no-makeup makeup look. With winter around the corner, it's great for locking in moisture and keeping dullness at bay.
Rating: