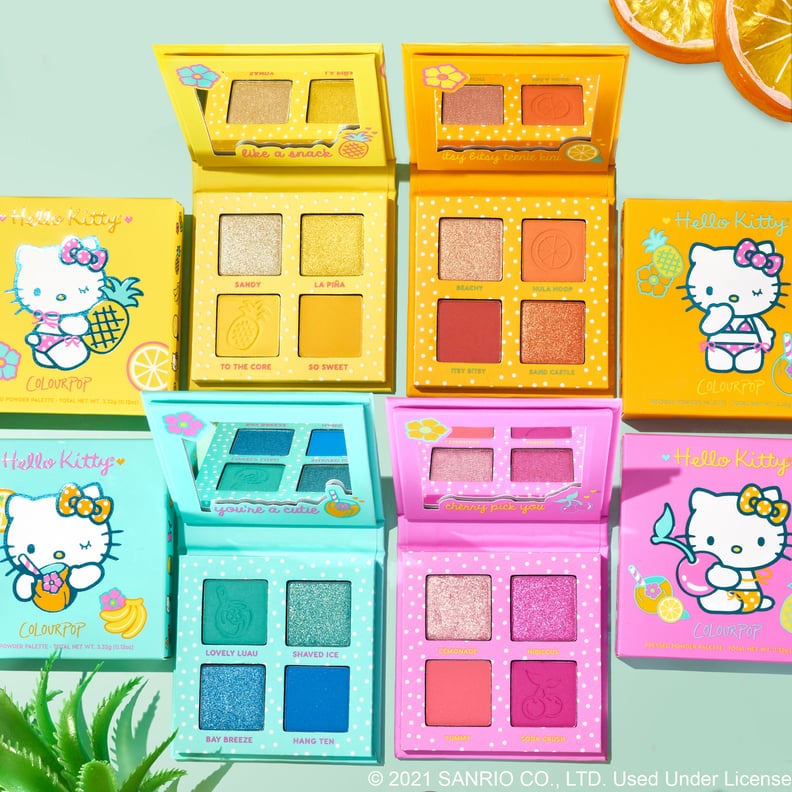 ColourPop
ColourPop
As POPSUGAR editors, we independently select and write about stuff we love and think you'll like too. If you buy a product we have recommended, we may receive affiliate commission, which in turn supports our work.
Nothing has made me want to book a flight to an unspecified tropical destination this week more than the reveal of ColourPop's newest collaboration. The brand recently partnered with Sanrio to release an all-new Hello Kitty makeup collection, and the whole thing is a bright, colorful mix of island-getaway-themed products.
With the official start of summer coming up in less than a week, the brand released the Tropical Escape Hello Kitty collection, which features 10 products: four mini eyeshadow palettes, two powder blushes, three lip balms, and a lip scrub. Each eyeshadow palette features four shades in matte and metallic finishes all belonging to a specific color family: the Coco Cutie Palette has a teal theme, while the Pineapple Cake Palette has a bright-yellow theme. The Teenie Kini Palette includes warm orange shades, and the Cherry Sweet Palette comes with light- and hot-pink hues.
The ColourPop x Tropical Escape Hello Kitty collection is currently available to purchase on ColourPop.com. Customers can buy each of the products individually, or if you're a true fan, you can get the whole set for $89. Check out the full collection ahead.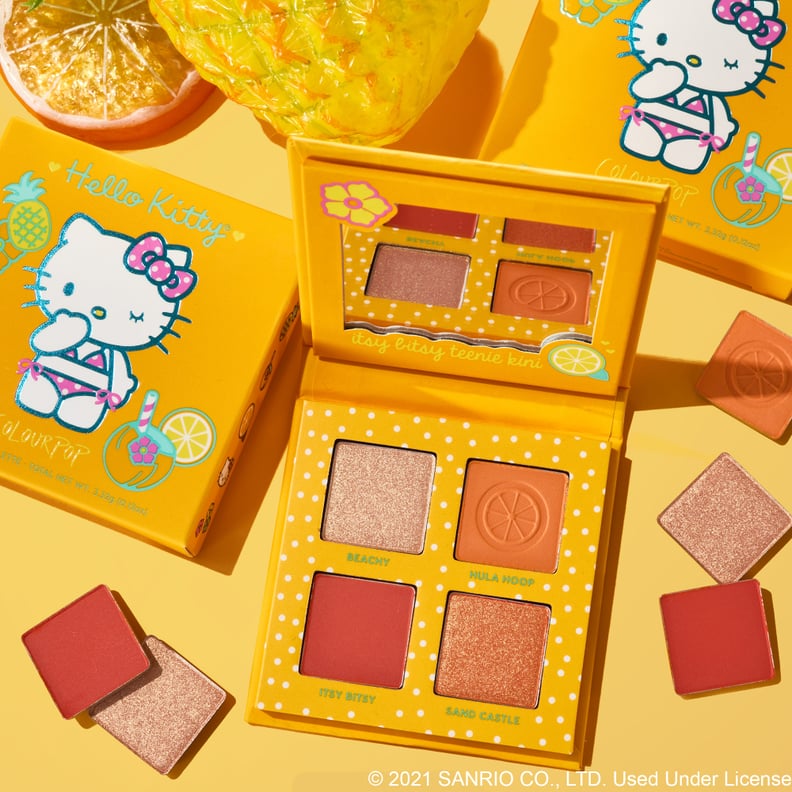 ColourPop x Hello Kitty Teenie Kini Eyeshadow Palette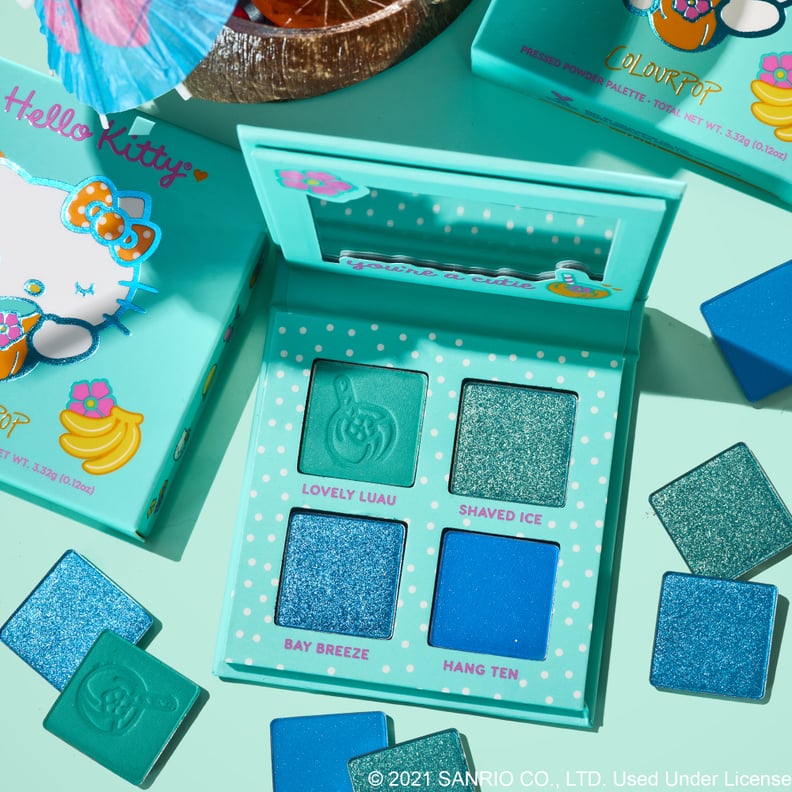 ColourPop x Hello Kitty Coco Cutie Eyeshadow Palette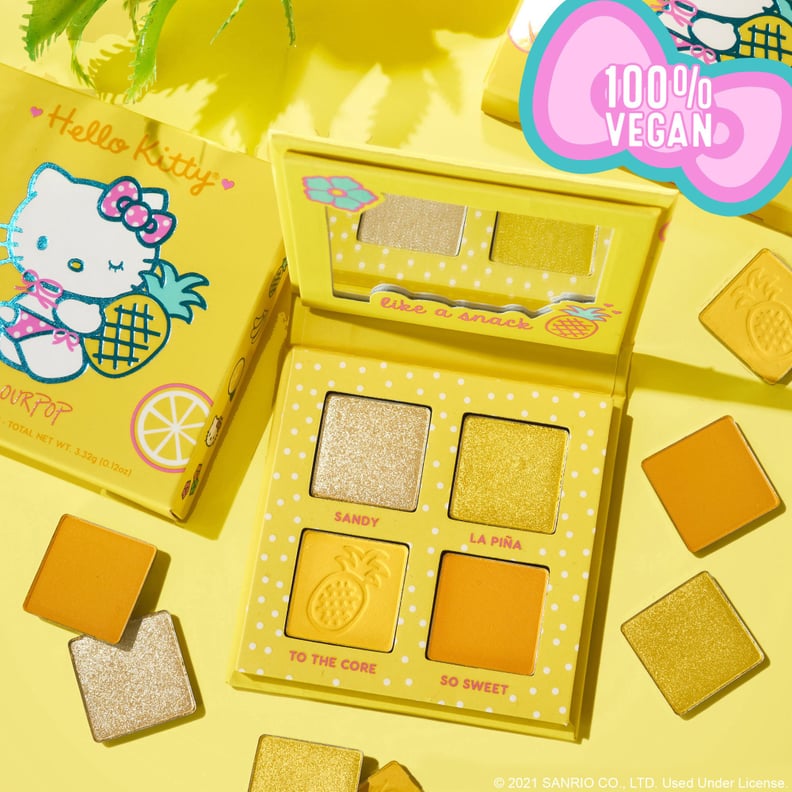 ColourPop x Hello Kitty Pineapple Cake Eyeshadow Palette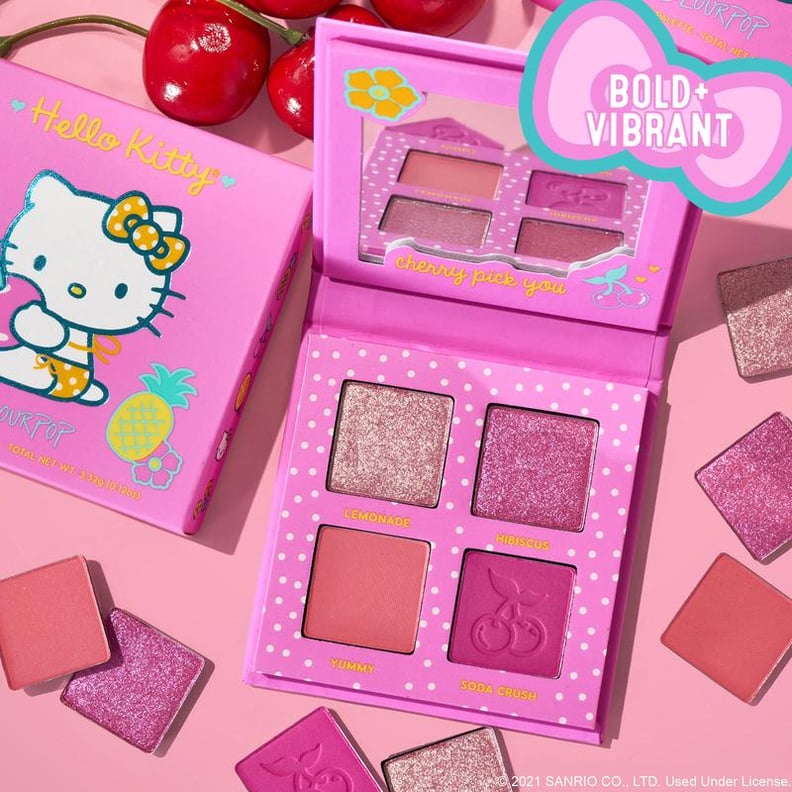 ColourPop x Hello Kitty Cherry Sweet Pressed Powder Palette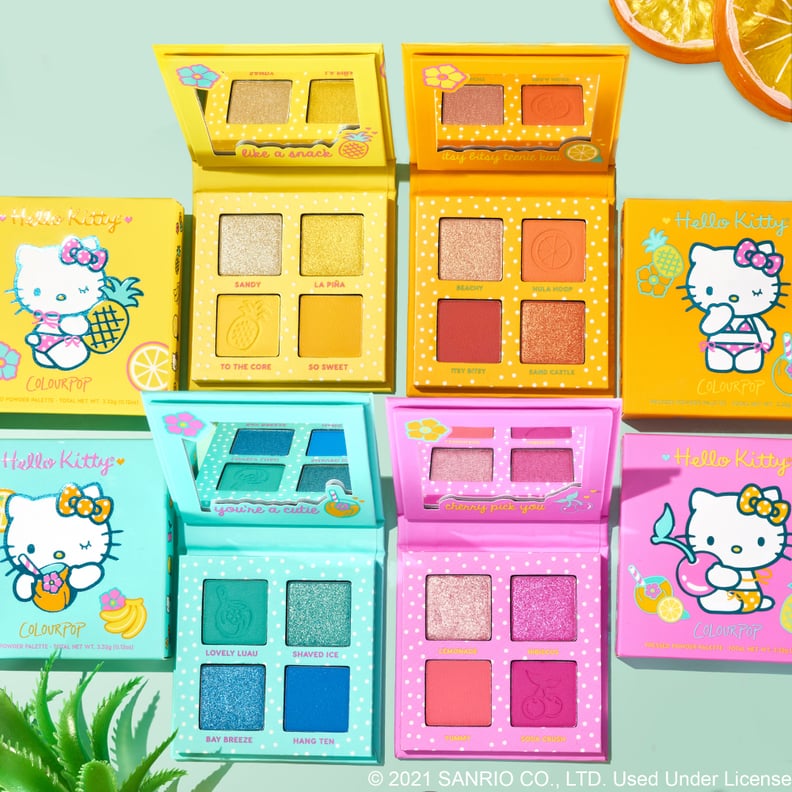 ColourPop x Hello Kitty Cutie Fruity Shadow Palette Set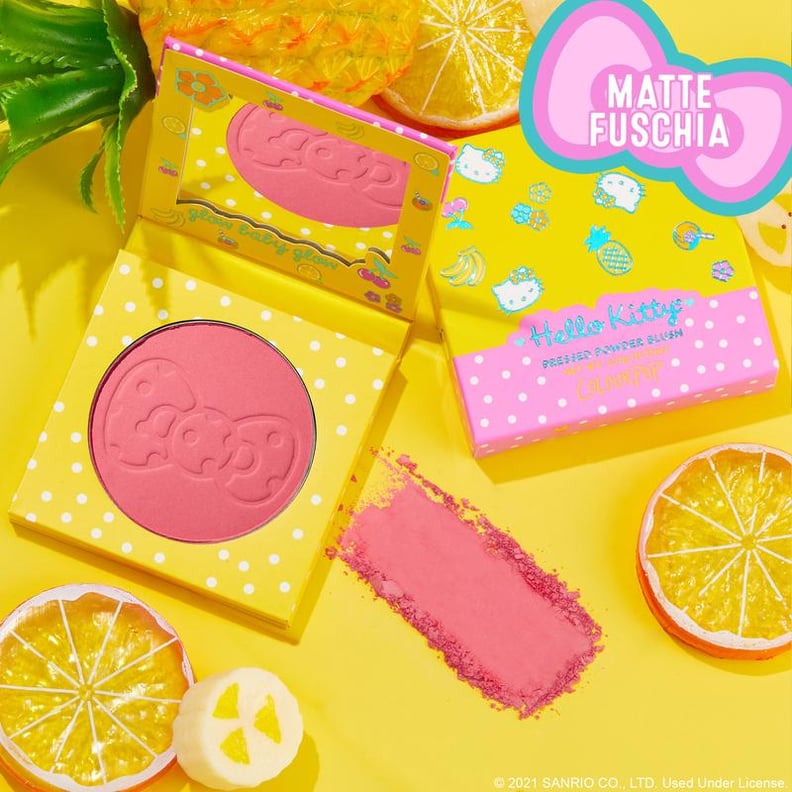 ColourPop x Hello Kitty Island Shine Matte Blush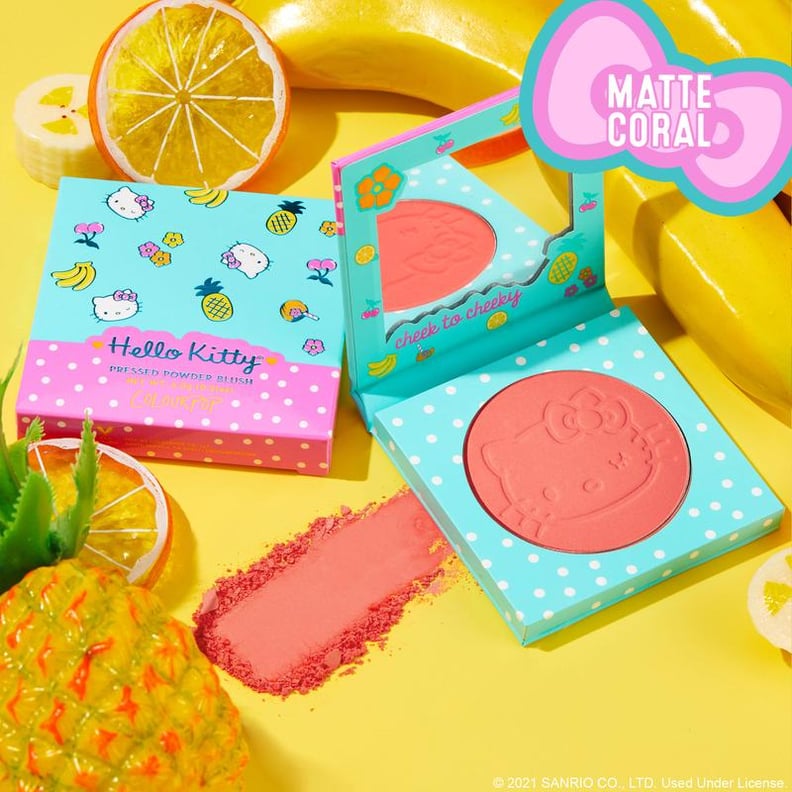 ColourPop x Hello Kitty Aloha Honey Matte Blush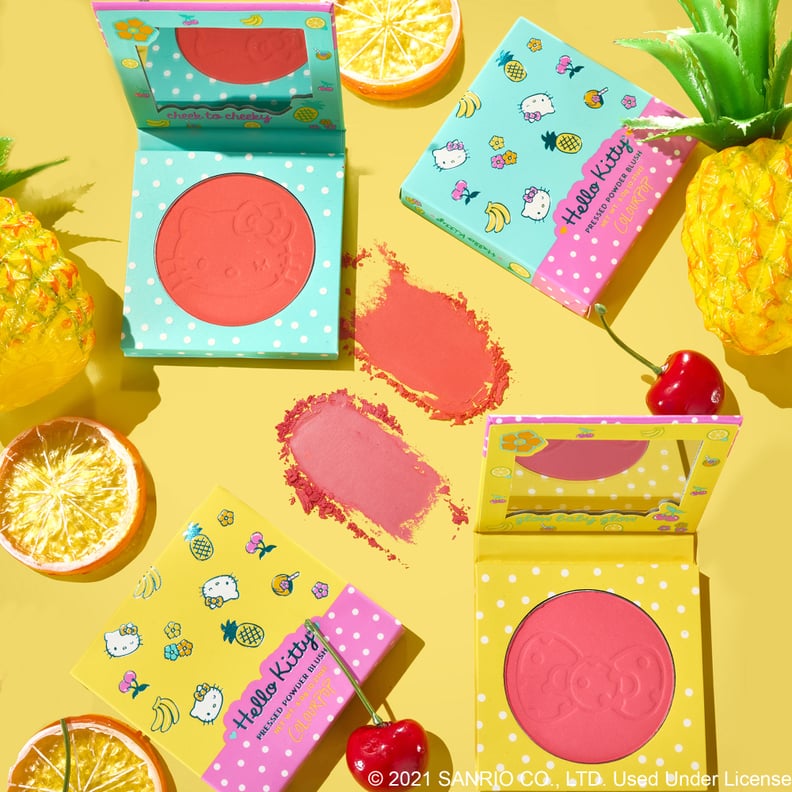 ColourPop x Hello Kitty Aloha Kitty Powder Blush Set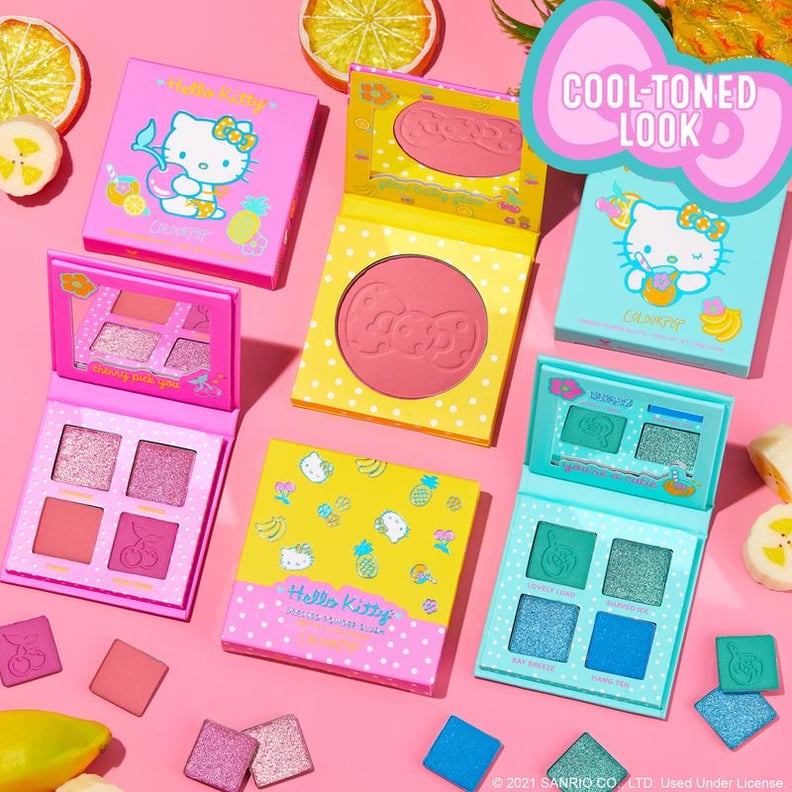 ColourPop x Hello Kitty Cool Waves Eye & Cheek Makeup Set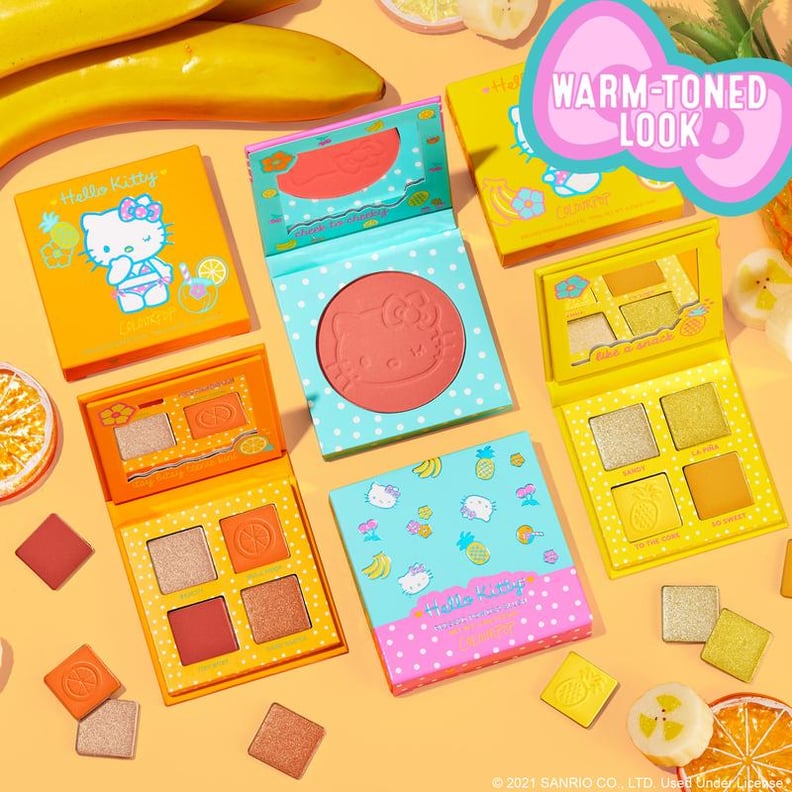 ColourPop x Hello Kitty Warm Sands Eye & Cheek Makeup Set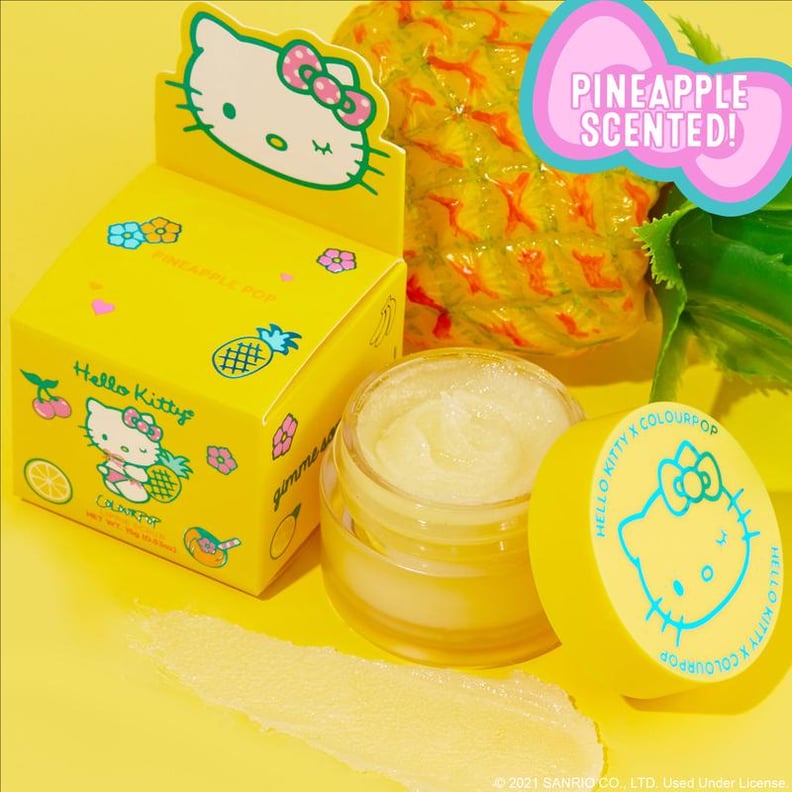 ColourPop x Hello Kitty Pineapple Pop Lip Scrub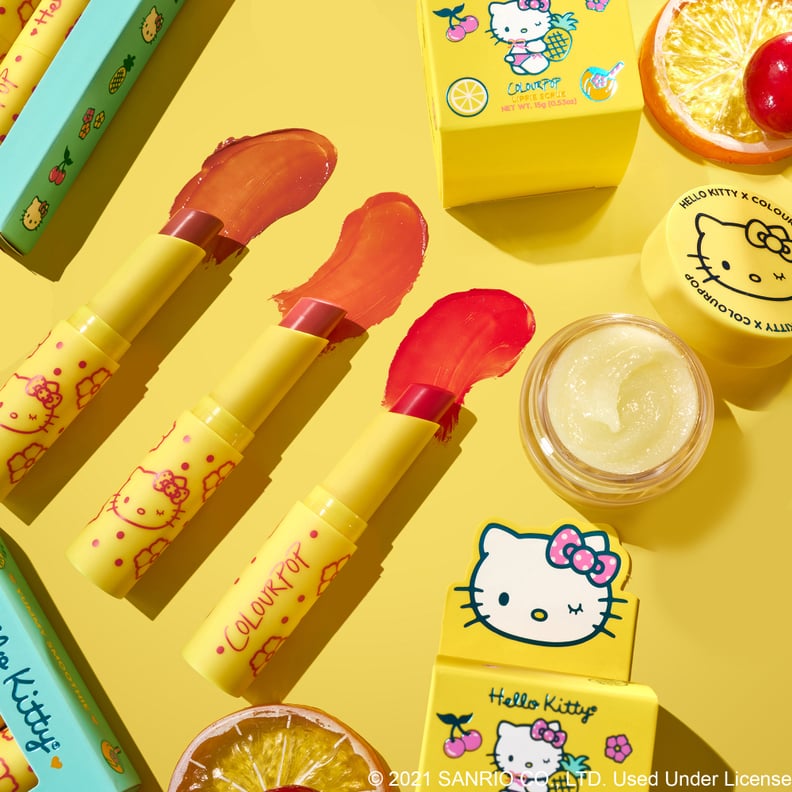 ColourPop x Hello Kitty Pineapple Crush Lip Set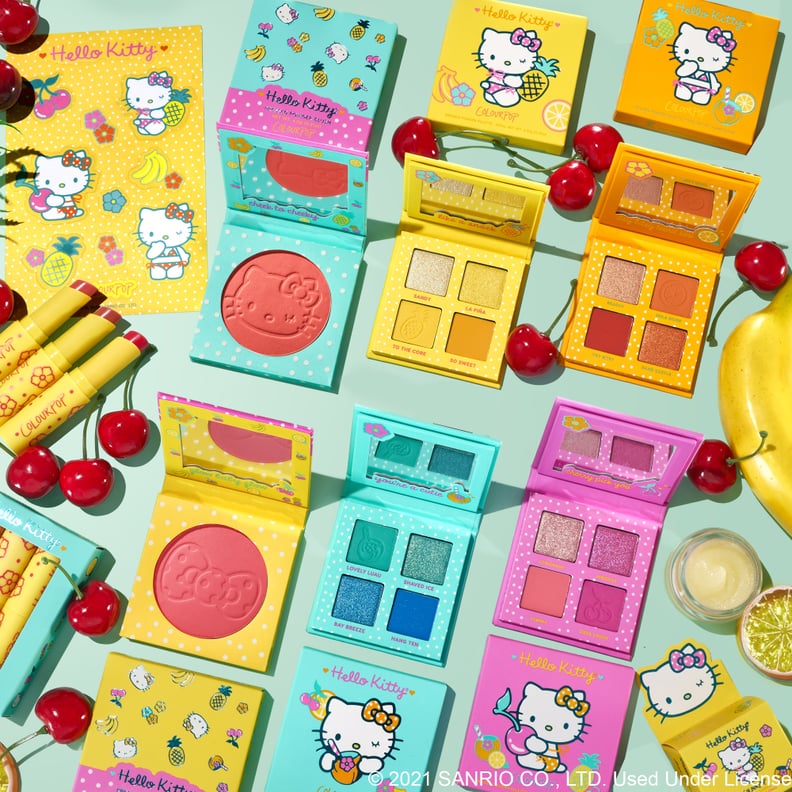 ColourPop x Hello Kitty Full Collection