Pasnowfu Cotton-Swab Lipstick Review With Photos
Yes, Cotton-Swab Lipsticks Are a Thing
As POPSUGAR editors, we independently select and write about stuff we love and think you'll like too. If you buy a product we have recommended, we may receive affiliate commission, which in turn supports our work.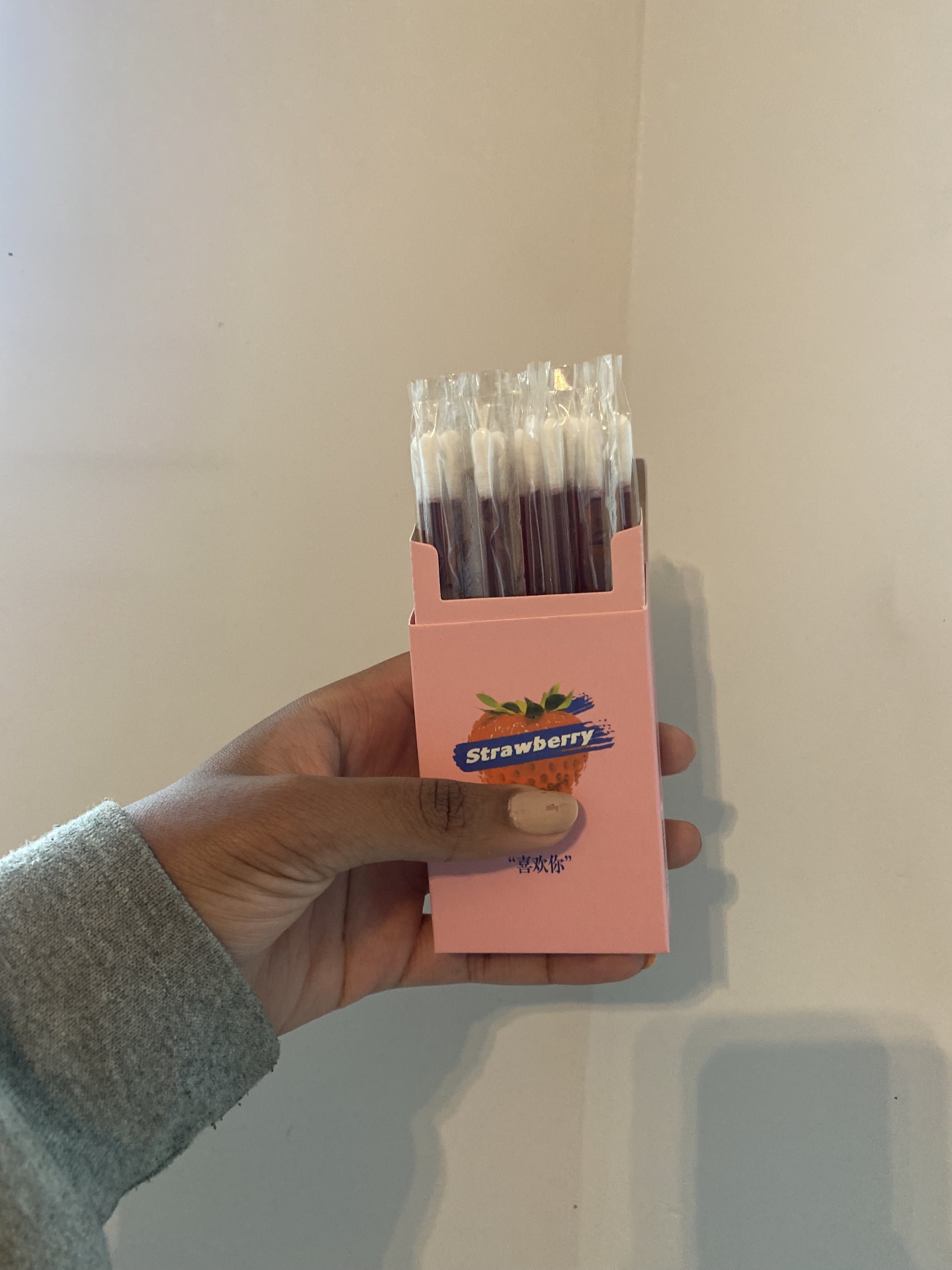 Lipsticks housed in cotton swabs have gone viral on TikTok.
The swabs have been touted as an easy-to-use, affordable alternative to more high-end lip stains.
One editor tried cotton-swab lipstick and was impressed with the results.
I'll admit: aimlessly scrolling TikTok may not be the best use of my time, but to me, it's not just a social media app — it's the Target of social media apps. You don't go on TikTok with preconceived ideas of what your next online shopping order will be; it tells you. With that in mind, can you blame me for buying these incredibly nifty cotton-swab lipsticks just because I saw them go viral?
The Pasnowfu 20 Piece Tattoo Lipstick ($9) held TikTok in a vise a few months ago, thanks to influencer Stephanie Valentine telling her 1.4 million followers that the product was not only her favorite lip stain, but that she's repurchased more than once. As one of those 1.4 million followers, I couldn't resist her stamp of approval and had to see for myself what all the hype was about.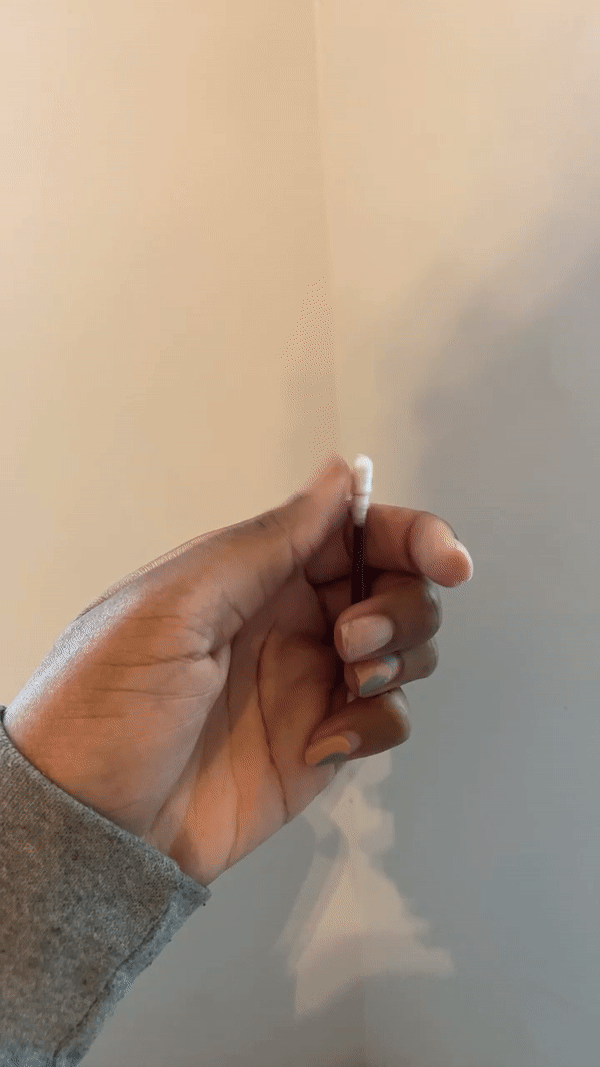 Once I got my lipsticks in the mail, the packaging immediately captured my attention, just as it had in Valentine's original video. Each lipstick comes in a cotton-swab applicator, and to apply the product, you break one side of the cotton swab to get the color to the other end and onto your lips. I chose a deep berry-red that would look good with my skin tone, but there are multiple color options available on Amazon.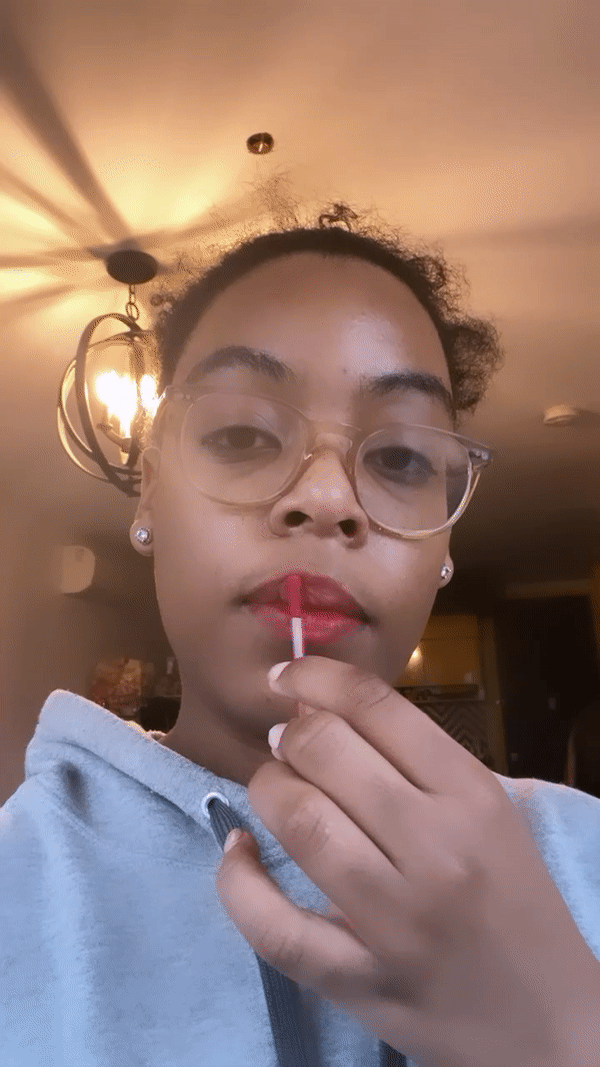 Flipping the cotton swab to the side where the lipstick collected, I applied the color to my lips as I would a normal lipstick. Upon first application, I found the stain to be extremely easy to use and appreciated that it was unscented. One layer was a bit sheer for my liking, so I applied another using the same cotton swab. This left my lips with a gorgeous red color that looked like I'd enjoyed a few too many glasses of wine — but in the best way.
That "just-bitten" lip look is one that I've been chasing for quite some time, but it's been surprisingly hard to find. I naturally have more pigmented lips than do the people I typically see wearing these types of lipstick colors, so the fact that this obscure lip stain from Amazon gave me the exact look I was going for was exciting. The precise tip of the cotton swab created a slightly "diffused" (but still extremely chic) effect that reminded me of a quintessential Parisian makeup look. Plus, the thin swab packaging made it easy to slip into my everyday makeup kit, which means it'll be even easier to carry along for my next trip (hopefully to Paris).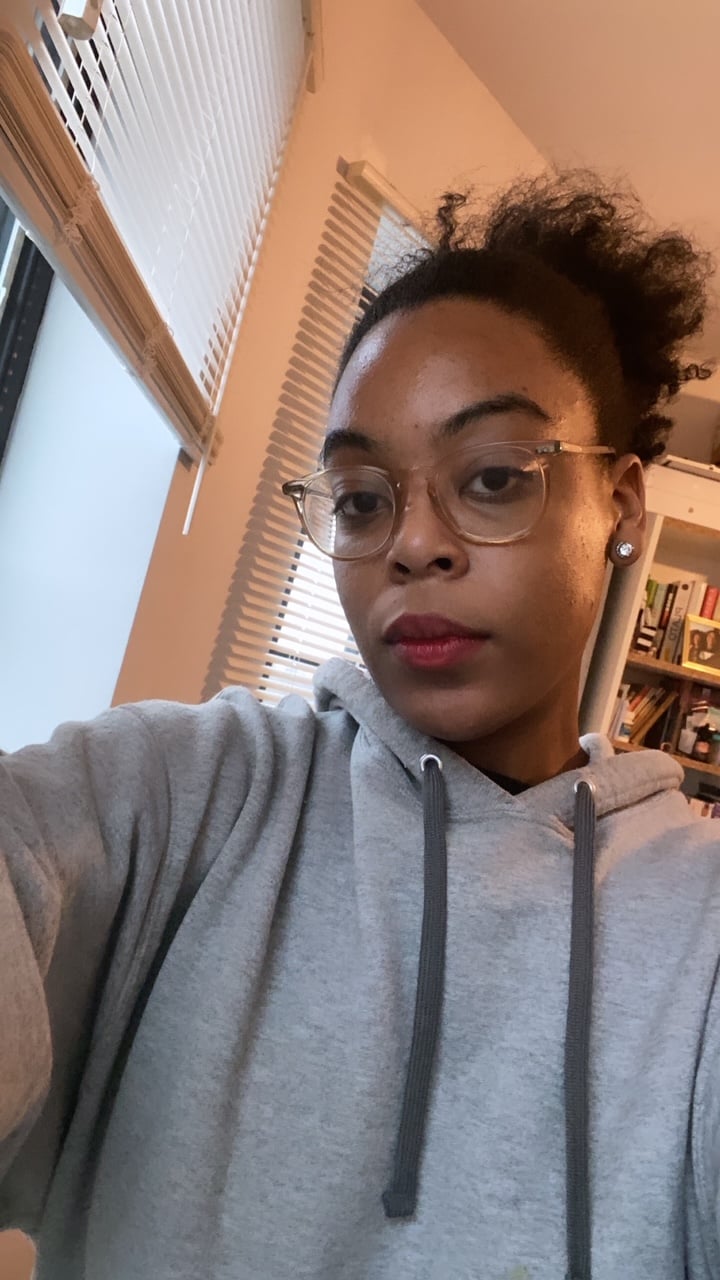 While I did enjoy the application of the product and the look it helped me achieve, the stain didn't last very long on me, and it rubbed off a bit haphazardly after I ate lunch, leaving a line around my lips. Because of this, I wouldn't wear it to an event or an important meeting. However, if I'm just running around the city or having lunch with friends and want something quick, easy, and reliable, I will definitely be slipping these into my purse to reapply throughout the day.
Rating:
Image Source: POPSUGAR Photography / Ariel Baker