Covergirl Clean Fresh Skin Milk Foundation Review
This $10 TikTok-Famous Foundation Is the "Skinimalism" Trend, Bottled
As POPSUGAR editors, we independently select and write about stuff we love and think you'll like too. If you buy a product we have recommended, we may receive affiliate commission, which in turn supports our work.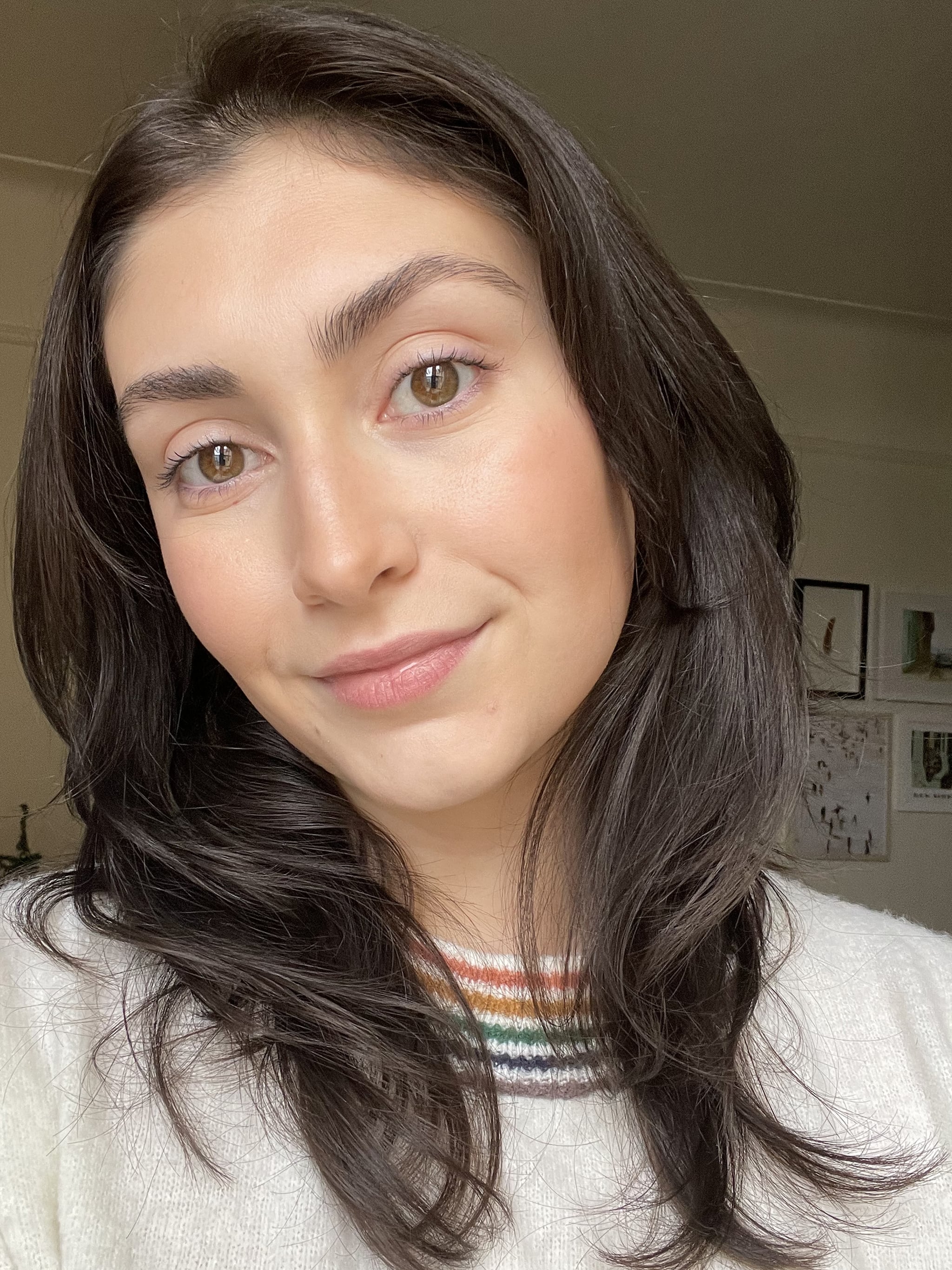 The Covergirl Clean Fresh Skin Milk Foundation has earned high praise on TikTok.
Our editor tested out the $10 drugstore foundation formula to see just how well it works.
Read her full review on why it's great if you want the no-makeup makeup look.
I've all but given up foundation during the pandemic. That said, there are times when I want something on my skin — just a little extra coverage to liven up my complexion and give me a bit of color so I don't look like I just rolled out of bed (even though that's likely the case). Still, it's hard to find base products that have a barely there finish and a second-skin feel. That's probably why everyone on TikTok can't stop talking about the Covergirl Clean Fresh Skin Milk Foundation ($10). It's not exactly a new product (it launched in 2020), but it's gaining popularity by the day on the video app.
Though it calls itself a foundation, I think this complexion product from Covergirl is more of a tinted moisturizer. The texture is extra thin — even more so than most liquid foundations — and offers light coverage. You get all-day hydration from coconut milk and aloe extract in the formula, which keeps it from getting patchy even if your skin tends to shrivel up in winter.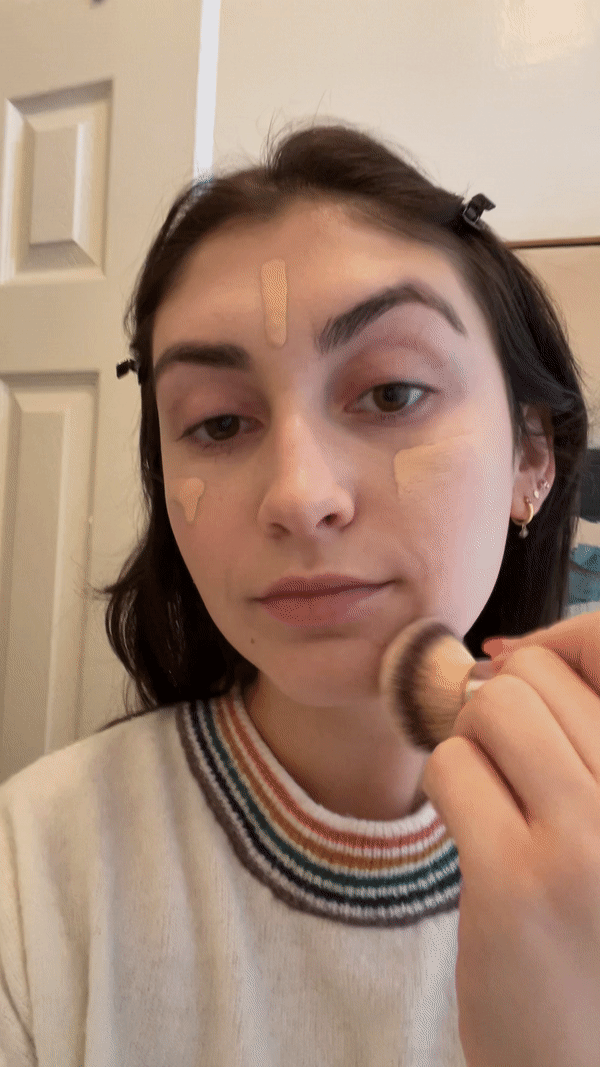 The first time I tried it, to say I wasn't feeling great would be an understatement. That's mainly why I wanted to put on some foundation: I was trying to mask how pale and low-key kind of sick I looked. I had a batch of video calls to attend and needed to look presentable, so I decided to do some light makeup. After applying sunscreen, I applied the shade 530 Fair/Light to my forehead and cheeks and used a makeup brush to blend it in. The first thing I noticed was just how watery the formula is. Using circular motions, it quickly melted onto my skin as if I wasn't wearing anything at all. Because of its weightless consistency, I layered on a bit more over top and continued to blend with my brush. I typically love using a damp makeup sponge to apply foundation, but this product is so light, I was afraid that would make it disappear completely.
The foundation makes it look like your skin, but better. It blurs slightly to conceal pores and unevenness, but it doesn't completely hide things like freckles or your skin's texture. It leaves you with a slightly radiant finish that's more natural-looking than dewy, making it perfect for achieving satin-like skin, which just so happens to be one of the top makeup trends of 2022.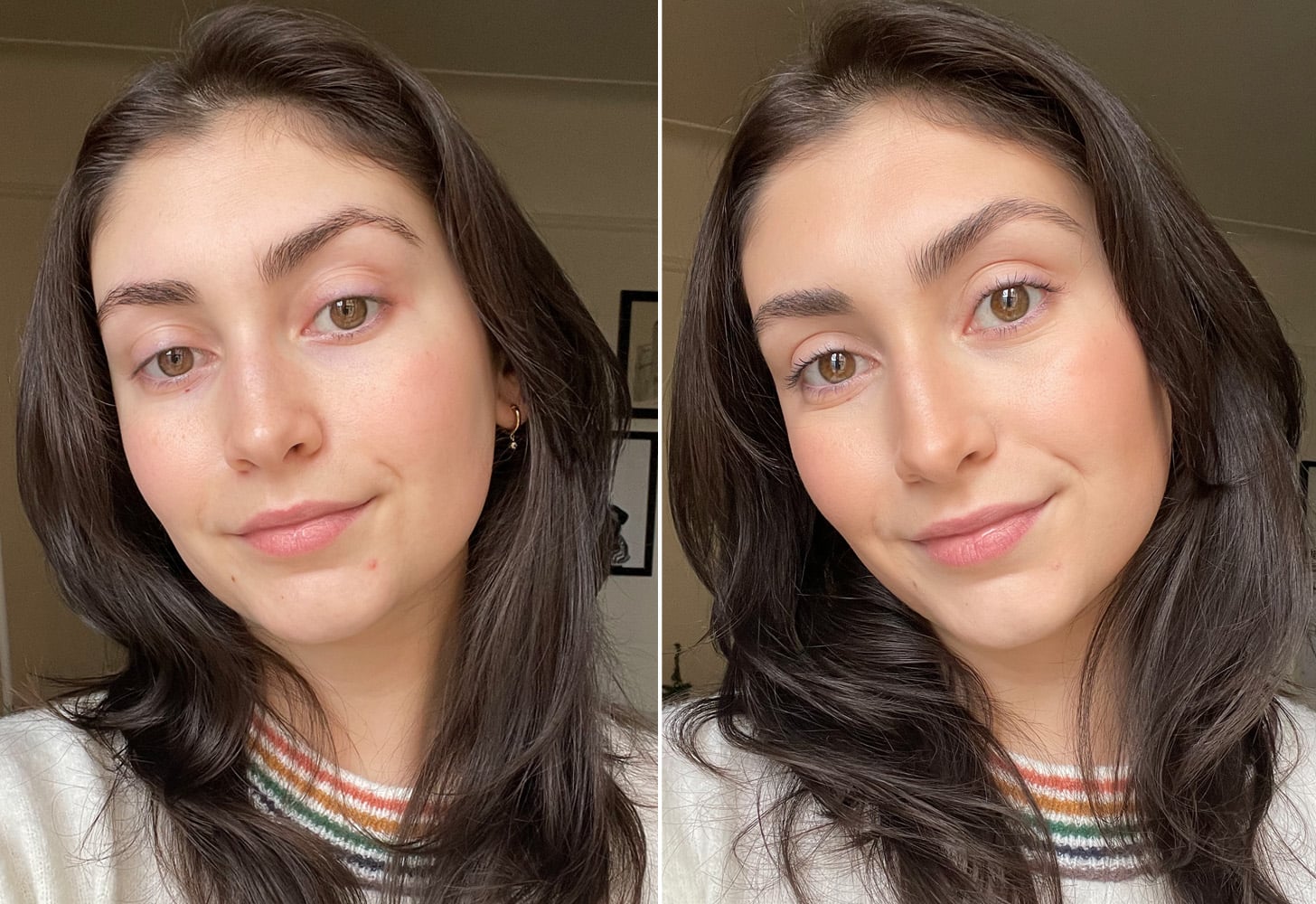 After applying two layers, I finished the rest of my makeup with bronzer, blush, some eyebrow gel, and mascara. I didn't feel like I needed to apply concealer anywhere except for the corners underneath my eyes where I usually have slightly blue dark circles. It won't cover up breakouts or dark spots if that's your goal, but if you want to make it look like you're not wearing any foundation at all, the Covergirl Clean Fresh Skin Milk Foundation is a must. I can see why so many users on TikTok — and Lili Reinhart — are such fans.
Rating:
Image Source: POPSUGAR Photography / Jessica Harrington