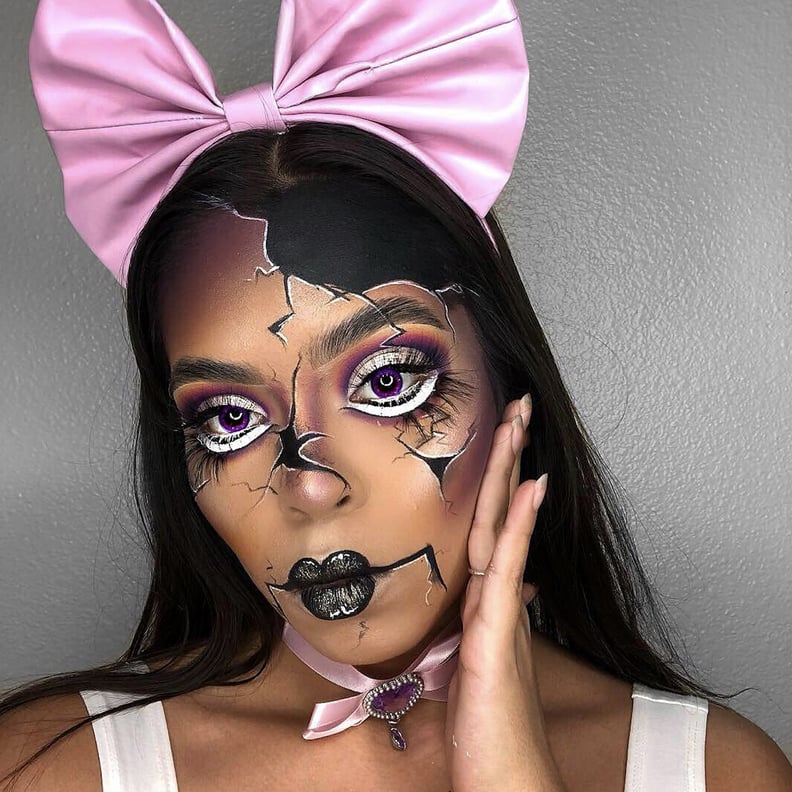 Doll-inspired makeup looks have circulated the beauty world for years, but even so, they never seem to get old. From Barbie-themed looks to creepy doll trends, these makeup ideas are both cute and chilling. Cracked-doll makeup in particular is the spookiest version of the costume, with looks so haunting, they are sure to bring on nightmares.
If you want to spook fellow Halloween-lovers this year, all you have to do is doll yourself up like a cracked porcelain figurine and embrace a daring (and borderline scary) look with your makeup. This haunting costume is cool yet creepy, and will definitely turn heads. To re-create it at home, it's best to free-hand sporadic cracks all over your face using a black fine-tip waterproof eyeliner. A pencil works well for the larger areas and a liquid felt-tip version will help define the thin lines — aka "cracks." Then, go all out with eye makeup — brightening white liner along the lower lash line is a must for achieving a doe-eyed effect, as are false lashes and multiple coats of mascara.
If you're inspired, take a look at the best cracked-doll makeup ideas that have brought this chilling look to life.
— Additional reporting by Lauren Harano