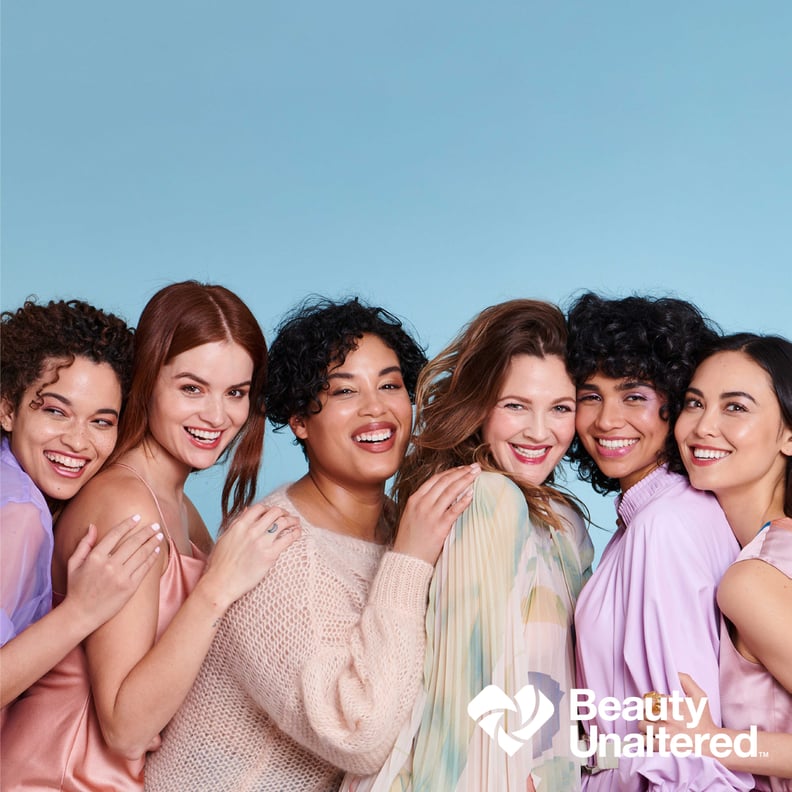 Courtesy of CVS
Courtesy of CVS
UPDATE: More than three years after CVS made the game-changing announcement that the retailer would no longer showcase any retouched beauty imagery in stores or otherwise, they have reached the goal of 100 percent compliancy. The work is important, but it's only just begun: according to a survey conducted by The Harris Poll on behalf of CVS, 54 percent of respondents said viewing unaltered imagery of others makes them feel more positively about themselves. Now, the retailer is setting its sights on a new phase of Beauty Mark that focuses on mental health in the age of social media consumption.
"As we reach 100 percent completion of Beauty Mark in our beauty aisles, we are proud to lead the beauty industry in making a bold statement that supports the mental health of our customers especially young women," Neela Montgomery, president of CVS Pharmacy and executive vice president of CVS Health, said in a press release. "We hope this authenticity will continue as the pandemic has created new and different issues in this space."
Since its launch, the CVS Beauty Mark initiative resulted in more than 3,000 posts of unaltered social media content, in addition to all beauty marketing and in-store brand partner imagery. They've also inspired other brands to join in on the movement, including Olay, Flower Beauty, and more. In a world of unrealistic beauty standards, it's refreshing to see such large corporations pushing for change — and standing by transparency in order to make it happen.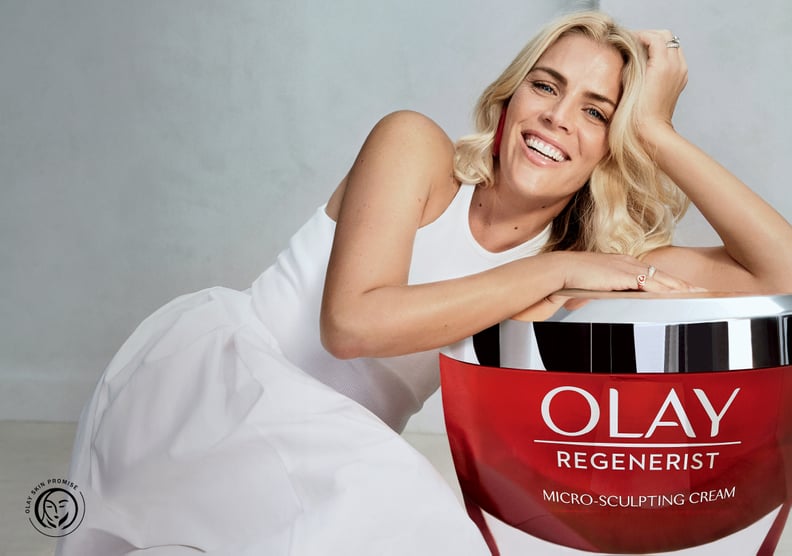 This story was originally published Jan. 15, 2018.
There are an infinite number of reasons to love drugstore beauty (hello, $14 magnetic lashes), but CVS Pharmacy is adding one more factor to the list. The chain has announced that it will stop unnecessary photoshopping of its own campaign images — and it will encourage partner brands to do the same.
Here's how this initiative works: the brand has created a CVS Beauty Mark watermark banner that will grace any image that has not been digitally altered. In a press release sent to POPSUGAR, reps for CVS defined "digitally altered" as "changing or enhancing a person's shape, size, proportion, skin or eye color, wrinkles, or any other individual characteristics."
You'll start to see the CVS Beauty Mark rolling out on CVS Pharmacy-produced images by the end of this year; by 2020, it will be included on ads for other brands. In the picture above, you can see the heart-shaped badge on the right-hand "original" image, which has left in lines on the model's face and neck, plus some of her flyaway hair.
According to president of CVS Pharmacy and executive vice president of CVS Health Helena Foulkes, the Beauty Water Mark was born out of a mission to become more transparent and crush unrealistic standards. Foulkes said, "As a woman, mother, and president of a retail business whose customers predominantly are women, I realize we have a responsibility to think about the messages we send to the customers we reach each day."
What's more, CVS isn't just stopping at its own ads. Foulkes also said the brand will reach out to partner beauty companies in an effort to open up the discussion about producing more unretouched ads. Foulkes hopes these discussions will lead to a day when brands can "work together to ensure that the beauty aisle is a place that represents and celebrates the authenticity and diversity of the communities we serve."
Just another reason to love drugstore beauty!