The History of Dark & Lovely, the Go-To For Black Women
The History Behind Dark & Lovely, the Go-To Hair Brand For Black Women For Years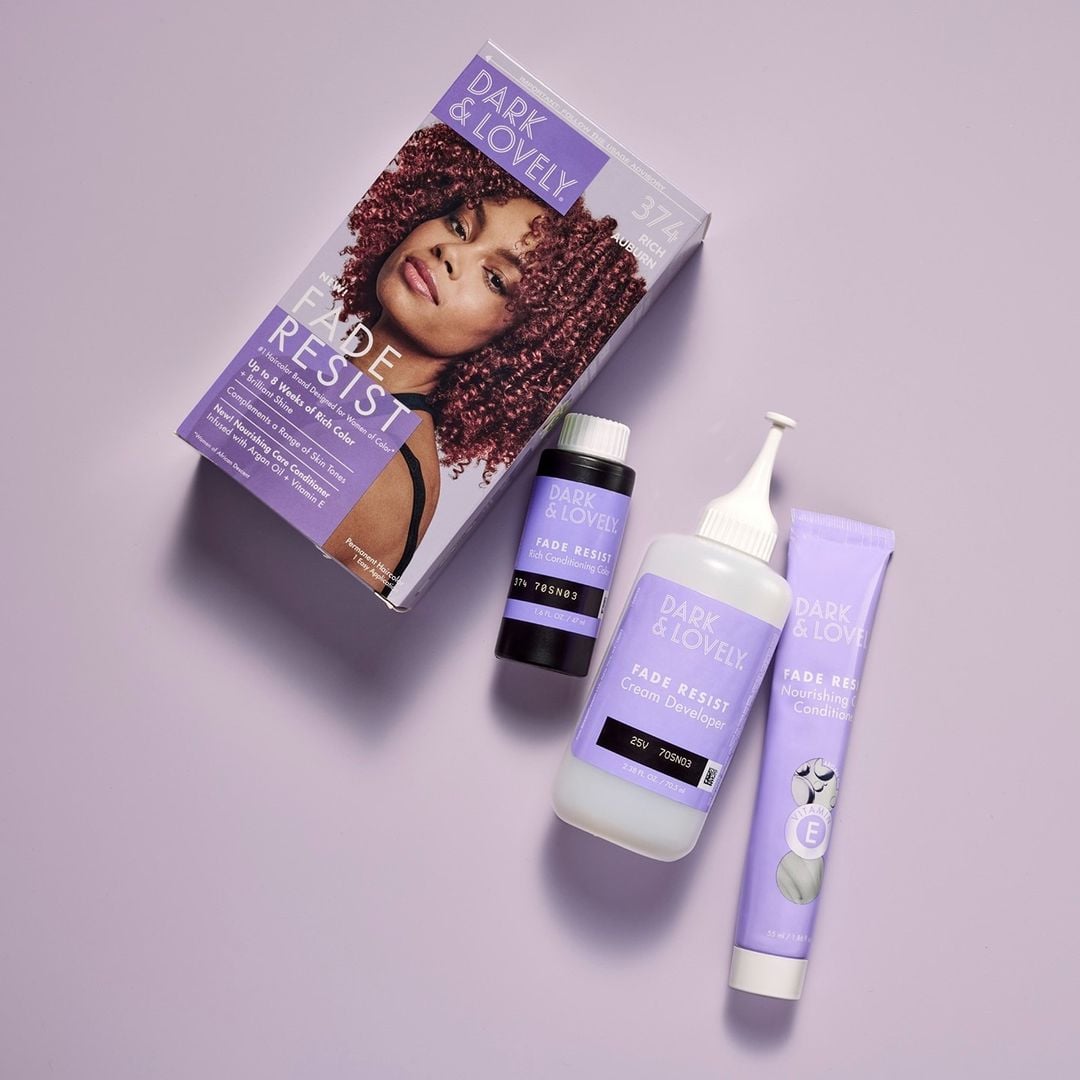 When I was younger, between the ages of 10 and 16, I would regularly see my hairstylist for a relaxer, a chemical treatment that would straighten my 4A coils and curls for six weeks at a time. When my hairstylist was not available, I would buy a box relaxer from Target. Going off the recommendations of my aunt, my mom, and all the other important Black women in my life, I would reach for Dark & Lovely every single time.
The Rich Pioneering History
Founded in 1972, Dark & Lovely, the hair company owned by Carson Products and created for Black women, was acquired by L'Oréal in 1998. It was the first hair company to create a relaxer without lye, an active ingredient that's paired with sodium hydroxide to quickly break down the hair bonds, often causing intense scalp irritation.
"We launched our original box relaxer in 1978, and we were the first brand to launch a non-lye relaxer," Erica Culpepper, general manager of multicultural beauty at L'Oréal, told POPSUGAR. "It was a huge technological breakthrough because at the time, there were only lye relaxers on the market, which were much more damaging to consumers' hair. The no-lye relaxer was a step in the right direction in being able to protect the health of the hair."
It was there when no one was showing images and ranges of Black women. . . . And it was there the many times we changed our hair and experienced public scrutiny.
Regardless of hair type — curly, straight, color-treated, or in a protective style — Dark & Lovely prides itself on its assortment of products and treatments to manage these hairstyles and textures. And sure, there are a plethora of Black-owned hair-care companies like Pattern, Sienna Naturals, and Carol's Daughter that cater to Black women, but for nearly 50 years, Dark & Lovely has addressed the specific beauty needs of Black women. It was there when no one was showing images and ranges of Black women. It was there when we wanted multiple hair-color options to express ourselves. And it was there the many times we changed our hair and experienced public scrutiny.
"We don't judge people," Culpepper said. "It's not our place for us to get into this big debate of whether people relax or are natural; we want to be there to provide solutions, whatever hairstyle they choose. We want to make sure we offer the safest solutions for whichever route the consumer wants to go down."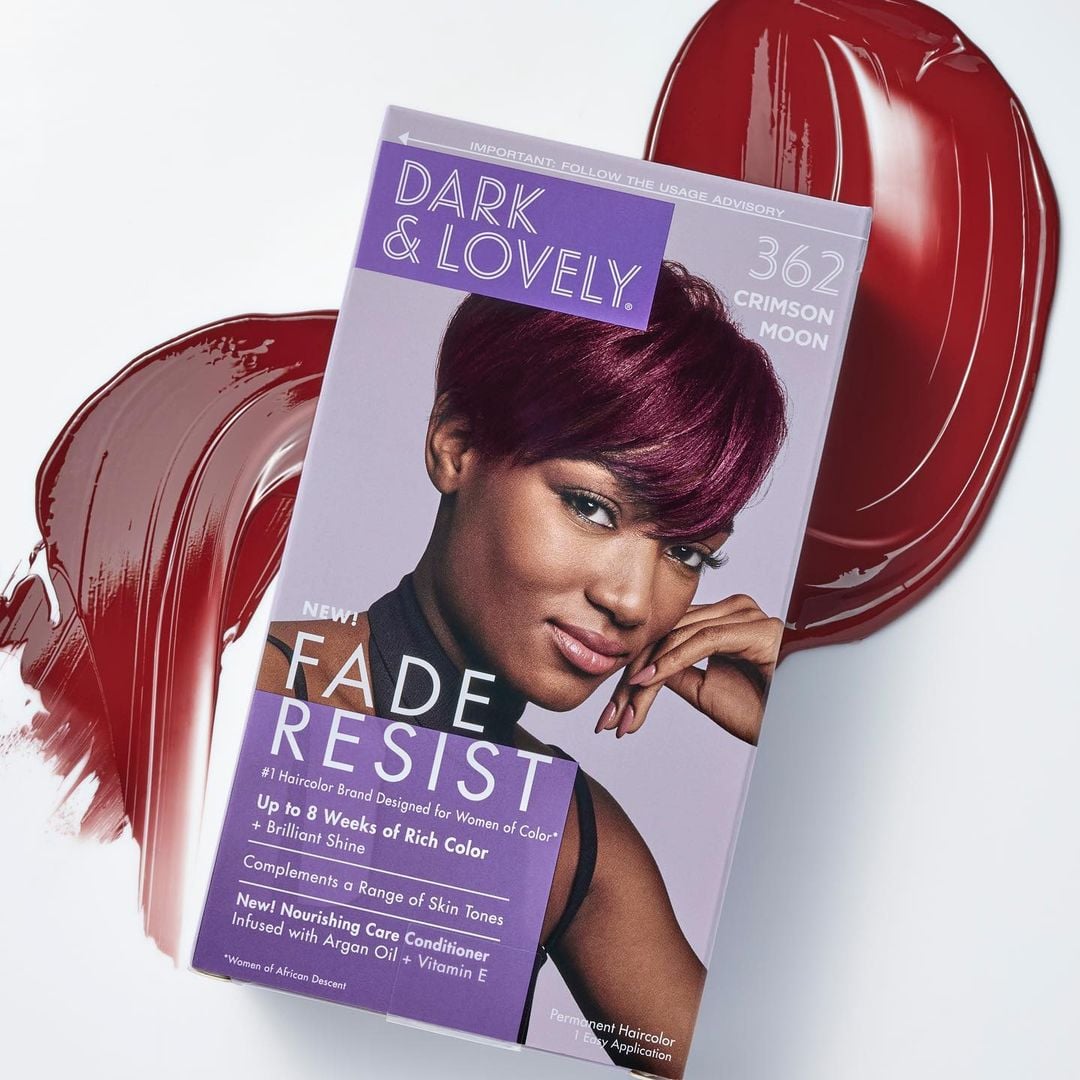 The Historic Products
Dark & Lovely was introduced nearly 50 years ago as the first hair-color product formulated specifically for Black women. Over the years, Dark & Lovely has grown to include a complete collection of shampoos, fade-resistant hair colors, relaxers, deep-conditioning treatments, stylers, and hair foods. Now, decades later, Fade and Resist, its color collection that is sold in nearly 80,000 retailers, continues to be one of the brand's top sellers.
"With over 18 shades of jet black to blond, Fade and Resist has the broadest shade selection of any other brand targeting Black women," Culpepper said. Also among its most notable collections: Dark & Lovely Au Naturale, which takes the guesswork out of styling and caring for natural hair, and The Blowout, a collection targeted to women who want to wear their hair straight. Both continue to sell out month after month.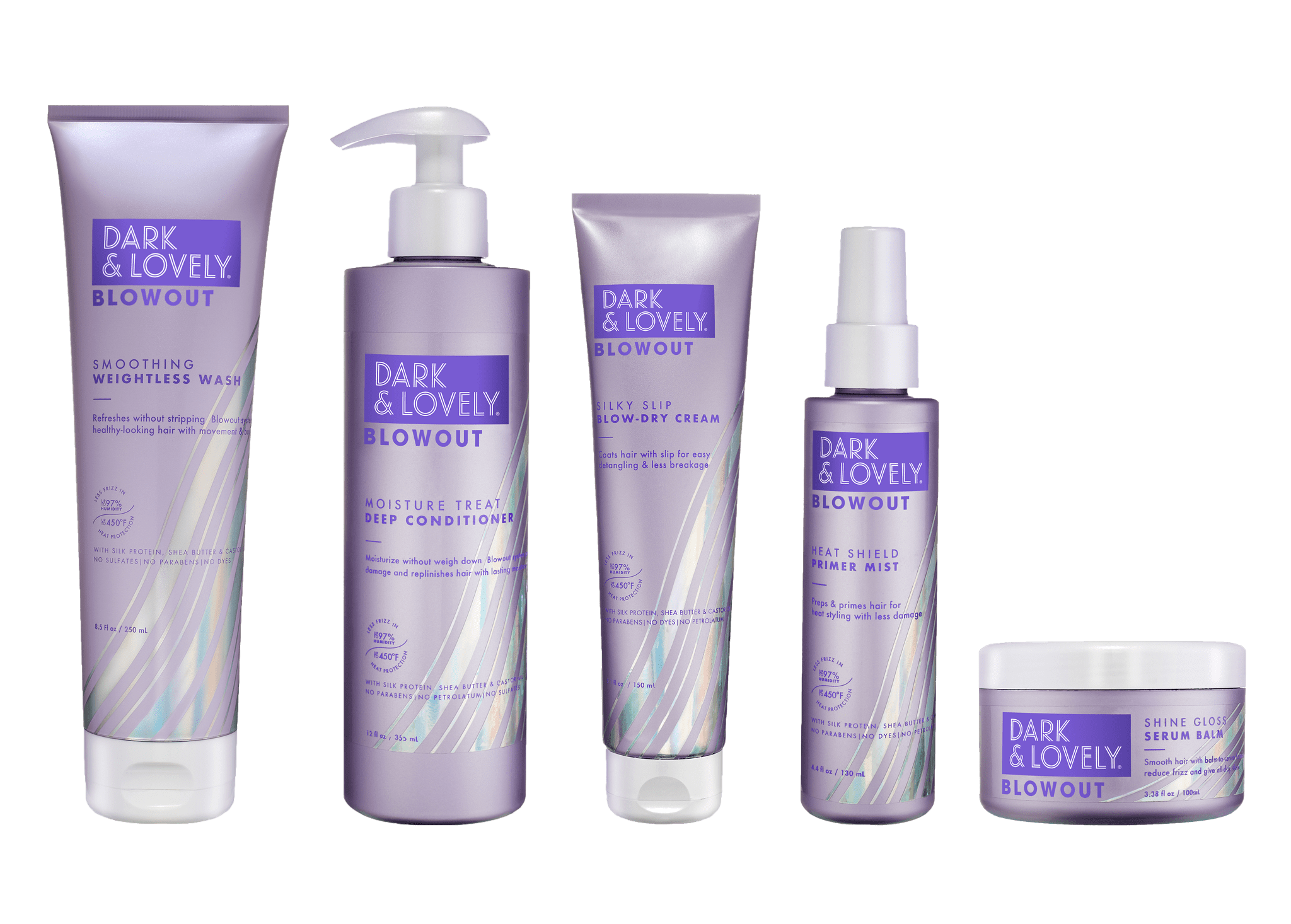 Its Evolution Over the Years
Not only is Dark & Lovely a pioneer for Black beauty, but for years, it has also consistently shown up for Black women and all their hair-care needs so we can feel our most confident and beautiful selves. It's a brand that's made us Black women feel seen when those images didn't exist. And today, the megacompany is not only doing that with products and images but also with its philanthropic work through beauty and education.
The company teamed up with the Tom Joyner Foundation to award students with scholarship and mentoring opportunities with L'Oréal executives. "In the past, we have provided scholarships for students who attend Historical Black Colleges and Universities (HBCUs). We've done partnerships with Howard University," Culpepper said. "There was even a program called Young Women of Purpose where we brought in five young women who attended HBCUs, paired them with a mentor, and really followed them. That program became a feeder, and some of the young ladies in the program ended up with internships and full-time work here at L'Oréal."
In 2019, the hair-care company rebranded with a focus on Gen Z and millennial customers. Complete with an updated logo and new outer product packaging, it called its next phase: Dark & Lovely & [fill in the blank].
"We came out with a really bold and fierce attitude, which we always had, but we took it to another level with the creative," Culpepper said. "The name itself is powerful, but to say, 'Yes, I'm dark and lovely, but I'm so much more than that,' really gave women and consumers a sense of pride and empowerment around being a Black woman and celebrating that with imagery to match that same energy."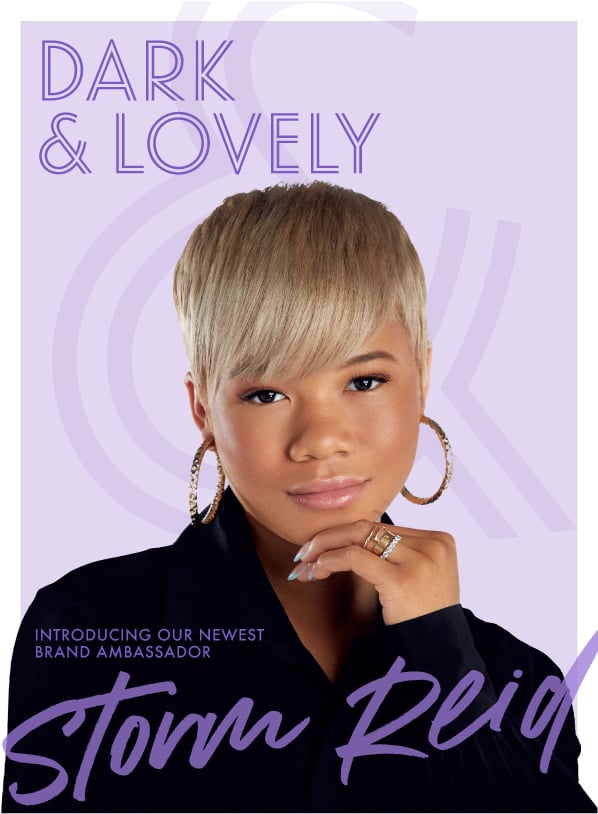 "When someone says those words, 'I am dark and lovely,' you literally are affirming yourself in your own beauty."
The campaign was a new emphasis and an opportunity to speak to a younger consumer who was just being introduced to the legacy brand. The campaign featured Gen Z and transgender talent who really laid the groundwork for the brand's now-partnership with actress and activist Storm Reid.
"It was a really interesting process in selecting Storm," Culpepper said. "We wanted to find someone that not only embodies Dark & Lovely but has a sense of purpose and someone that has an impact in the community that they serve." For the brand, Reid was the perfect person, as her mother, Robyn Simpson, had partnered with the brand several years ago — speaking to the legacy and importance of generations.
When asked about the brand's legacy staying power, Culpepper credits its ability to affirm Black women to its success. "If you think about the name Dark & Lovely in and out of itself — it is not only a powerful name but also a self-affirmation. When someone says those words, 'I am dark and lovely,' you literally are affirming yourself in your own beauty," Culpepper said. "That is something that's so meaningful and really resonates for Black women, especially since that beauty hasn't always been celebrated."
These younger Black-owned brands today are amazing, but it's worth noting they were made possible by the foundation and standard that Dark & Lovely has set for the last five decades. The hair-care brand catered to Black women long before the market started playing catchup on hair products for different hair textures. "Dark & Lovely is a brand that has been here for Black women when nobody was talking to Black women and have really been here to help lift and affirm them," Culpepper said.
At the end of the day, representation matters. It's important to see people who look like us in the media. And equally important to have access to products that are expertly curated specifically for us — not just the idea of us. That is exactly what Dark & Lovely does.
Image Source: Dark & Lovely