Every editorial product is independently selected by our editors. If you buy something through our links, we may earn commission.
If you've seen the popular "siren eyes" makeup trend on TikTok, chances are you've probably also come across its counterpart: "doe eyes." While the two makeup looks can subtly transform your eye shape, they're quite different in terms of effect. Siren eyes are generally considered sexier than sweet and innocent doe eyes, which are typically defined as large, open eyes (just like you see on a female deer). Think Ariana Grande, Lana Del Rey, and Zooey Deschanel.
The doe-eyed makeup look is just as appealing as siren eyes, but in a different way. Doe eyes are typically warm, round, and associated with endearing naivety. Plus, if you've seen the TikTok videos, they're really easy to pull off. So if you're interested in trying out the trend yourself, we spoke with makeup artist and beauty influencer Dani G to find out exactly how to achieve the look. Keep reading for a step-by-step guide, including product recommendations.
How to Do Doe-Eyes Makeup
When creating a doe-eyes look, you need to lay down a bit of groundwork around the eyes first. Believe it or not, your eyebrows are a huge part of changing your eye shape. Dani recommends starting with the brows and working your way down your face: "Your eyebrows can shape your face and make you look more awake. Just brush them upwards with a spoolie brush and add some extra upward strokes in with an eyebrow pencil." To do this, I used Ere Perez's Natural Cosmetics Argan Brow Hero ($29).
Then, apply a concealer under your eyes. "You can achieve this look with a liquid concealer around two shades lighter than your skin tone," she says. "Apply your concealer with a damp beauty blender for an airbrushed look." For this part, I used RMS Beauty's "Un" Cover-Up Concealer ($36). When it comes to eyeshadow, Dani prefers a "pale" color with a "slight shimmer" because it "gives the illusion of more space between your nose and eyes."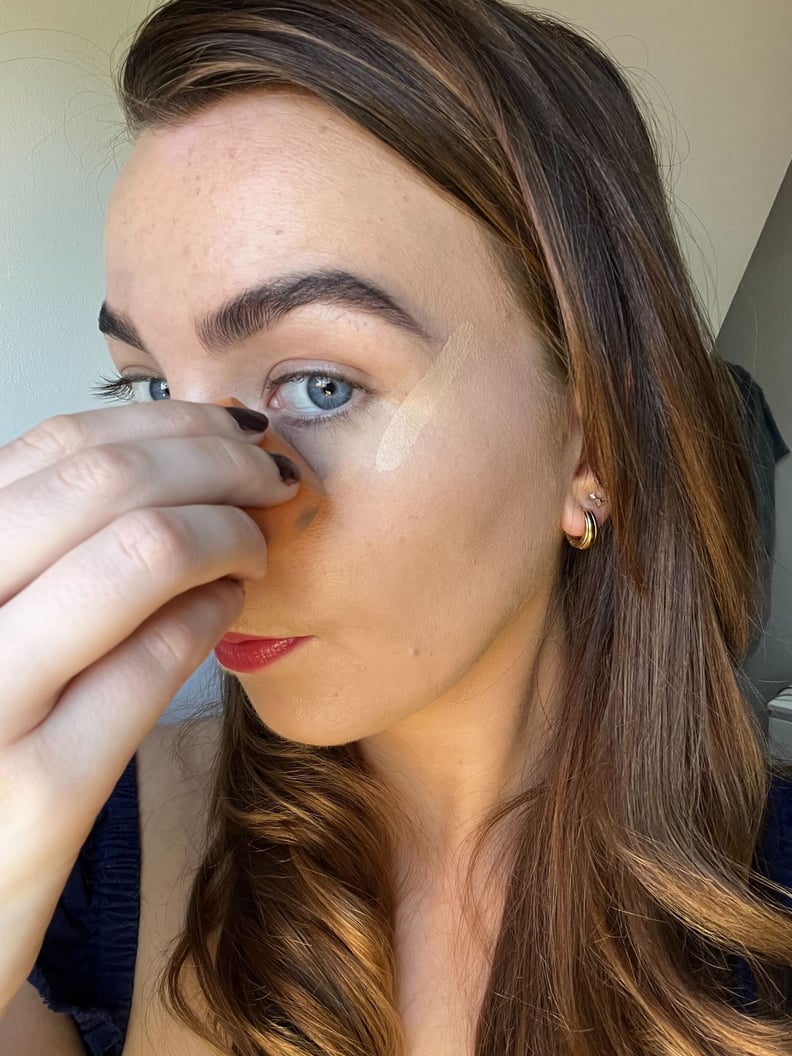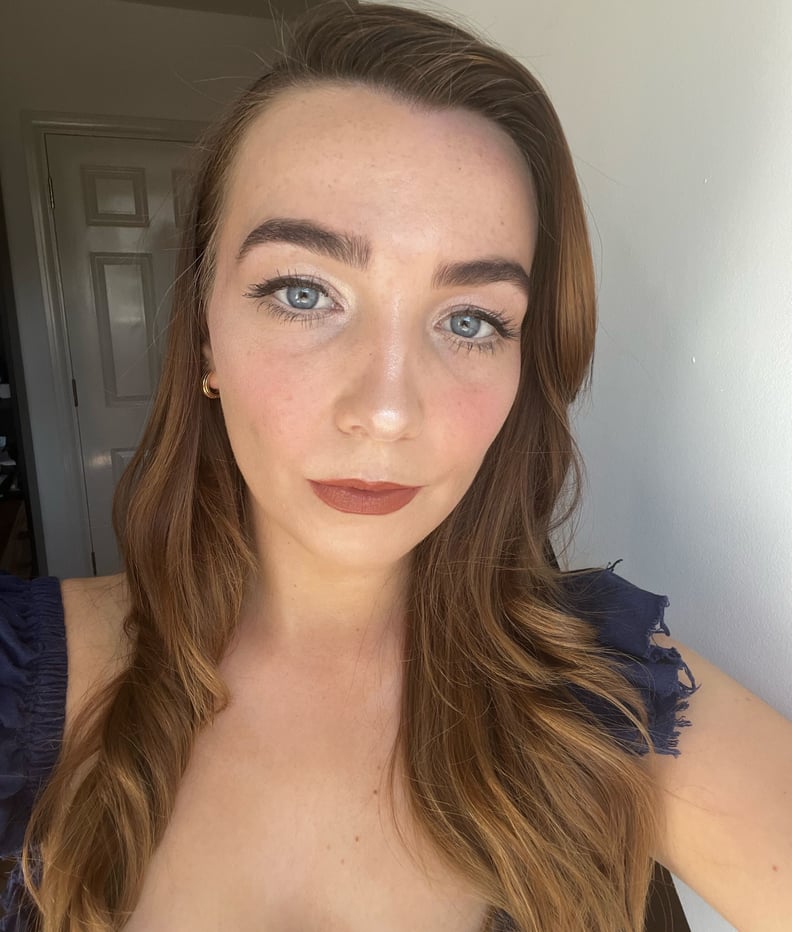 Doe eyes are so achievable that you could easily wear the look on a daily basis. I added a flush of blush on the apples of my cheeks and highlighter on the tip of my nose and cupid's bow. This look needs to feel really soft and round all over, so add your favorite pink lip liner and a subtle lipstick.
While I've tried both trends, I personally preferred doe eyes to siren eyes because it was still alluring without overwhelming my natural eye shape. I used brown liner instead of black to keep it subtle and make the blue in my eyes stand out. I'll definitely be returning to these steps next time I do my makeup.