Doja Cat's Pastel Buzz-Cut Hairstyle
Doja Cat's Pastel Buzz Cut Belongs in the Beauty Hall of Fame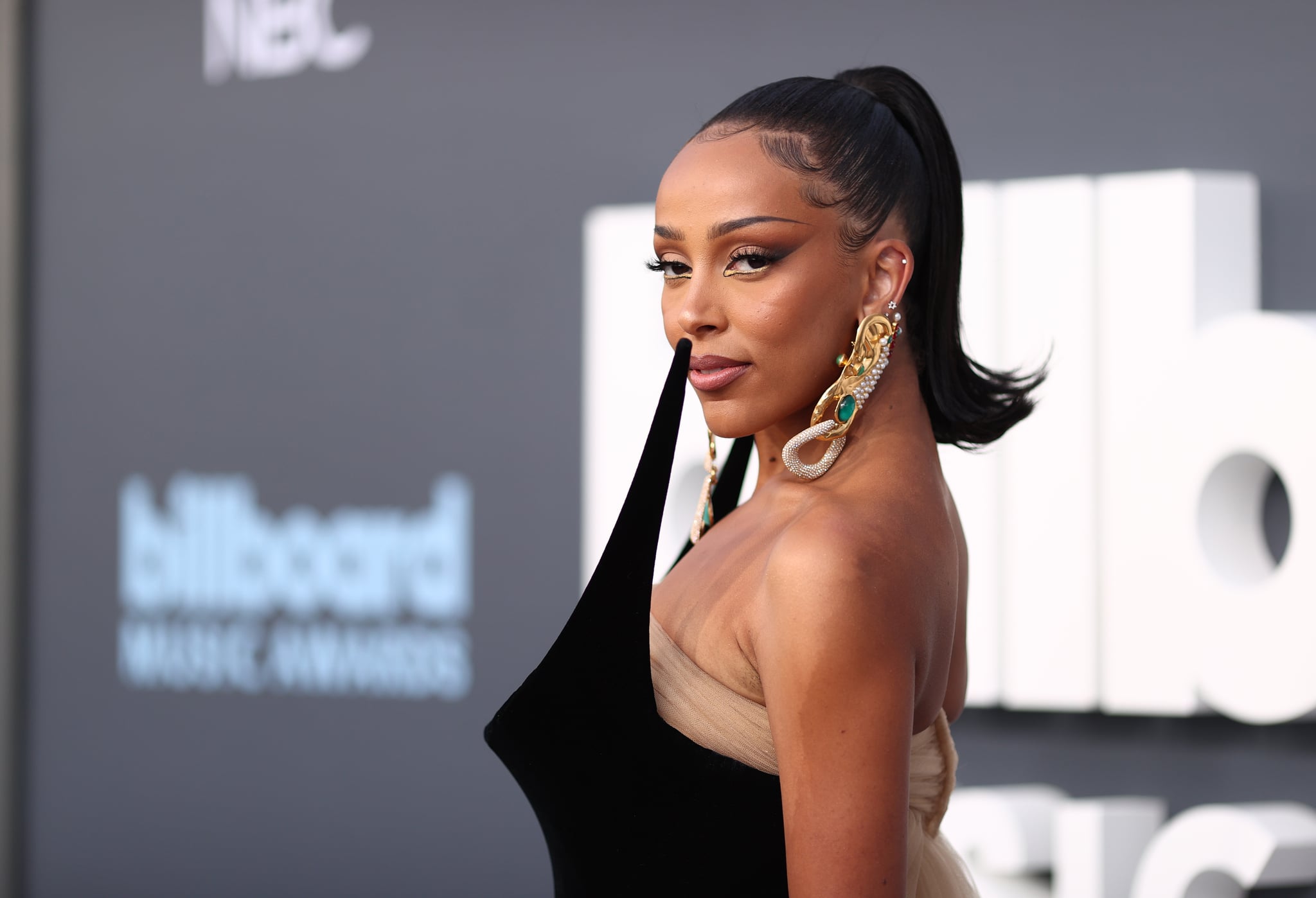 Image Source: Getty / Christopher Polk / NBC / Contributor
Doja Cat is proving, yet again, that she belongs in the beauty hall of fame for her latest hair transformation. The musician posted a picture on Instagram showcasing her new buzz cut, and as if that wasn't enough, the style features a rat-tail in the back, taking the look from edgy to downright iconic.
Jared Henderson, the hairstylist behind the style, shared a behind-the-scenes look at creating the wig. He started by shaving the hair into a buzz-cut hairstyle, leaving the rat-tail braid untouched. Then, he mixed the hair dye for the wig and applied the mixture to one half of the buzz cut and left the other half platinum blond. The result was a next-level, colorblock pastel buzz cut with a long blond rat-tail in the back.
Though the style is similar to a mullet — a hairstyle that Doja Cat has been seen in before — this unique look is a first for the music artist. With rat-tail braids being one of the many '80s hairstyles making a return in the trend cycle, there's a chance this look may be trending sooner than you think. Take a closer look at Doja Cat's hairstyle below.