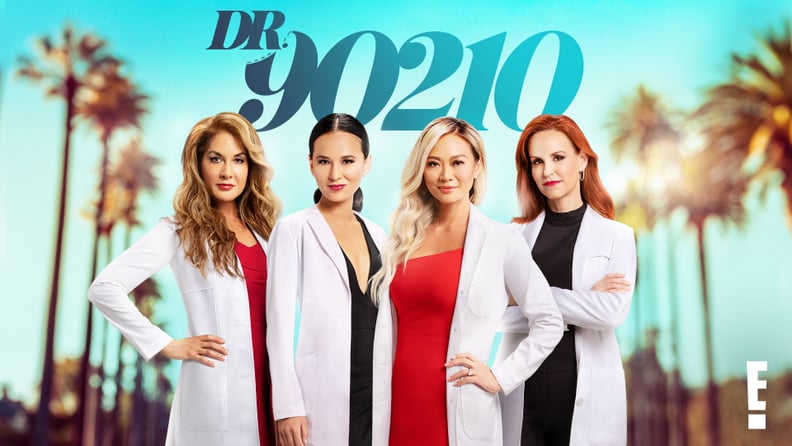 Courtesy of E!
Courtesy of E!
Michelle Lee, MD, is a board-certified plastic surgeon based in Beverly Hills, CA. For our column UNTOLD, she is sharing her journey from piano player to a starring role in the upcoming season of E!'s Dr. 90210. This story was told to Danielle Jackson and edited for length and clarity.
I was originally a piano performance major at the University of California, Los Angeles, but I always found piano to be so lonely because you're either practicing in a room by yourself or you're on a concert stage by yourself. I'm a really social person and I didn't really know what I wanted to do right after college, so I was looking at different things.
My mother was a doctor, and with me being such a social person, she suggested I look into medicine. I ended up shadowing a plastic surgeon, and that's when I really thought medicine was the right field for me. I'm very artistic, and plastic surgery combines art and science. I was a participant in Fresh Start Surgical Gifts, where we put on concerts in San Diego to benefit kids with cleft lip and cleft palate, and that's what really sparked my interest in medicine.
On my first day of residency, I had one female attending who told me I was going to be on a shorter leash than all of my male co-residents because any mistake I made, people would think it's because I'm a female surgeon. You have to far exceed your male counterparts in order to do well, and that's something that has really held true. The expectation from you is so much higher.
On the Importance of Dr. 90210's Cast of All-Female Surgeons
Women right now make up 50 percent of the medical school class, but a lot of women are discouraged from going into surgery because — and people have said this to me — they think they're not going to have a life or a family, and by the time they're done with training, the prime of their lives will be over. There's also not that many female surgeons and female surgery role models to say that this is possible. Because there's a pipeline issue, you don't see as many female surgeons in general.
That's why it's so exciting that Dr. 90210 cast all women, because I think representation really matters. If you think about medical shows and when you see doctors on TV, they're usually male, a little bit older, and white. Girls who are looking at medical shows . . . I want them to see that you have someone who looks like you on TV, someone who can make it in medicine and be a surgeon.
This will bring a completely different perspective to the show. We approach plastic surgery a little bit differently than men traditionally do. We're looking at the cases through a female lens, and what I also think is important in the show is that it shows a little bit of our personal lives. One of the challenges of being a female surgeon is the balance of life and work, and all of us are in different stages of our lives.
Dr. Suzanne Quardt, for example, has a kid; I don't have kids, and I think that it's really important to show that there isn't a "right" way to go about balancing life and work. That's a perspective that no male doctor can give you because most of them don't have to take time off for having children.
On the Shift in Perspective Regarding Plastic Surgery
Plastic surgery trends come and go. Before, I think people wanted to see that they got their money's worth and for people to see that they've had plastic surgery. Right now there's definitely a trend toward being much more natural and just making micro-tweaks and not everyone getting the same thing.
When I first started, there were specific proportions people thought were important. There were all these numbers, and those numbers come from a Western, caucasian standard. It's really moved toward people believing that there's not a specific number or proportion that fits everyone. There's been a shift toward a more individual, more inclusive aesthetic.
Also, several years ago, 90 percent of the patients represented in plastic surgery were women, but that trend is also changing. We're seeing more men getting plastic surgery because there's less of a stigma. On the show, you'll see a lot of male patients who are equally as bothered by something — a torn earlobe, for example. Just because you're a guy doesn't mean you can't care about your appearance.
Dr. 90210 premieres on Monday, Sept. 28 at 10pm EST on E!.