As POPSUGAR editors, we independently select and write about stuff we love and think you'll like too. If you buy a product we have recommended, we may receive affiliate commission, which in turn supports our work.
Nikita Dragun has left me inspired on many occasions. I don't say that as a fan of the YouTuber, even though I've watched her greet her "draguns" from her bedroom since, well, I was in my dorm room. I say that as a beauty editor, makeup-lover, and woman who believes in the power of makeup as a way to help others feel like their best selves and express themselves creatively.
Dragun recently released what she called her Dragun Beauty Face Palette ($45) and credited her journey as a transgender woman building her brand as the inspiration behind it. While that alone made me want to rip the outer packaging of her palette and dive right into the pressed powders, it was her tribute to her mother that made me even more excited to try it. My mother was, after all, the person who spurred my love of makeup and made me the woman I am today.
Once I got my hands on the palette, I flipped open its purple case — which features a 3D, anime-inspired illustration of Nikita Dragun's face — to six pans of powders. It contains two bronzer shades (Fem, which is a light caramel color, and Surge, a dark cocoa), two peach-pink blushes (T Girl, which has a fine shimmer, and BB Girl, which has a matte finish), and two highlighters (Fantasy, which is a cool lavender with a fine shimmer, and Silicone, which is gold with slightly chunkier sparkle). After sweeping my finger across each of the pans, I found that the powders were both silky and pigmented. They blended seamlessly into my medium-tan skin tone. I picked up a mix of both Surge and Fem with a contour brush and swept it along my jawline, cheekbones, and the bridge of my nose before buffing it out. Then, I lightly tapped BB Girl and T Girl onto the apples of my cheeks. This bronzed, glowy makeup look is one I would typically wear to work. To make it even more eye-catching, I used a fluffy highlighter brush to add one of the vibrant highlighter hues.
I was surprised to find that I preferred Fantasy over Silicone. I typically gravitate toward golden highlighters, but the lavender gave my cheeks a subtle element of magic.
Like I said, she's left me inspired on different occasions. With this one, I'm driven to try bolder hues along my cheekbones. Check out the palette ahead.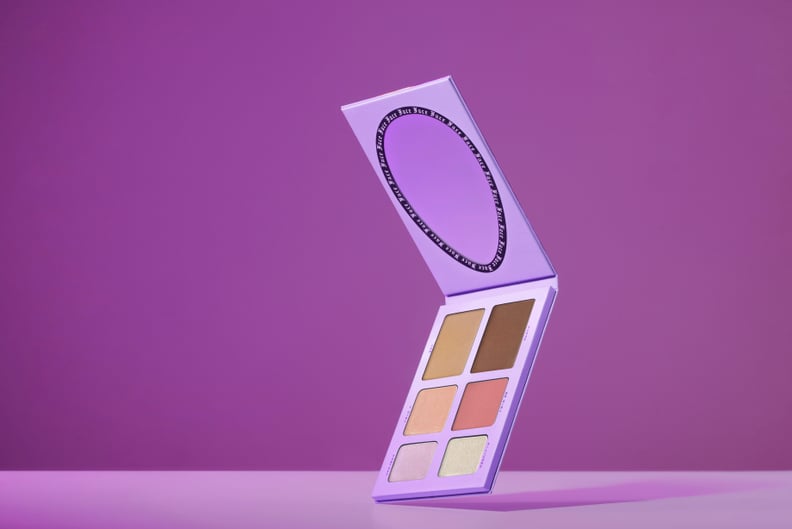 Dragun Beauty Face Palette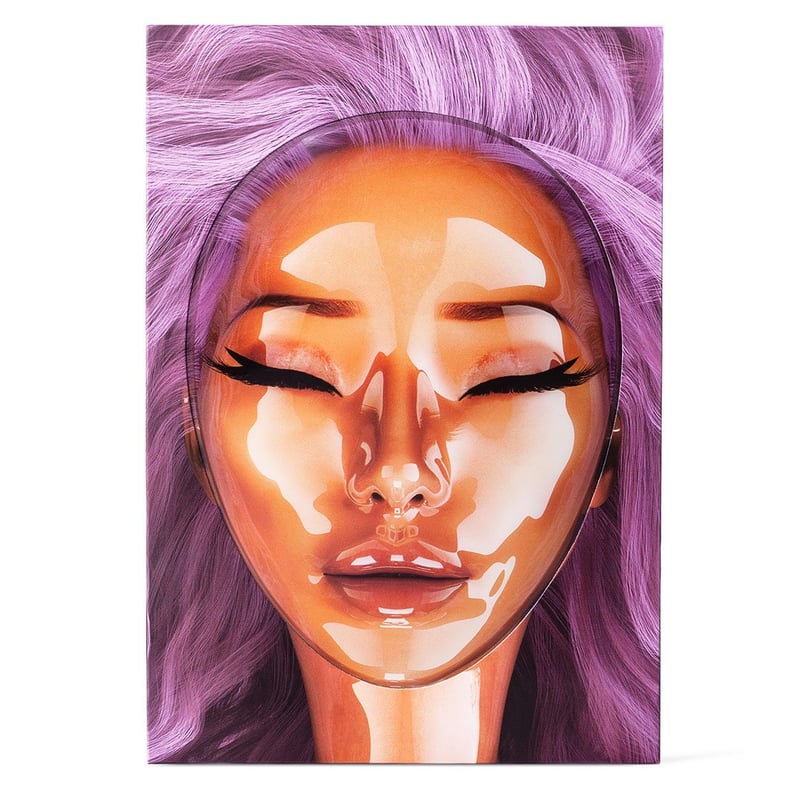 Dragun Beauty Face Palette