Dua Lipa's '90s "Kawaii" Nail Art Is Perfect For Maximalists
Dua Lipa Is the Latest to Try the "Kawaii" Nail Trend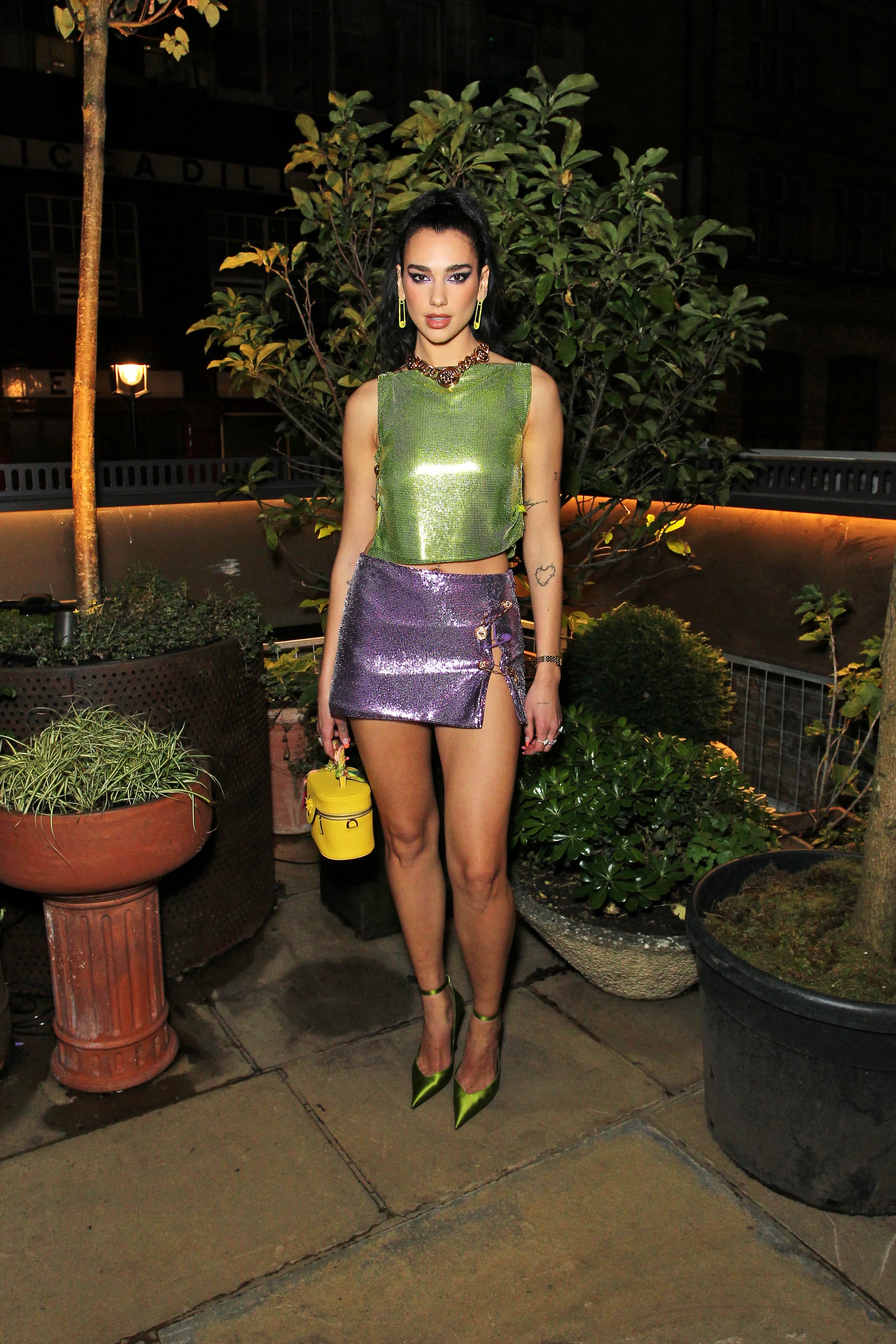 Image Source: Getty/ David M. Benett
Dua Lipa is once again blessing us with incredible nail-art inspiration, and we continue to remain unworthy. The singer's manicurist, Mei Kawajiri, posted a photo on Instagram of her latest design, and the entire look is a maximalist's dream.
Captioning the photo "'90s," Lipa's nails are an almond shape that features bright colors, hand-painted designs, and 3D embellishments. The design is a perfect example of the "Kawaii" nail-art trend, which originates from Japan. The style is typically "colorful [with] a design that catches attention," LA-based celebrity manicurist Britney Tokyo previously told POPSUGAR.
While the nail design is not for the faint of heart, the look is definitely on par for Lipa, who has always been adventurous with her beauty looks. She previously got a lava-lamp manicure that seemingly pulled inspiration from her hit album "Future Nostalgia," which featured a textured, multichrome design on each nail. She's also tried trendier designs like snake-print french tips, and even smiley faces. Her daring personality is also heavily reflected in her hair color, which she is known to switch up at any given moment.
If having more fun with your beauty looks was one of your New Year's resolutions (as it is one of ours), take a closer look at Lipa's nail art below. Each finger could be an entire manicure theme in itself, so close your eyes, pick a finger as inspo, and have fun at your next salon appointment.