POPSUGAR Photography | Benjamin Stone
POPSUGAR Photography | Benjamin Stone
This part-fishtail braid, part-Dutch braid hairstyle is perfect for spring.
Hairstylist David Lopez explains how to mix two classic braid styles together to create a new look.
This elevated hairstyle is fast and easy to do.
At the start of a new season, it's always fun to look for ways to change up your look and try new hairstyles. If you're looking for something a little more unique than a casual ponytail, we recommend this Dutch-fishtail braid for your next outing. We enlisted the help of David Lopez, a T3 expert and Chrissy Teigen's go-to hairstylist, to create an epic two-part plait perfect for any fun occasion.
From one side, it looks like a classic fishtail braid, but a quick turn reveals a Dutch braid on the other side.
What Is a Fishtail Braid?
A fishtail braid is very similar to a French braid, but instead of weaving three pieces of hair together, it weaves together only two sections. For each section, you pull pieces from the outside and bring them inward to create an intricate, dimensional braid. This plait works best on dirty or second-day hair — just spray your roots with dry shampoo before you style to add grip.
Ahead, find a step-by-step fishtail-braid tutorial with a Dutch braid mixed in.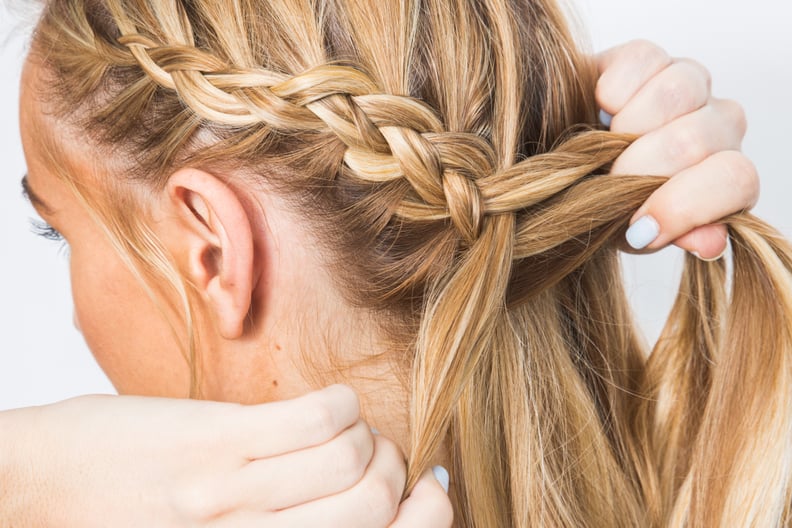 How to Fishtail Braid: Step 1
First, create a side part. Then make a Dutch braid from temple to nape, dividing your hair into three sections. Mimick the motions of a French braid, but tuck each piece of hair underneath the next. As you braid, bring the hair around behind the opposite ear. Make sure to leave a little bit of hair out around the ear to frame the face. Leave out any bangs as well.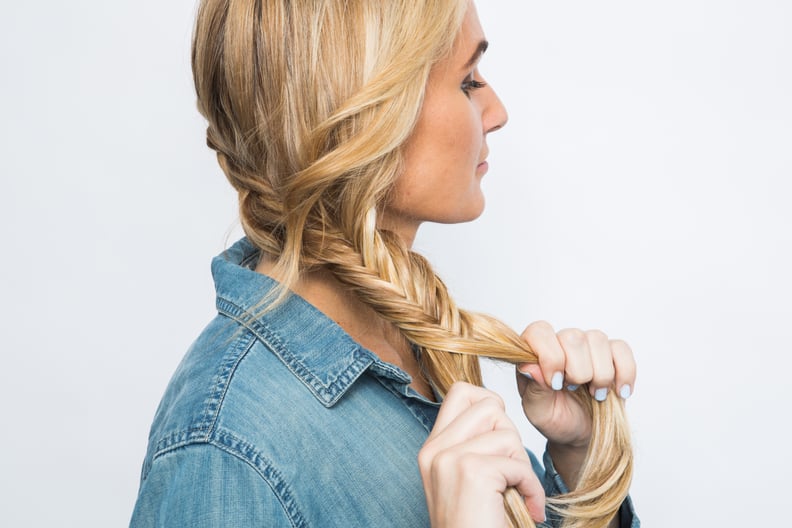 How to Fishtail Braid: Step 2
Once all the hair is over to one side, start to convert the plait into a fishtail. To do this, divide your remaining loose hair into two sections.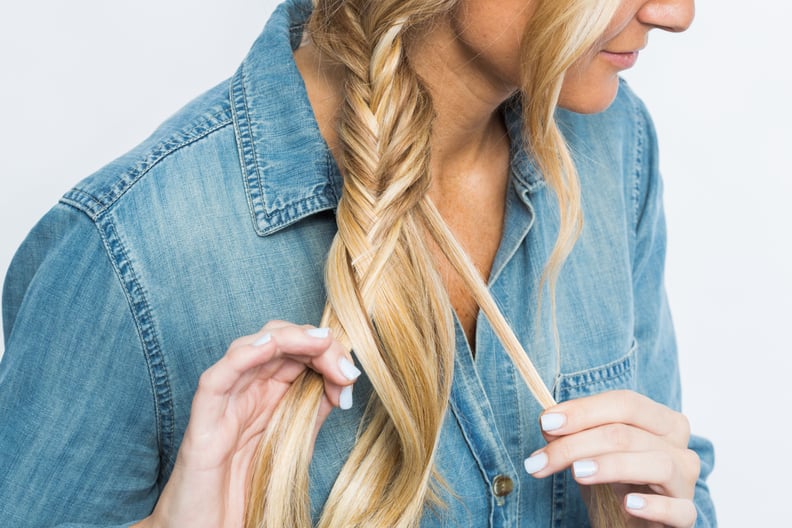 How to Fishtail Braid: Step 3
With these two sections separated, take a thin piece of hair from the outside of the left section.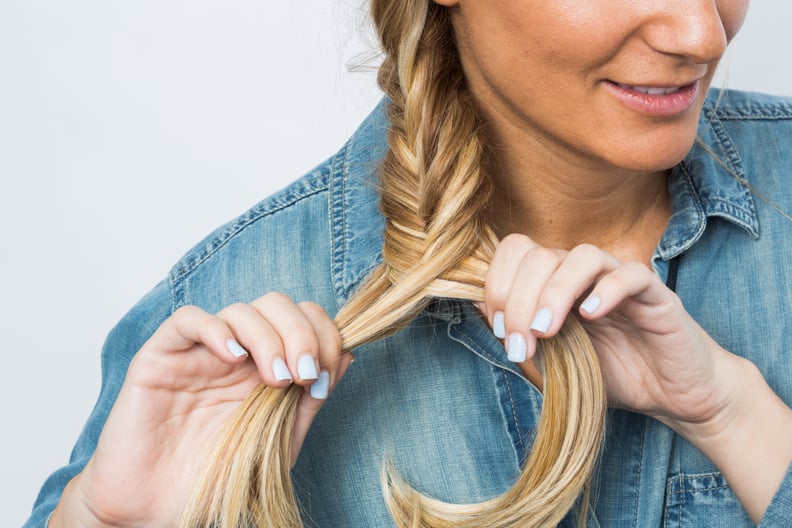 How to Fishtail Braid: Step 4
Place the piece of hair over the braid and combine with the right side.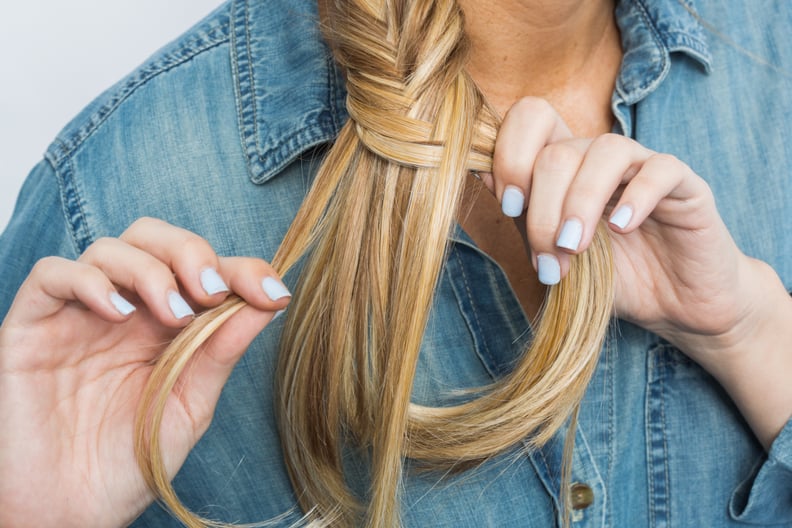 How to Fishtail Braid: Step 5
Repeat the process on the other side by taking a small section from the outside of the right section.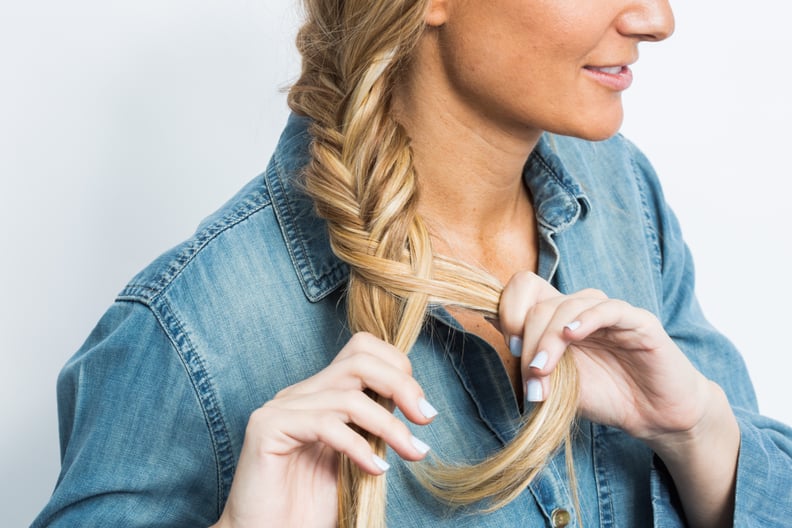 How to Fishtail Braid: Step 6
Place that piece over the braid to combine with the larger left section. Continue doing this with the rest of your hair. Finish off the braid with a clear elastic at the ends.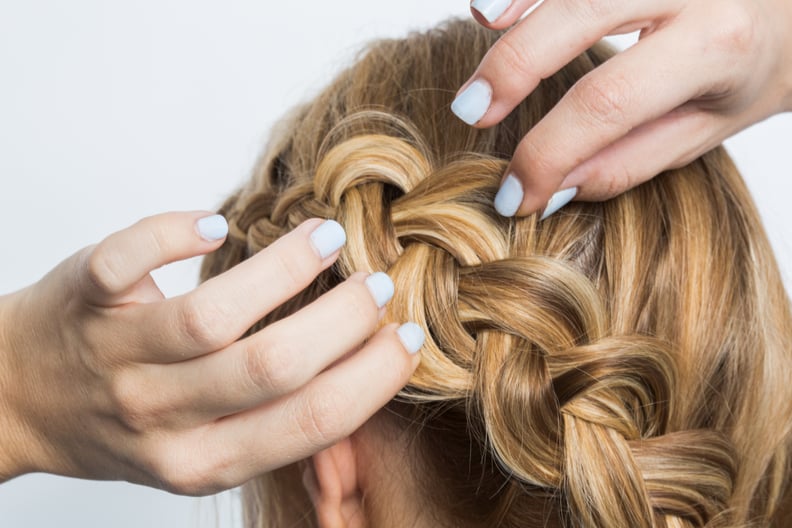 How to Fishtail Braid: Step 7
Gently loosen the Dutch braid by slowly pulling the plait apart, creating a more dynamic look.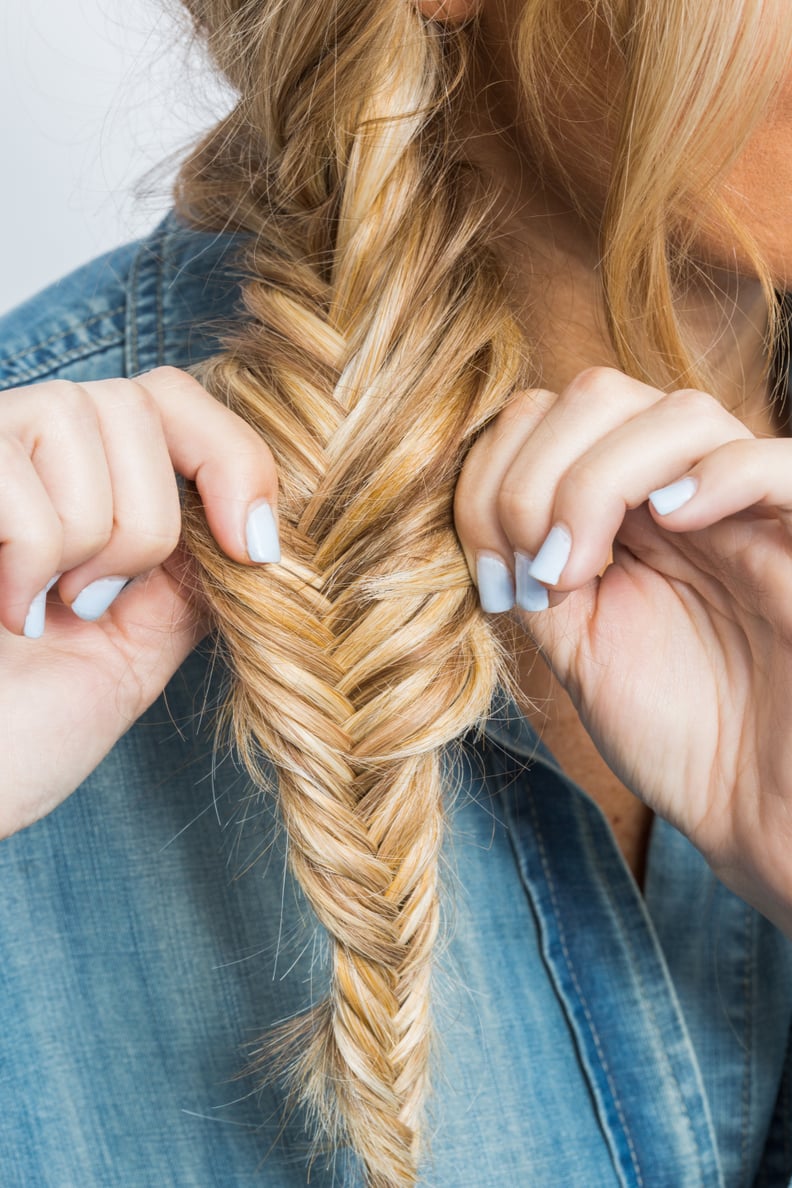 How to Fishtail Braid: Step 8
Do the same to the fishtail braid by pulling the edges apart slightly.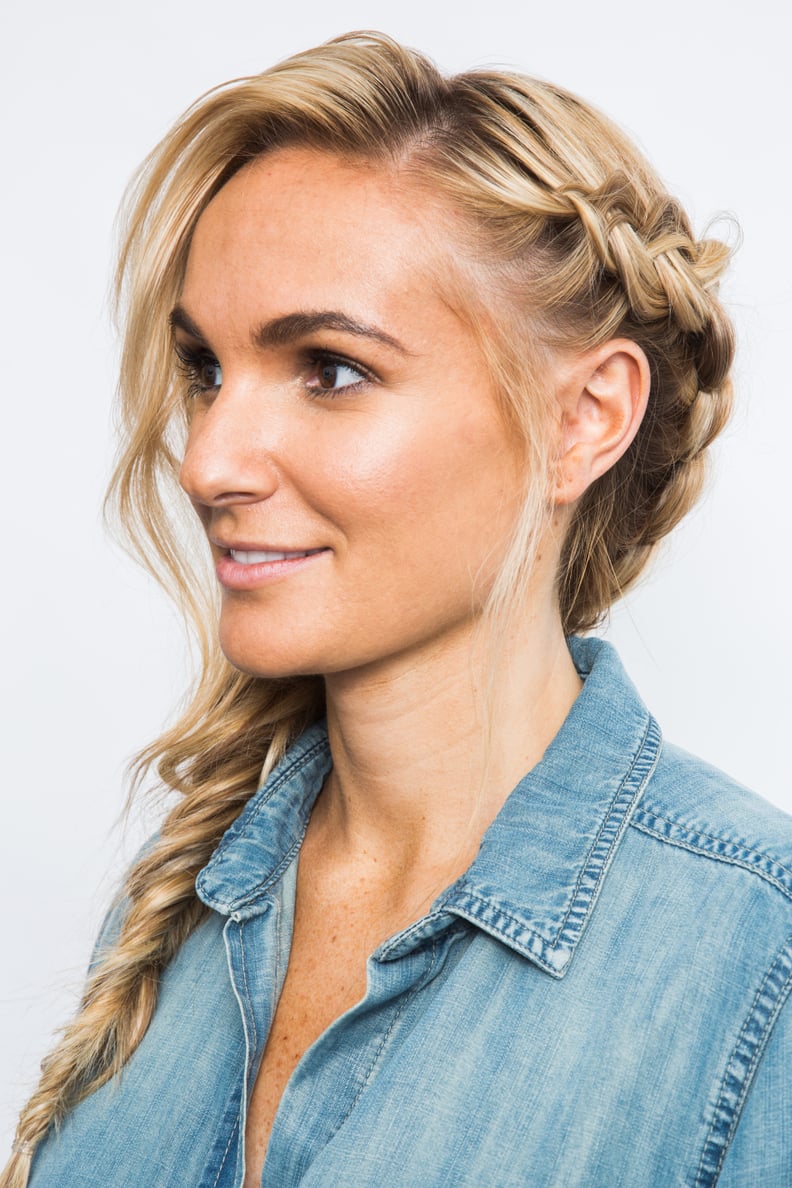 The Finished Look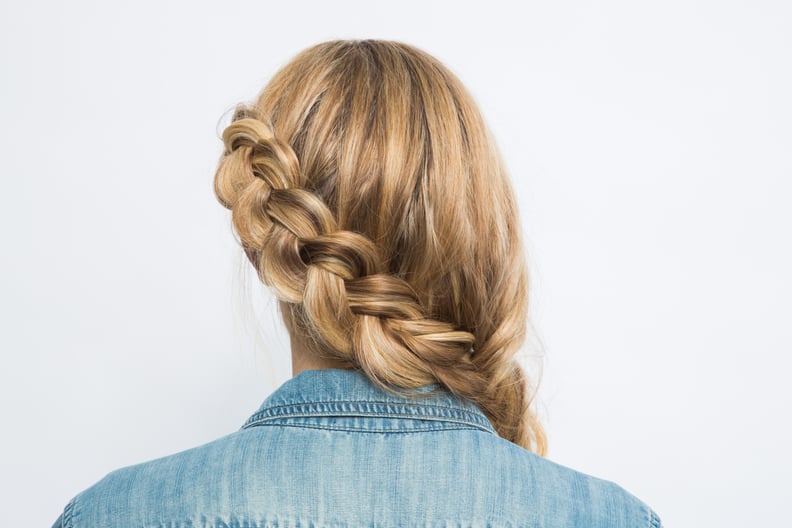 The Finished Look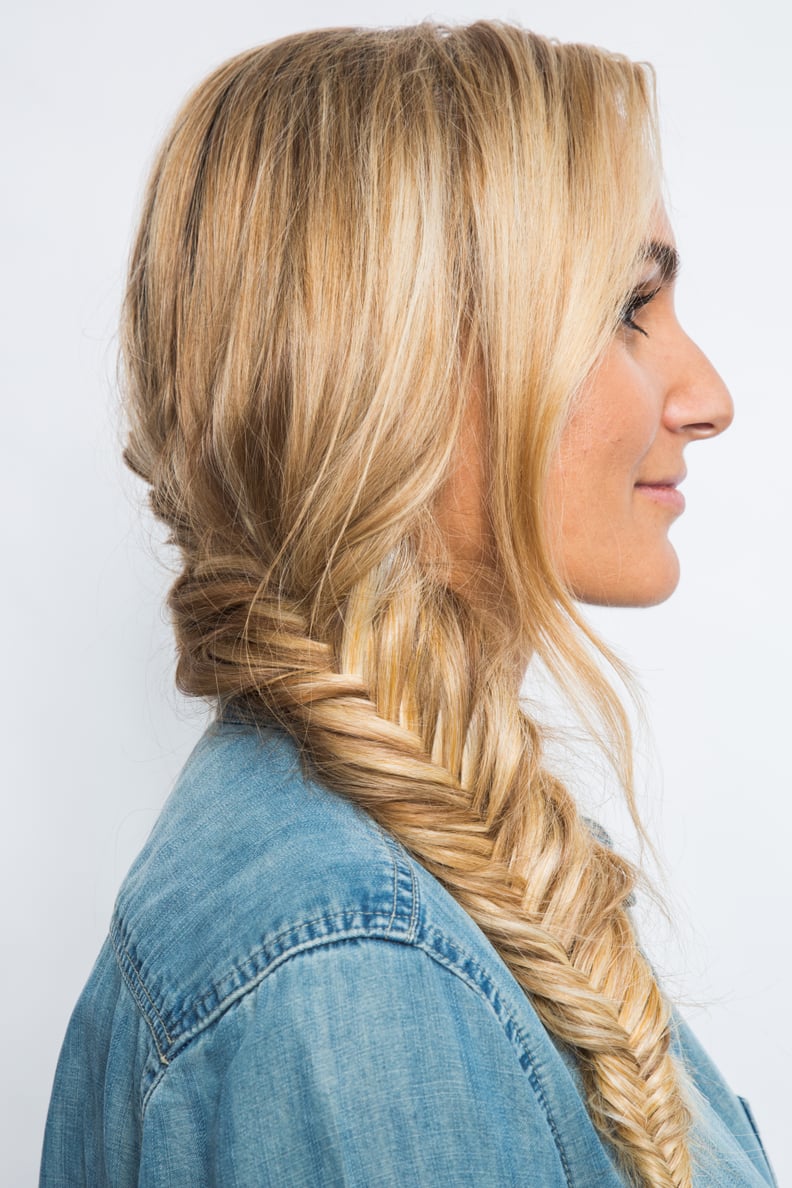 The Finished Look