9 Editor Acne Confessions, Because Zits Happen to All of Us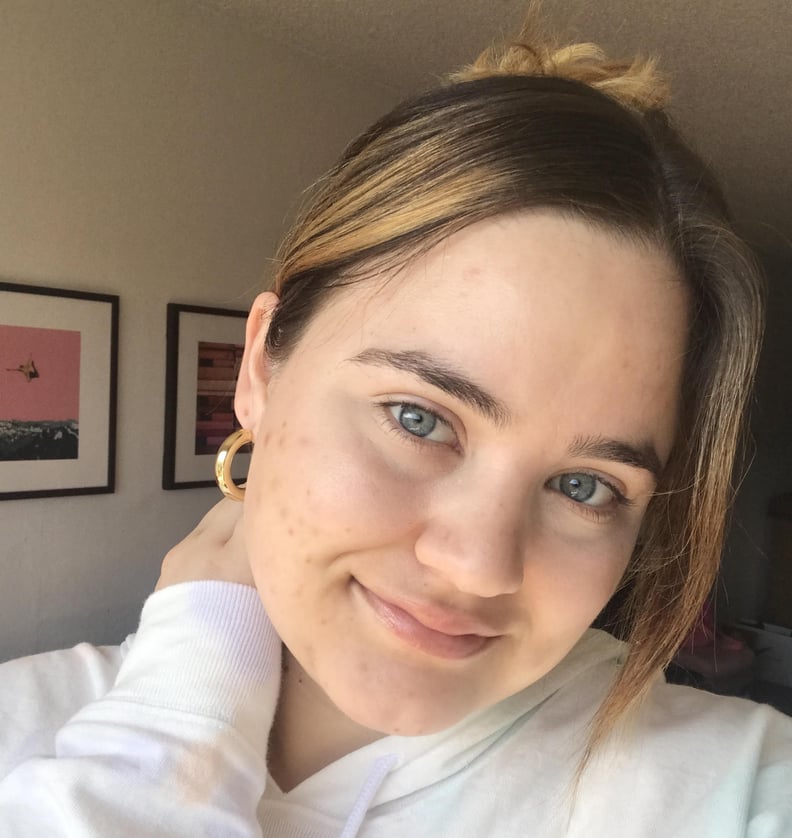 POPSUGAR Photography | Macy Williams
POPSUGAR Photography | Macy Williams
Having acne can make you do some pretty rash things to get rid of it. Think: applying toothpaste to a zit, spending more money than you would like to admit on treatments, attempting very scary at-home extractions, and so on. Frankly, we've all been there — even for those of us whose breakouts are but a distant memory.
As frustrating as it can be, the important thing to remember is that you're not alone in the struggle. Whether you're battling acne for the first or 100th time, or dealing with persistent pimples or the occasional yet very angry flare-up, we're in this together. We all have some sort of "acne confession" that we're holding, deep down inside. That's why we asked POPSUGAR editors to share theirs — from pimple-popping habits to (the most relatable) embarrassing stories — so we can relish in the shared experience.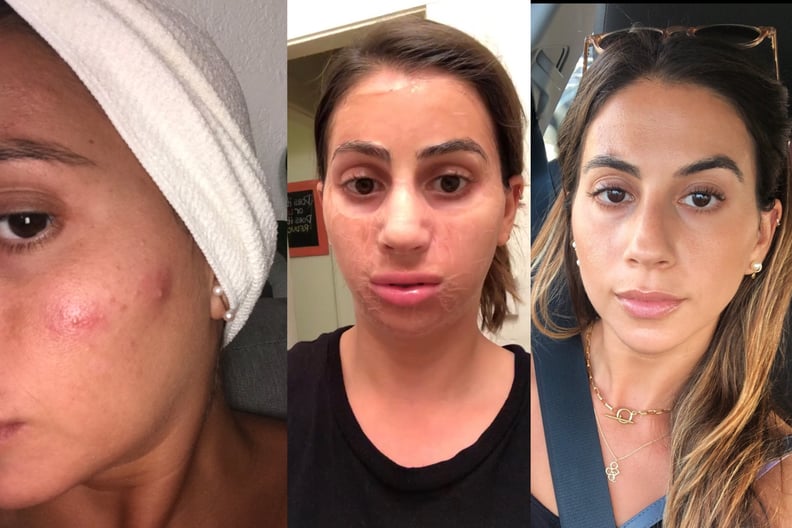 "I started getting really crazy cystic acne in my mid-late 20s that hurt so bad, I would wake up in the middle of the night with my face pulsing when a new deep-rooted frenemy would appear. There were times when I honestly wouldn't leave the house and would just sit home icing my face, then steaming it . . . for hours. Before I realized that you literally cannot pop one of those bad boys, I would order surgical needles to puncture the spot by myself to try to make it go away. When I had access to all of the 'best treatments' out there, my routine would include a double cleanse, using a ton of at-home devices at once (microcurrent, high frequency, ice roller, LED light, etc.), toning and exfoliating with some kind of acid, serums, oil, moisturize, and spot treat. I've spent more money than I'd like to admit on facials, professional chemical peels, miccroneedling, and laser treatments — and more time obsessing over my skin than I'm proud of.
After two years, here's what cleared up my skin: keeping it simple, making sure my skin is constantly moisturized, having a balanced diet, drinking lemon balm tea daily, and sweating once a day. I also found an aesthetician who I trust and see frequently for clean-outs." — Sam Negrin, head of video, POPSUGAR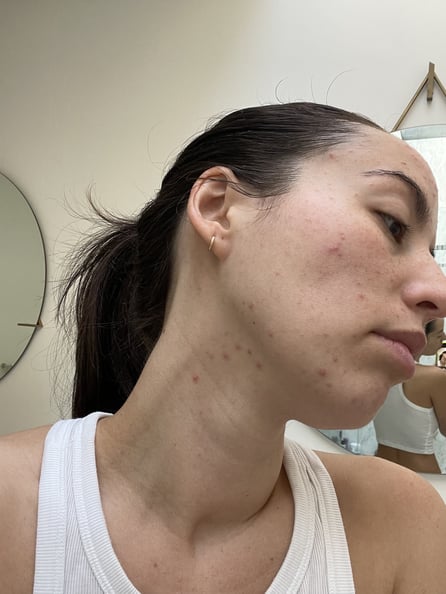 "I went through a pretty intense acne journey in my mid-20s, and I finally found a solution in the form of an oral acne medication as well as topical treatments. However, I recently went through an entirely separate acne journey at the hands of 'steroid acne,' which is caused by using steroids or even topical cortisone. I had been using cortisone on my face to help with skin irritation, and it left me with tons of painful acne all over my forehead, cheeks, and neck. I stopped using the cortisone cream, and a dermatologist prescribed me a topical and oral antibiotic to help. I'm still waiting for it to clear up, but it goes to show: acne can pop up in many different forms, even when you least expect it." — Renee Rodriguez, staff writer and social producer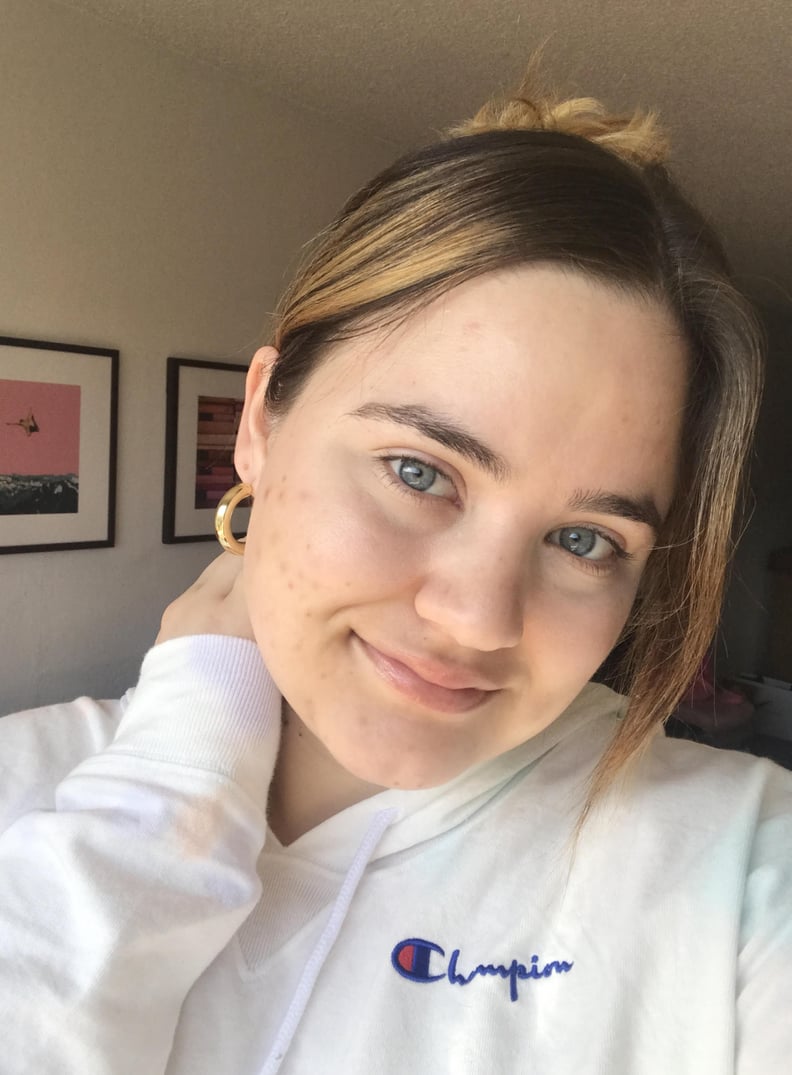 "I know I shouldn't be (especially as an editor who writes about beauty all the time), but I'm a big-timer picker. If I see a zit, I cannot leave it alone — I've got to get that thing popped ASAP. I have a very pale complexion, so I have paid for my crimes with lots of pigmented acne scars on my cheeks. Vitamin C has become my new BFF for trying to fade them." — Macy Williams, commerce director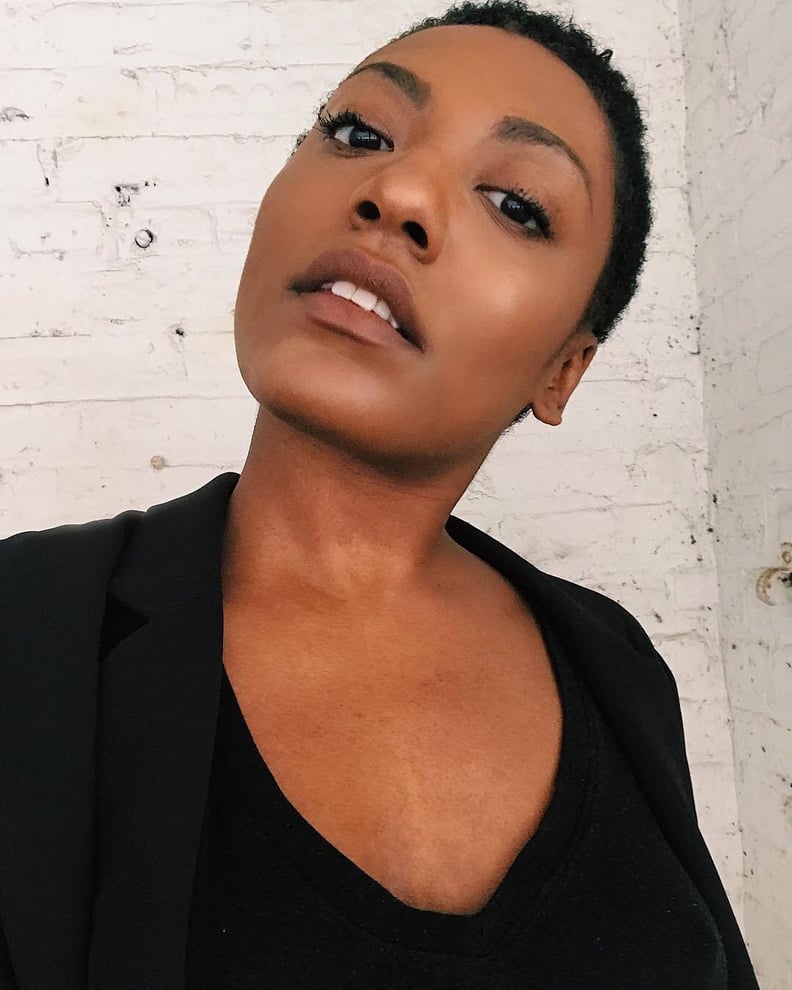 "Since pimples became a frequent guest during my high school career, I learned to let them live out their course and endure through the bullying. Everyone has concerns with their skin so it encouraged me to learn what works best for my skin and to love it completely."
"Growing up, I thought zits were the worst things that could happen to me. I didn't wear a lot of complexion makeup when I was in high school so if one popped up, it was just there. I used to get planet-sized ones twice a year. They were so embarrassing and sat right in the middle of my cheekbone. I still have some dark spots from them. My skin-care routine was fairly basic — wash, tone, and moisturize — but I was only using products around my house and not doing the research for myself. Since pimples became a frequent guest during my high school career, I learned to let them live out their course and endure through the bullying. Everyone has concerns with their skin so it encouraged me to learn what works best for my skin and to love it completely." — Rachael Edwards, former social media producer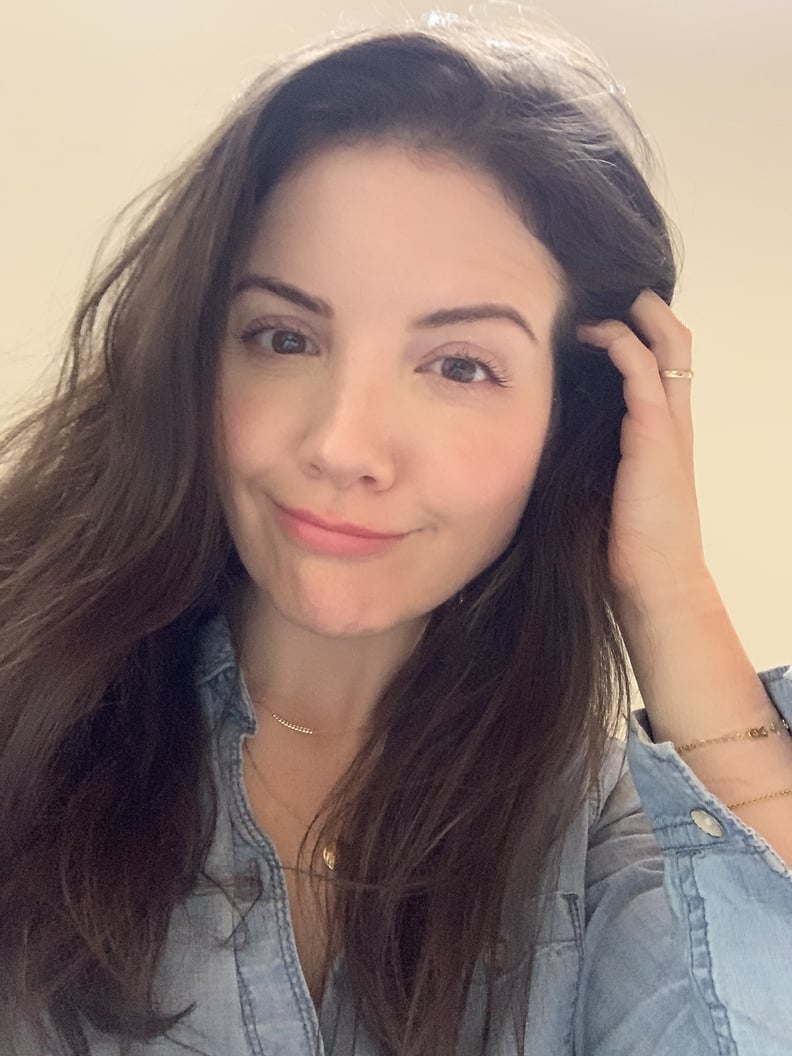 "I'm a reformed picker . . . sort of. After years of aggressive picking in high school and college, I'm now hyperdisciplined about not picking at breakouts on my face. However, when it comes to scalp breakouts, all bets are off. I figure no one can see them anyway, so I revert right back to my old habits." — Dawn Davis, senior editorial director, Vox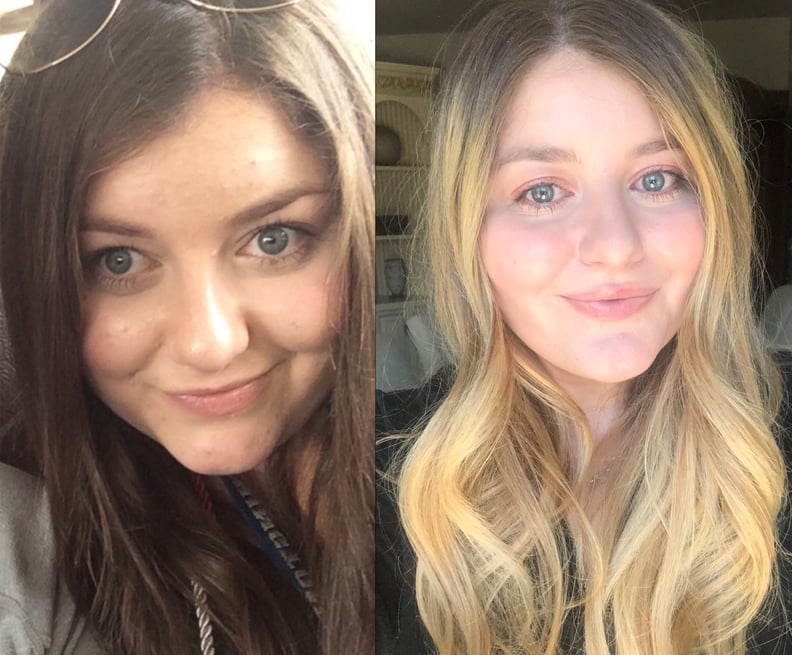 "Up until I was 20 years old, I felt like I could have been the poster child for oily skin and cystic acne. I had painful lumps on my chin and cheeks day in and day out. I would beg my parents to let me get cortisone shots to help with the pain but they rarely obliged. What I felt was worse was the oil that uncontrollably poured out of my pores. My skin was slick, makeup wouldn't grip to the surface — regardless of the products I used — and the bridge of my nose was literally a waterslide of oil. I saw countless dermatologists, was on antibiotics for almost four years, and tried every oil-controlling and acne-fighting product under the sun. At one point, though, I was tired of taking oral antibiotics and decided to just give my skin a break. It was a risky experiment, but it paid off. I ended up throwing out my entire skin-care routine and starting from scratch. My skin responded phenomenally. My excess oil calmed down and my acne (with the help of some prescription topicals) slowly but surely started to fade. Granted, I'll still get a pimple or a cyst here and there, but my acne has come a long, long way." — Samantha Holender, former assistant editor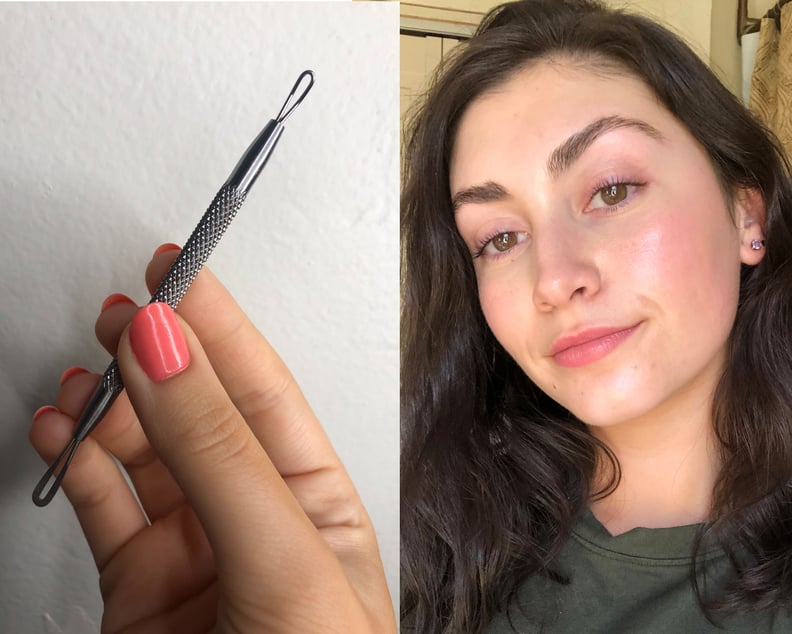 "I used to pick at my face with reckless abandon — especially when it came to blackheads. In high school and college, I was convinced that anyone who said popping a pimple would only make it worst was just not good at it. (I can't believe I'm saying that now.) I had this trusty little tool that I had gotten from Amazon — one that only professionals should be yielding — to help me get the job done. I would sit in front of my magnified mirror for 30 minutes attempting to remove blackheads from my T-zone area and causing far more damage than good. By the time I was finished, my face would be covered in red marks. I shudder now thinking about it. Since then, I've learned my lesson and am good at not ever touching my skin, but I have to admit, I still have the tool buried somewhere in my beauty cabinet — I can't bring myself to throw it away." — Jessica Harrington, beauty editor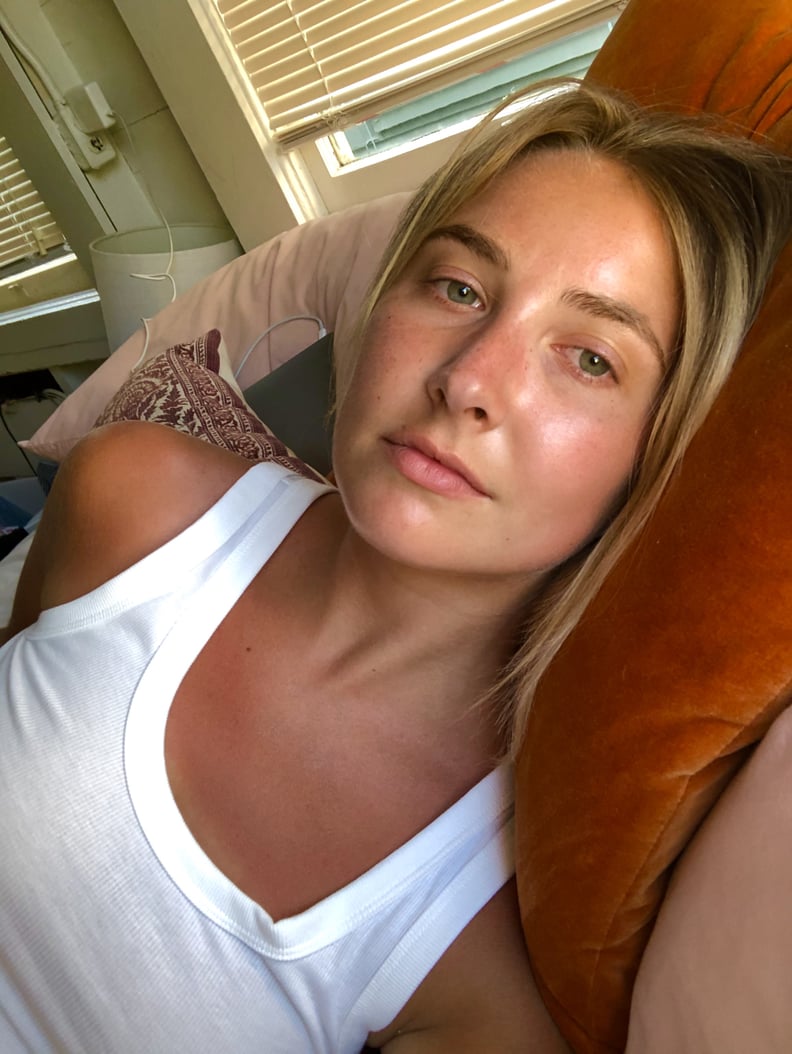 "In high school, I had pretty bad acne, so I started taking a pill to help with it all. It did help, which was great, but it made the skin on my face super sensitive to the sun. This was all good, I'd just wear a high SPF sunscreen, but my face didn't soak up a drop of color. By the end of the summer, my body would be so tan and my face would be ghostly white — it was the worst. I stopped taking the medication and the problem continued for three years after that. Three. I thought I'd never go back to normal, but luckily birth control ended up solving the problem. I can happily say my face gets color now, but wow, those years were tough." — Haley Lyndes, assistant commerce editor