10 of Our Editors' Hands-Down Favorite Bath and Body Works Products
Every editorial product is independently selected by our editors. If you buy something through our links, we may earn commission.
Walking into Bath & Body Works is truly a magical experience. Everyone is smiling, it smells of a mix of baked goods and fresh flowers, and pretty packaging surrounds you with bright, cheerful colors. It's no wonder we can't leave without at least two new candles, some hand soap, and the newest body lotion fragrance in toe (how it keeps coming up with all of these new scents, we'll never know).
Even our beauty editors — who have the privilege of trying a ton of new beauty products every month — have an undeniable soft spot for Bath & Body Works. Whether it be a refreshing face mist, best-selling luxurious body lotion, or seasonal candle, we all have our favorite products that we like to keep on hand (and regularly stock up on during one of its sales).
Find out what a few of our editors favorite Bath & Body Works products are, ahead.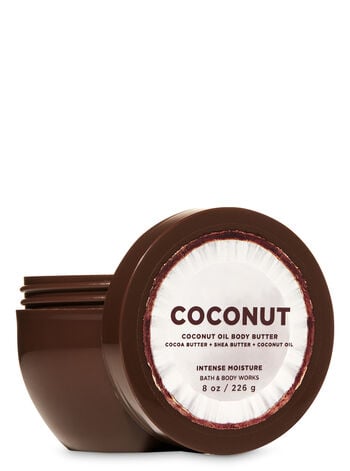 Bath & Body Works Coconut Body Butter
"I have never liked coconut. In fact, I tend to have really terrible reactions to it when I use a coconut-based oil, but the Bath & Body Works Coconut Body Butter ($19) is perhaps the only exception out there. Even if it did break me out in a rash, I'm not sure I would ever give it up: it's that good. If you're prepared to be a convert, too, I recommend keeping it in your bathroom (don't worry, it doesn't melt from the heat). Lathering it onto damp skin post-shower is possibly the most luxe feeling one can have — even in a teeny tiny bathroom in a four-floor walkup. Trust me, you'll love it." — Samantha Sasso, associate native beauty editor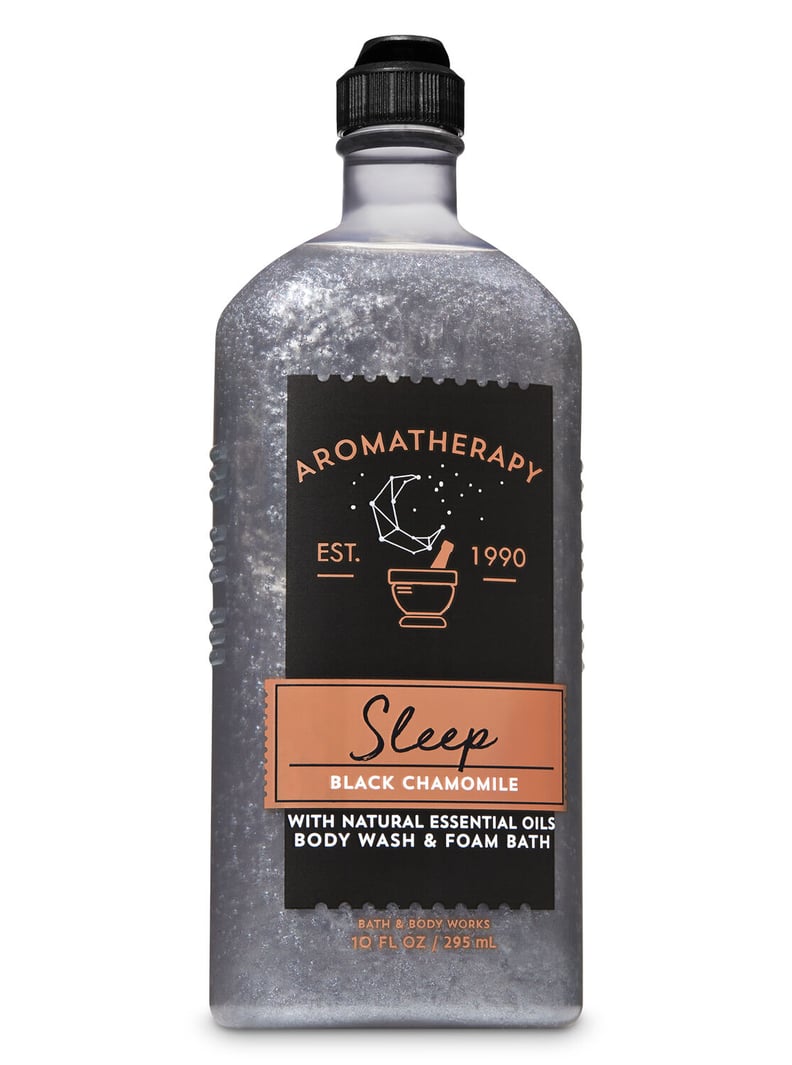 Bath & Body Works Aromatherapy Black Chamomile Body Wash & Foam Bath
"My nightly routine is a little like a toddler's: I need my Sleepytime Tea to help me unwind before bed . . . and if I don't get it, I make a bit of a fuss. Chamomile just has a way of easing my mind like a lot of other things can't, but that's also why I'm a fan of the Bath & Body Works Aromatherapy Black Chamomile Body Wash & Foam Bath ($14). It contains the ingredient in essential oils form, plus a hit of zingy bergamot, for the best pre-bedtime ritual the grown-up in me get can certainly get behind." — Kelsey Castañon, senior beauty editor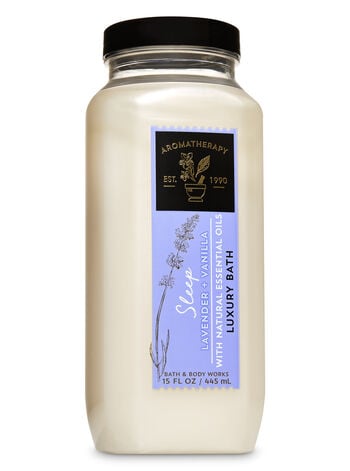 Bath & Body Works Aromatherapy Lavender Vanilla Bubble Bath
"I can't even begin to explain how excited I was when I recently moved and gained a bathtub in the process. Now, my new weekly self-care ritual involves blocking out the world and relaxing into a tub filled with the Bath & Body Works Aromatherapy Lavender Vanilla Bubble Bath ($17). Make no mistake about it: this is not your average, childhood bubble bath product. No, it's a luxurious, at-home spa treatment that leaves skin feeling soft and the mind pampered." — Jessica Harrington, associate beauty editor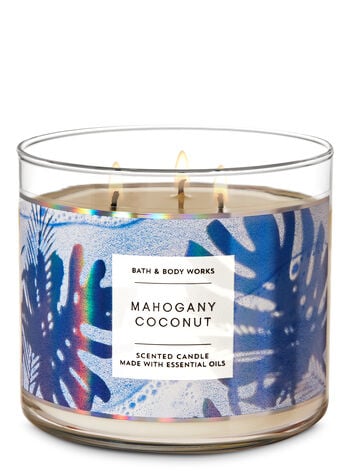 Bath & Body Works Mahogany Coconut 3-Wick Candle
"There's nothing I find more relaxing and enjoyable than lighting a candle in my clean apartment after a long day. I love the three-wick scented candles at Bath and Body Works because they last a long time and fill the room very quickly. Currently the scent Bath & Body Works Mahogany Coconut 3-Wick Candle ($25) is on my coffee table. I love it for its mix between a woodsy and sweet scent." — Genesis Rivas, assistant beauty editor Makeup.com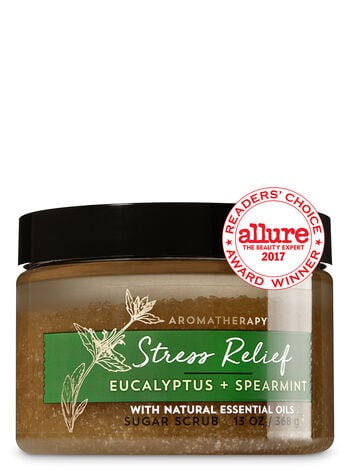 Bath & Body Works Aromatherapy Eucalyptus Spearmint Sugar Scrub
"In times of stress, the Bath & Body Works Aromatherapy Eucalyptus Spearmint Sugar Scrub ($17) is a godsend. Not only does it smooth your skin and make you smell like you stepped straight out of a spa (when really, you just took a shower), but it also has eucalyptus essential oils that calm the mind. In other words: stock up." — KC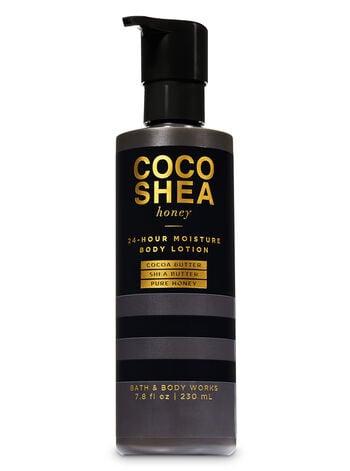 Bath & Body Works CocoShea Honey 24-Hour Moisture Body Lotion
"I used to hate the act of slathering on body lotion after a shower — I felt most formulas left me feeling greasy. It wasn't until a couple years ago that I committed to the process and started prioritizing moisturizing more than just my face. Still, I can't stand it when a body lotion leaves behind any tacky residue. That's probably why I love the Bath & Body Works CocoShea Honey 24-Hour Moisture Body Lotion ($15) so much. You feel it on your skin, but in a totally good, wrapped-in-hydration, kind of way. It doesn't take long to absorb fully and leaves behind the softest feeling. And don't even get my started on how good it smells." — JH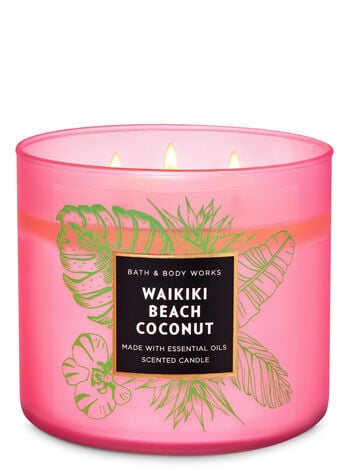 Bath & Body Works Waikiki Beach Coconut 3-Wick Candle
"If I could smell like a coconut plucked straight from the Philippines 365 days of the year, I would, but because people tend to turn up their noses (metaphorically and probably literally) anytime someone wears it outside of Summer, I limit the scent to candles year-round. A recent favorite: the Bath & Body Works Waikiki Beach Coconut 3-Wick Candle ($25), which smells just like the tropical vacation the entire world deserves right now." — KC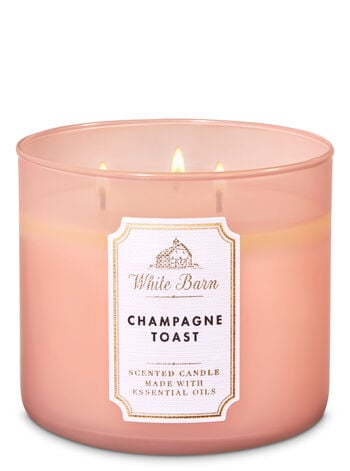 Bath & Body Works White Barn Champagne Toast 3-Wick Candle
"Who doesn't wish they could end every day with a champagne toast? I know I do. But for those times when it just isn't in the cards, the Bath & Body Works White Barn Champagne Toast 3-Wick Candle ($25) does the trick nicely. It smells like a mix of sparkling Champagne, berries, and tangerine for a light and sweet fragrance. It's one of those candles you can burn continuously and never get tired of." — JH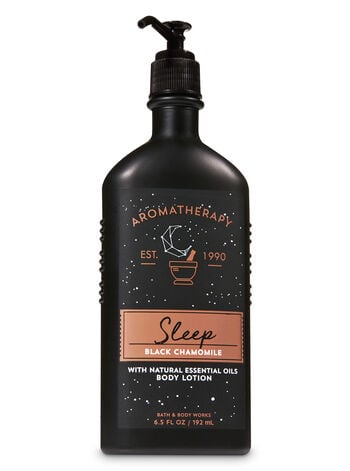 Bath & Body Works Aromatherapy Black Chamomile Body Lotion
"In an effort to always stay calm and relaxed, I practice a lot of self-care. The Bath & Body Works Aromatherapy Black Chamomile Body Lotion ($14) has been a game changer thanks to its soothing scent and moisturizing formula. Formulated with chamomile oil to calm the mind, bergamot oil to create a sense of well being, and moisturizing shea butter, applying this lotion instantly makes my mind feel at ease and my body feel silky, soft." — GR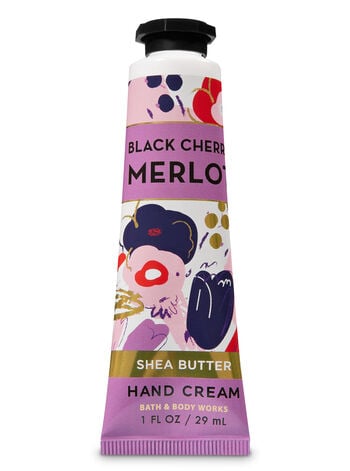 Bath & Body Works Black Cherry Merlot Hand Cream
"The first thing that attracted me to the Bath & Body Works Black Cherry Merlot Hand Cream ($5) was the scent. It has a rich, fruity fragrance that smells of black cherries, raspberry and merlot. Whenever I use it, at least two people in the nearby area ask me what that amazing smell is — true story. It also does wonders at keeping my hands moisturized with a formula of shea butter and vitamin E." — JH