POPSUGAR
/ paid content for /
e.l.f. Cosmetics
e.l.f. Cosmetics Baked Highlighter Review
This $4 Powder Highlighter Gives Me the Dreamiest Glow — Here's How I Use It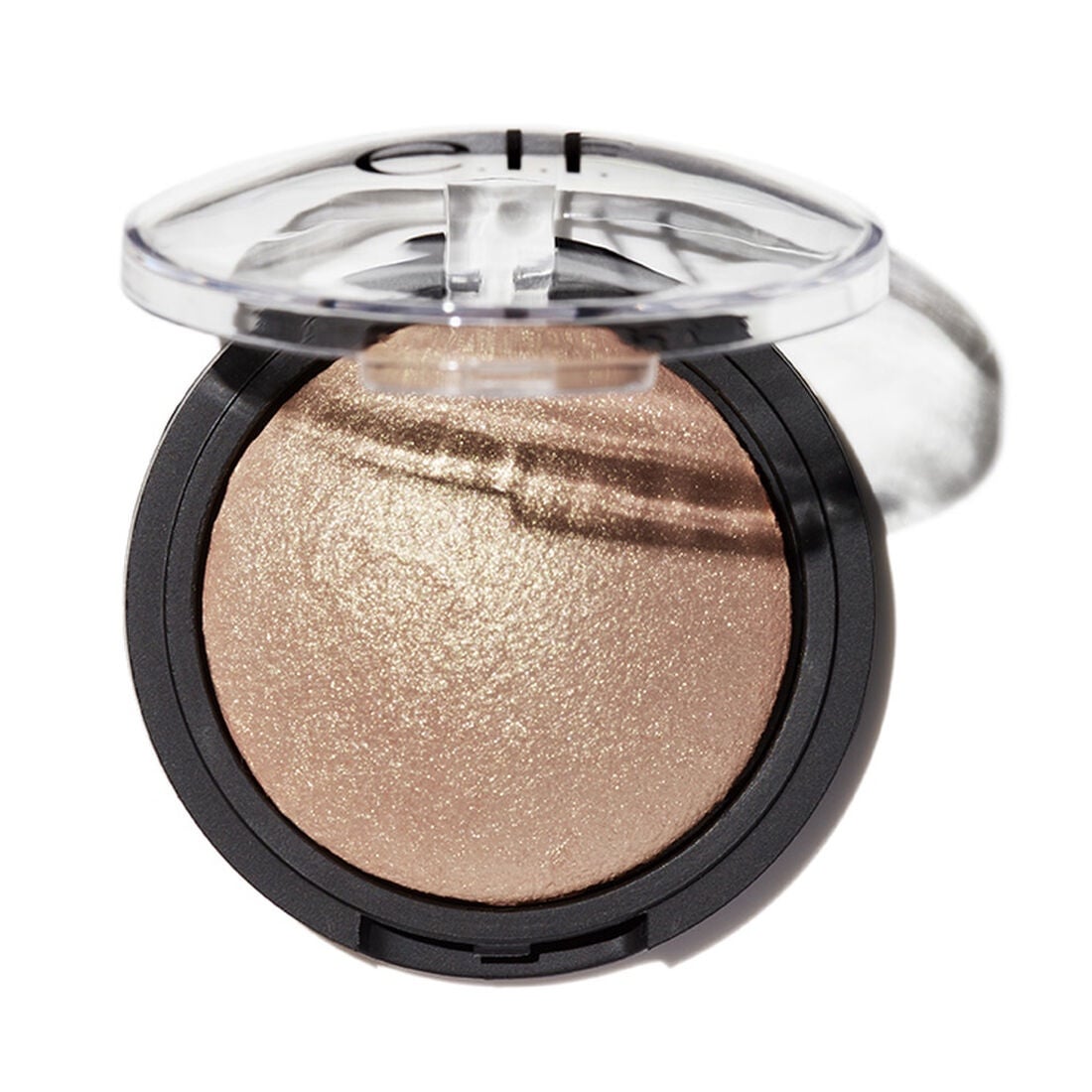 For the past few weeks, I've been using nearly every workday as an opportunity to test-run different glow-boosting highlighters for my wedding rehearsal dinner look. I'm no makeup artist (and I'm not hiring one for the occasion), so it felt like this approach was the easiest way to try out products and work out any kinks in my rusty technique at the same time.
I broke out all my past favorite (and quite pricey) cream-based highlighters, but was shocked that a $4 powder formula — the e.l.f. Cosmetics Baked Highlighter ($4) — ultimately came out on top in helping me achieve naturally radiant-looking skin.
The e.l.f. Cosmetics Baked Highlighter is one of those products that looks so pretty in its compact that you almost don't want to use it — but, hey, you push through. The product comes in three different color options that all deliver a sheer wash of slightly tinted shimmer, which is what initially convinced me to try it out. Don't get me wrong, I love a pink, purple, and blue holographic look, but for my wedding rehearsal dinner, I want a no-makeup makeup vibe. I ended up purchasing the Baked Highlighter in Blush Gems, which has more of a pale peachy pigment.
After removing the top protective layer of the highlighter by brushing my fingers along the top of the product, I reached for a dry highlighting brush and brushed it back and forth a few times over the formula.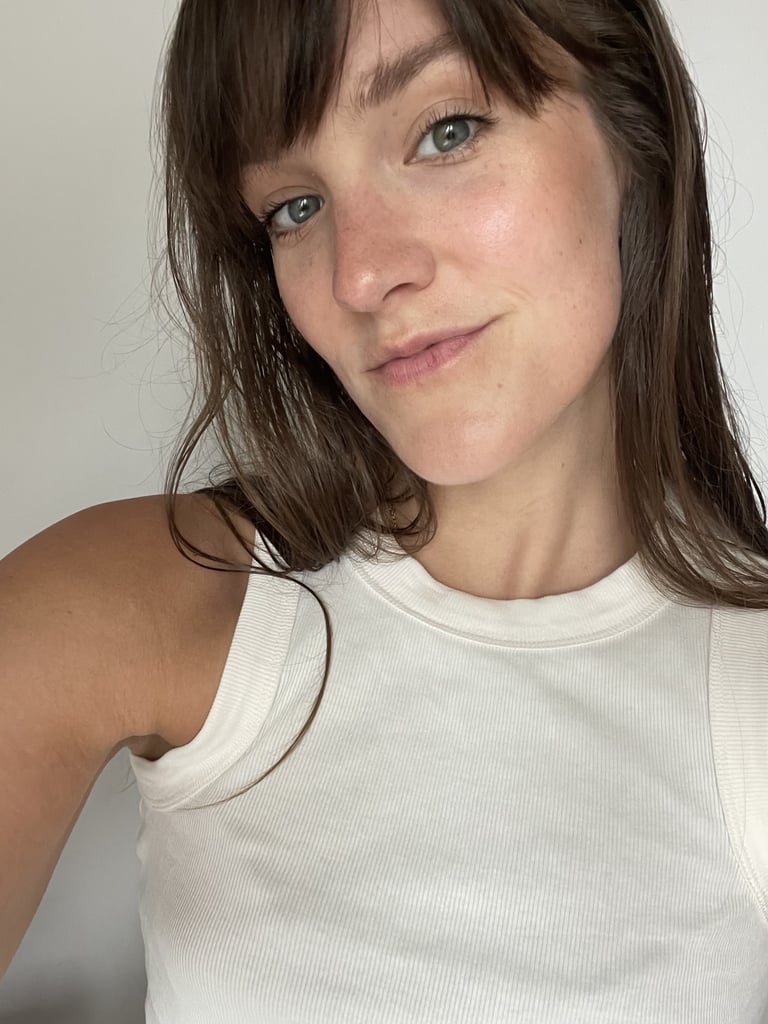 Then, I lightly brushed it along my cheekbones and down the bridge of my nose. I'm always hesitant to use powder-based products, but the finely-milled formula didn't travel around my face, cake up, or settle into any lines or pores. I also was pleased to find that the shimmer particles were small and subtle to deliver a natural-looking, sun-kissed glow. In fact, the formula itself is infused with skincare ingredients like jojoba oil and vitamin E to help improve your skin's health as you wear it.
While I went for a sheer look using a dry brush, the product can also be applied using a wet brush to intensify the pigment and the shimmery effect. I've tried the formula out a few times since, but if I'm being honest, I knew it made the cosmetics bag cut after the first swipe.
Image Source: e.l.f. Cosmetics