POPSUGAR
/ paid content for /
e.l.f. Cosmetics
e.l.f. Cosmetics Products to Wear to Super Bowl Party
3 Editors on Their Go-To Super Bowl Party Makeup Looks — Yes, It's a Thing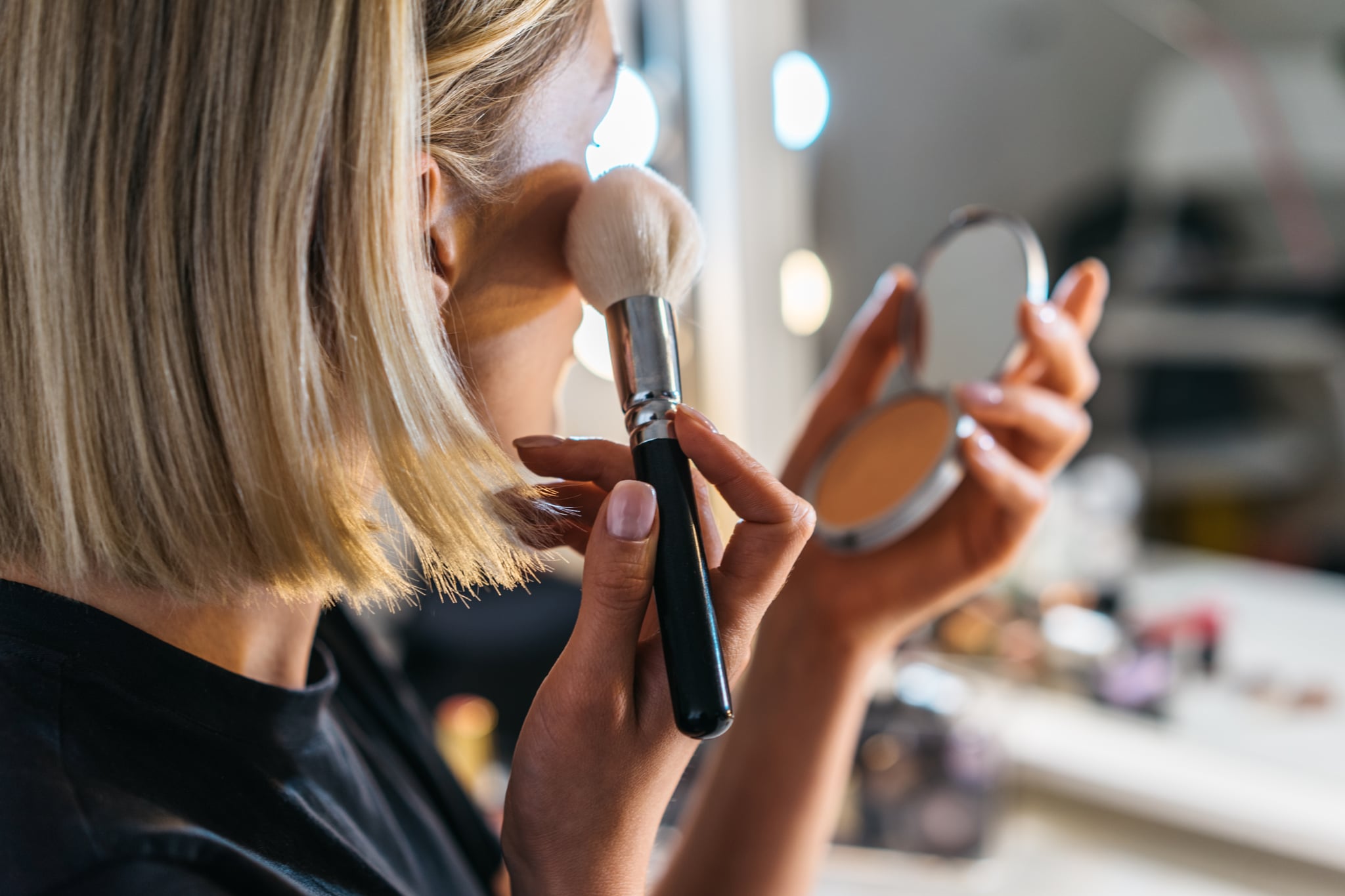 If you're going to a Super Bowl party and you're passionately rooting for either of the teams playing, there's a chance you're planning on wearing some sort of fan gear (like a tee, hat, or jersey) or team colors. But what's less widely discussed than the apparel to wear to the annual shindig are Super Bowl party makeup looks.
Now, that can be literally anything you want it to be (there's no guidelines here), but it's certainly a thing. Makeup can present another creative opportunity to show team pride. Think a royal-blue graphic cat eye, glittery gold highlighter, or a vibrant orange lip. The options really are endless.
When choosing what makeup to wear, some may also consider performance — like what lip product will last through a plate filled with delicious Super Bowl party snacks (buffalo chicken wings and spinach-artichoke dip FTW!) without needing major touch-ups. In the event of a hilarious or touching Super Bowl commercial, a waterproof mascara may be in order, too.
Ahead, three editors reveal their personal strategies for putting together a winning Super Bowl party makeup look.
Amanda Elser Murray, Branded Content Director
"I have two rules when it comes to game-day makeup: no matte lips and no-budge makeup. If I'm rolling into a Super Bowl party, I expect there to be wings, dip, and, God willing, a stromboli or two for me to consume. That's why a bold matte lip would be disastrous with all that greasy food. Instead, I opt for super-soft, exfoliated lips with maybe a touch of gloss. Then, to balance out the basic lips, I opt for something bolder and long lasting on my eyes."
Samantha Sasso, Beauty Editor, Branded Content
"My Super Bowl plans are usually low-key — I go to my friend's parents' house in Brooklyn, eat sandwiches, and comment on the halftime show. But just because my plans are usually casual doesn't mean my makeup needs to be. Lately, I've been gravitating toward a '90s-inspired powder-blue shadow look, but I always find it so hard to hunt down the perfect shade of baby blue. I usually have to cocktail my own color, which takes a lot more time than I'd like it to, so the e.l.f. Cosmetics Cookies n' Dreams Eyeshadow Palette ($9) makes my vision a whole lot easier to execute. Topped off with a few sequins — because why not? — and I'm ready to root for whichever team has the best uniform."
Victoria Moorhouse, POPSUGAR Contributor
"The last thing I want to do when I get home from a Super Bowl party is take off a full face of makeup. So to reduce the chances of me going to sleep without washing my face, I usually opt for a low-key, natural look. I also tend to leave lipstick out of the equation to prevent smears and smudges from snacks and choose a balm or a gloss, similar to the e.l.f. Cosmetics Cookies N' Dreams Lip Gloss ($4). The rest of my look typically consists of concealer, cream blush, and mascara. On those rare occasions when I do want to wear a more involved look, I always prep my skin with a primer. I'm currently intrigued by the e.l.f. Cosmetics Cookies N' Dreams Just the Cream Putty Primer ($9) because it literally smells like the dessert!"
Image Source: e.l.f. Cosmetics