This e.​l.​f.​ Cosmetics Makeup Collection Was Created Entirely by Beauty Influencers, So You Already Know It's Good
Paid Content For
e.l.f. Cosmetics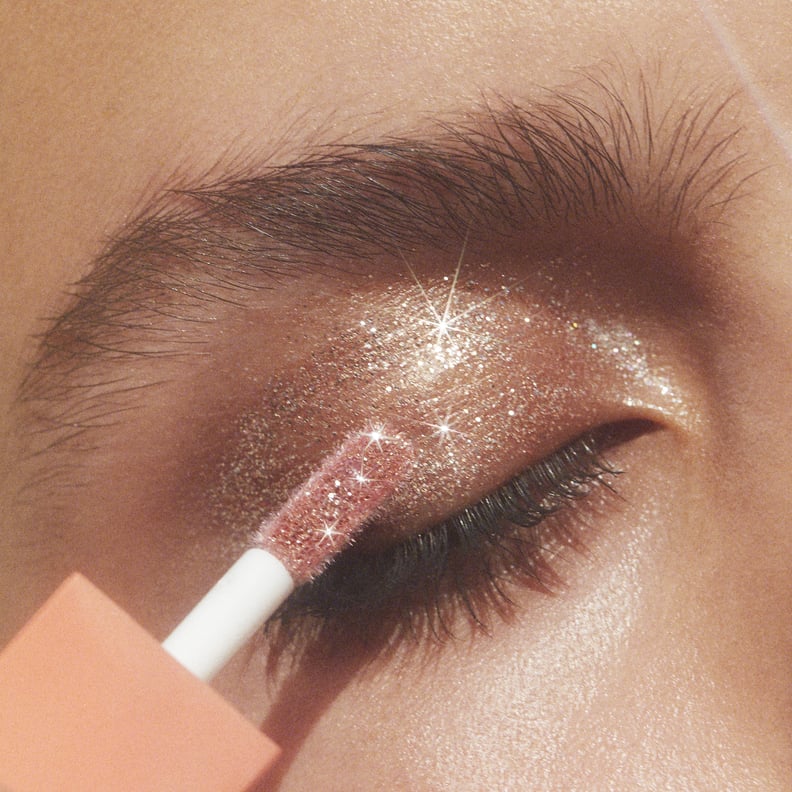 e.l.f. Cosmetics
e.l.f. Cosmetics
As POPSUGAR editors, we independently select and write about stuff we love and think you'll like too. If you buy a product we have recommended, we may receive affiliate commission, which in turn supports our work.
Imagine that all your favorite beauty influencers joined forces to create a beauty capsule collection of your dreams. Now, quit imagining because e.l.f. Cosmetics actually made it happen.
It all started in fall 2019 with the fourth annual Beautyscape contest. Each year, e.l.f. Cosmetics holds a competition in which up-and-coming influencers and content creators compete for the chance to connect, learn, and collaborate directly with the brand. Out of the 25 influencers in attendance last year, five walked away with the career-making opportunity to help create the summer 2020 collection. And that's how Retro Paradise was born.
Winners Alissa Holmes, Diana Curmei, Elicia Aragon, Jessa Green, and Valeria Loren all collaborated together to bring Retro Paradise to life. Inspired by the tropical Bahamian backdrop of the weekend-long competition itself, the collaborators wanted the limited-edition capsule to reflect the lively culture, vibrant colors, and sun-soaked lifestyle they experienced during their stay. "You want to look at the collection and feel like you're on a vacation," Alissa said. "I knew that we could work together and we could actually create something that just screams vacation, juiciness, beautiful glowy skin," Diana added.
With makeup products infused with the essence of the tropics for your eyes, lips, face, and body, the dreamy collection is here and available to shop now. All we can say is: with products this good, we can't wait to see what Beautyscape 2020 has in store for us!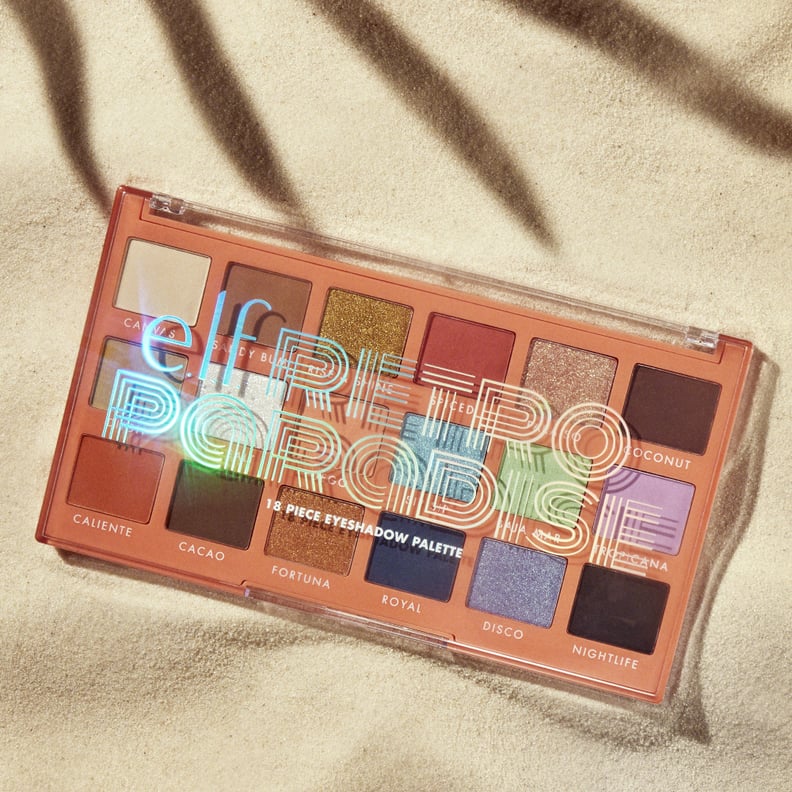 e.l.f. Cosmetics Retro Paradise 18 Piece Eyeshadow Palette
With 18 juicy shades, including bold and neutral options, it's clear this versatile eyeshadow palette ($14) is the star of the capsule. The metallics are high-shine, the mattes ultrapigmented, and together, they can create vibrant, tropical-inspired looks for makeup maximalists and minimalists alike.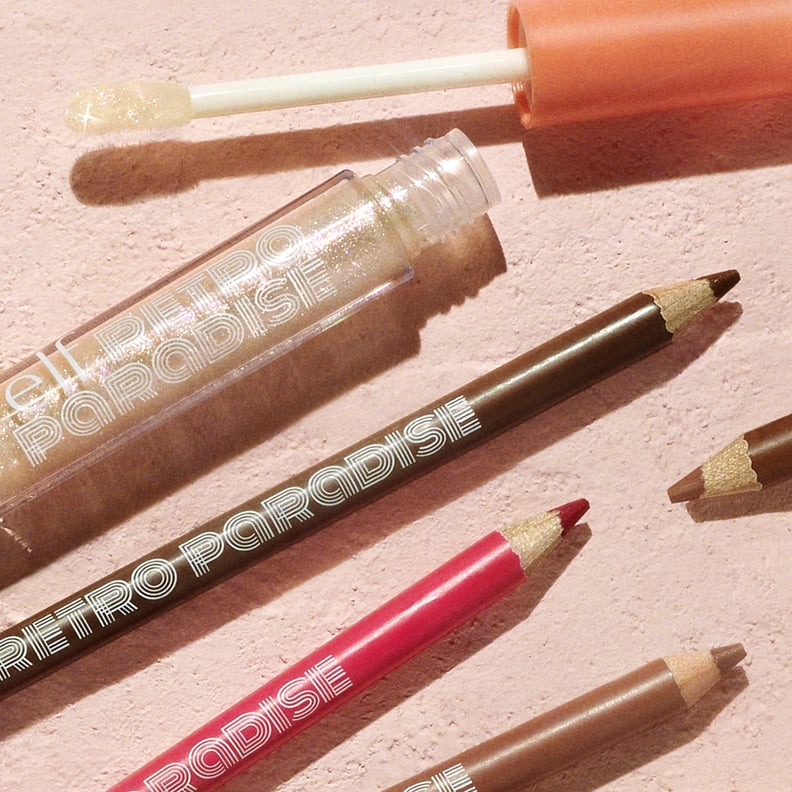 e.l.f. Cosmetics Retro Paradise Line & Shine Lip Kit
With four creamy liners (three nudes and one fuchsia) and a high-shine clear gloss, this lip kit ($10) will help you define, sculpt, and fill your lips. "This one is quite universal, with gorgeous nude shades," Diana noted.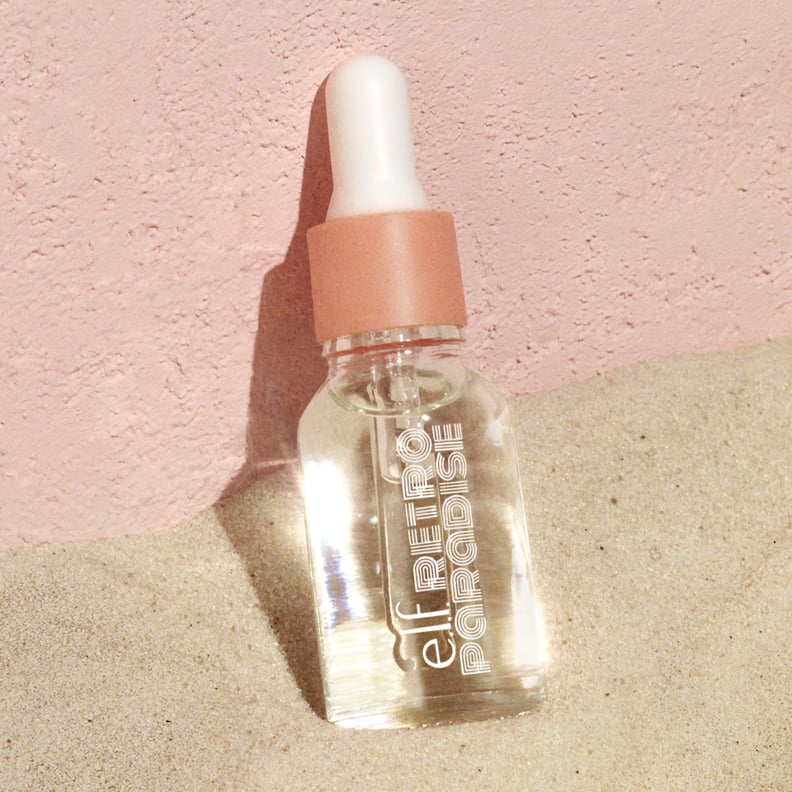 e.l.f. Cosmetics Retro Paradise Primer Glow Oil
If your favorite hydrating face oil, makeup primer, and liquid luminizer had a baby, it would be this primer glow oil ($10). Apply the lightweight oil all over for a glowing sheen you can leave as is or use to prep your skin for makeup.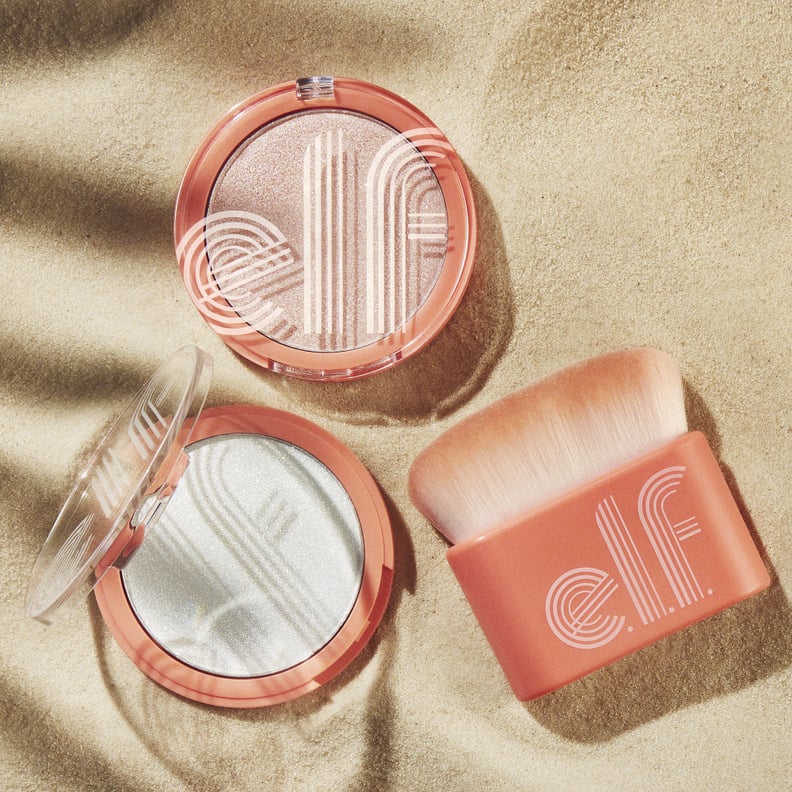 e.l.f. Cosmetics Retro Paradise Multi-Dimensional Face & Body Shimmer
Now you can easily re-create your face glow on your body thanks to the pressed face and body shimmer ($10) balm. It comes in two shades, and both are packed with multidimensional sparkle, so you get that reflective, wet-looking effect from head to toe. Use it in conjunction with the body brush ($10)!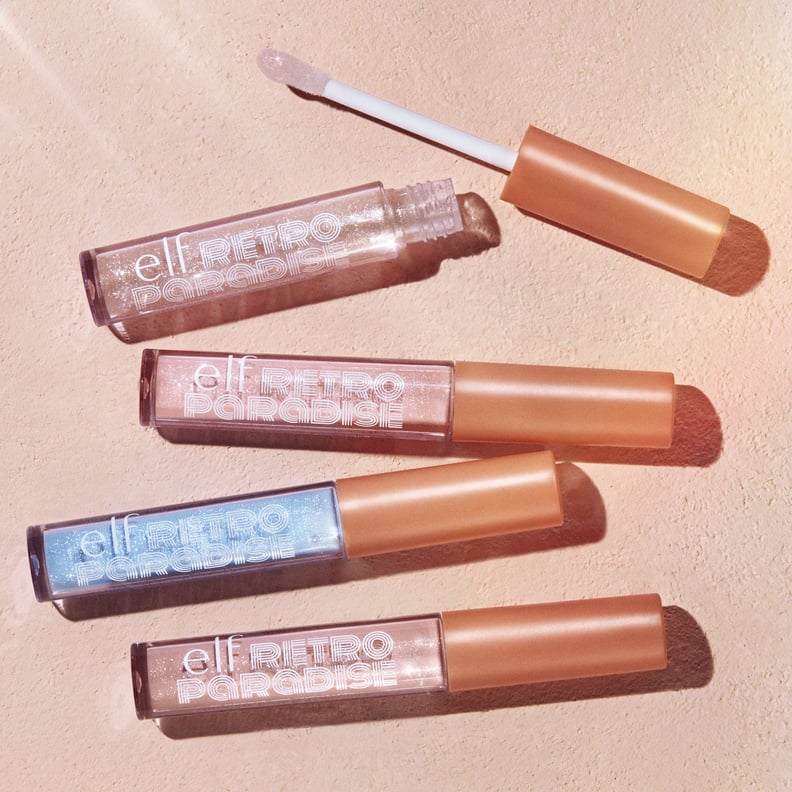 e.l.f. Cosmetics Retro Paradise Dream On Lip Gloss
This creamy lip gloss ($5) comes in four tropical-inspired sheer shades that leave behind glistening lips with the prettiest iridescent shimmer (and a delicious scent).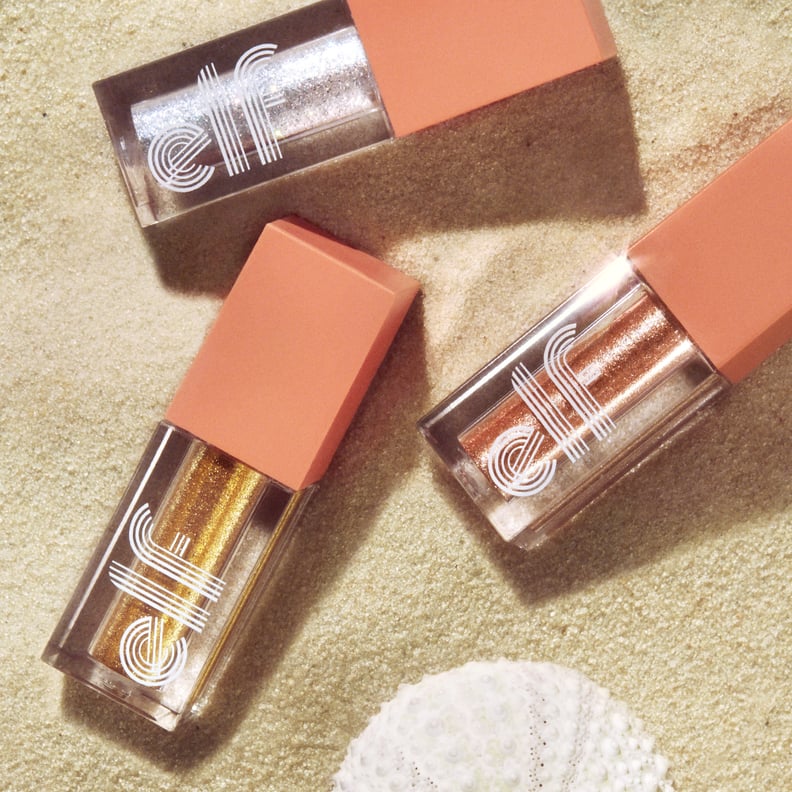 e.l.f. Cosmetics Retro Paradise Liquid Glitter Eyeshadow
The liquid glitter eyeshadow ($5), which comes in three shades, combines the bestselling e.l.f. Cosmetics gel formula you know and love with the irresistible Retro Paradise packaging. It's blendable, quick-drying, and long-lasting with brilliant shine.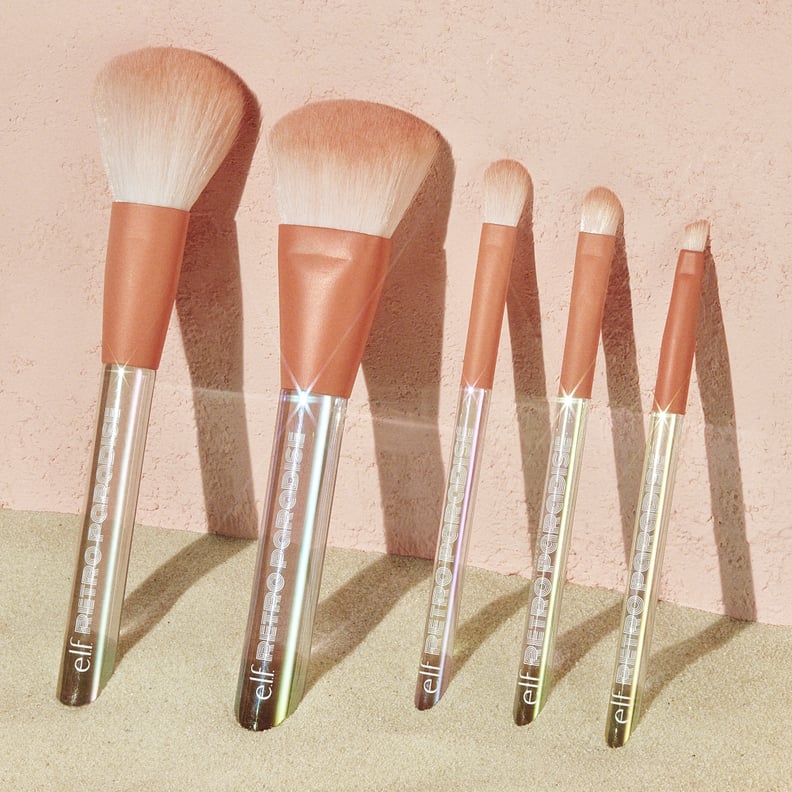 e.l.f. Cosmetics Retro Paradise 5 Piece Brush Set
Any beauty enthusiast knows a makeup look is only as strong as the tools used to create it, so it's no wonder that the Retro Paradise capsule would include must-have brushes. This brush set ($20) includes three essential eye-shadow brushes and two face brushes, all with iridescent handles and soft vegan bristles, to help you blend, sculpt, highlight, and set.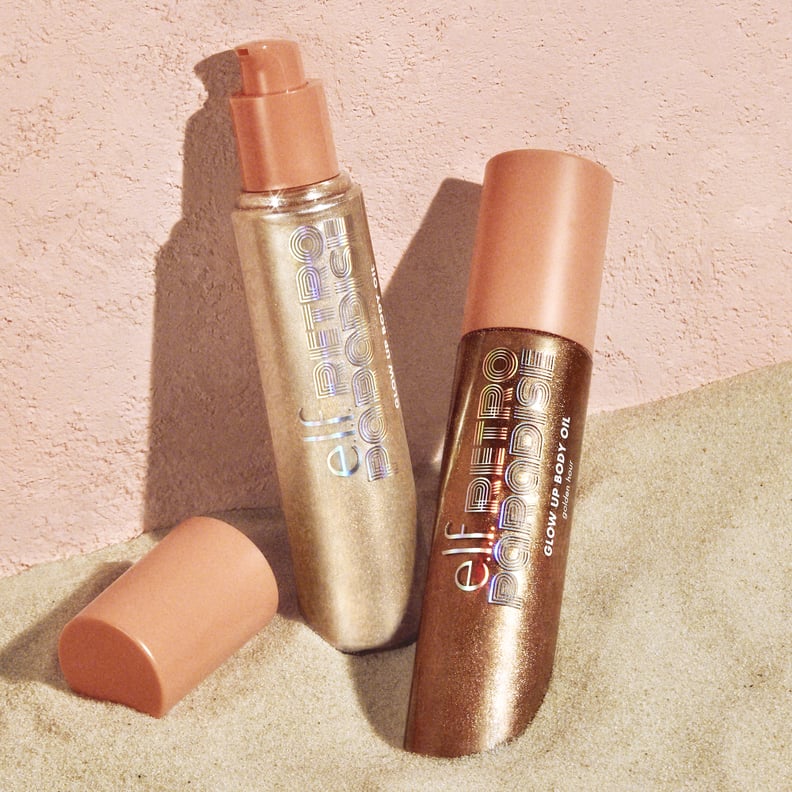 e.l.f. Cosmetics Retro Paradise Glow Up Body Oil
Transport yourself to the beach wherever you are with a swipe of this rich, scented body oil ($12). The nongreasy formula delivers a high-shine and hydrating glow worthy of the tropics. You can apply it using the body brush or your hands.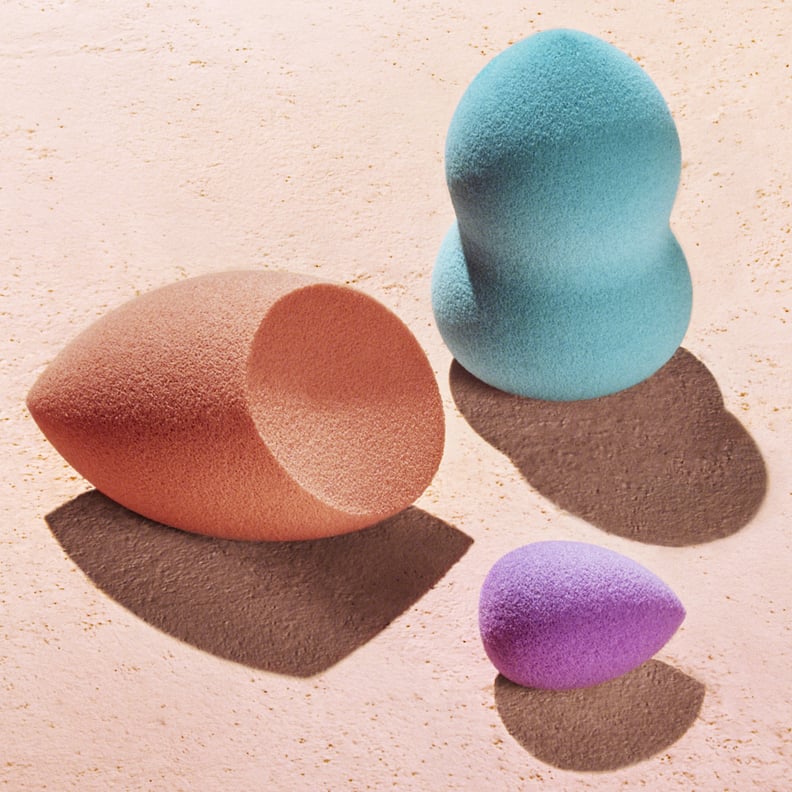 e.l.f. Cosmetics Retro Paradise Sponge Trio
This sponge trio ($10) comes with e.l.f. Cosmetics' most versatile sponge shapes in paradise-inspired colors.