My Winter Wellness Game Needed a Revamp, and These Products Helped Me Level Up
Paid Content For
e.l.f. Cosmetics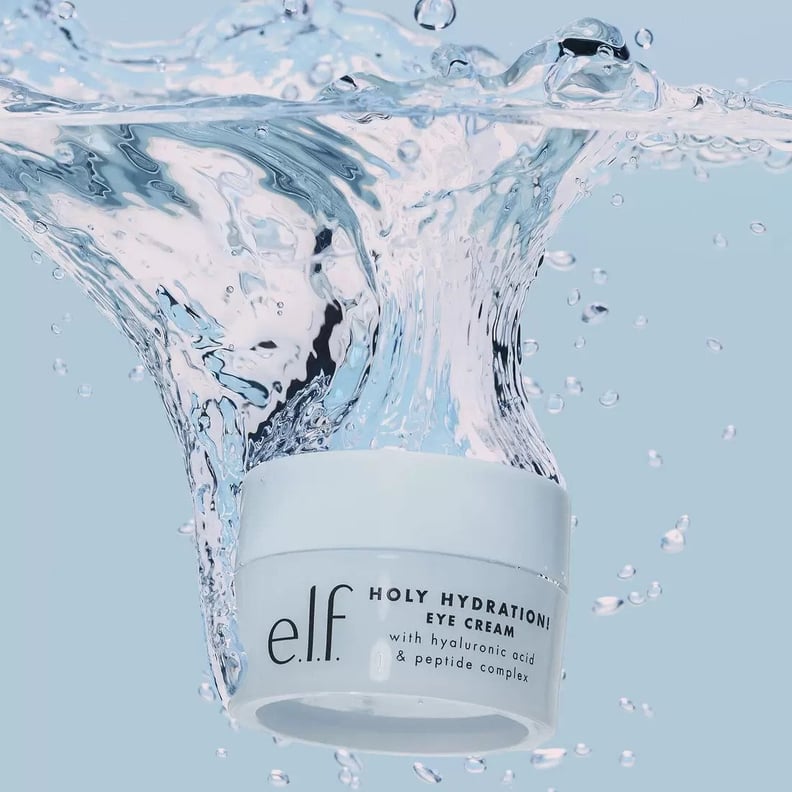 As POPSUGAR editors, we independently select and write about stuff we love and think you'll like too. If you buy a product we have recommended, we may receive affiliate commission, which in turn supports our work.
After a few years as a beauty editor and an entire lifetime of living in cities with four seasons (and especially harsh winters — looking at you, Chicago), you'd think I'd have my winter beauty routine down by now. Unfortunately that's not completely the case, but this year I think I'm finally onto something. Whether it's a result of spending more time at home or riding out New York City's seemingly never-ending winter, I'm not sure. What I do know is that my skin is feeling more relaxed head to toe than ever before.
In addition to getting more sleep and burning more candles, these seven products have done wonders for my overall winter wellness routine. Keep reading for my favorite body exfoliators, skin-care products, and low-key everyday makeup staples.
01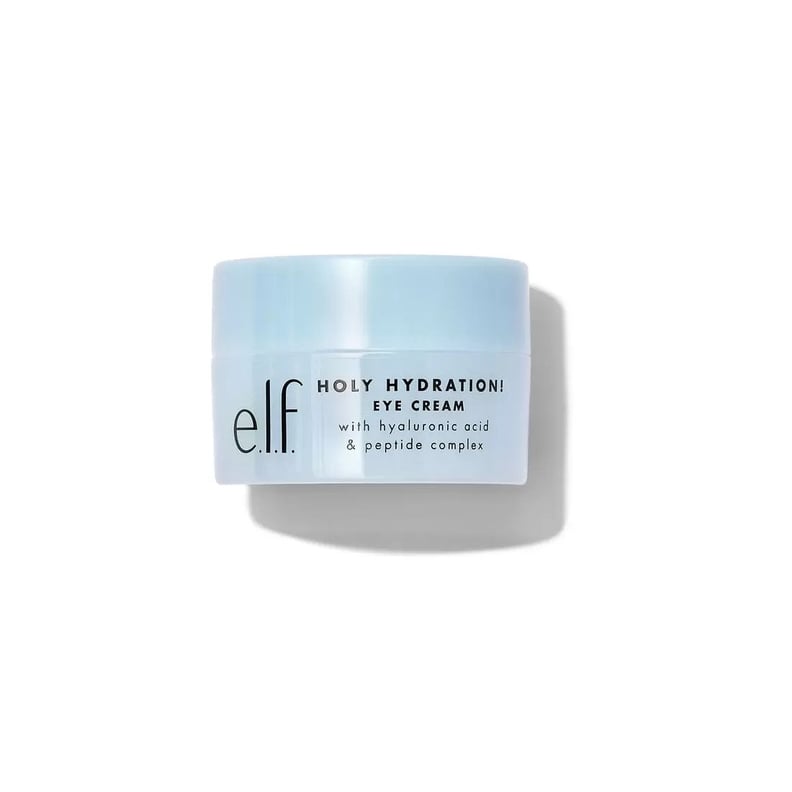 e.l.f. Cosmetics Holy Hydration! Eye Cream
I've amassed quite a long list of favorite face moisturizers over the years, but my eye cream game has always been lacking by comparison. This winter, I was pleasantly surprised to discover the e.l.f. Cosmetics Holy Hydration! Eye Cream ($10). Not only is it extremely affordable, but it's seriously effective at keeping my under-eyes plump and moisturized. Infused with hyaluronic acid (one of my all-time favorite hydration ingredients) and peptides, it has everything I look for in a simple yet effective cream for my 25-year-old skin.
02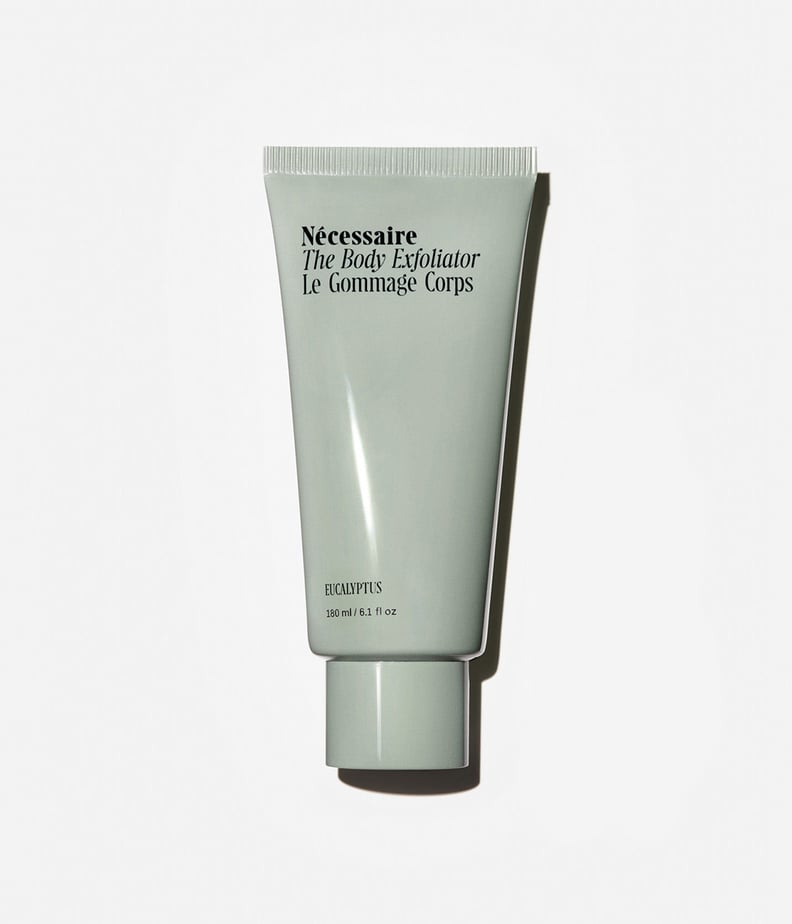 Nécessaire The Body Exfoliator in Eucalyptus
It's not uncommon that the keratosis pilaris on my arms can flare up extra bad during the coldest months of the year. But it makes sense: dry air and hotter showers can cause anyone's skin to act up. To combat the itchy bumps and scaly texture, I've become extremely persistent about my winter body-care practices — starting with a multistep exfoliating routine. My favorite product, which I use year-round, is an exfoliating scrub, like the Nécessaire The Body Exfoliator in Eucalyptus ($30). Although pricey, it's a worthwhile indulgence to me. Nécessaire's products feel so luxurious during and after a shower, and they smell incredible too.
03
e.l.f. Cosmetics Hydrating Camo Concealer
I know I'm not the only one who's completely, or at least partially, abandoned their daily makeup routine during the pandemic. (But rightfully so — the only people I have to impress these days are my dog and roommate.) That said, when I have to jump on a work call where our cameras are turned on, I will make an effort to apply a few quick products to my face. One of those is the e.l.f. Cosmetics Hydrating Camo Concealer ($6). The creamy formula with sodium hyaluronate and rose water does a great job reducing and covering any dark circles or puffiness. Plus, it's super easy to apply and blend.
04
Briogeo Scalp Revival Charcoal + Coconut Oil Micro-Exfoliating Shampoo
My arms and face aren't the only areas of my body that dry out significantly in the winter. My scalp gets flaky and irritated too. A few years back I decided to invest in the Briogeo Scalp Revival Charcoal + Coconut Oil Micro-Exfoliating Shampoo ($42), and while it feels pricey, it's totally worth it. The charcoal formula does a great job lifting the buildup from my scalp, while the coconut oil replenishes moisture. But my favorite part? The cooling sensation produced by the peppermint, spearmint, and tea tree oil blend.
05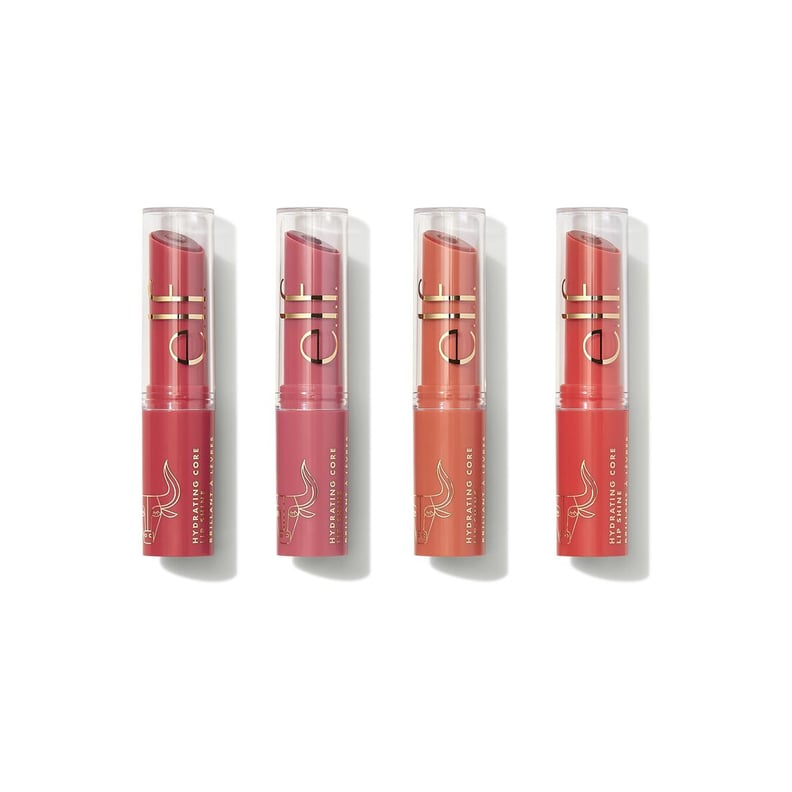 e.l.f. Cosmetics Lunar New Year Sweetheart Hydrating Lipstick Kit
OK so maybe there is one more makeup product I like to apply on an almost-daily basis, but the purpose is twofold. Hydrating, pigmented lip products make me feel more put-together while working from home, and also keep my lips from completely drying out — even though the radiator in my small Brooklyn apartment has other ideas. I constantly have a rotation of these within arm's reach, and lately I've been loving the options in the e.l.f. Cosmetics Lunar New Year Sweetheart Hydrating Lipstick Kit ($22). The four colors range from coral to light red, giving me tons of options and lots of moisture.
06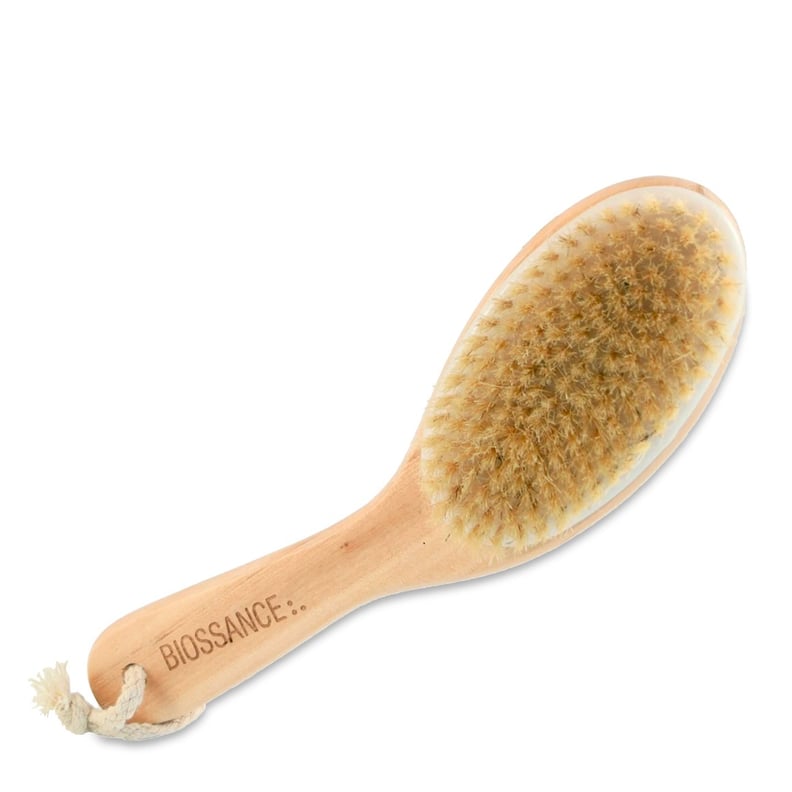 Biossance Dry Body Brush
Remember what I said about a multistep body-exfoliating routine? In addition to a textured scrub, I also recently added the Biossance Dry Body Brush ($17) to my arsenal. As the name implies, it's used dry (and on dry skin) prior to hopping in the shower. Not only does it help gently scrub away dead skin, but it's also a great way to promote lymphatic drainage and blood circulation throughout your body. Just be sure to use long, sweeping strokes.
07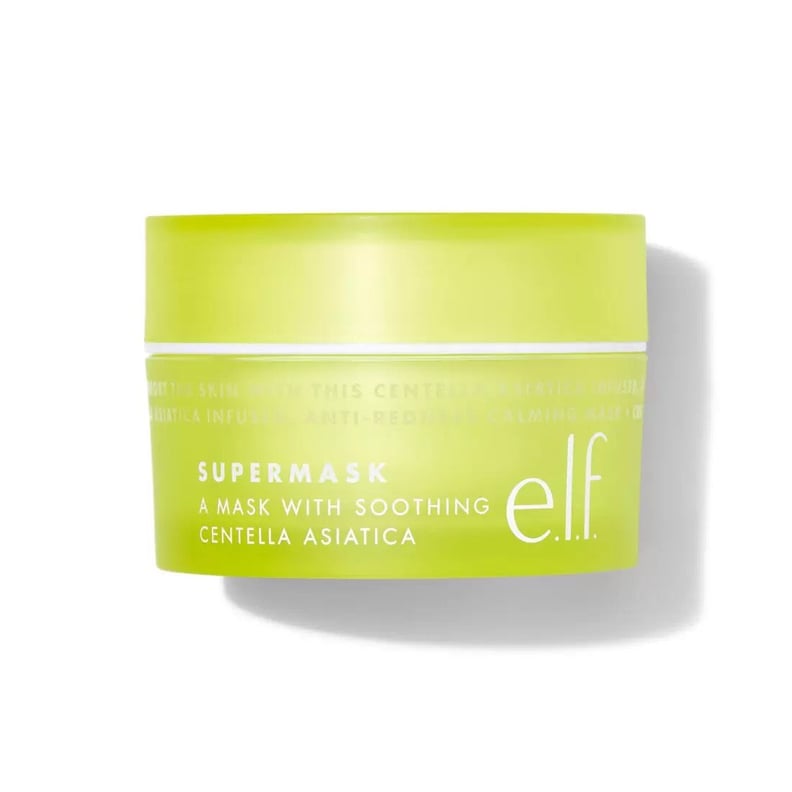 e.l.f. Cosmetics SuperMask
I'm always down to try the next up-and-coming (or best-kept-secret) skin-care ingredient, and that's exactly what you'll find in the e.l.f. Cosmetics SuperMask ($12). Centella asiatica, also known as cica, is a green antioxidant-packed herb that's native to Asia. It's also the SuperMask's star ingredient, helping to cool and soothe skin. My normally combination/oily skin tends to dry out quite a bit in the winter, and this has been a total saving grace.