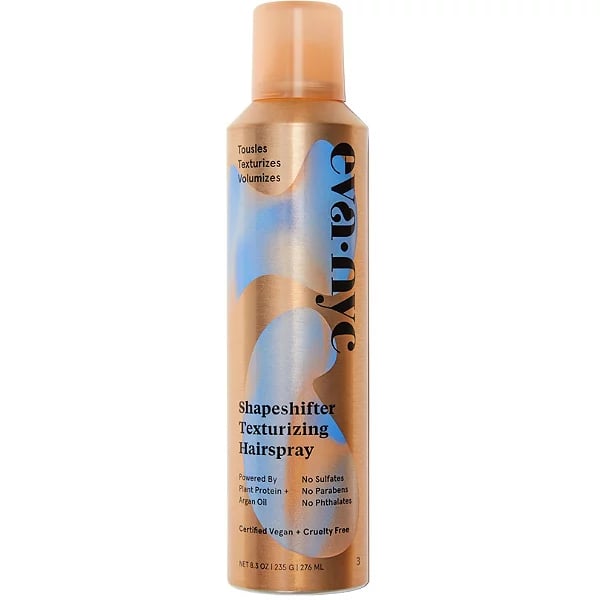 Ulta
Ulta
Every editorial product is independently selected by our editors. If you buy something through our links, we may earn commission.
When I say my hair is stubborn, I mean it really has a life of its own. One time, when I tried to get ombré done to my otherwise completely untouched, unprocessed hair, it took five hours to get any sort of color to stick to just the ends (hence why I've never colored it again). When it comes to heat styling, I have the worst luck with getting my hairstyle to hold for more than a day; that's with picture-perfect conditions — no humidity, no rain, and sleeping in a satin head wrap to try to preserve its look overnight. My curls drop every time.
I would also say I'm picky when it comes to how my hair products feel. Theoretically I could probably get my waves to last a little bit longer if I wanted to load up on the hairspray, but I despise the stiff, knotty mess it creates.
Hairstylists have told me this is because my hair is super fine and healthy (punished for having good hair habits?). But needless to say, when a product promises to hold my style in place, I'm more than game to try it because, well, I'm desperate. Enter: Eva NYC Shapeshifter Texturizing Hairspray ($12).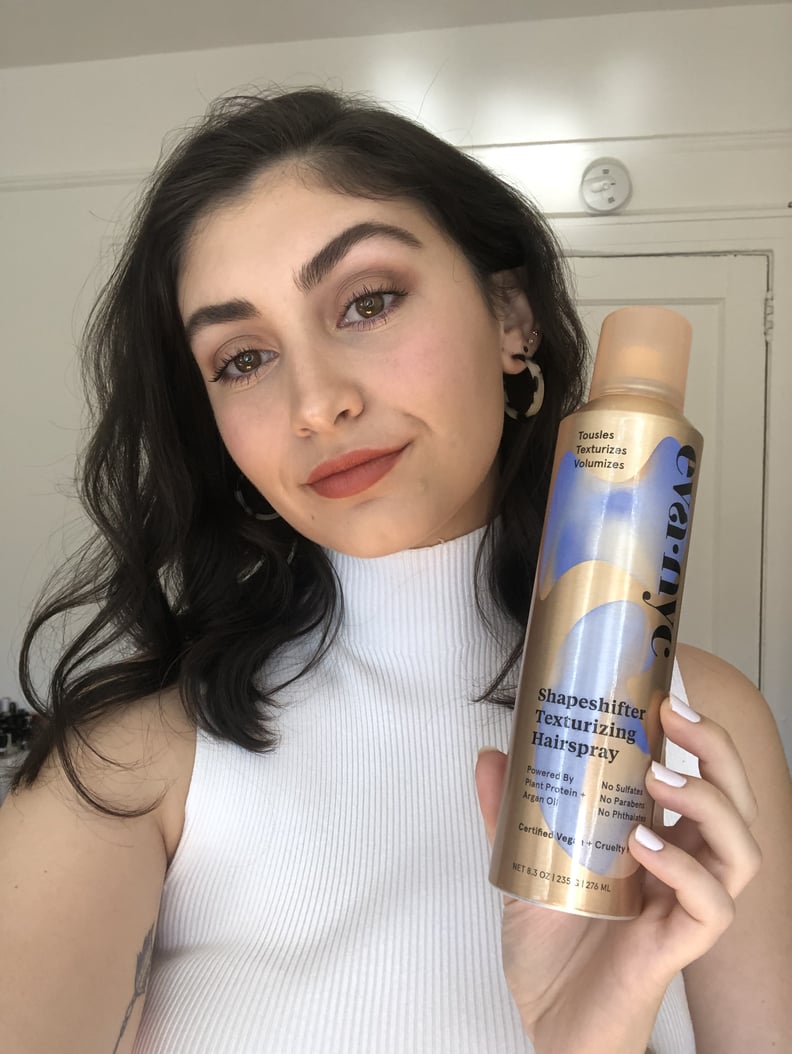 The hairspray-texturizer hybrid is supposed to add volume and texture to hair, while also locking a style in place, sans any stickiness. It's certified vegan and powered by plant proteins and argan oil. The first day I went to test it out, I followed my normal styling routine — with a heat protectant spray and one-inch curling wand — but set my waves with the Shapeshifter Texturizing Hairspray. My first impression: damn, this product smells good.
The fine mist covers a lot of area and feels more like a dry texture spray than a hairspray — there's no sticky residue or tackiness left on your hair. After giving my head a quick upside-down hair flip for good measure, I was still able to run my fingers through the curls without any knots. Overall, my hair had more body and a nice shine. It easily passed the first day test by holding my loose waves in place. That night, I went to sleep with my hair in a high ponytail held back by a silk scrunchy, and prayed the morning results would hold up to my expectations.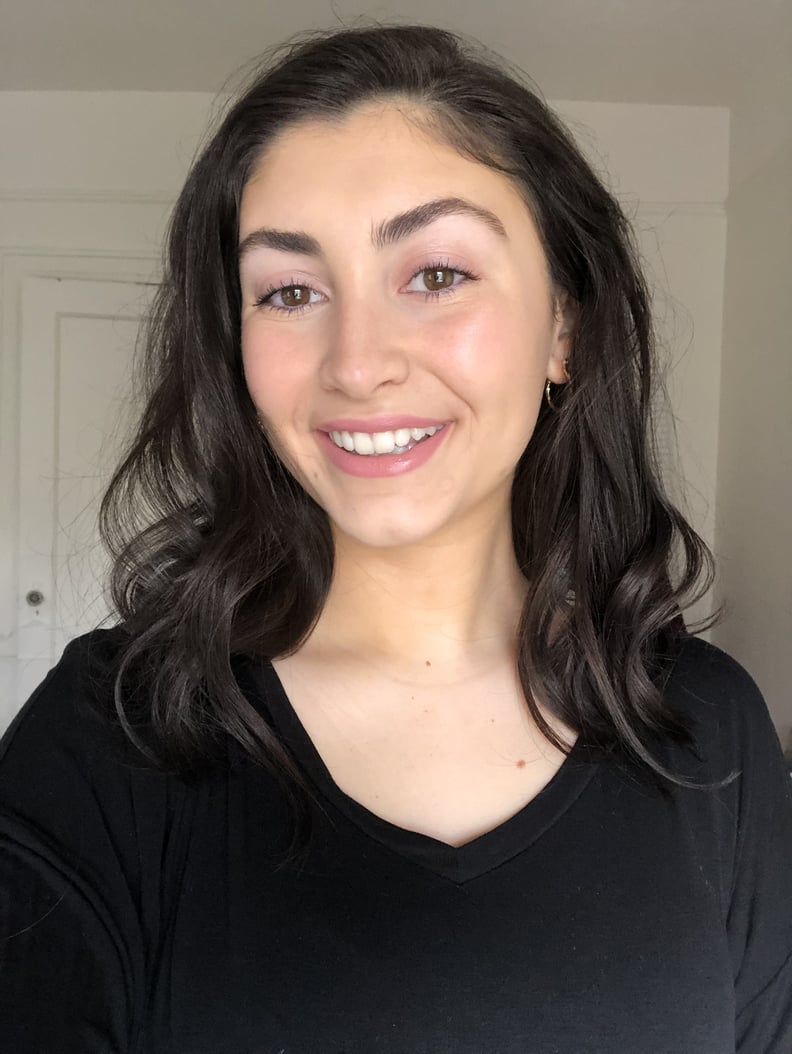 While the texturizing hairspray has a brushable formula so you can restyle it, I wanted to test how my hair would look without any touch-ups with the curling iron. Instead, I sprayed the Shapeshifter Texturizing Hairspray to my ends and tousled it with my fingers. My second-day hair definitely had a looser, more lived-in look to it, but overall, the waves were still intact and my hair still felt soft. That's a win in my book.