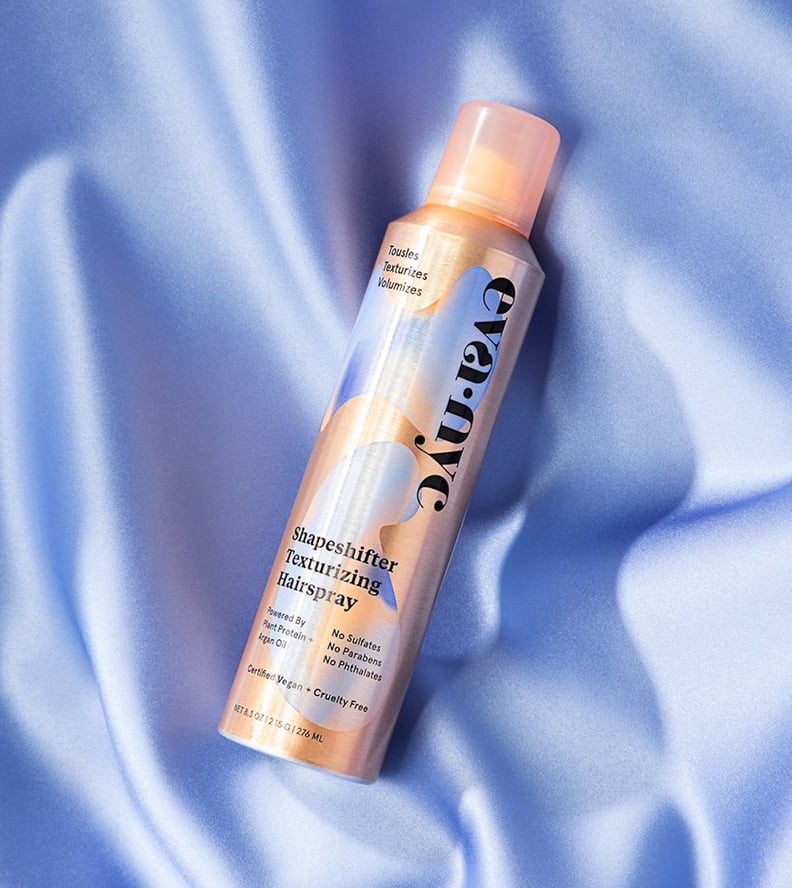 Courtesy of Eva NYC
Courtesy of Eva NYC
As POPSUGAR editors, we independently select and write about stuff we love and think you'll like too. If you buy a product we have recommended, we may receive affiliate commission, which in turn supports our work.
As Spring and the promise of (slightly) warmer weather nears, it's about time we start thinking about how we're going to keep our good, bad, and iffy hair days in check in the coming months. Aside from a change in temperature, one of the best things about the start of a new season is the outpouring of all-new products that'll provide our hair with a little extra TLC.
Of course, you only have one head, so with the barrage of hairsprays, hair masks, balms, and shampoos hitting the market this Spring, it might be a little overwhelming trying to keep up with what products are worth adding to your routine and which ones you can dump. That's where we come in.
We asked POPSUGAR editors to share their favorite new hair products to save you the stress. Read ahead to see which formulas we recommend, and why.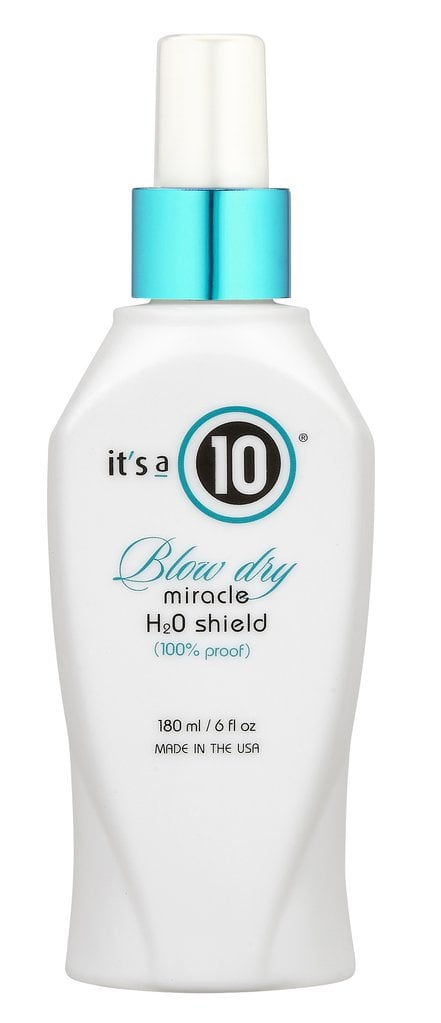 It's a 10 Miracle Blow Dry H20 Shield
"I'm all about protection, whether it's from the sun, sex, or before I blow-dry my hair. With the latter, I've dabbled with plenty of heat-protectants to keep mine safe from damage, but rarely do any leave me as pleased as I've been with the It's a 10 Miracle Blow Dry H20 Shield ($27). Not only does it smell like a bouquet of flowers picked fresh from the garden, it's also packed with sunflower seed and aloe vera extracts to protect against free radical damage — all without leaving behind a greasy, tacky feeling." — Kelsey Castañon, senior beauty editor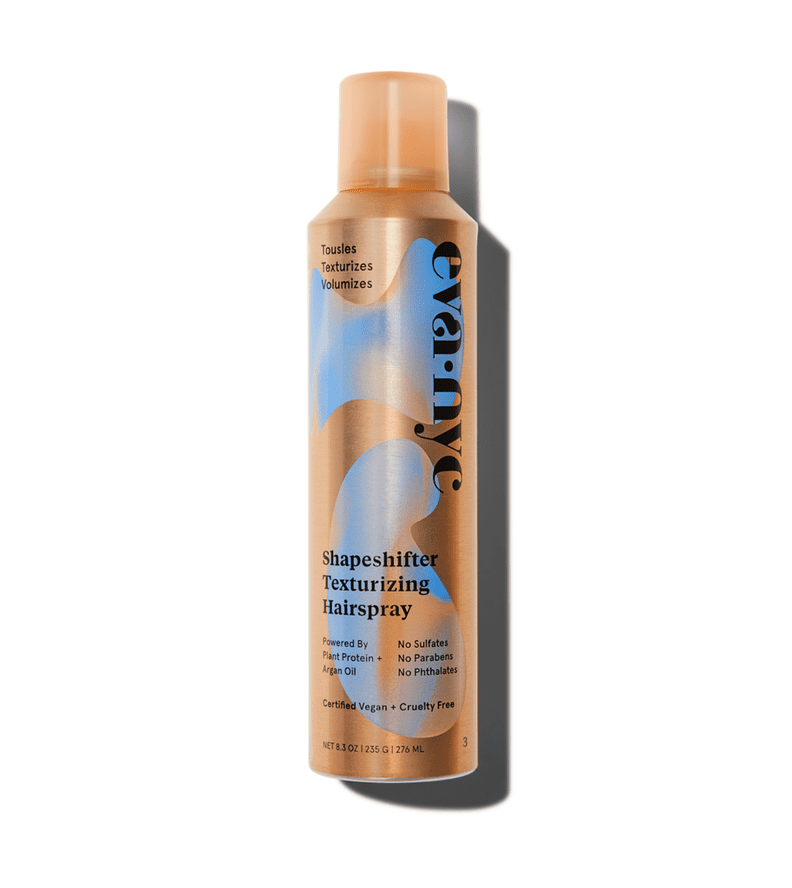 Eva NYC Shapeshifter Texturizing Hairspray
"I have the worst luck getting my hairstyle to hold for more than one day — my curls drop every time. But I hate loading up on hairspray because it makes me hair feel stiff and knotty. When I tried Eva NYC Shapeshifter Texturizing Hairspray ($12), the formula provided a non-sticky hold with the feel of my favorite texturizing spray. The next day, my second-day hair still had the volume I wanted but without any tangles." — Jessica Harrington, associate beauty editor
Carol's Daughter Wash Day Delight Shampoo
"The main problem I often run into when washing my thick, curly hair is feeling like I need to use half a bottle of shampoo to even get a good lather. With the Carol's Daughter Wash Day Delight Shampoo ($11), that issue is alleviated by the product's lightweight formula that transforms from water to a thick foam in just seconds. And thanks to the bottle's pointed tip, it's so much easier for me to target only my scalp without having to worry about stripping or tangling the rest of my hair." — Danielle Jackson, assistant beauty editor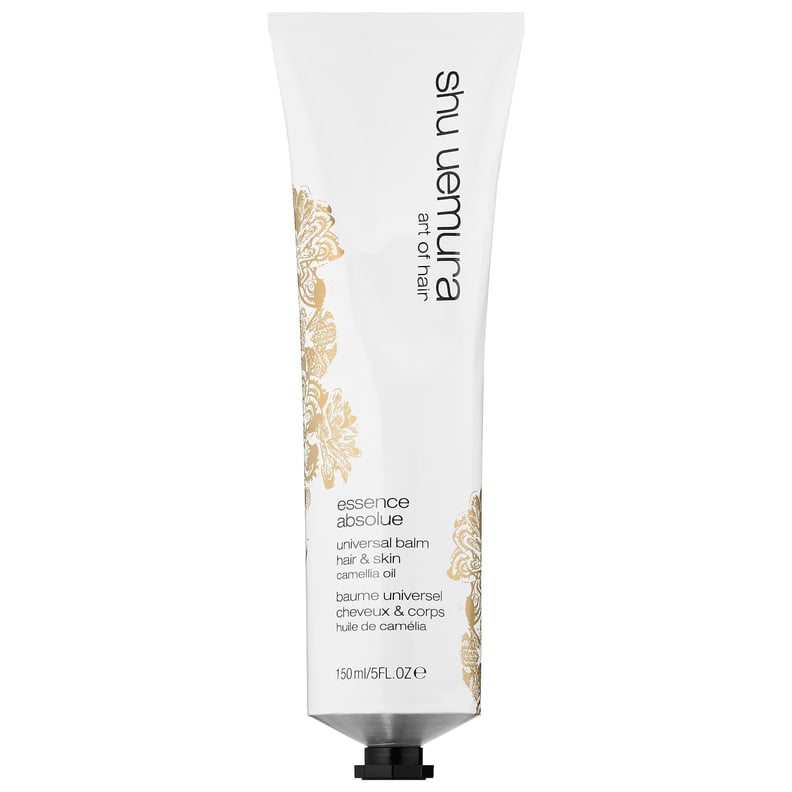 Shu Uemura Essence Absolue Universal Balm
"Do you remember that time in high school when you first started shaving your legs and you and your friends would talk about how soft your skin was, offering everyone and anyone the chance to graze your ankle just for proof? That's sort of how I feel about my hair after I use Shu Uemura Essence Absolue Universal Balm ($46). It's shockingly lightweight, doesn't ever leave behind a sticky residue, and nourishes hair with a bunch of oils that will become your hair's new BFF." — Samantha Sasso, associate native beauty editor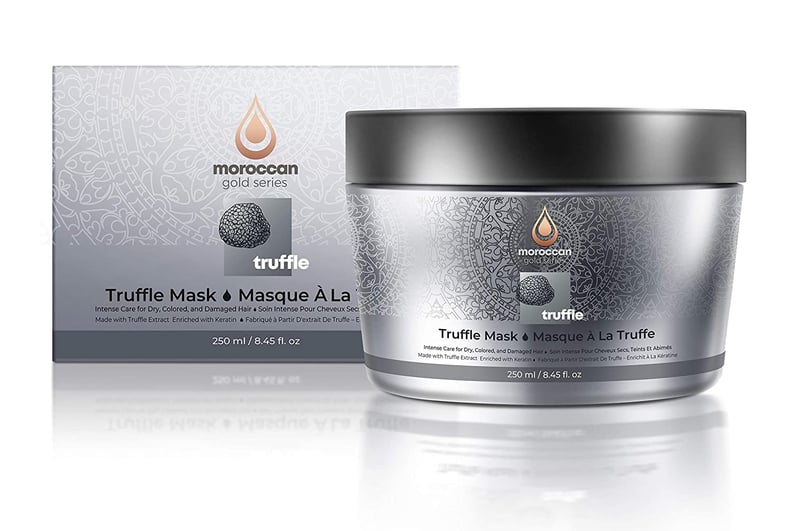 Moroccan Gold Series Black Truffle Mask
"I'm delving deep into self-care right now, and that includes lots of hair masks to finally get my brittle hair problems under control. This Moroccan Gold Series Black Truffle Mask ($30) is going to do that and more. It's loaded with shea butter and oils to seriously hydrate both hair and scalp, and the truffle gives it a boost of essential fatty acids and antioxidant power. Plus, the incredible scent lingers for days — and fortunately smells more like wild flowers than truffle fries." — Dawn Davis, senior editorial director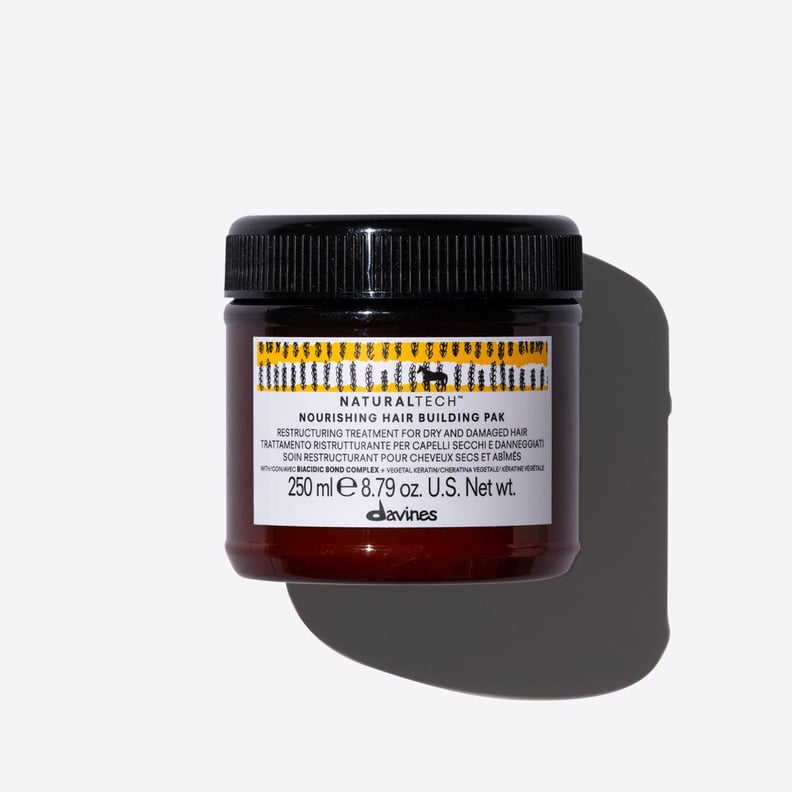 Davines Nourishing Hair Building Pack
"I have very fine hair so I'm always looking for products that will help give it more volume and body. Davines Nourishing Hair Building Pack ($39) is an at-home treatment that not only does just that but also leaves my hair shiny and soft. I love that it's made with natural ingredients, and helps visibly strengthen and hydrate hair. After the dry Winter season, I need it to bring my ends back to life." — JH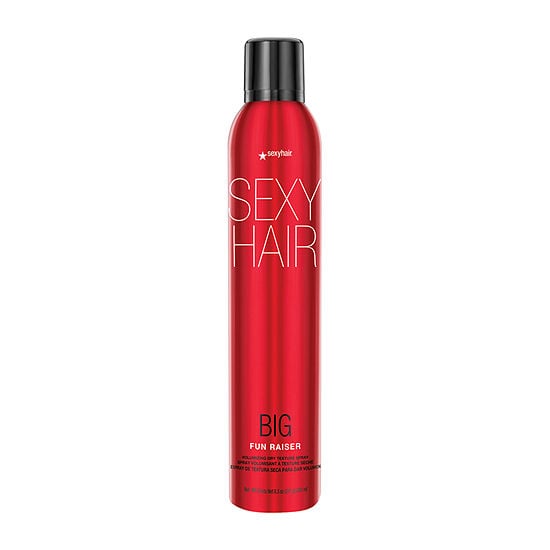 Sexy Hair Funraiser Volumizing Dry Texture Spray
"I've been a fan of Sexy Hair since my pre-teen days of shopping at the Beauty Brands store in Kansas, but the company is a lot sexier in 2020 with new, eco-friendly packaging made from 95 percent recycled material and its Sexy Hair Funraiser Volumizing Dry Texture Spray ($16). I dig that the brand's latest formula can hold and protect your style through anything, even rain (a scenario of which I can, unfortunately attest)." — KC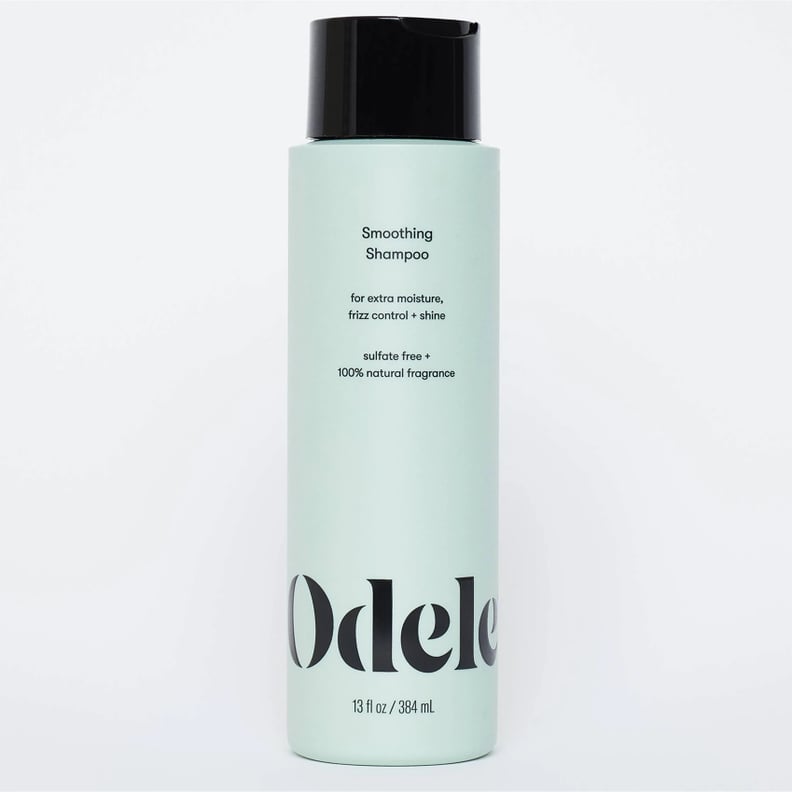 Odele Smoothing Shampoo
"There are few beauty products I'd ever be willing to splurge on and that list doesn't include a shampoo or conditioner, which is why I love this Odele Smoothing Shampoo ($12) so much. But it's not just the low price that's a selling point, it's also the fact that it makes my hair softer, smoother, and shinier without weighing it down." — SS
Rahua Leave-In Treatment Light
"My hair is fine but dry, so while I love leave-in conditioning products, most are too heavy for me. Enter Rahua Leave-In Treatment Light ($45), a version of their cult-favorite leave-in that's designed for finer hair types. It has a lovely whipped texture and feels like nothing on the hair, yet it still has moisturizing Rahua oil and protects from heat damage. It's the first leave-in conditioner I can use with wild abandon — although I'll probably still ration because it's that good." — DD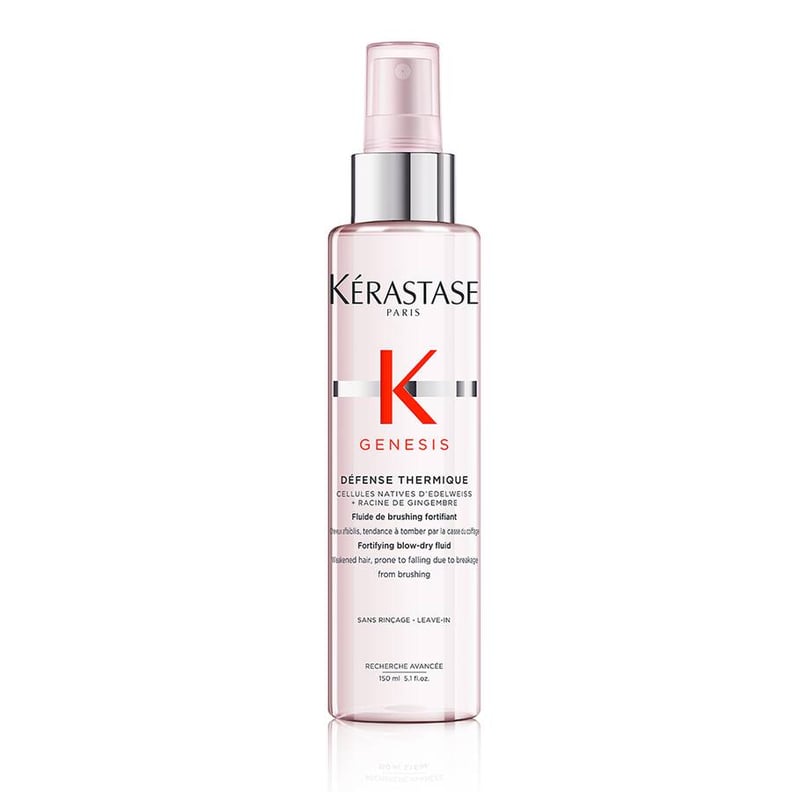 Kérastase Genesis Defense Thermique Blow Dry Primer
"I rarely blow dry my hair because I'm afraid of damage. The Kérastase Genesis Defense Thermique Blow Dry Primer ($37) helps with those fears by protecting against heat damage, preventing split ends, and detangling so you don't experience any breakage when styling. It leaves my hair silky-smooth and reduces frizz — something I have a lot of trouble with whenever I heat style my hair." — JH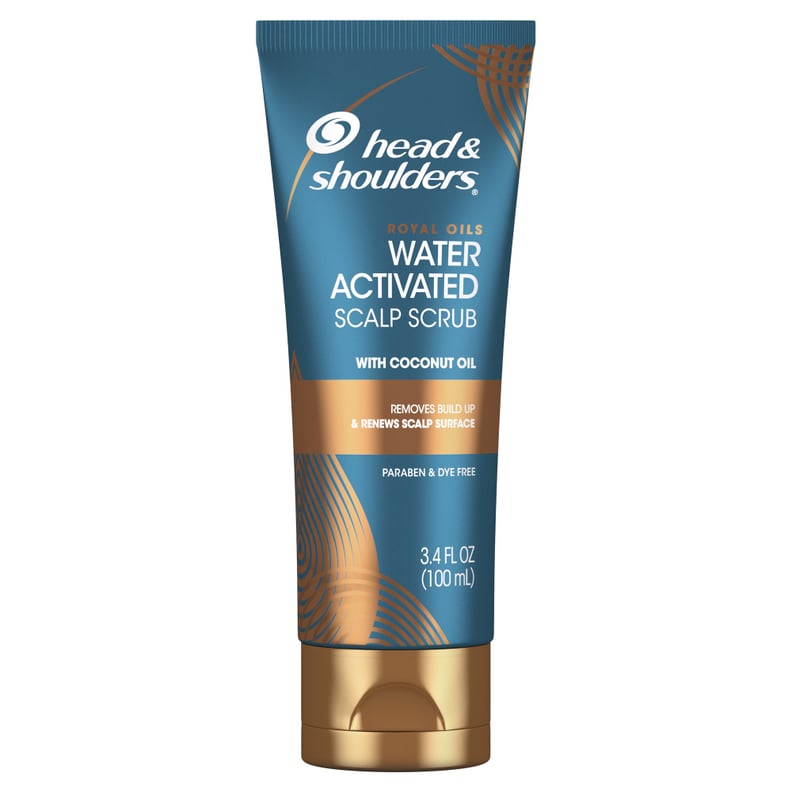 Head and Shoulders Royal Oils Water Activated Scalp Scrub
"I never really put much thought into how much of the work pre-shampooing takes out of my wash day routine until I tried Head and Shoulders Royal Oils Water Activated Scalp Scrub ($9). With help from some non-stripping cleansers, it works as an exfoliator to remove buildup and make your scalp feel so much more refreshed." — DJ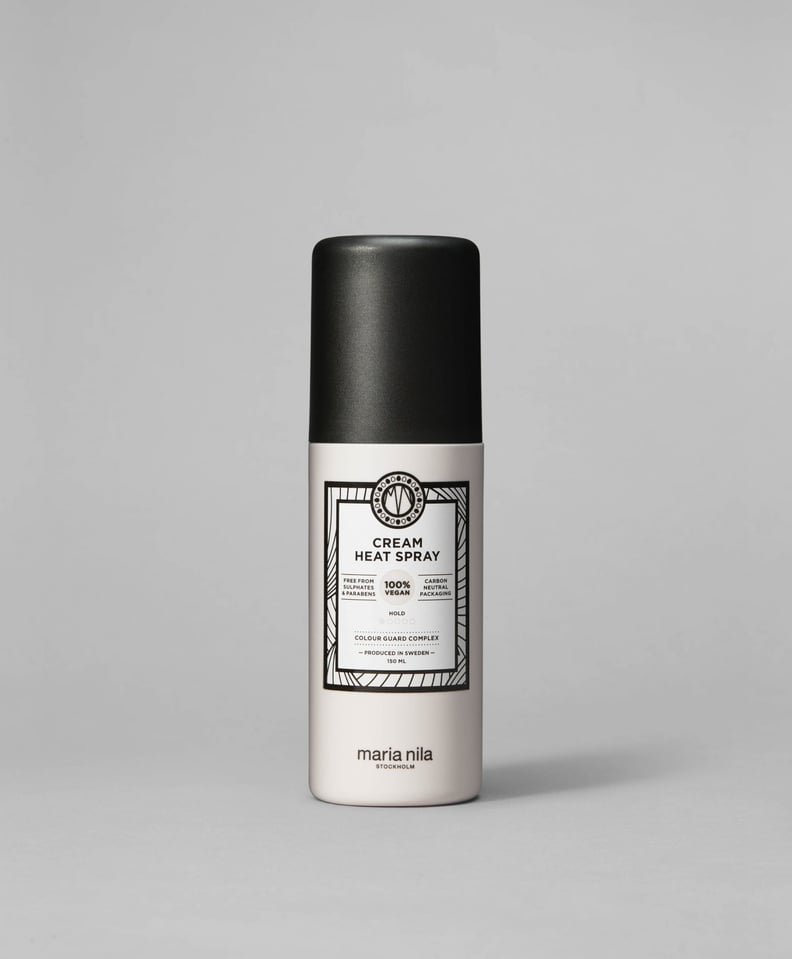 Maria Nila Cream Heat Spray
"My biggest hair styling faux pas is that I never use a heat protectant. I know, call 911. But Maria Nila Cream Heat Spray ($28) is changing that habit for the better. It's creamy and lightweight, and it helps rebuild the damage I've already done while also preventing anything worse happening in the future. Yes, it's a little pricey, but isn't the health of your hair worth it? (Yes.)" — SS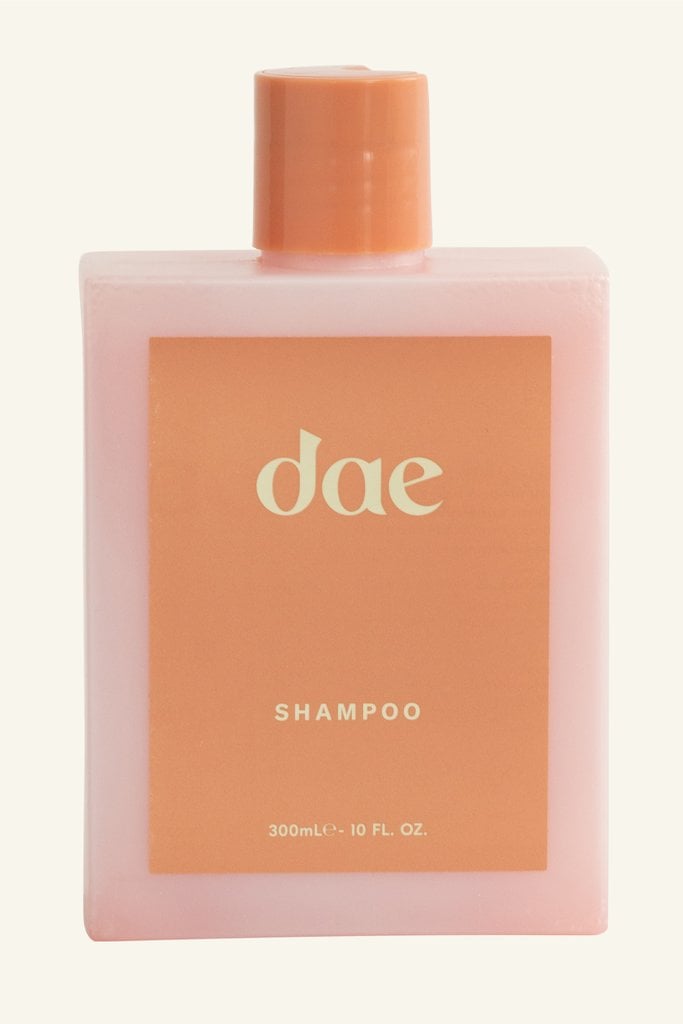 Dae Hair Shampoo
"I love when a shampoo feels luxe (which is hard to do, in my opinion). Maybe it's the Arizona orange blossom citrus scent or the chic packaging, but the Dae Hair Shampoo ($24) feels just that. It leaves my hair hydrated, soft, and smelling amazing. It makes me look forward to washing my hair — which is really hard to do." — JH