Facial Dandruff: How to Treat It, According to a Skin Expert
Facial Dandruff Is Real — and Different From Dry Skin
As POPSUGAR editors, we independently select and write about stuff we love and think you'll like too. If you buy a product we have recommended, we may receive affiliate commission, which in turn supports our work.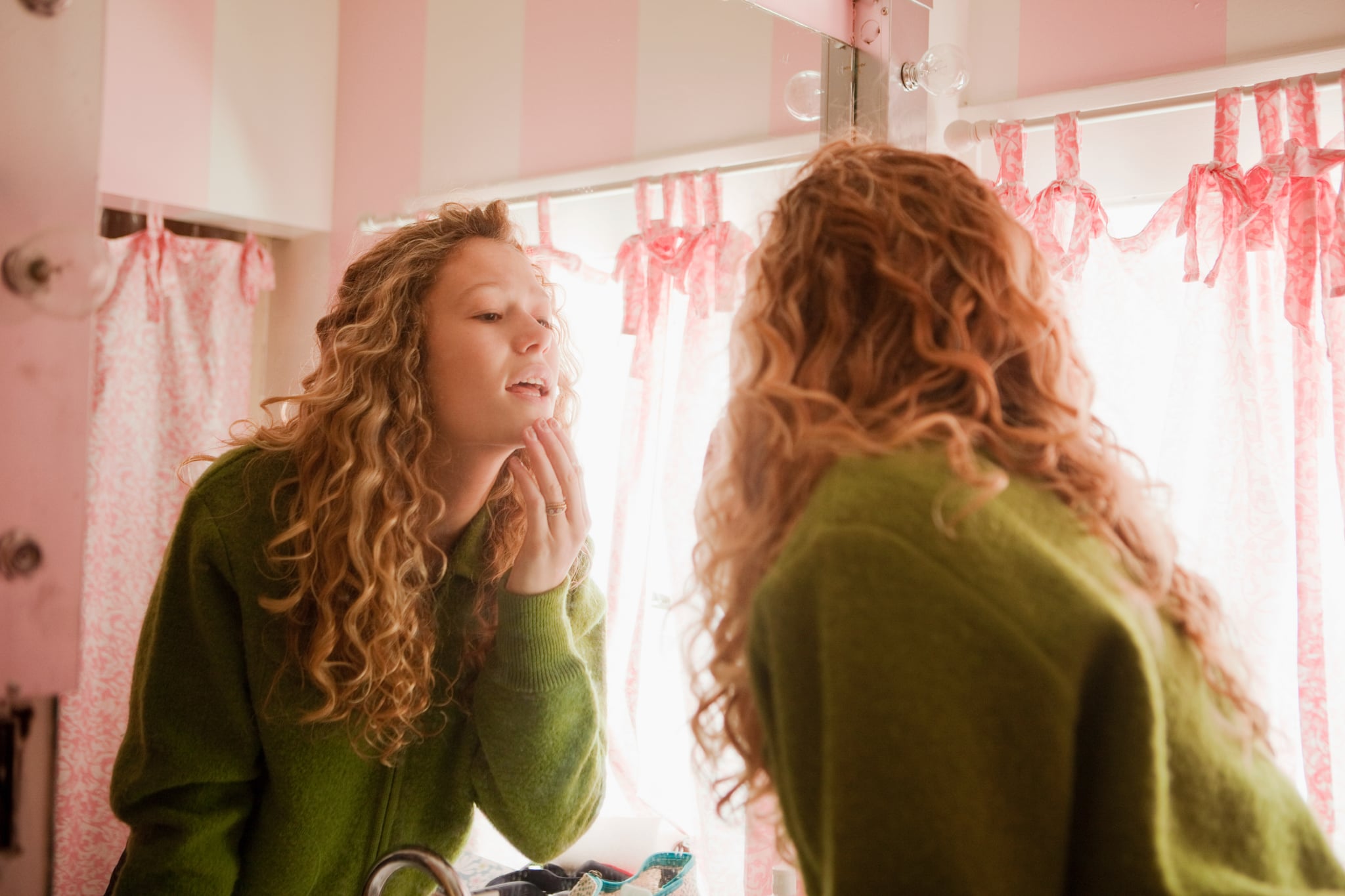 Image Source: Getty/Image Source
The fall and winter months can leave your skin a little dryer than they found it. Dry patches, flakes, and rough skin are some of the adverse effects that typically plague the skin when living somewhere that experiences all four seasons. However, some people have been known to experience some of these effects year round, regardless of climate, and one of the most jarring, hands down, has to be facial dandruff.
Similar to dandruff in the scalp, but unlike dry skin, facial dandruff (also known as seborrheic dermatitis) is actually caused by an overproduction of oil. "Facial dandruff is caused by excess oil production causing the skin to 'turn over' quicker than expected," Eden Gilliam, a licensed aesthetician and the owner of skin-care line Eve Milan New York, tells POPSUGAR. "This ends up causing flakiness and inflammation of the skin."
If you regularly experience facial dandruff and need a solution, you've come to the right place. We asked Gilliam everything there is to know about facial dandruff, including how to recognize if you have it, treatments, and more.
What Is Facial Dandruff?
Facial dandruff can look similar to other skin conditions, like eczema or dry skin, but differs in a number of ways. "You could be dealing with facial dandruff if you have constant redness and inflamed, flaky, patches of skin on your forehead, nose, or chin," Gilliam says. "Primarily the T-zone is the most affected. However it's also prominent on the eyelids and in the ears."
Skin Types Prone to Facial Dandruff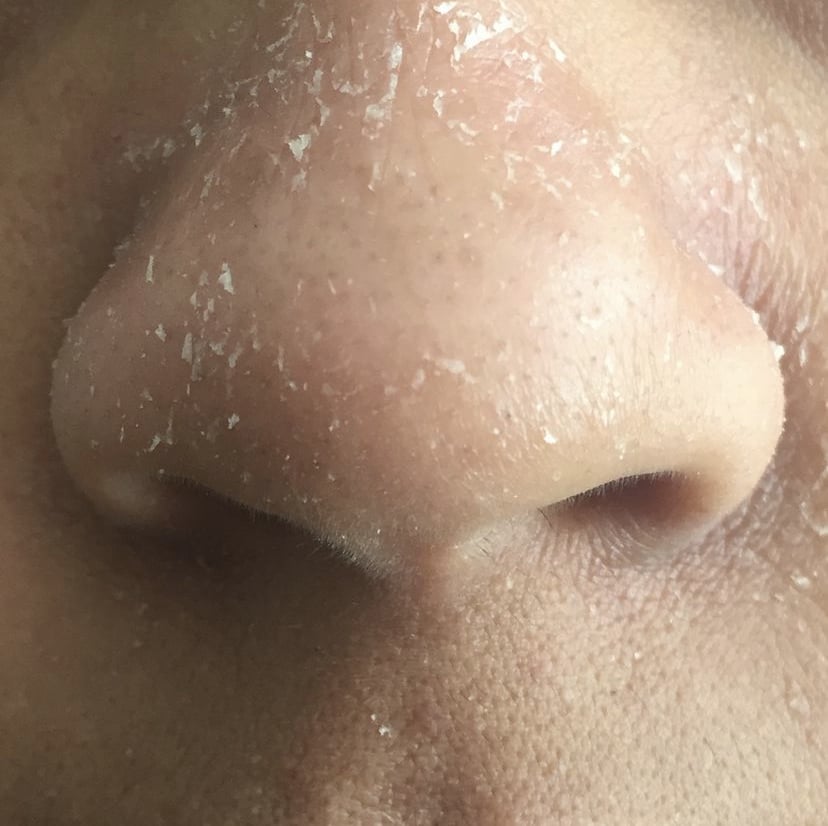 Image Source: Eden Gilliam
Gilliam says facial dandruff seems to be most common in people with certain lifestyle types rather than skin types. "Stress, hormonal changes, and medications can cause facial dandruff," Gilliam says. Some people may even experience facial dandruff due to pregnancy, as Gilliam did.
"I personally developed facial dandruff while I was pregnant," she says. "Being a skin professional, it's something that I noticed immediately, and it prompted me to take a pregnancy test even before a missed period."
How to Treat Facial Dandruff
The good news is that facial dandruff can be treated at home, but you need to be consistent with your routine. "More so than products, I would recommend specific ingredients to help with treating facial dandruff," Gilliam says. "You can build a routine with zinc PCA or a more gentle salicylic-acid cleanser with less than two percent of the ingredient in it. You can also use a serum that has zinc and niacinamide."
If you also deal with scalp dandruff, you may already have the products you need to help with facial dandruff at your disposal. "If you also have dandruff on your scalp, use your antidandruff shampoo and let the suds run down your face and into your ears if you are affected in the areas," Gilliam says.
For Black people with more coily hair textures, who may not be able to wash their hair every day, the skin-care products you already have can double as a treatment as well. "Black people can put the same hydrating drops you would use on your face, between braids, and on the scalp to help any itchy or flakiness around the forehead and hairline," Gilliam says.
After dealing with her own bout of facial dandruff, Gilliam created Eve Milan Gentle Cleansing Gel No. 103 ($25), which became an instant hit with her customers also dealing with the condition.
If you suffer from facial dandruff, try these tips to keep the flakiness at bay and get your skin back on track.