I Wanted Rhinoplasty Surgery Until I Got a Facial Reading
I Got a Professional Facial Reading, and Now I Finally See the Beauty in My Features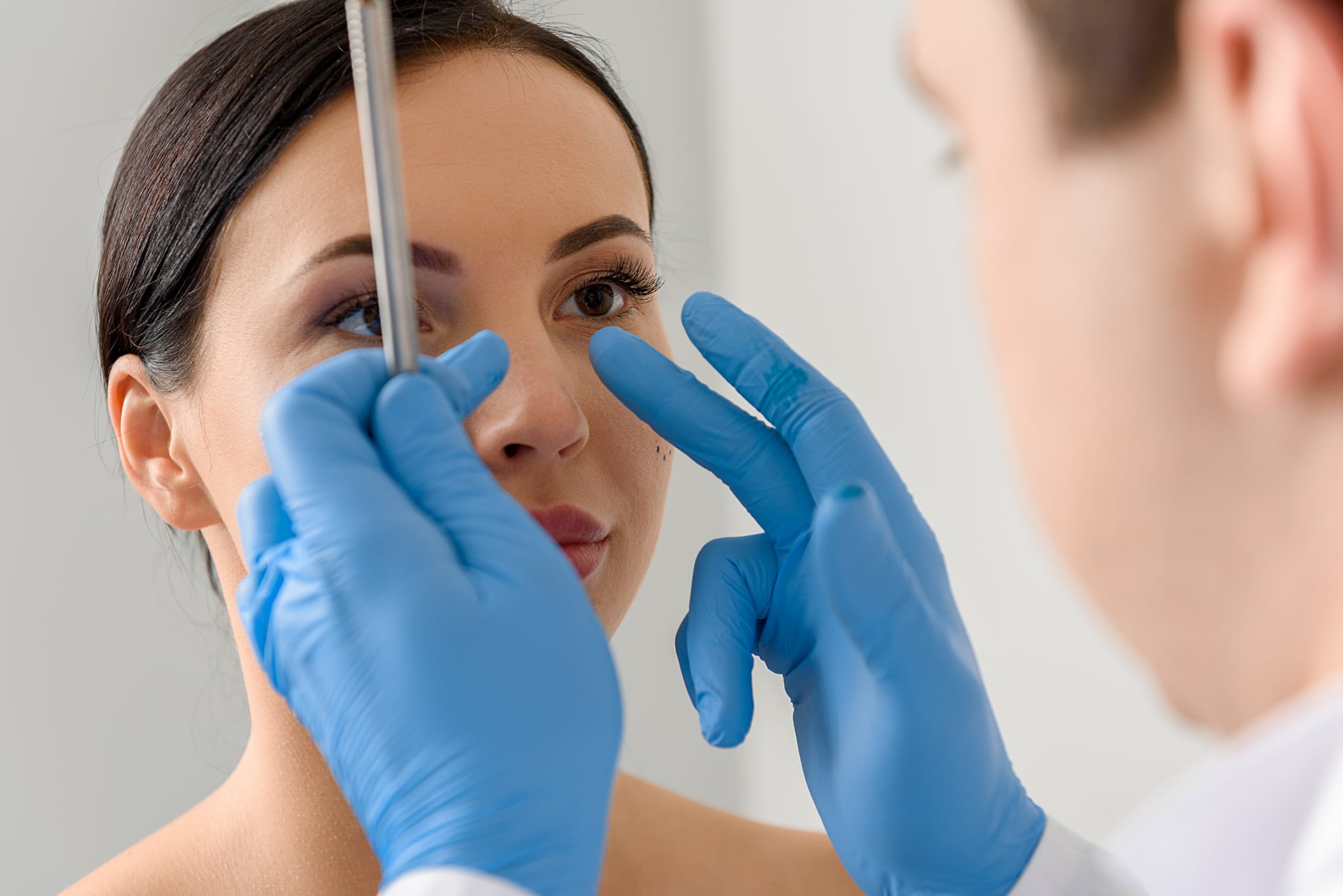 My whole life I wished I had a different nose. I have a bump in the center and a cleft in the tip. I've never liked my nose, and after seeing myself on Zoom every day during the pandemic, I couldn't stop focusing on it. I was starting to wonder: should I do something about it?
My friend had a similar small bump and got what is called a liquid nose job. The results were great, but I wasn't sure I wanted to alter the appearance of my face, so before dialing a local plastic surgeon, I booked a session with a facial reader. Face reading is an ancient branch of Chinese medicine that gives an assessment of someone's character based on their outward features. The Chinese art of face reading, originally called Mian Xiang, has been used for thousands of years to help people understand themselves and live their best lives. These readings are about deep self-discovery; they can help uncover ways you're not living in alignment with your true nature — and what to do about it, so you can get back on track in a completely personalized way.
To my surprise, after just one session with Elena Kazakevich, I fell in love with the uniqueness of my nose because of what it says about my personality. I learned that the cleft means I was born with an open heart. Kazakevich described how my open heart leads me to connect with people easily and genuinely. My heart craves to exchange sparks of love with everyone it meets, which makes me outgoing, affectionate, and curious. Hearing this made me think twice about wanting to change my appearance. In fact, it immediately shifted my dislike of that little cleft to gratitude for a feature that lets me love so big.
Everything Kazakevich said resonated with me. I'm a very extroverted and social person in work and in my personal life. Connecting with people is definitely a huge part of what makes me happy. If having a perfect nose means being more closed off and disconnected from people, I'll take the cleft, and now I plan on keeping it. In fact, I might even start highlighting it.
I also learned that each feature has its benefits and its downsides. While being open and loving is a strength of mine, my excitement in meeting new people can also result in me being a bit naive and allowing them into my life too quickly. It was so valuable for me to understand that taking it slower when getting to know people can help prevent me from focusing my energy on the wrong people. I wish I understood this about myself when I was younger. It would have saved me some big heartaches in the past.
In the end, my facial reading taught me that each of my features have hidden meanings that show my strengths, challenges, and what I need to be happy — and my nose plays a big part in it. I feel more beautiful and compassionate with myself than ever before. Moving forward, I'll continue embracing every part of myself with enthusiasm, openness, and love. After all, it's what makes me . . . me.