Florence Pugh Dyed Her Pixie-Mullet a Red Hair Color
Hot Damn, Florence Pugh Seems to Have Dyed Her New Pixie-Length Hair Fire-Engine Red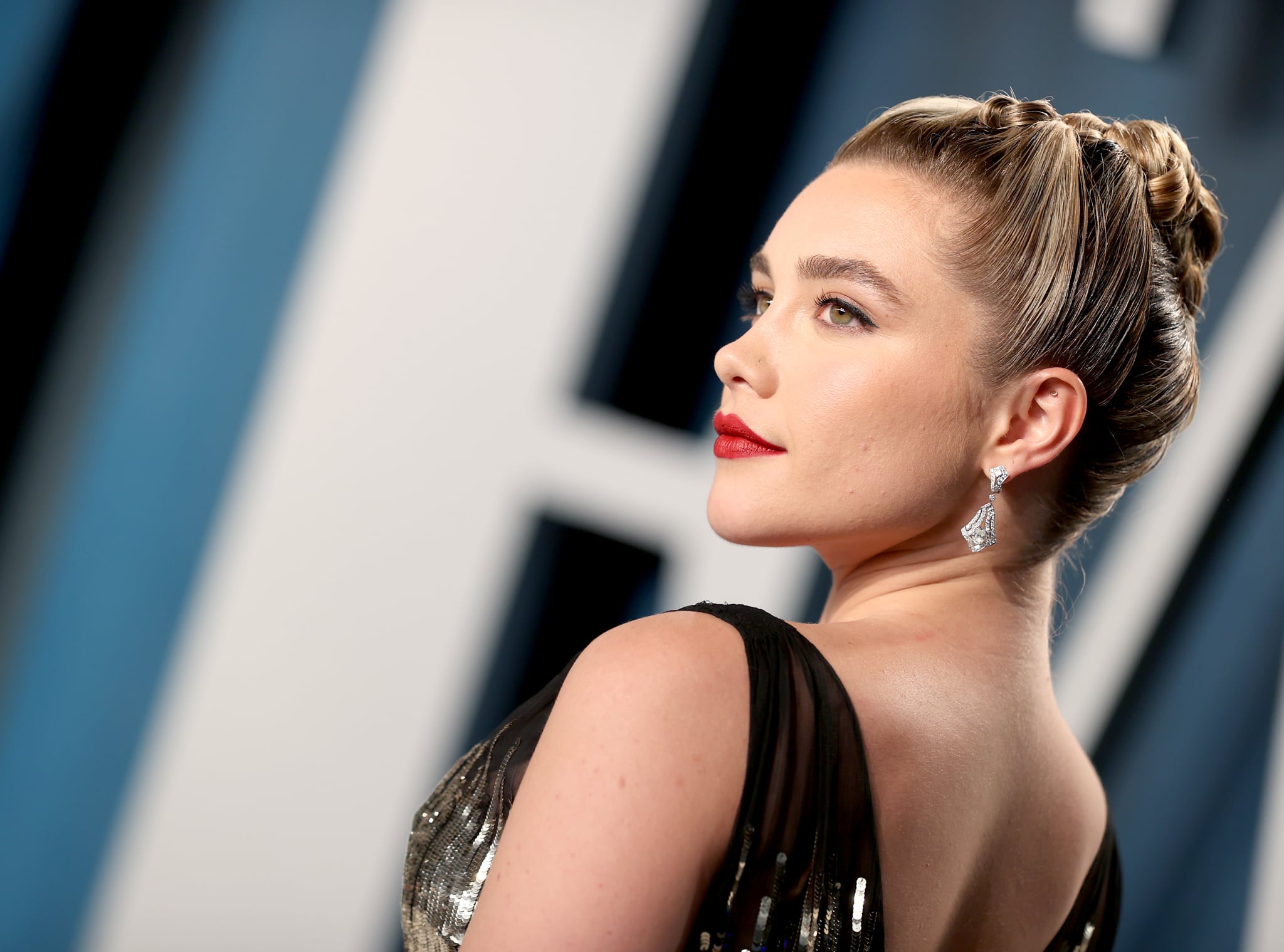 Image Source: Getty / Rich Fury
A month after Florence Pugh cut her hair into a pixie-mullet, she's dyed it a bright red color.
Pugh shared a photo of her new hair on Instagram on Nov. 23.
This isn't the first time she's worn this hair color before.
The hair makeovers keep on coming for Florence Pugh. A month after the actress "did a thing" and transformed her chest-length hair into a pixie-mullet, Pugh seems to have dyed it a daring color. Pugh shared a photo on Nov. 23 posing in striped pants with the caption, "Just put your jazzy jeans on." In the shot, Pugh's short hair is fire-engine red.
It's not currently clear if the color is the real deal or temporary dye, but it wouldn't be the first time Pugh has had red hair: she previously had dark auburn hair in 2018 for her roles in The Outlaw King and Malevolent, but she went back to blond before her breakout role in 2019's Midsommar. If this is giving you the push you need to switch up your hair color, allow our winter hair-color horoscope to pick a shade for you.