This Barbie Bath Bomb Collaboration Is Even Better Than a Dreamhouse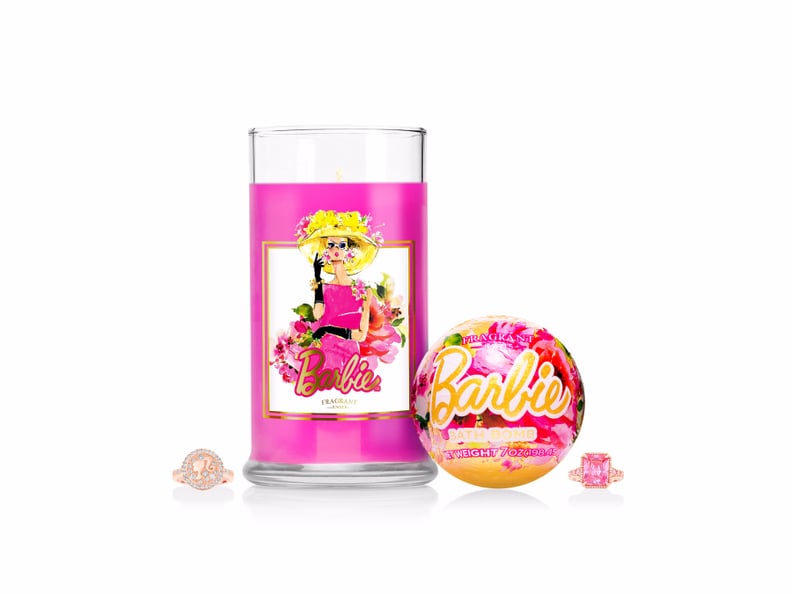 As POPSUGAR editors, we independently select and write about stuff we love and think you'll like too. If you buy a product we have recommended, we may receive affiliate commission, which in turn supports our work.
For many beauty junkies, playing with Barbies are our earliest memories of discovering our love for beauty and fashion. Fortunately, Fragrant Jewels has found a way for us to enjoy that same love and wonder for hot-pink goodness with the brand's new collaboration with the blonde bombshell.
The brand, which is known for selling candles and bath bombs with rings inside them, released three new sets that will make your doll-loving heart leap out of your chest. The line includes products for both kids and adults, so you can bond with your daughter or younger sister over the brightly colored items.
Fragrant Jewels released the Bath Bomb Trio for Kids ($29), which includes three bombs your mini me will love. The magenta Bubble Gum-scented mini bath bomb will actually make your child want to take a bath. The purple Sleepy Time bomb is lavender scented, making it ideal for winding down for bed. The last bomb in the set is a pink and yellow Strawberry Smoothie bomb, that smells like strawberry, banana, and raspberry. All three bombs contain adjustable child-size rings embellished with brightly colored designs.
If you'd also like to partake in the fun, the Mommy and Me Bath Bomb Duo ($26) is an amazing way to share your love of Barbie with your little one. It comes with the Barbie bath bomb (which smells sweet and fruity) and the mini Barbie Bubblegum Bath Bomb.
Those of us without young ones in our lives will want to indulge in the Barbie Candle and Bath Bomb Set ($43). The bath bomb is coated in gold glitter and has a pink interior, making it the perfect spa product for a girlie girl. Not only does it look adorable, but it's also formulated with almond oil to nourish your skin. While you soak in the tub, don't forget to burn the hot-pink candle. Both items in this set smell like Fragrant Jewels's original "Barbie" fragrance, which contains notes of peach, pineapple, jasmine, and sweet amber.
The most exciting part of these sets is that when you're done with your product, you reveal a surprise ring. All of the adult products in this line come with a Barbie-themed ring worth up to $10,000. The ring comes with a code that you can enter on the brand's website, revealing how much your new rock is worth.
Keep reading to shop the products.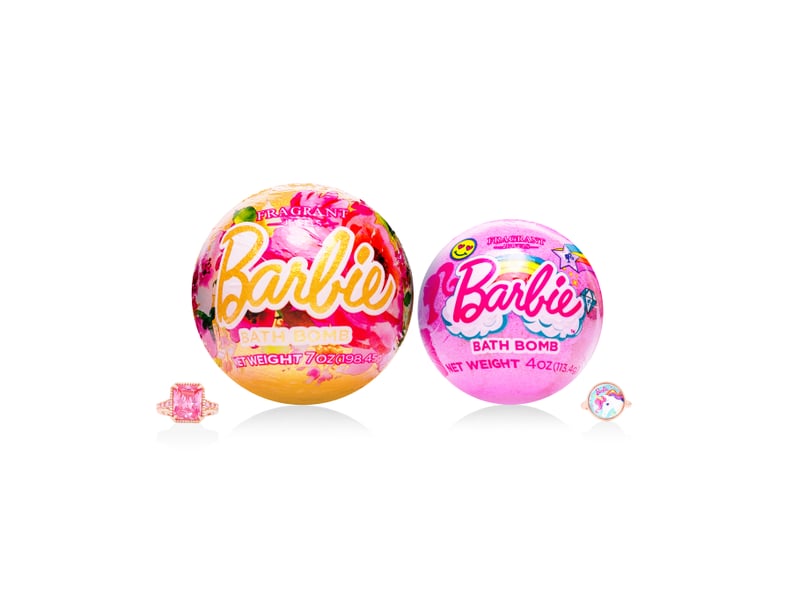 Fragrant Jewels x Barbie Mommy and Me Bomb Duo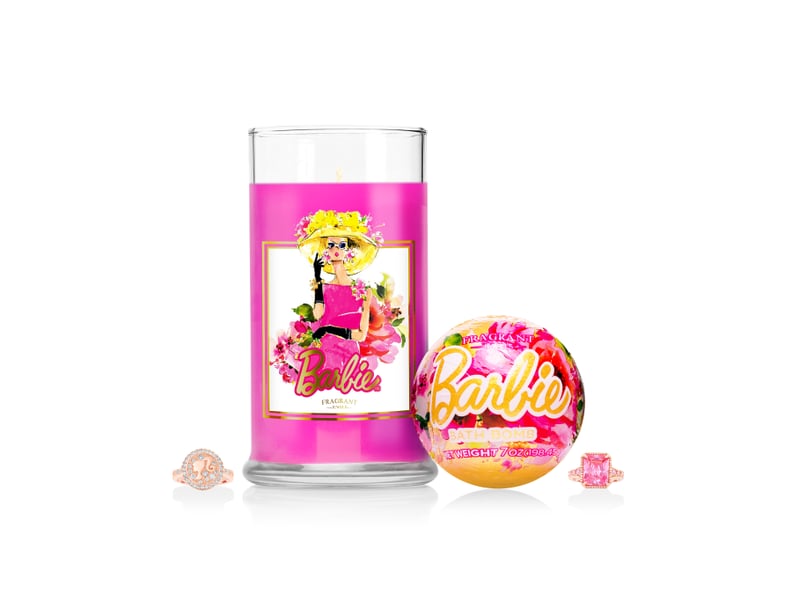 Fragrant Jewels Barbie Candle and Bath Bomb Set
Fragrant Jewels x Barbie Kids Bath Bomb Trio