How Approaching Accessibility Through a "Universal Lens" Ensures No One Is Excluded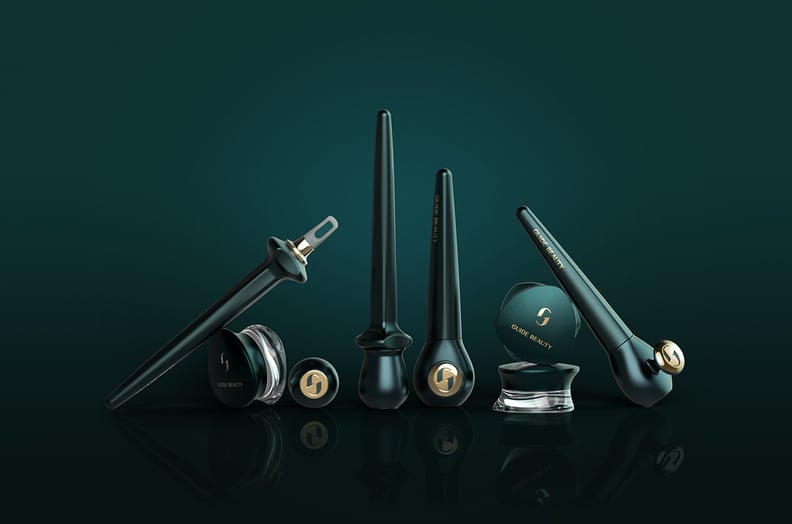 Courtesy of Guide Beauty
Courtesy of Guide Beauty
As POPSUGAR editors, we independently select and write about stuff we love and think you'll like too. If you buy a product we have recommended, we may receive affiliate commission, which in turn supports our work.
So often, when we talk about diversity and inclusivity in the beauty industry, we often forget about physical abilities. While skin tone, gender expression, and culture have slowly started to get the attention that they deserve, those with disabilities are still being left out of the conversation. And yet, one in four people, or approximately 61 million, have one in the US.
As a professional makeup artist, Terri Bryant had mastered all of the basic makeup techniques — applying winged eyeliner, false lashes, you name it. She worked for brands like Dior and Smashbox and, "things were going beautifully," she told POPSUGAR. Then, that slowly began to change.
Bryant knew something was off when she started to feel a disconnect between what she was thinking and what her hand was doing. As an artist, drawing on a flick of a wing was second nature, but suddenly, it became hard for her to do. She recalls being on set with a model, attempting to execute a makeup look that should have been easy, but she just couldn't do it. "[The model] was like 'What's taking you so long?'" said Bryant. "And I was like, 'I honestly, I have no idea.'"
She ignored all of the signs that something was wrong for five years, but then it started to affect her ability to do her own makeup. It wasn't until she was referred to a neurologist that she finally figured out the cause. They said to her,"I am pretty sure you have Parkinson's Disease," and a test confirmed the diagnosis.
"When you look at somebody who has the greatest need, you will ultimately create a better product and outcome for the whole."
Bryant cites that as the day Guide Beauty was born. After a brief "what am I going to do now?" moment, she began looking for a solution. Her Parkinson's diagnosis made her lose sensation in her hand and also caused rigidness in her arm, so she was no longer able to move fluidly to apply different products. "My wrist wasn't as comfortable, my hand wasn't as stable," said Bryant. "But I thought to myself, what if I can solve this?"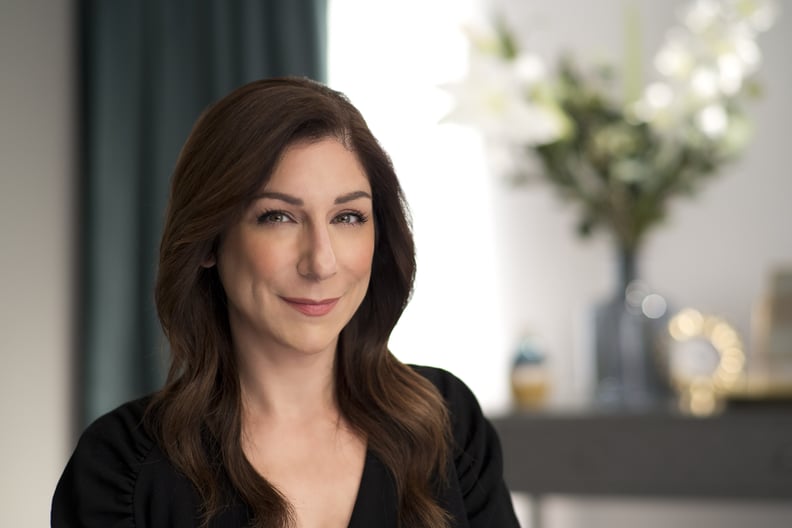 She ripped every brush, compact, palette, and tool apart and began working on her own prototype. It wasn't long until she had something. It was a mascara applicator. "I remember being like, oh my God, this is so easy," said Bryant. Years and hundreds of iterations later, she had three innovative tools: the Eyeliner Duo ($50), Lash Wrap Mascara ($26), and Brow Moment Gel ($26).
The real beauty of Guide is that it isn't just a makeup brand for those with Parkinson's. Bryant's own journey with her disability may have sparked the idea, but by building from the ground up and reinventing the wheel in a sense, she created something that she says "brings everybody in." When it came to testing her products, she brought in professionals, newbies, people with MS, people with arthritis, and factored everyone into the equation.
"I learned to approach accessibility through a universal lens," said Bryant. "When you look at somebody who has the greatest need, you will ultimately create a better product and outcome for the whole." In order to have more inclusive and accessible brands, we need to first recognize a greater need or exclusion that's already happening in the industry. "If brands looked at who's not being included in their world, I can guarantee you, they could create a better process for everyone."