Hailey Bieber's "Disconnected" Graphic Eyeliner
Hailey Bieber's "Disconnected" Eyeliner Is Both Edgy and Romantic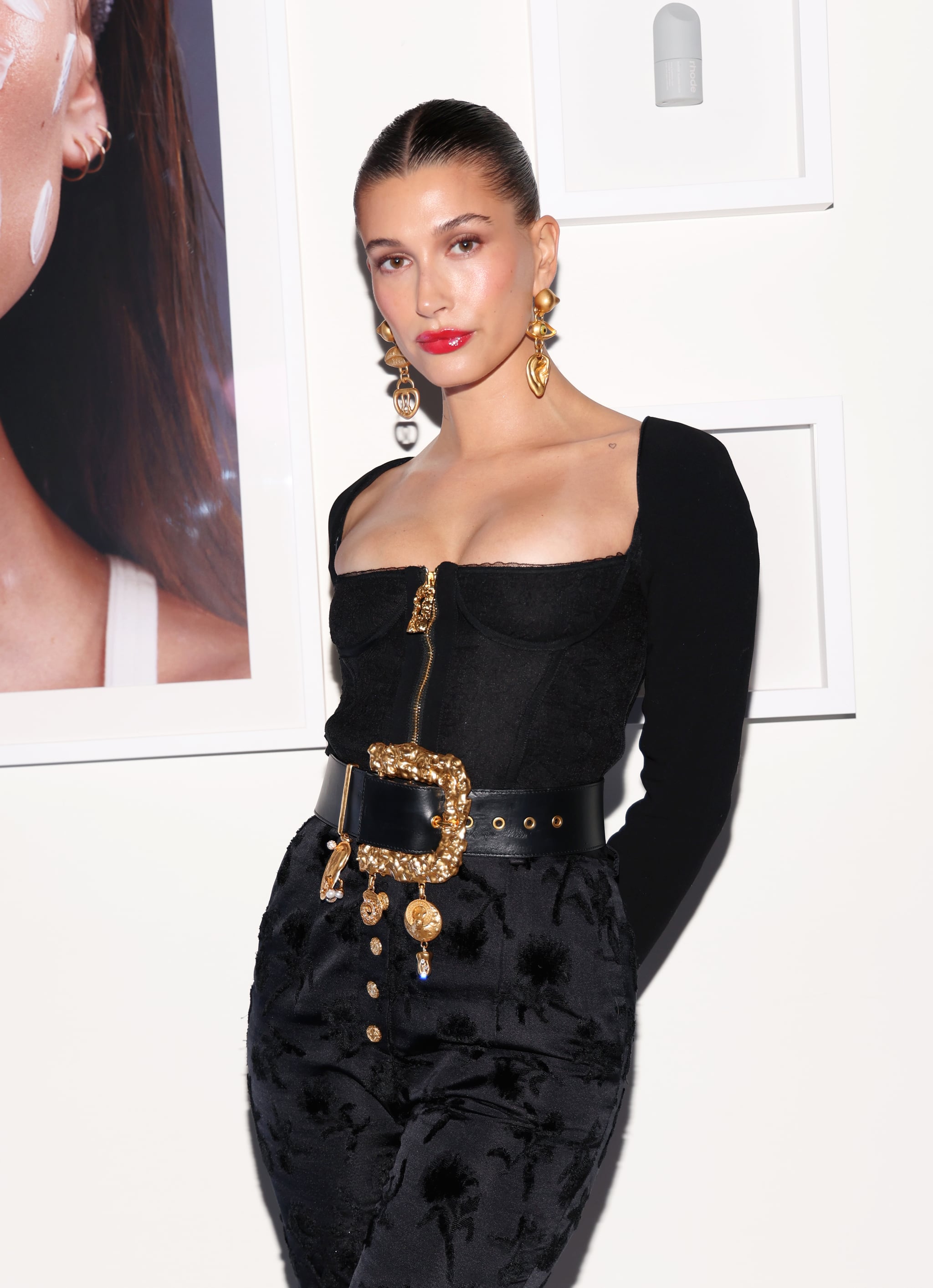 Image Source: Getty/Jerritt Clark / Contributor
Is Hailey Bieber in her "balletcore" beauty era? On March 5, the actor posted a selfie on Instagram showcasing a sweet, bow-accented hairstyle alongside uncharacteristically colorful eye makeup.
For the most part, Bieber opted for her signature glam: soft satin skin, a glossy lip, and rosy blush. However, her eye makeup is what really stole the show. Not only was she wearing pink eyeliner, but it was disconnected in the middle, adding an edgy flare to an otherwise ultra-feminine look. Created by her go-to makeup artist Mary Phillips, Bieber's version of the eyeliner is a masterclass in catering certain trends to your personal beauty style. Whereas the disconnected makeup trend usually leans very bold, the star's version was understated, blending seamlessly with the rest of her aesthetic.
Adding graphic eyeliner to your everyday makeup routine is one of the easiest ways to switch it up. From floating to LED, banana, and even fishtail eyeliners, the options are endless, so you can really get creative. If you want to take the look up another notch, combine it with other trends, like the balletcore hairstyle Bieber was wearing or the marinated makeup trend for a complete Tumblr makeover.
The finishing touch on Bieber's look was her neon-yellow nails and signature leather bomber jacket. Take a closer look at the entire ensemble below.