I Tried a Half-Up-Bun Hack From TikTok: See the Photos
I Mastered This Half-Up-Bun Hack in Seconds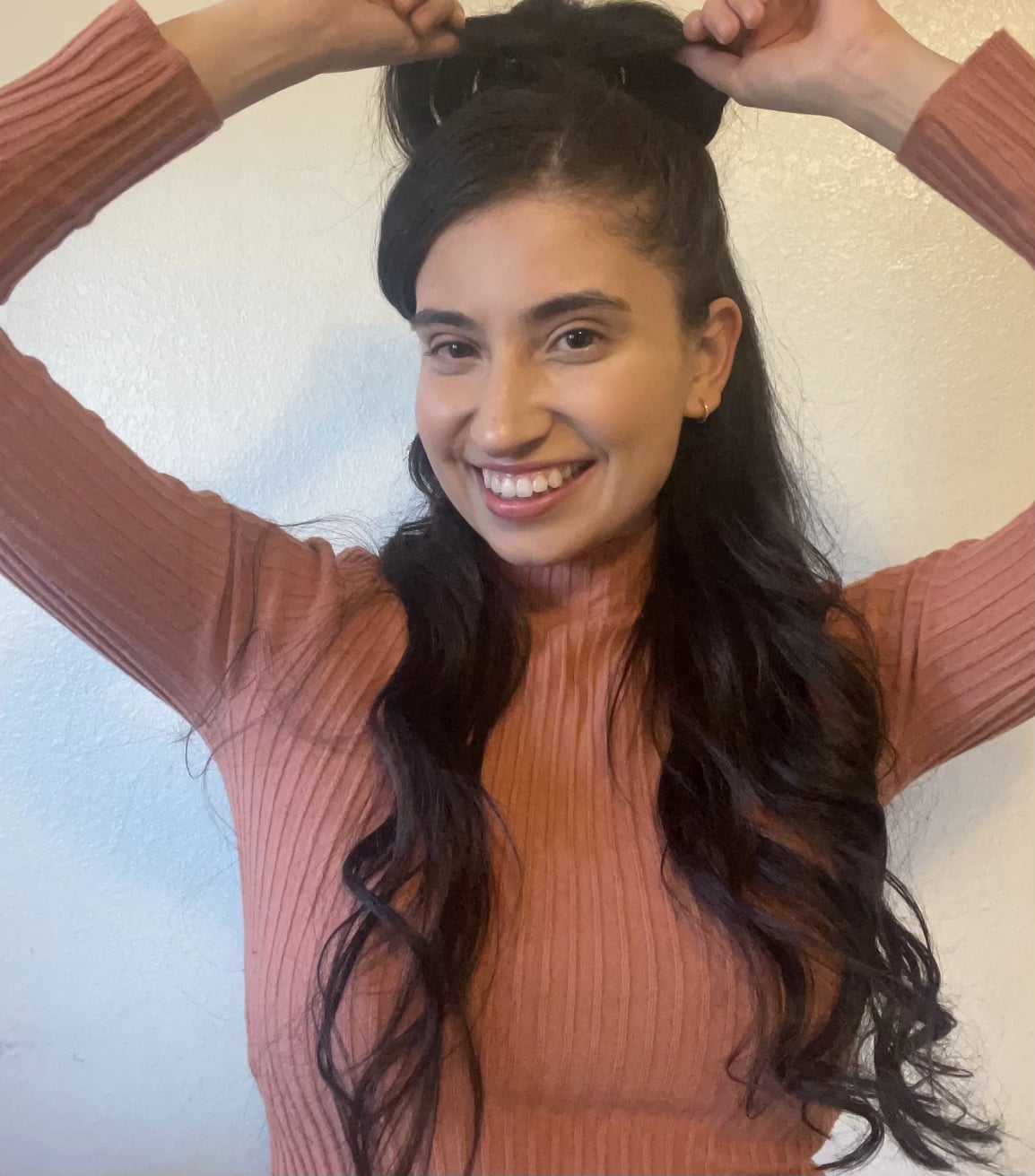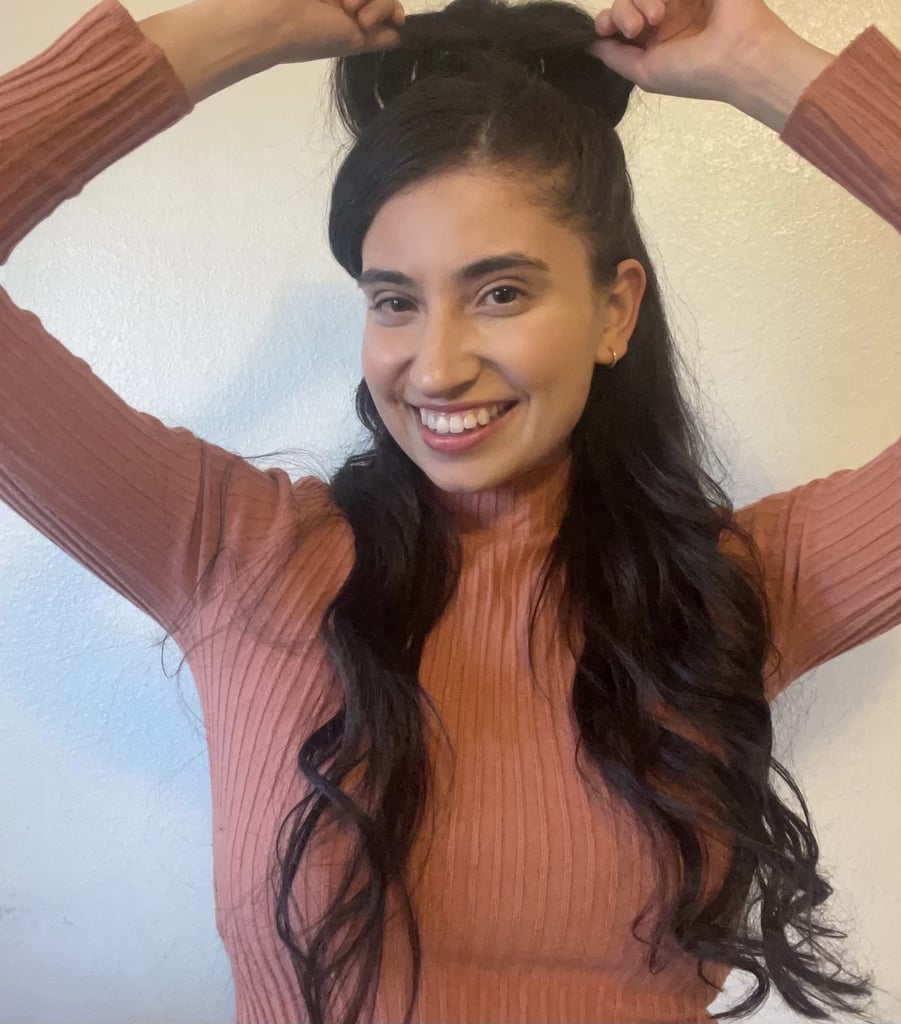 Image Source: POPSUGAR Photography / Lillian Gonzalez
If you're looking for a new hairstyle that takes less than a minute, this one's for you. This half-up-bun hack from TikTok is a lazy girl's dream — I didn't need any bobby pins or clips for it. When it comes to hair hacks, I want them to be easy and ideally use items I already have access to.
One of my favorite hairstyles is half-up, half-down because it's simple and easy to do. But sometimes I get bored of the same look, so I try to find new ways to change it up. I used to wear my hair in a half-up bun and would secure the top section using bobby pins or a hair tie, but it was a little difficult to make it look good rather than messy.
However, after coming across a new hack on TikTok, it made me reevaluate my opinion on the half-up-bun hairstyle. In the video by TikTok user Brylka Project, she only uses two tiny hair ties to get the look, and the final result is quite polished. One tie is used on the top section of hair to create a ponytail. She finishes by pulling the hair halfway through the band to create a looped bun. Then the second hair tie is used at the tail end of the ponytail to make a loop. That loop is then twisted in on itself and wrapped over the first looped bun she made.
I loved the way her hair looked when she finished styling it, so I decided to try the hack for myself. I noticed that it adds volume to the bun, making it look like you made more of an effort, which was my goal. I found it to be a super-easy way to upgrade my hairstyle. It took me less than a minute to do.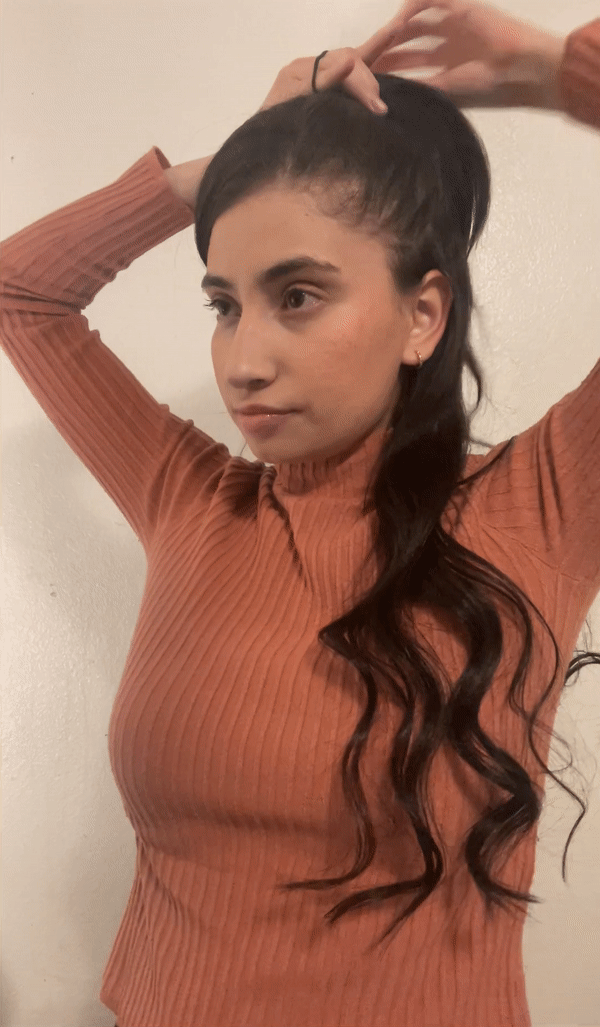 Image Source: POPSUGAR Photography / Lillian Gonzalez
Since this bun hack doesn't require any bobby pins, expect it to be messy — but in a good way. Although it might not feel as secure at first, you can always tighten the ponytail before creating your bun. As with any messy bun, it looks different every time, so don't be afraid to play around.