The Makeup Detail You Missed in HBO's The Flight Attendant
The Subtle Detail You Probably Missed About Cassie's Makeup in The Flight Attendant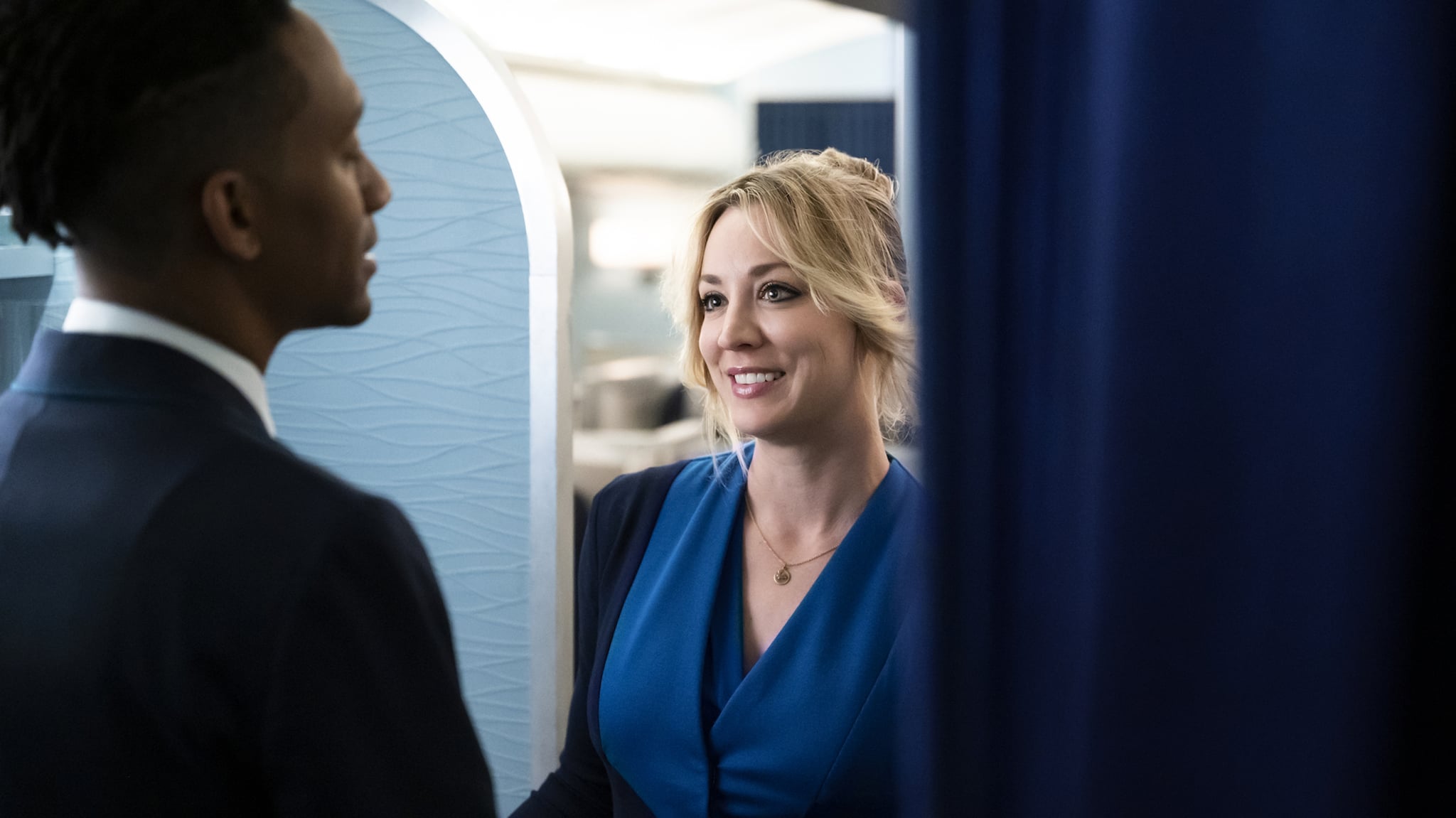 From beginning to end, HBO Max's new series, The Flight Attendant, is a wild ride — and even that description is underselling it. The darkly comedic murder mystery stars Kaley Cuoco as Cassie, a flight attendant who wakes up from a drunken night out in Bangkok next to the dead body of her one-night-stand — and sets out to find his killer. Throughout all of the chaos (and the MANY crimes) taking place thereafter, it'd be easy to understand why the show's hair and makeup choices may not be top of mind for most viewers — but because we are who we are, it's something we took note of right away.
For starters, Cassie in particular frequently wears blue eyeliner on the show, and whether you noticed it or not, the color was more of a symbolic choice than it was a callout to her unconventional ways. "The blue eyeliner on Cassie was chosen to create a uniformity like her flight attendant uniform but also because it brings out her green eyes," The Flight Attendant's head makeup artist, Lori Hicks, told POPSUGAR.
A party girl with a not-so-subtle drinking problem, Cassie is presented to the audience as a deeply flawed protagonist, though some of the only times where we catch her acting mostly pulled together are the scenes in which she's attending to the passengers on her flights, something that Hicks chose to reflect in her makeup choices.
"Cassie had her professional flight attendant look, her funeral look complete with face net and winged eyeliner, and a sparkly party girl-slash-drunk look," she said. "When she breaks down crying and talking to herself in the mirror, she looks beautifully horrific with the mascara running down her face."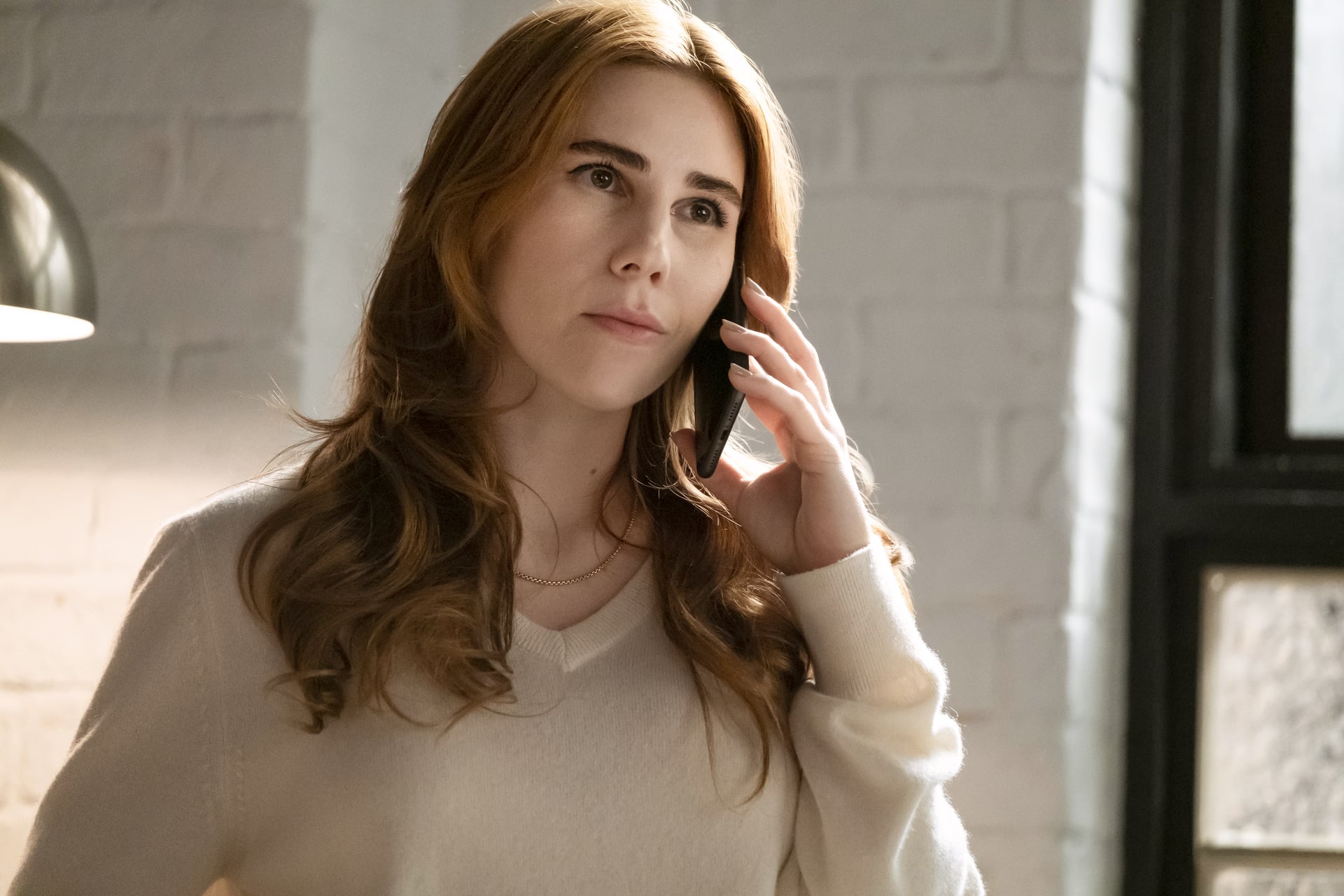 Of course, the blue eyeliner detail doesn't just apply to Cassie. The same thing goes for Cassie's best friend (and on-screen foil) Annie, played by a scene-stealing Zosia Mamet. According to Hicks, the blue eyeliner on Annie was meant to brighten up her eyes while also adding some spice to her character, a commitment-phobic lawyer who mostly plays by the rules. "We wanted to show that she was a multifaceted person, not a typical lawyer," Hicks said.
As someone who managed to marathon through the show's first season within a day, certain details from The Flight Attendant make so much more sense to me now that this has all been explained. To check out all of the show's calculated background choices, you can stream every episode now on HBO Max.
Image Source: HBO Max / Phil Caruso