As POPSUGAR editors, we independently select and write about stuff we love and think you'll like too. If you buy a product we have recommended, we may receive affiliate commission, which in turn supports our work.
Cozy sweaters, falling leaves, pumpkin spice everything, and cool weather are just some of the best parts of the fall season, as are the vampy lipstick shades and moody nail-polish colors. No matter what new beauty trends come into play each year, those two things will always be a constant.
If you have a go-to nail-polish shade for the season, returning to it every year feels like a warm hug. That's why many of our editors like to stick with what they know — be it a neutral beige or crisp red. But every once in a while, a new collection or color drops for the season that piques our interest and makes it way into our regular rotation, which is exactly what happened to so many of us this year.
Whether it's a color they discovered years ago and can't imagine abandoning or a newly discovered shade that's calling their name, our editors shared their favorite fall nail-polish colors, ahead.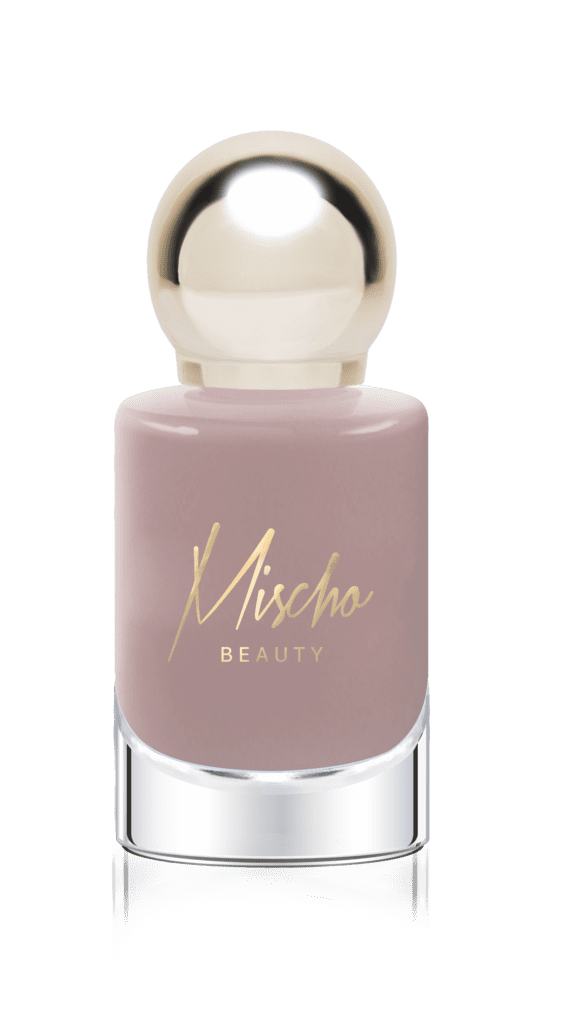 Mischo Beauty in Birthday Suit
"I'm of the firm belief that neutral nail polish is a year-round convention, especially when you're too busy to get a manicure every time it chips. (Some people call it boring; I call it consistent.) I've always gravitated toward sheer pinks and beige that are more forgiving no matter the season for that reason, but fall is the one time I try to bump it up on a notch. Enter: Mischo Beauty in Birthday Suit ($20), a dreamy mauve shade that's a punch or two above neutral but still subtle enough for my comfort level." — Kelsey Castañon, POPSUGAR beauty director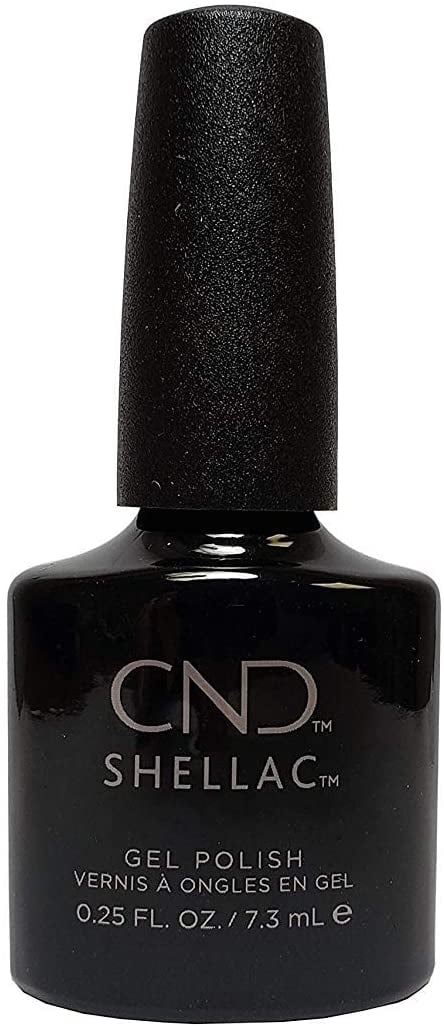 CND Shellac in Blackpool
"For the last decade my fall go-to has been a black polish. I've learned throughout the years that regular ol' polish doesn't do the color justice, so I often opt for a gel manicure or, if I'm lucky and it's available in my salon, CND Shellac in Blackpool. It's shiny, perfectly moody, and something I know Lauren Conrad circa 2006 would approve of." — Samantha Sasso, associate beauty editor, native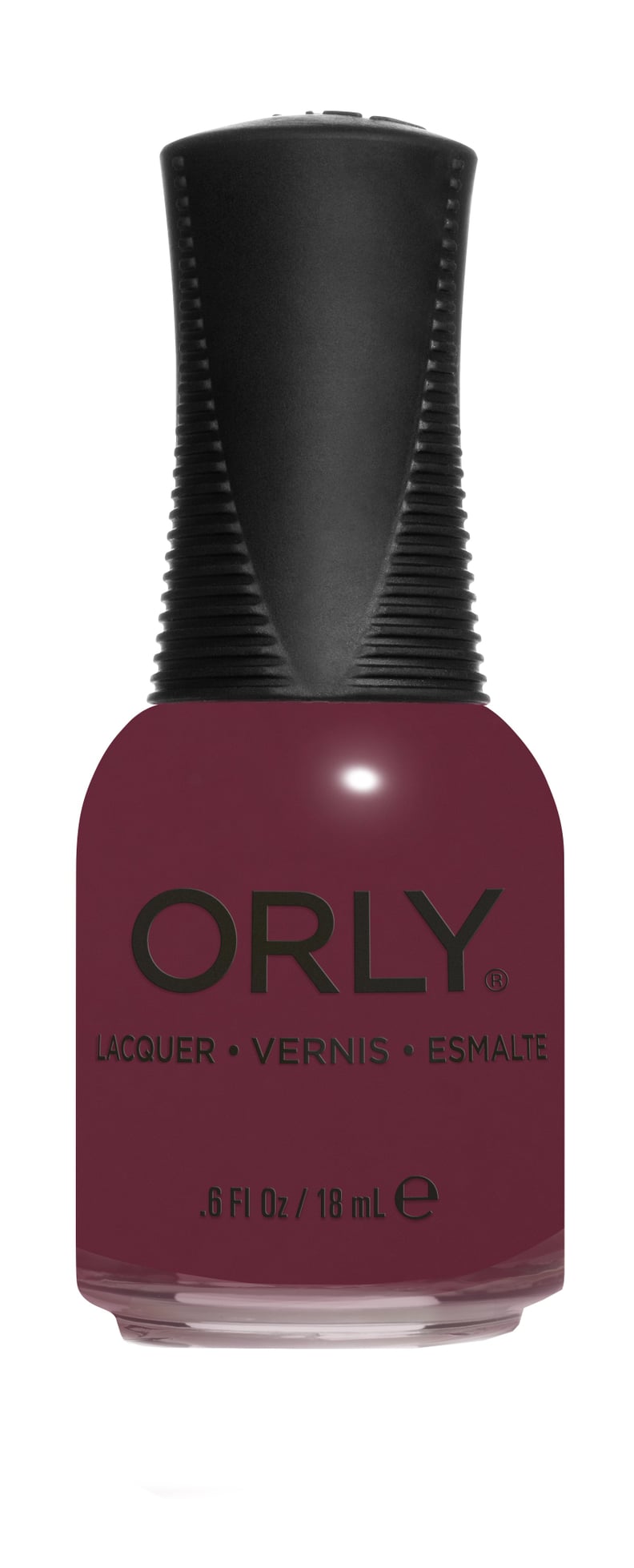 ORLY Wild Abandon
"I typically stick to two nail-polish colors year-round: soft pinks in the spring and summer and reds in the fall and winter. ORLY Wild Abandon ($10) from the brand's 2020 fall collection is a beautiful red and purple hybrid which makes it feel fresh and different than my usual shade but is still well within my comfort zone. It really makes my fingers pop and I can't wait to rock it all season." — Jessica Harrington, associate beauty editor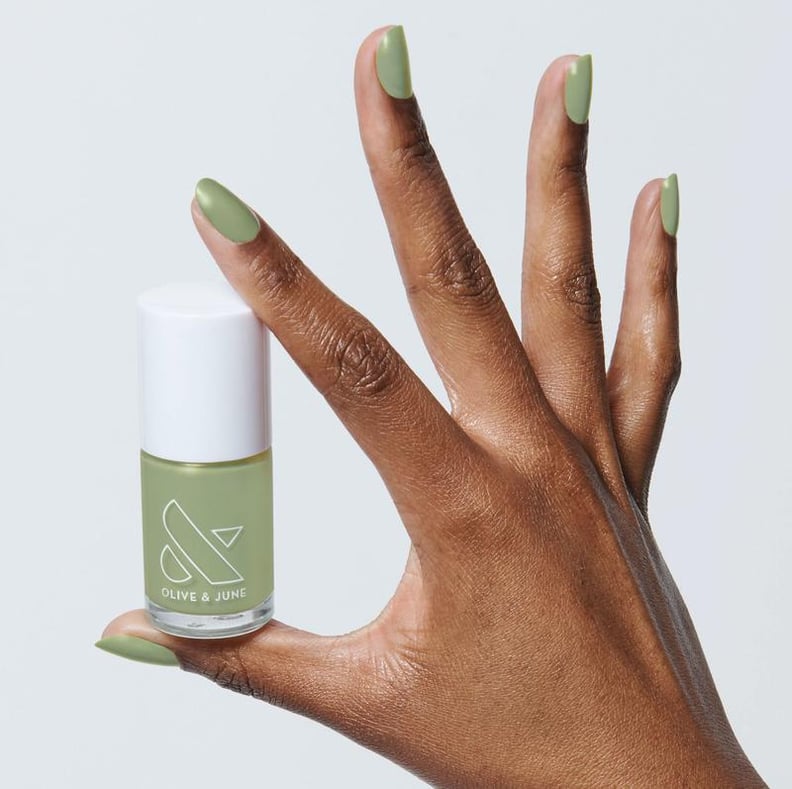 Olive & June WKF
"Now that I've spent six months perfecting my DIY mani, I'm very excited for a real fall color — something fun and opaque and quintessential for the season. Olive & June WKF ($8) is that color. It's a green that's somewhere between moss and camo that flatters just about any skin tone. And the Olive & June formula is so easy to use, it makes up for any weaknesses in my technique." — Dawn Davis, senior editorial director, Group Nine Media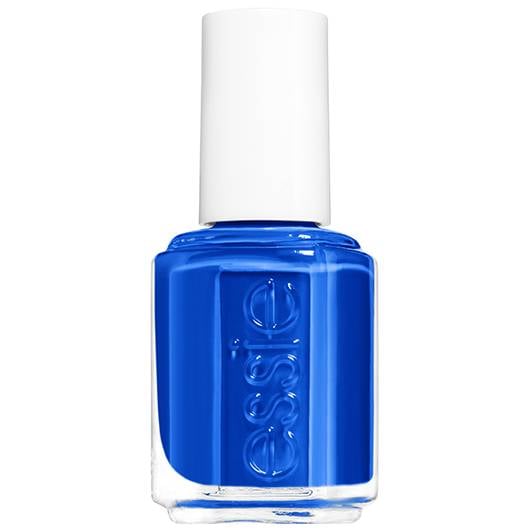 Essie Mezmerised
"I'm a big blue girl — would wear it head to toe — and so that literally means my toes are usually a shade of blue. It makes me feel like I am somewhere beachy and beautiful even when I am not. My go to blue shade that I always come back to is Essie Mezmerised ($9). It's such a solid bold royal blue. If I want to feel a little more winter and dark I go with Essie Style Cartel ($9)." — Lisa Sugar, POPSUGAR editor-in-chief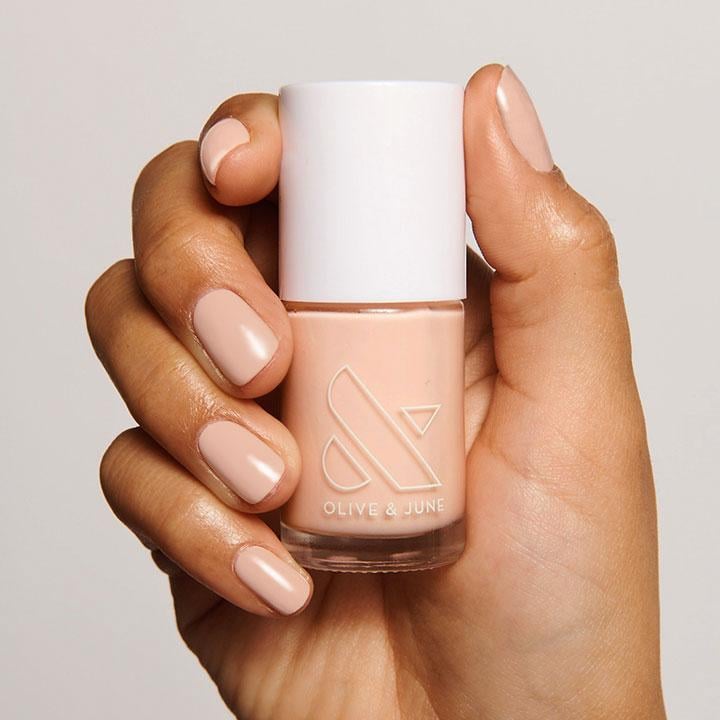 Olive & June JO
"It's not very often that when a brand drops a nail collection I love every single color but that's exactly what happened when Olive & June launched the latest 2020 Fall Collection. As someone who lives for neutral, warm-toned hues all year round, it's been hard to choose just one as my favorite, but Olive & June JO ($8) has been my recent go-to. It's a beautiful, sandy apricot color that's the perfect nude shade against my medium complexion. What I love most about it, though, is that it still feels very bright and the peachy tones make it a great transitional color for these final days of summer." — Genesis Rivas, assistant beauty editor, Makeup.com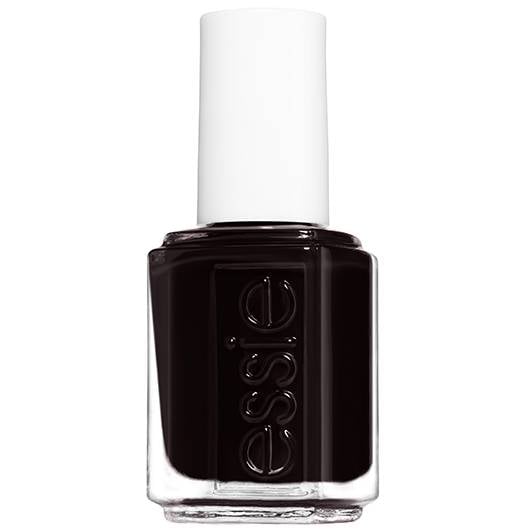 Essie Wicked
"Ever since seventh grade — and much to my mother's dismay — Essie Wicked ($9) was always my favorite 'back-to-school' nail-polish shade, and it still is. This classic, deep red-brown is pretty sheer with one coat, but transforms into the ultimate vampy oxblood by its second. It's deep enough to starkly contrast my olive-toned skin, but neutral enough to pretty much go with any chunky sweater or fall makeup look. I'll always love this shade because it captures everything nostalgic about fall — cool nights, rich foliage, and of course, Halloween." — Alanna Martine Kilkeary, associate beauty editor, Makeup.com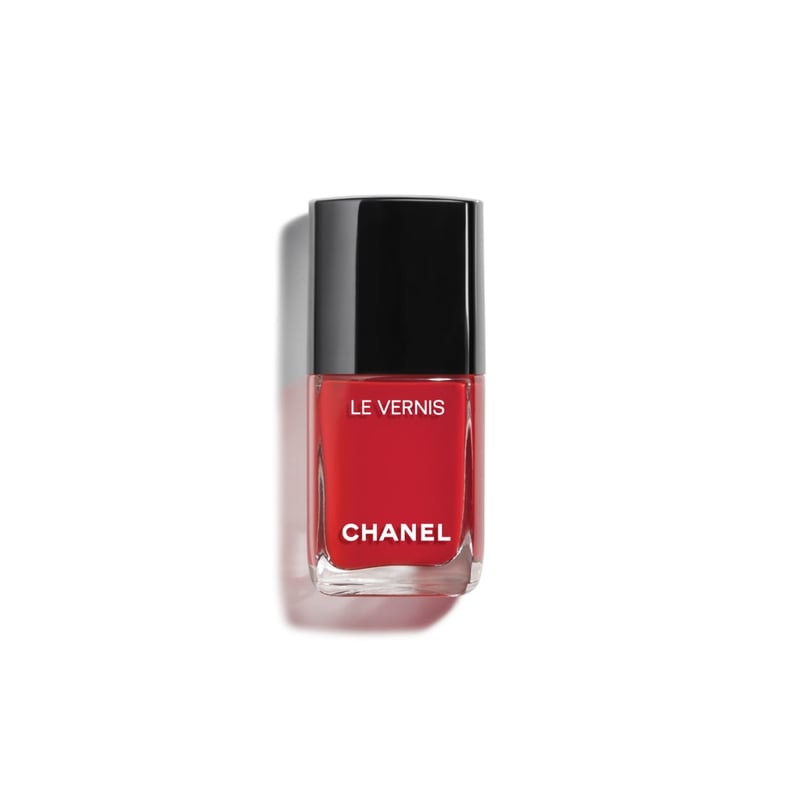 Chanel Le Vernis in Gitane
"Since I live in LA, fall doesn't have as much oomph weather-wise as most other places do. However, even though the palm tree leaves don't change color, I still like to stay seasonal in a few aspects of my beauty routine — i.e. warmer eyeshadow colors, thicker moisturizer, and of course, new nail-polish shades. I have two go-tos depending on my mood: Chanel Le Vernis in Gitane ($28) and J.Hannah Hepworth ($20). Hepworth is the perfect earthy beige-taupe — it's subdued and elegant, and goes with everything I might be wearing no matter the California temps. When I'm feeling more festive and poppy, Gitane is the ultimate bright red shade to compliment the vibe; it's kind of a hybrid red-orange that sets it apart from other classic cherry reds, which I adore." — Aviel Kanter, associate director, native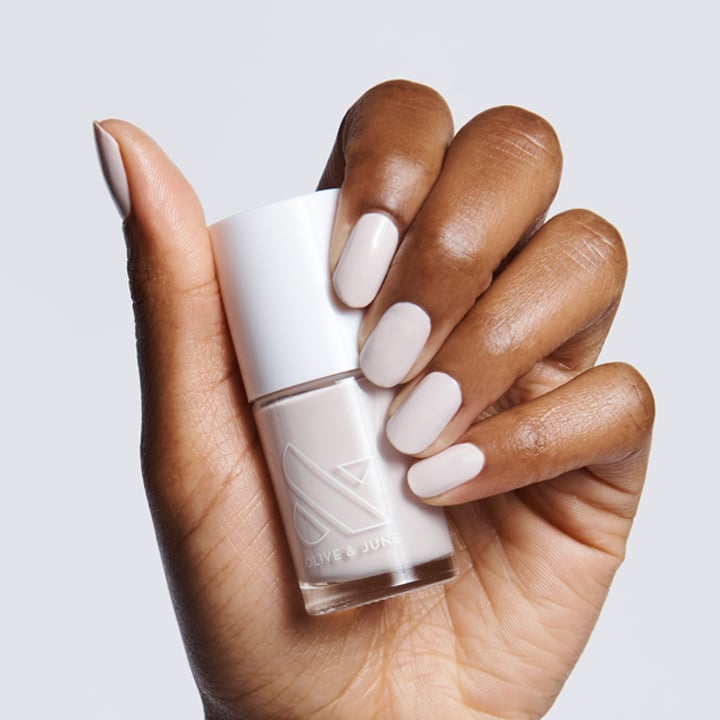 Olive & June ECC
"My favorite fall shade right now is Olive & June ECC ($8). I love that this gray is so light, but it's also completely opaque. It's the perfect transitional shade, and it feels cozy but still elevated. I'm not a huge fan of dark polish, so this is a great shade for colder months when my go-to pastels feel a bit out of place. Plus, it doesn't wash out my pale skin like so many gray shades tend to do." — India Yaffe, assistant editor, shop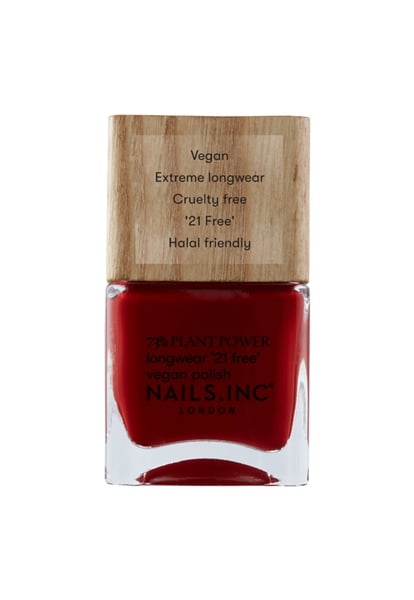 Nails Inc Swear By Salutation Plant Based Vegan Nail Polish
"Nothing, and I mean nothing, beats the look of a crips red manicure. In the fall, I trade my candy apple red shade for a deeper, bold hue like the Nails Inc Swear By Salutation Plant Based Vegan Nail Polish ($10). The color is so rich you can get away with just one coat if you're in a hurry (but I like doing two for the drama) and the formula is incredibly smooth and easy to use." — JH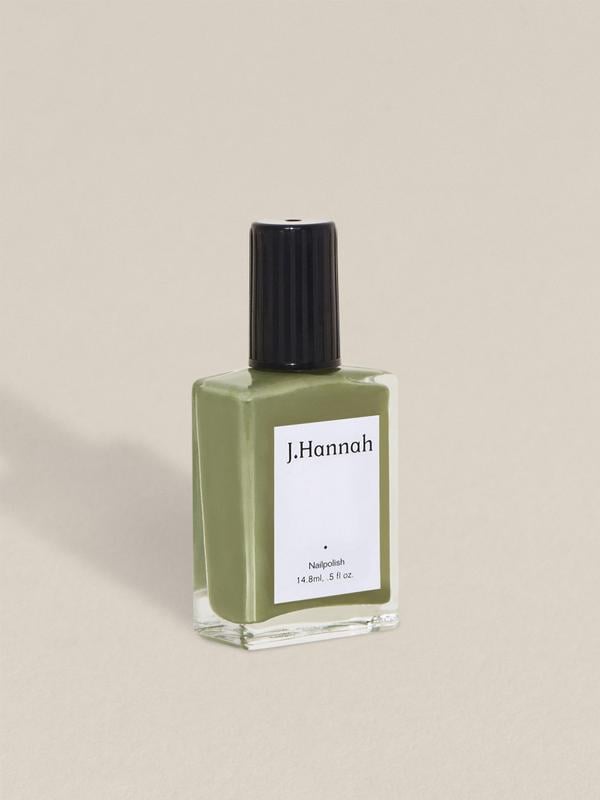 J.Hannah Eames
"My go-to when I have my spa day at home is J.Hannah nail polish in Eames ($19) and Fauna ($19). Their earthy, burnt orange and green olive colors are my favorites for fall." — Shelcy Joseph, assistant editor, shop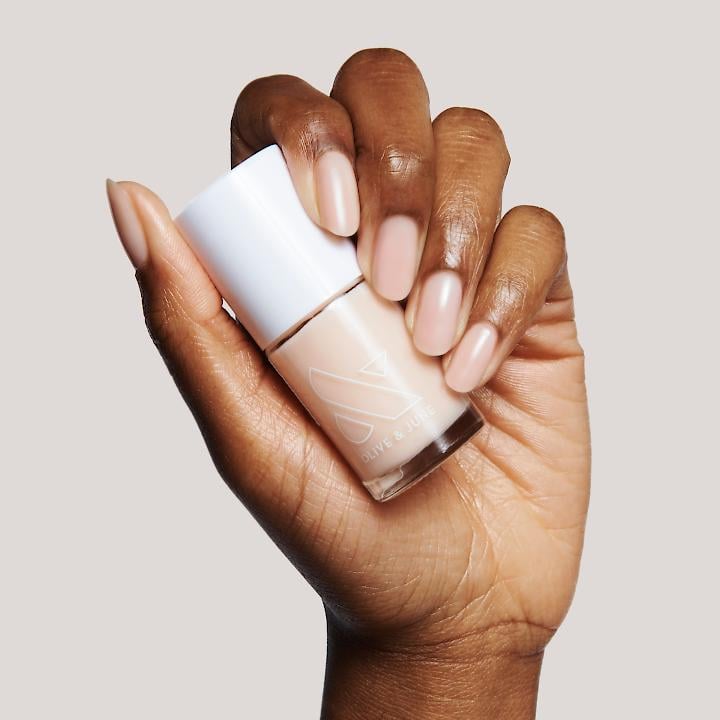 Olive & June EC
"Olive & June EC ($8) is my go-to for nails because I'm a nail biter and can't do bold colors or anything fun until I break this gross habit. When I do try to stop, I'll use this polish because it's clean and neutral." — LS