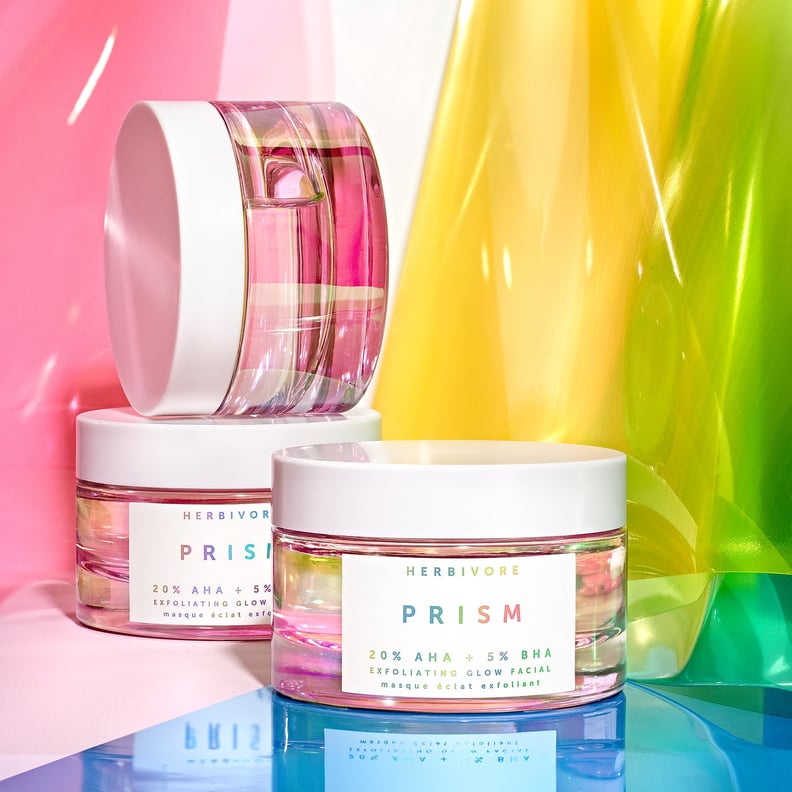 Herbivore.
Herbivore.
As POPSUGAR editors, we independently select and write about stuff we love and think you'll like too. If you buy a product we have recommended, we may receive affiliate commission, which in turn supports our work.
As someone with sensitive, acne-prone skin, I always have to be super discerning about my skin care, and usually harsh products are out of the question. They tend to make me break out, or turn my skin tomato red, neither of which are ideal. That's why I was cautiously optimistic about this Herbivore Prism 20% AHA + 5% BHA Exfoliating Glow Facial ($58). I've used products from Herbivore before, and they've managed to strike the right mix of potent and gentle for my skin, but you never know with a brand-new product. Well, I've tried it, and it definitely has my sensitive-skin seal of approval.
Before I go any further, it's important to note that everyone's skin is different. If you also have sensitive skin, do a patch test on your arm before using it on your face. I've found that this mask is kind of a unicorn for my skin. It's potent, but it doesn't tingle or feel even remotely uncomfortable as some other exfoliating products tend to do. It also works; I have the most beautiful, natural glow the next morning. Plus, the prismatic color looks so pretty on my vanity. If you've been wary of exfoliating masks, this might just be the one for you.