I Have Hormonal Acne, and These Are the 5 Spot Treatments I Can't Live Without
As POPSUGAR editors, we independently select and write about stuff we love and think you'll like too. If you buy a product we have recommended, we may receive affiliate commission, which in turn supports our work.
I've spent over a decade battling hormonal breakouts. After what seems like a lifetime, I've finally got my routine down to a science. That doesn't stop a few breakouts from popping up during my period, though. I don't mean a whitehead or blackhead that's easily pop-able — I'm talking deep, under-the-skin cysts that hurt; I can feel them coming on before they even appear. Sometimes even stress can cause these for me.
This is just a part of my life, and I've accepted it, but honestly, it really stresses me out . . . which causes even more breakouts and picking. It's a vicious cycle that I struggle to escape from. Over time, I've found solace in working with the right products. I mostly turn to spot treatments, and I've tested what seems like hundreds. They all promise the same results: "Make your pimple disappear in hours!" but I know that's nearly impossible. Still, through all the trials, I have found a few that actually help me cut my breakout time in half, and in some cases, can vanish a zit in a day or two.
If you're someone who also suffers from stressful breakouts, then you're not alone. To help find what works best for you and your skin, I curated a list of my favorite spot treatments and how I use them. Maybe they will work for you or just get you inspired to find the right matches for your skin type. Keep reading to shop my top picks.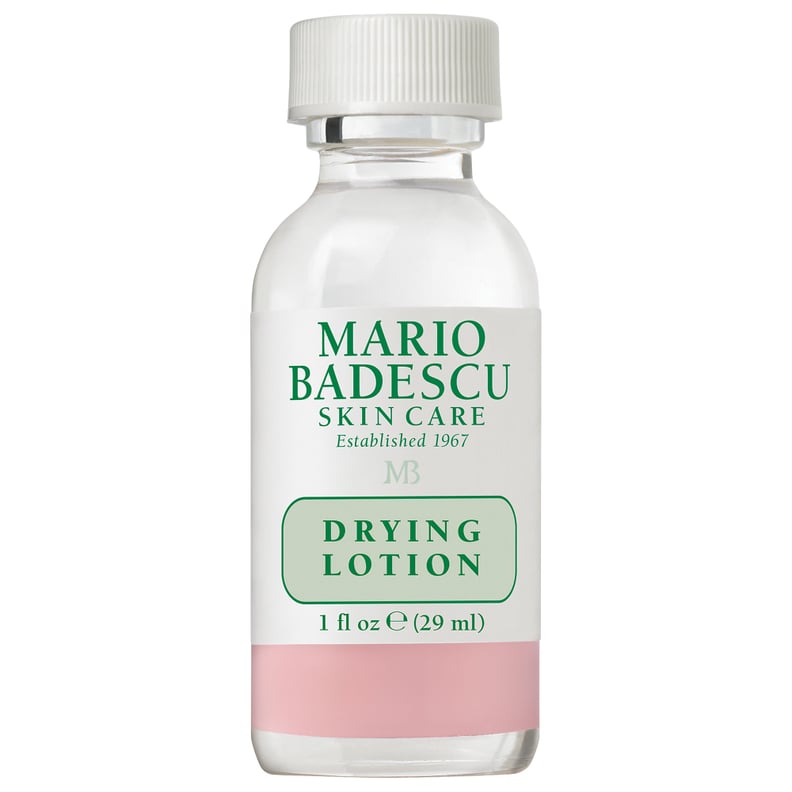 My Everyday Hero: Mario Badescu Drying Lotion
It's no secret that the Mario Badescu Drying Lotion ($17) is a fan favorite. The award-winning solution is what I use almost daily. I like using it for smaller pimples that pop up every now and then. At the first sight of any bump on my face, I apply it before bed. When I wake up, there's pretty much nothing there. Sometimes I use it on cysts, too, but I find it's better for smaller breakouts.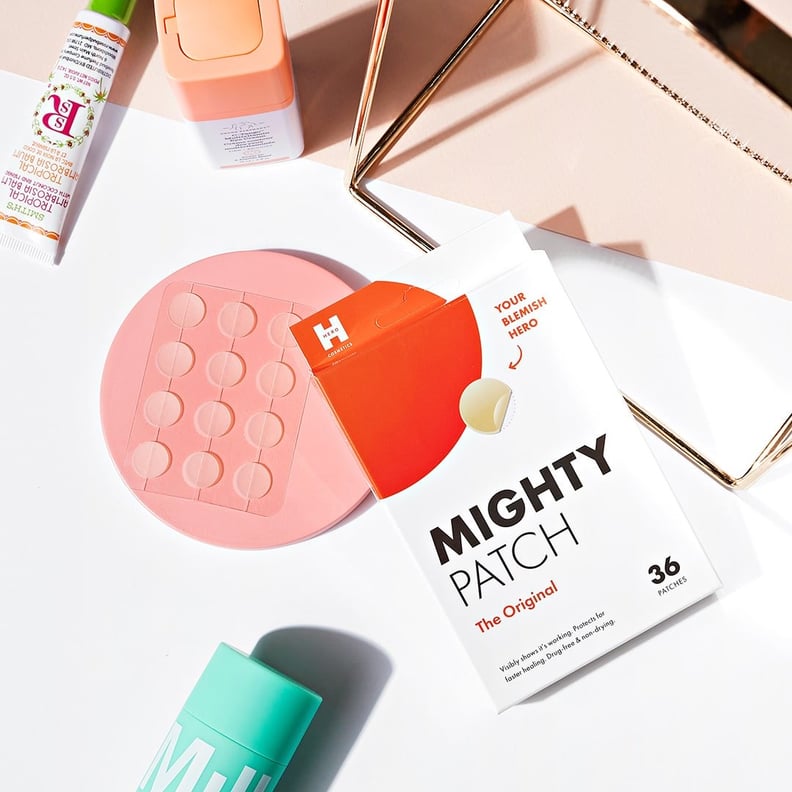 My Secret Weapon: Hero Cosmetics Mighty Patch Original
When I feel a big hormonal cyst coming on, the Hero Cosmetics Mighty Patch Original ($13) is the option I turn to. The vegan and cruelty-free patches are made from clean products, but they do wonders. I have used these on my most painful and deepest pimples. I find that not only do they go away much faster but they help reduce a dark spot that's often left behind. I simply put one on before bed and in the morning notice that it's much flatter.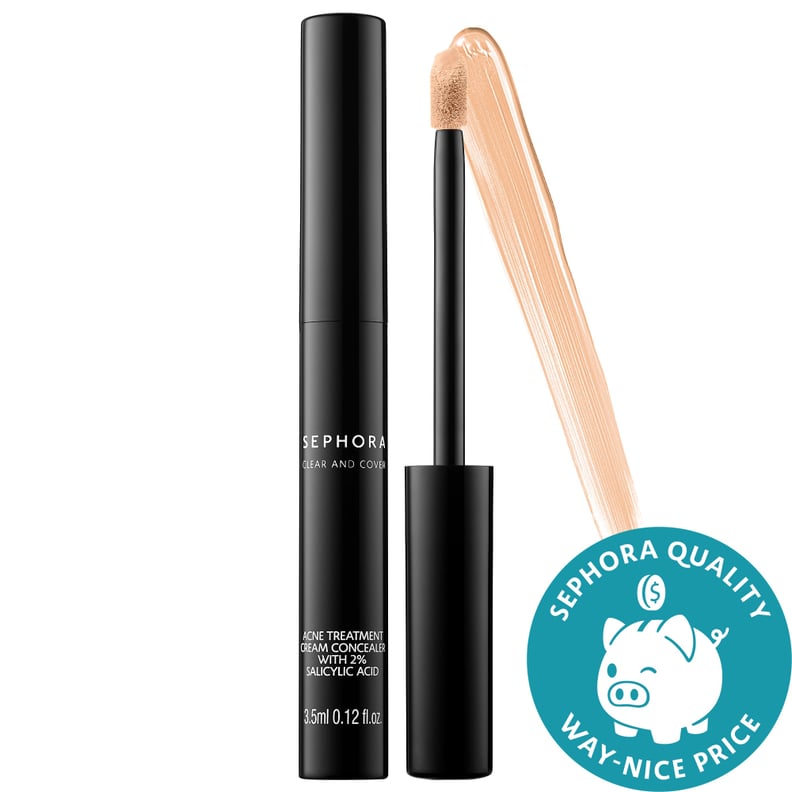 My Favorite Coverup: Sephora Collection Clear and Cover Acne Treatment Cream Concealer
I'm not a huge makeup person — I pretty much only wear tinted moisturizer. I find a lot of concealers always made my breakouts look cakey and more noticeable. I tried this Sephora Collection Clear and Cover Acne Treatment Cream Concealer with 2% Salicylic Acid ($14) on a whim, not thinking it would be a game changer, and I was wrong. Not only does it cover a majority of my breakouts, but the acne-fighting formula helps them go away quicker, too. I like to put mine on with a brush to perfectly blend in.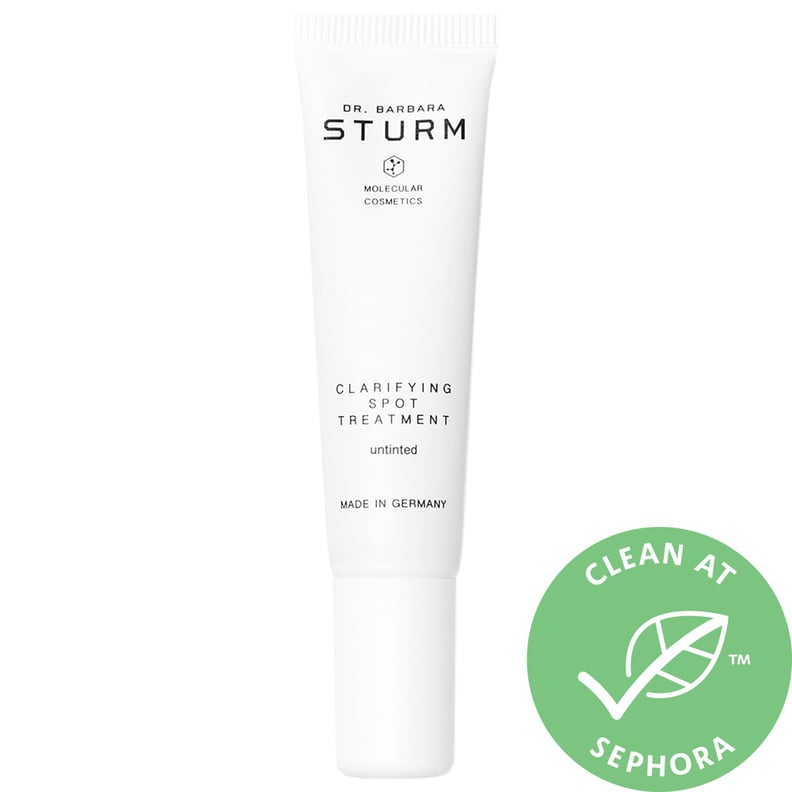 My Gentle Go-To: Dr. Barbara Sturm Clarifying Acne Spot Treatment
The Dr. Barbara Sturm Clarifying Acne Spot Treatment ($55) is a gentle yet effective choice I love to use in the daytime. Although, it comes in tinted shades, I prefer using the clear option. It's thin and light, so I often use this one in the morning before I put makeup on. The tea tree oil helps heal a blemish and reduce redness. I also like to use it on my body acne, if I feel a large breakout on my chest or back, I apply it before getting dressed, and it feels like nothing is there.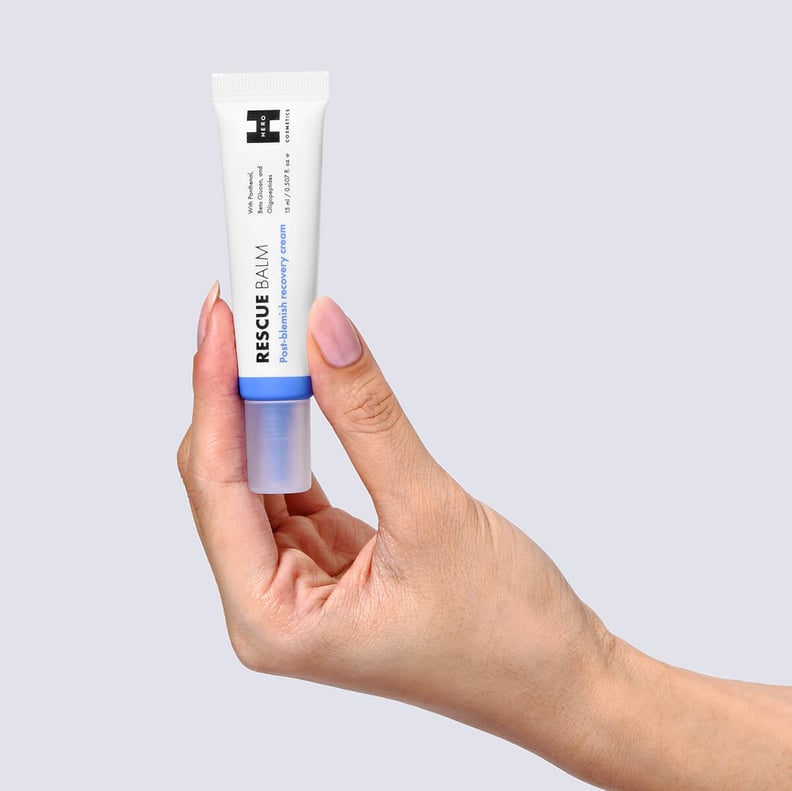 My "Oops I Picked" Relief: Hero Cosmetics Rescue Balm
I'm a self-proclaimed picker. It's really hard for me to not pop a pimple, and oftentimes, I end up scaring my skin and making breakouts even worse. I try my hardest to not pop, but sometimes, it just has to be done. The Hero Cosmetics Rescue Balm ($13) is truly a lifesaver. It's like a first-aid ointment that melts into your skin and helps to heal damaged skin. After using it, within just a few days, the mark I made is all gone.