I Tried the Colorblock Eyeshadow Trend That's Taking Over Instagram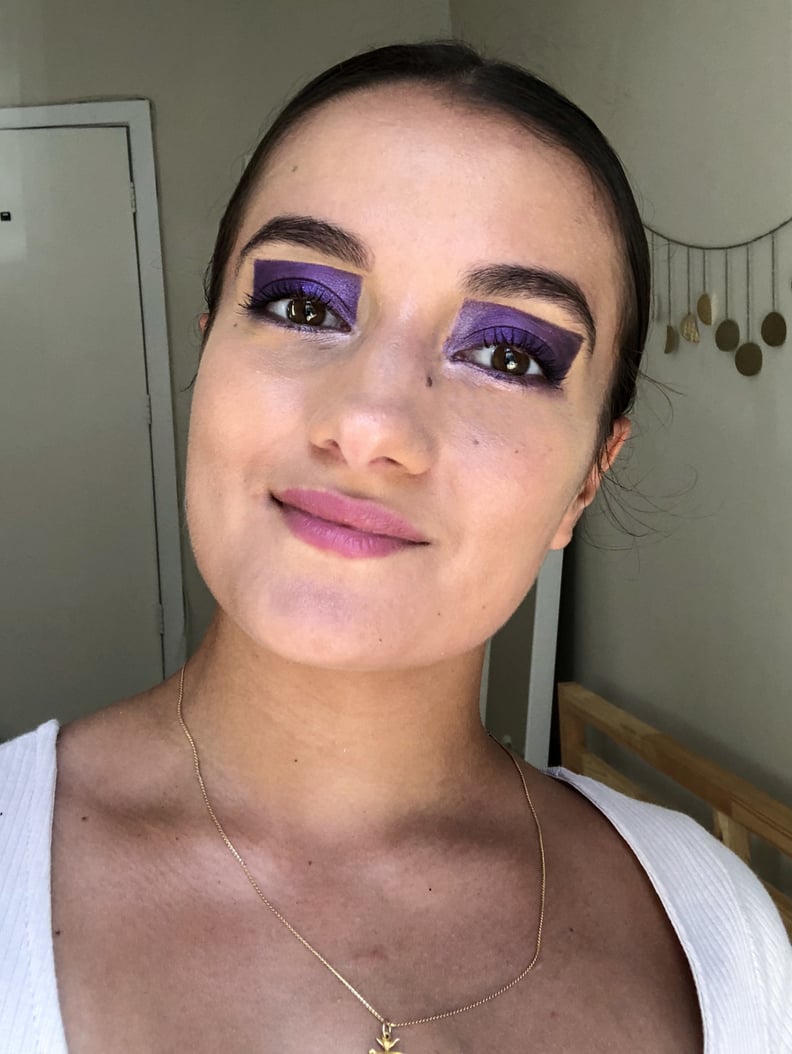 POPSUGAR Photography | Rayna Rossitto
POPSUGAR Photography | Rayna Rossitto
As POPSUGAR editors, we independently select and write about stuff we love and think you'll like too. If you buy a product we have recommended, we may receive affiliate commission, which in turn supports our work.
Instagrammers are always finding inventive ways to experiment with makeup. Think: floating liner, watercolor eye makeup, and now, colorblock shadow. Instead of following the natural shape of your eye, this new trend features a literal block of shadow on the lids, and it's surprisingly easy to re-create. You can take a cream-based shadow and swipe it across your eyes for a minimalist approach, or use concealer, a few brushes, and eyeshadow for a more defined look.
Ahead, find a step-by-step tutorial so you can test out the trend yourself, along with the under-$6 tools you need — all from e.l.f. Cosmetics.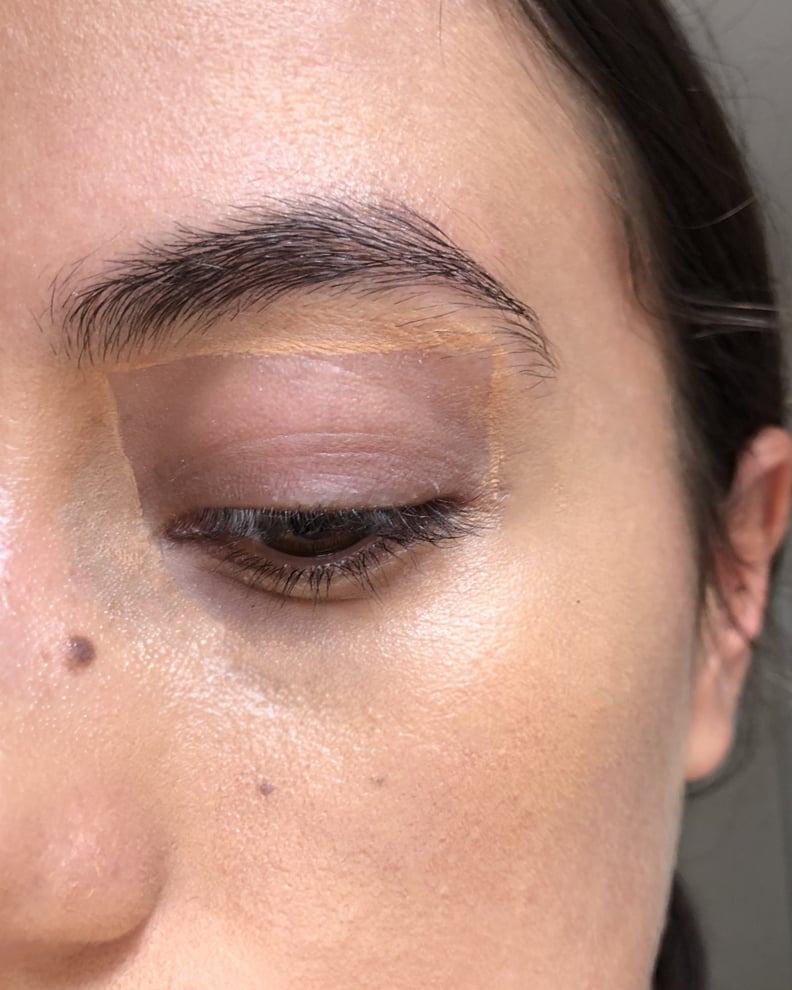 Step 1
First up was creating an outline of the rectangular shape. I pressed a bit of the 16-Hour Camo Concealer ($6) onto the top of my hand and dipped a flat eyeliner brush ($4) into the product. Starting from the outer corner of my eye, I used short strokes to line the concealer up toward my brow bone and across my lid, down to my tear duct. Placing the concealer in quick dashes ensured that my lines were straight and edges were defined. This technique made the geometric shape surprisingly easy to define.
Step 2
Because the concealer lines were rather harsh, I used a concealer brush ($4) and more product to blend out the edges.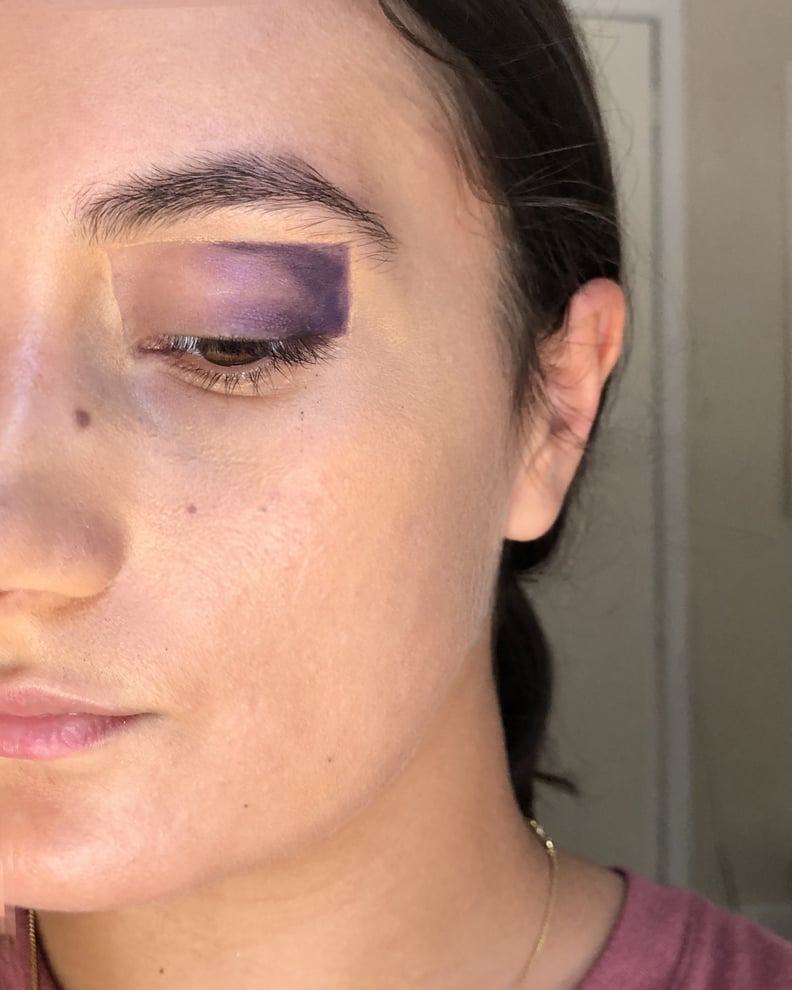 Step 3
Using the same flat eyeliner brush, I applied the deep purple shade from the Bite-Size Eyeshadow Palette ($3) along the outer edges. With a stiff, small blending brush ($2), I blended the same shadow from the corner of my eye into the middle of my lid.
Step 4
For the inner corner, I took the same approach. I lined the inner edges with the second-darkest purple shadow, then blended out to the middle of my lid.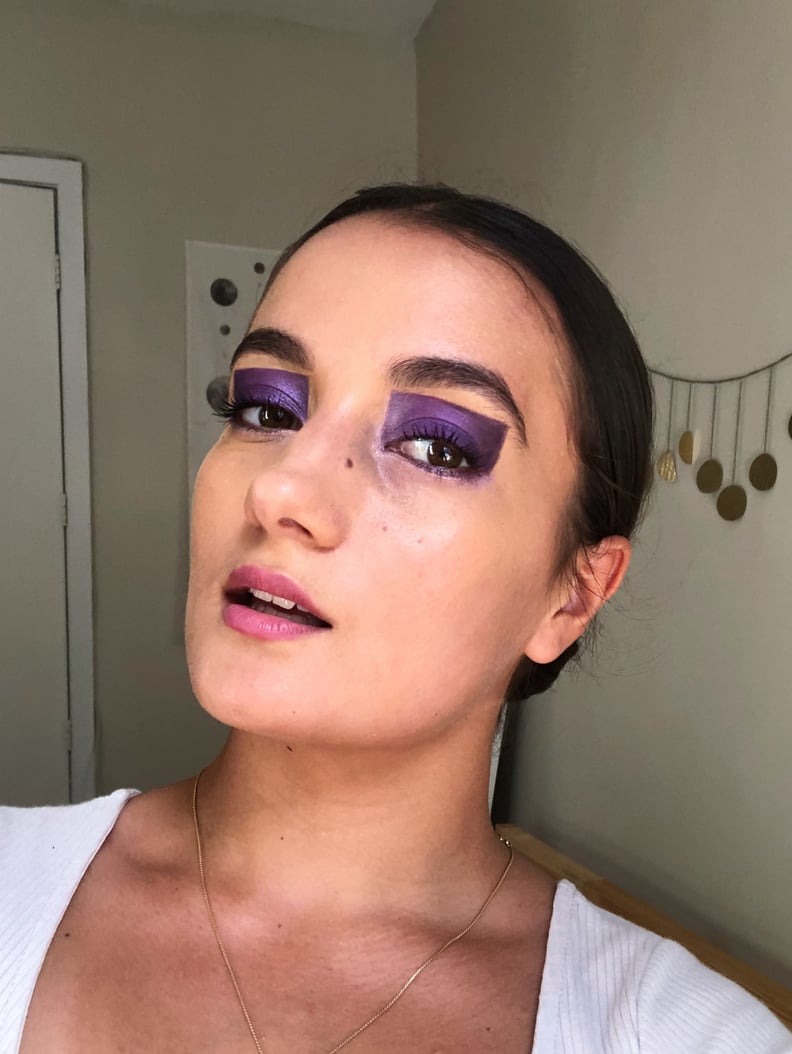 Step 5
To tie the look together, I applied the lightest, shimmery purple shadow in the inner corner of my eye and the upper lash line. I also took the remaining product left on the flat eyeliner brush and smudged it along my lower lash line. Since the eyeshadow was pretty graphic, I opted for a natural-looking lip — the Seriously Satin Lipstick ($3) in Nectar.