These Under-$6 Products Are the Key to Creating the Perfect Floating Eyeliner Look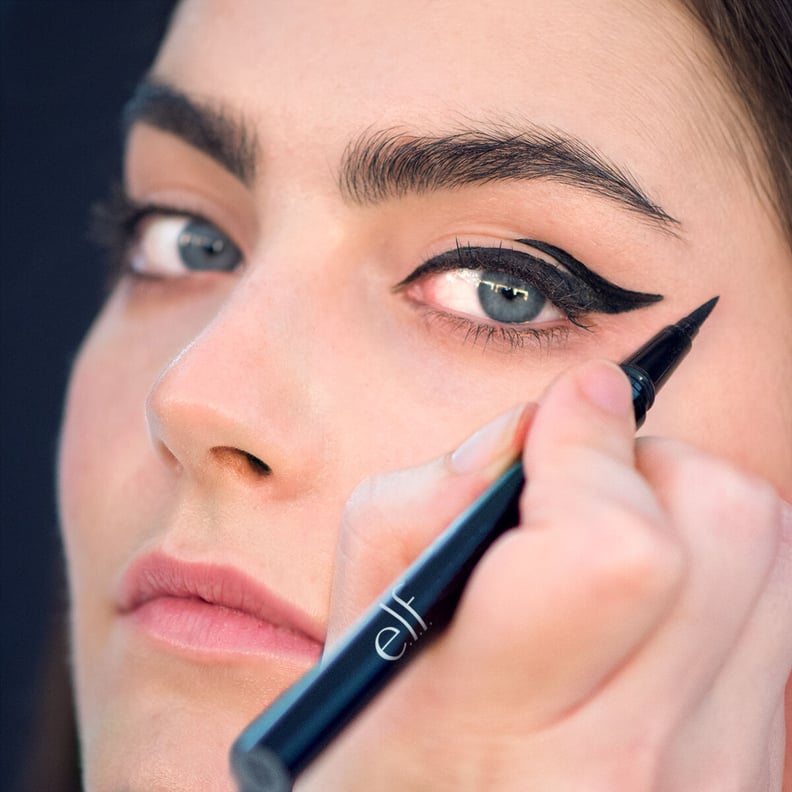 e.l.f. Cosmetics.
e.l.f. Cosmetics.
As POPSUGAR editors, we independently select and write about stuff we love and think you'll like too. If you buy a product we have recommended, we may receive affiliate commission, which in turn supports our work.
Unless you've been practicing your eye-makeup skills for years, creating a cut crease is a very real challenge. Luckily, you can mimic the striking look without spending minutes (and minutes) on blending out an eyeshadow. All you need is a trusted eyeliner!
To get technical, a cut crease created with an eyeliner has its own name: the floating crease. It can be created with or without anything else on the lid, which explains its popularity among minimal-makeup-lovers. Partially inspired by the '60s and beauty enthusiasts' interest in reinventing the unexpected, the floating crease is one trend we can all try when we're bored at home or preparing to get back to life as we knew it. The best part: you only need an eyeliner to create it. Lucky for you, we've discovered the best and most affordable liner options ahead, along with some looks for inspiration.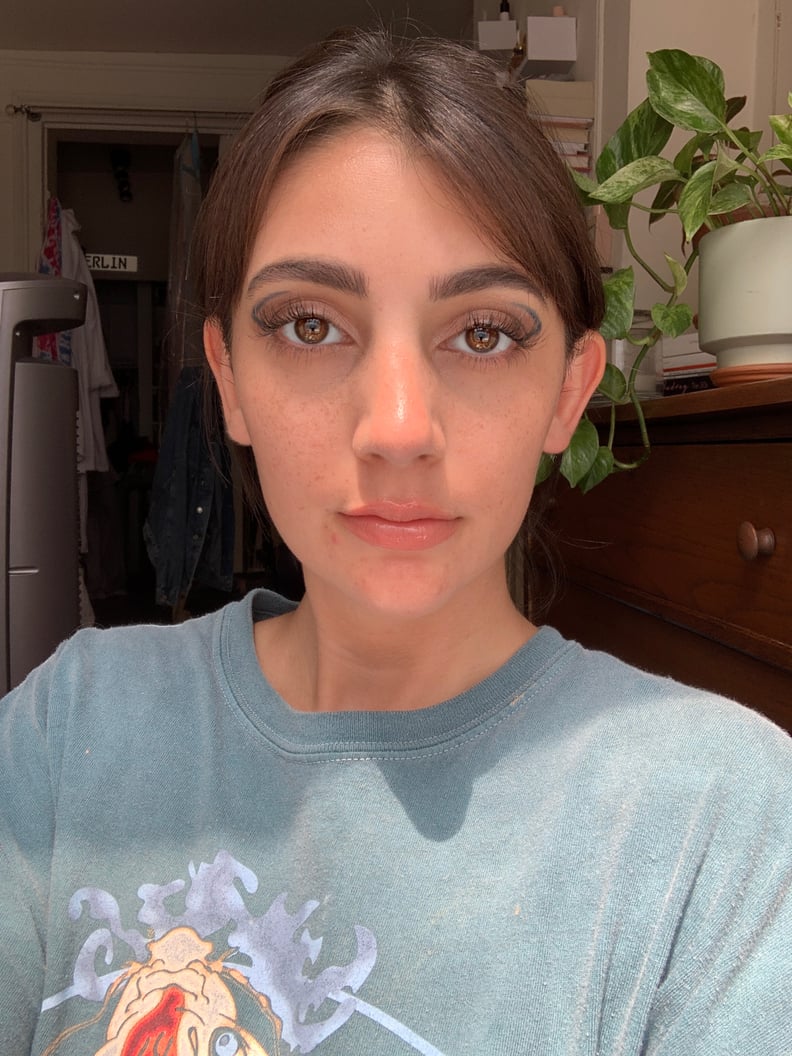 Floating Eyeliner Look #1
Just because you aren't using eyeshadow doesn't mean you can't play with color. A pencil eyeliner, like the e.l.f. Cosmetics No Budge Retractable Eyeliner ($4), allows you easy control to create a floating effect while experimenting with a range of colors from blue to white to brown. Bonus: this formula is really creamy but totally budge-proof.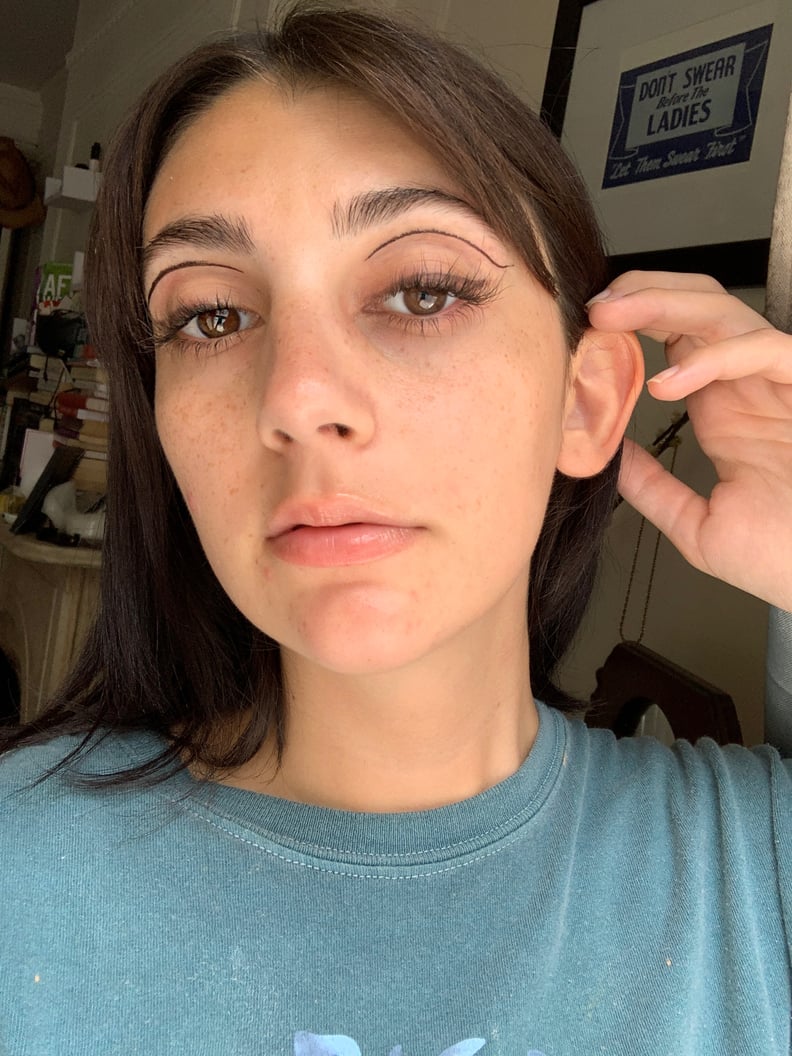 Floating Eyeliner Look #2
Don't underestimate brown liquid and cream eyeliners, especially the two used in this look. While the former — the e.l.f. Cosmetics Intense Ink Eyeliner ($4) — is a quick-drying formula with a felt tip that allows for polished precision in the crease, the latter, the e.l.f. Cosmetics Cream Eyeliner ($4), is perfect for beginners looking for a no-fuss, smudge-proof application. Using the cream eyeliner to accent the upper lash line adds a bolder, but still neutral, effect to complement the liquid line hovering above it.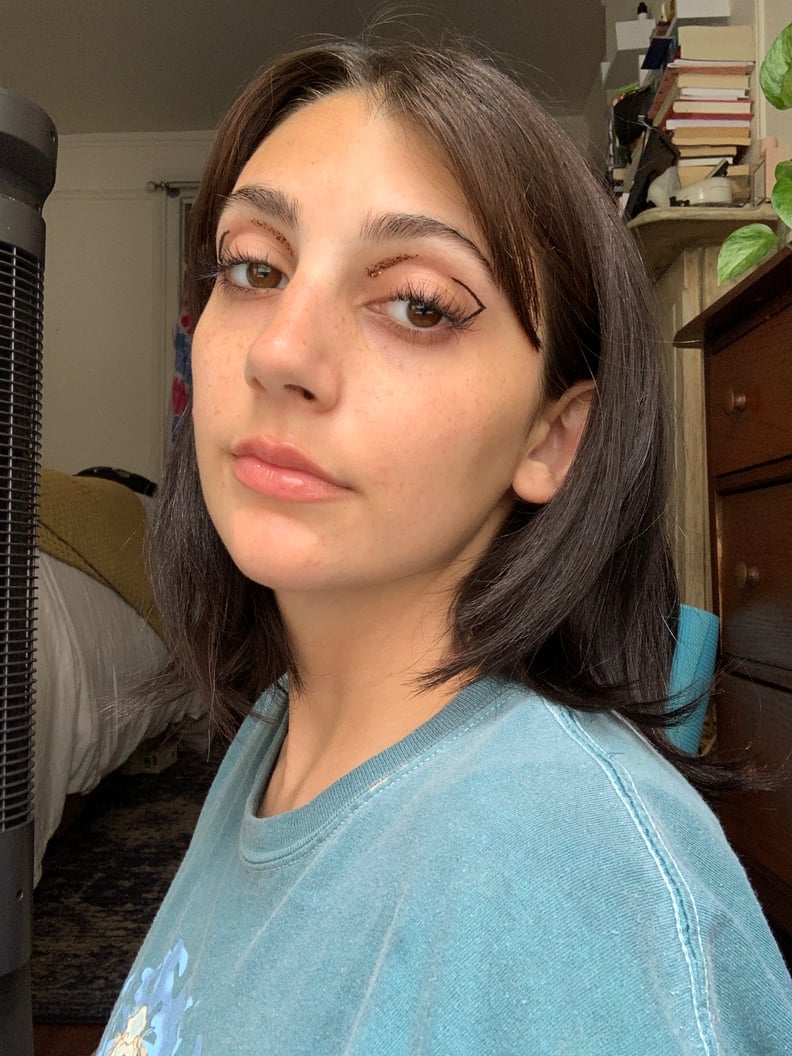 Floating Eyeliner Look #3
If you're hoping to commit to a floating crease all summer long, it's important to get a waterproof formula that can last through the heat. The e.l.f. Cosmetics H20 Proof Eyeliner Pen ($6) is the MVP of never melting. The ultrathin tip gives you the freedom to create any kind of line you prefer with complete control.