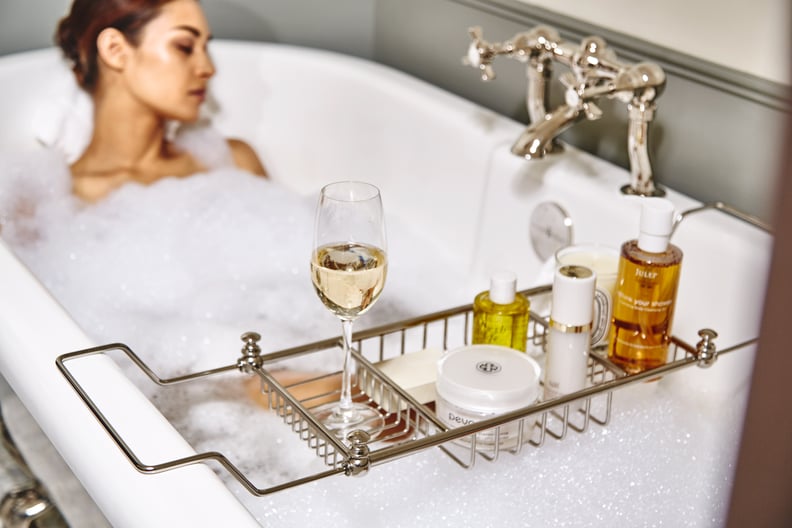 POPSUGAR Photography | Benjamin Stone
POPSUGAR Photography | Benjamin Stone
As POPSUGAR editors, we independently select and write about stuff we love and think you'll like too. If you buy a product we have recommended, we may receive affiliate commission, which in turn supports our work.
There are a number of ways you can relax in the comfort of your own home, and taking a bath is a classic go-to. Yes, spas are great and all, but you can elevate your own bathroom to feel like a five-star resort in minutes — without having to step a foot outside or spend an arm and a leg on the experience.
Picture this: the lights are dim, soft music is playing in the background, and the room smells of lavender. All you need are a few of your favorite items — a book, a face mask, a generous glass of wine — and you're on your way to the most relaxing at-home soak you've ever had in your life.
If you're in need of some zen time to unwind at the end of a hectic week or looking for creative, fun ways to spend time at home, you can create the perfect bath in just a few easy steps.
Keep reading to learn how to make your bath experience more relaxing, ahead.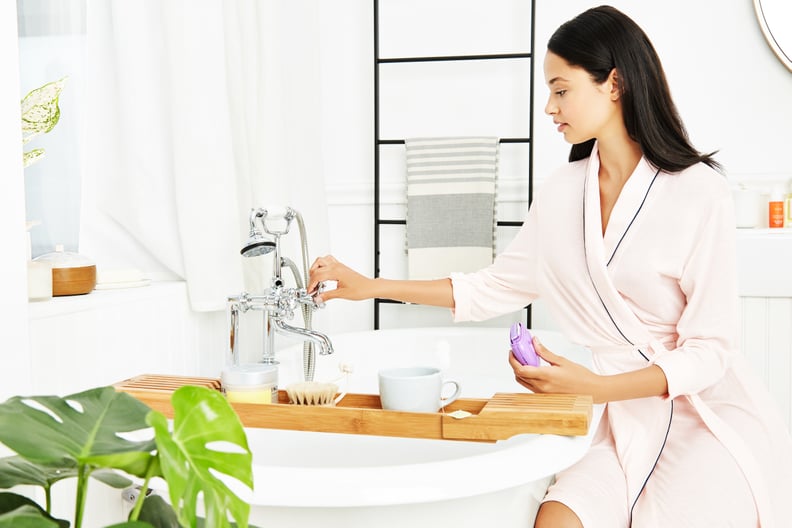 Put on Some Relaxing Music or a Podcast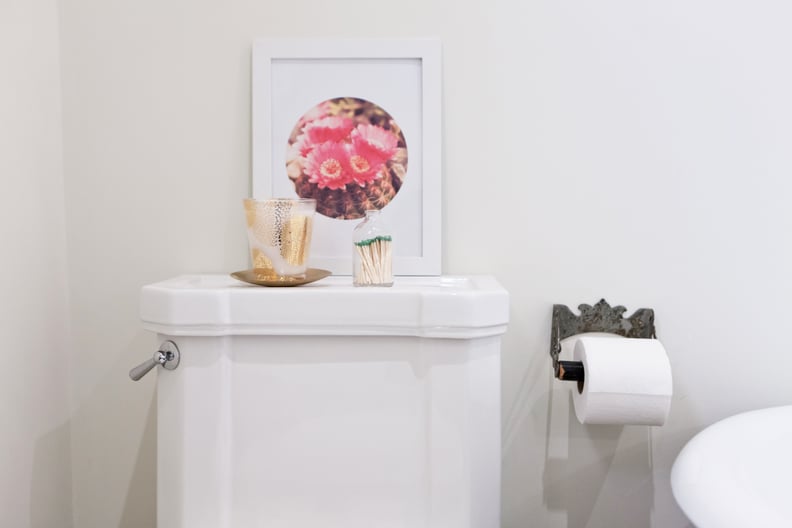 Light a Candle (or 2)
An essential step in creating ambiance is lighting a few candles. My favorite is the Diptyque Baies Candle ($68). Place them throughout the room so that when you turn the lights off, the space is filled with a beautiful glow.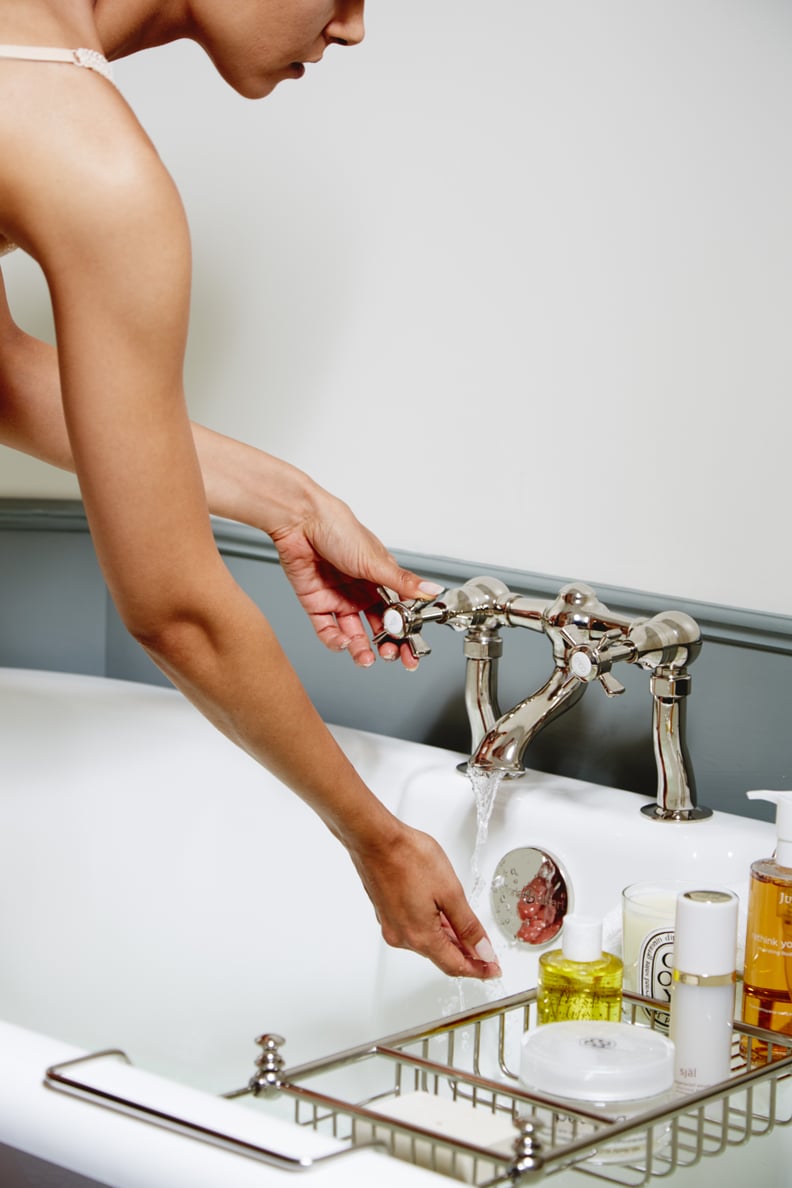 Use Essential Oils in the Room
Adding essential oils to the room can transform the soak into an aromatherapy experience. You can diffuse your favorite essential oil to fill the room with the scent or add a drop to your inner wrists and behind your ears for a more targeted experience. I like using lavender because it gets me ready for bed, but chamomile, ylang ylang, or citrus oils (if you want to feel invigorated) also work.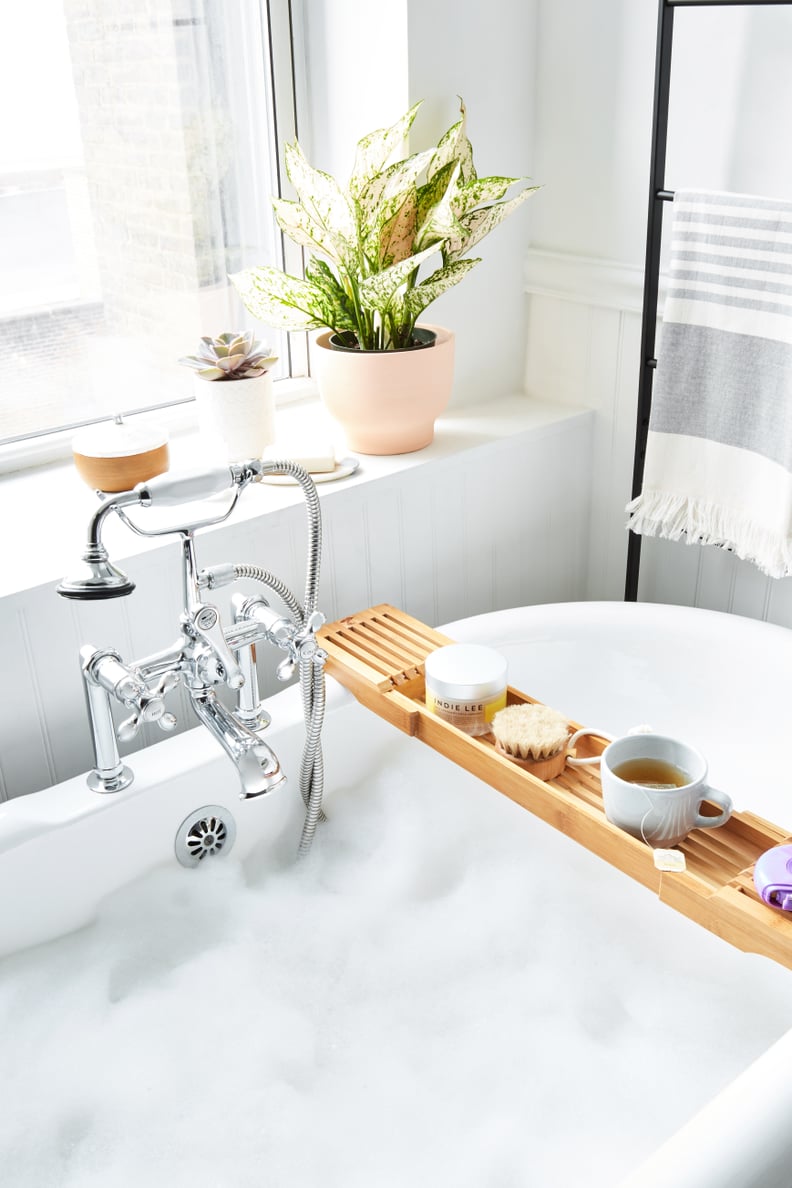 Add Bath Salts
You can enhance your soak by adding bath salts to the tub. The Herbivore Botanicals Calm Bath Salts ($18) contain Himalayan pink salt crystals, floral ylang-ylang, and natural vanilla.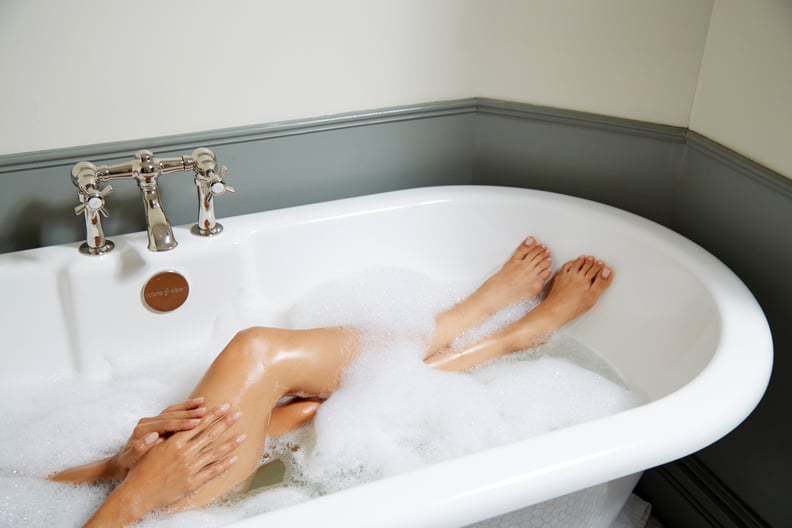 Use a Bath Bomb or Bubbles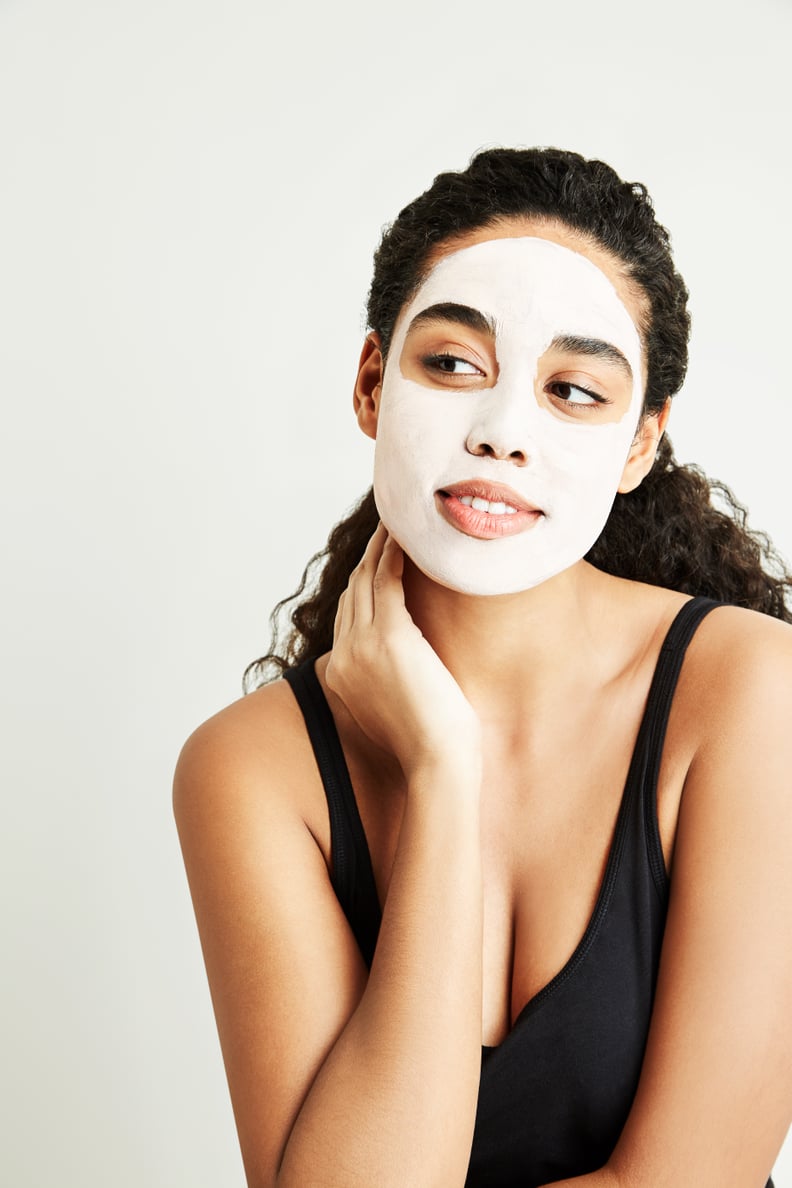 Do a Face Mask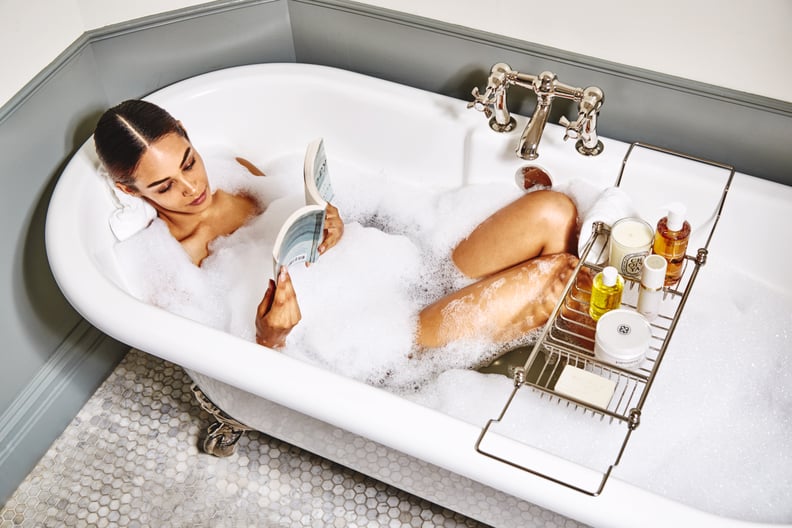 Read a Book
Grab a gook book and use the time to unwind and get lost in it. Reading in the bathtub can be a great way to detox from technology and get you ready for bed.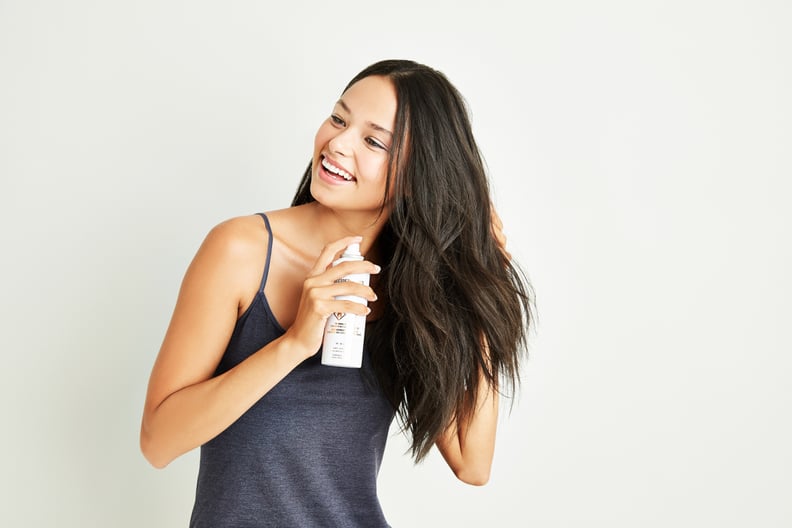 Do a Hair Mask
Another area you can give a little TLC to? Your hair. The bath is a great time to do a hair mask because you can easily let it soak in mess-free and rinse it out when you're finished. I like the Living Proof Perfect Hair Day Weightless Mask ($38).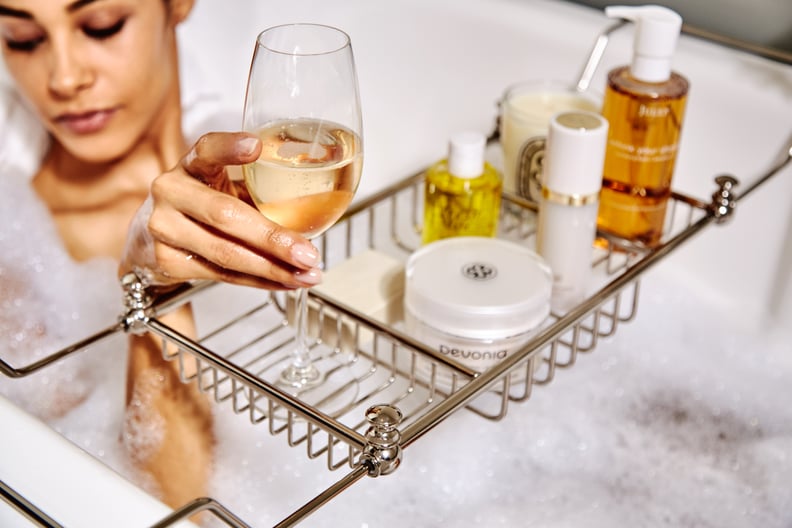 Pour a Big Glass of Wine
Refreshments are always a must. I can't think of a better way to relax than with a glass of my favorite wine within arms reach. Pour yourself a generous glass of your preferred beverage, alcoholic or not, before hopping into the tub — it's all in the name of self-care.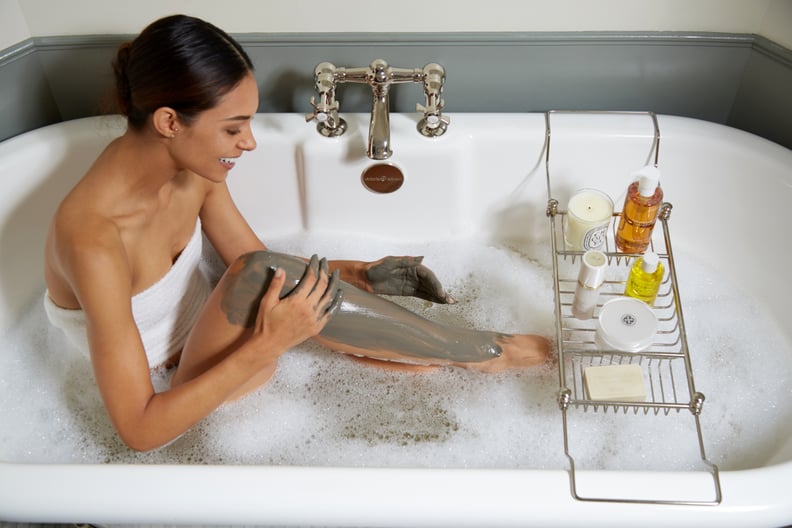 Do a Body Treatment or Mask
After soaking for a little while, you can finish off the whole DIY spa experience with a body treatment or mask. Try exfoliating your skin with the Fresh Brown Sugar Body Polish Exfoliator ($67) and get ready for the softest skin of your life.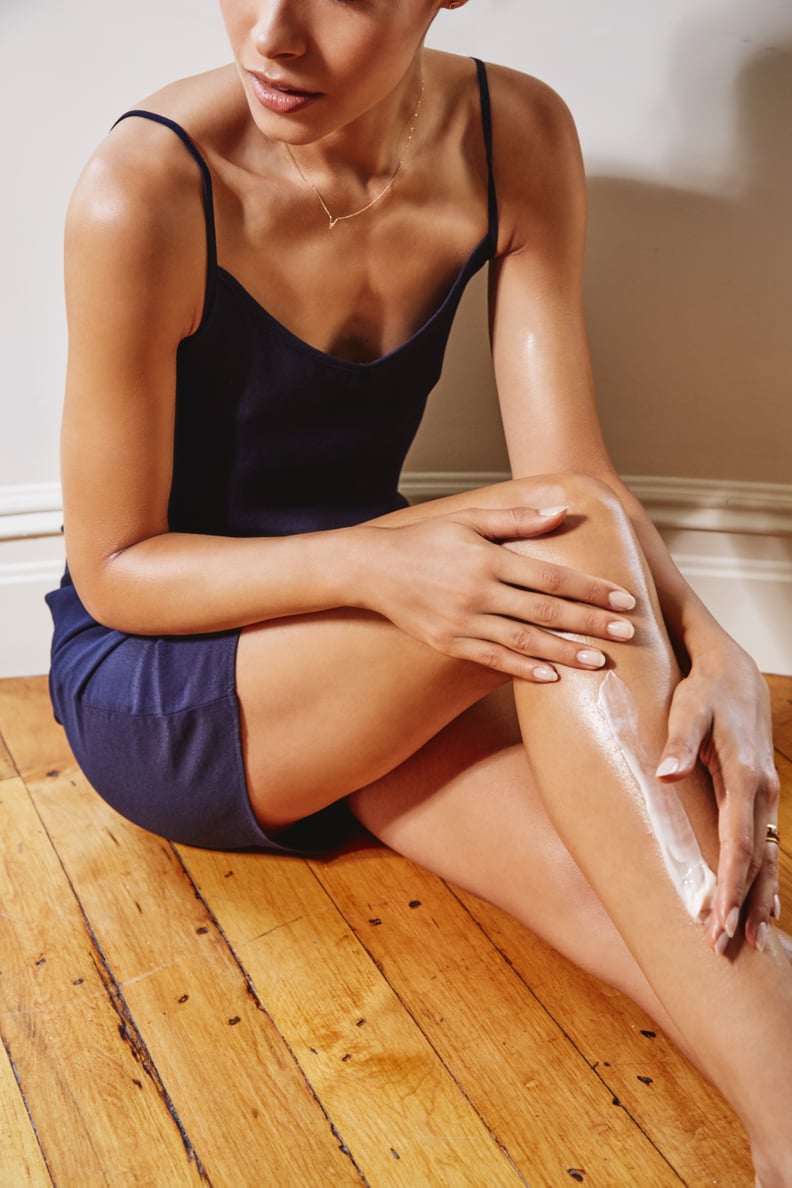 Finish With a Luxurious Body Moisturizer and Your Favorite Pajamas
When you're finally ready to step out of the bathtub, don't just rush into your next activity. Extend the self-care moment a little longer by slathering on a luxurious body butter, like the Josie Maran Whipped Argan Oil Body Butter ($36), before putting on a fluffy robe or your comfiest pair of pajamas.