POPSUGAR
/ paid content for /
e.l.f. Cosmetics
How to Use Keys Soulcare Cleansing Balm
Here's How 3 Editors Incorporate Cleansing Balms Into Their Skin-Care Routines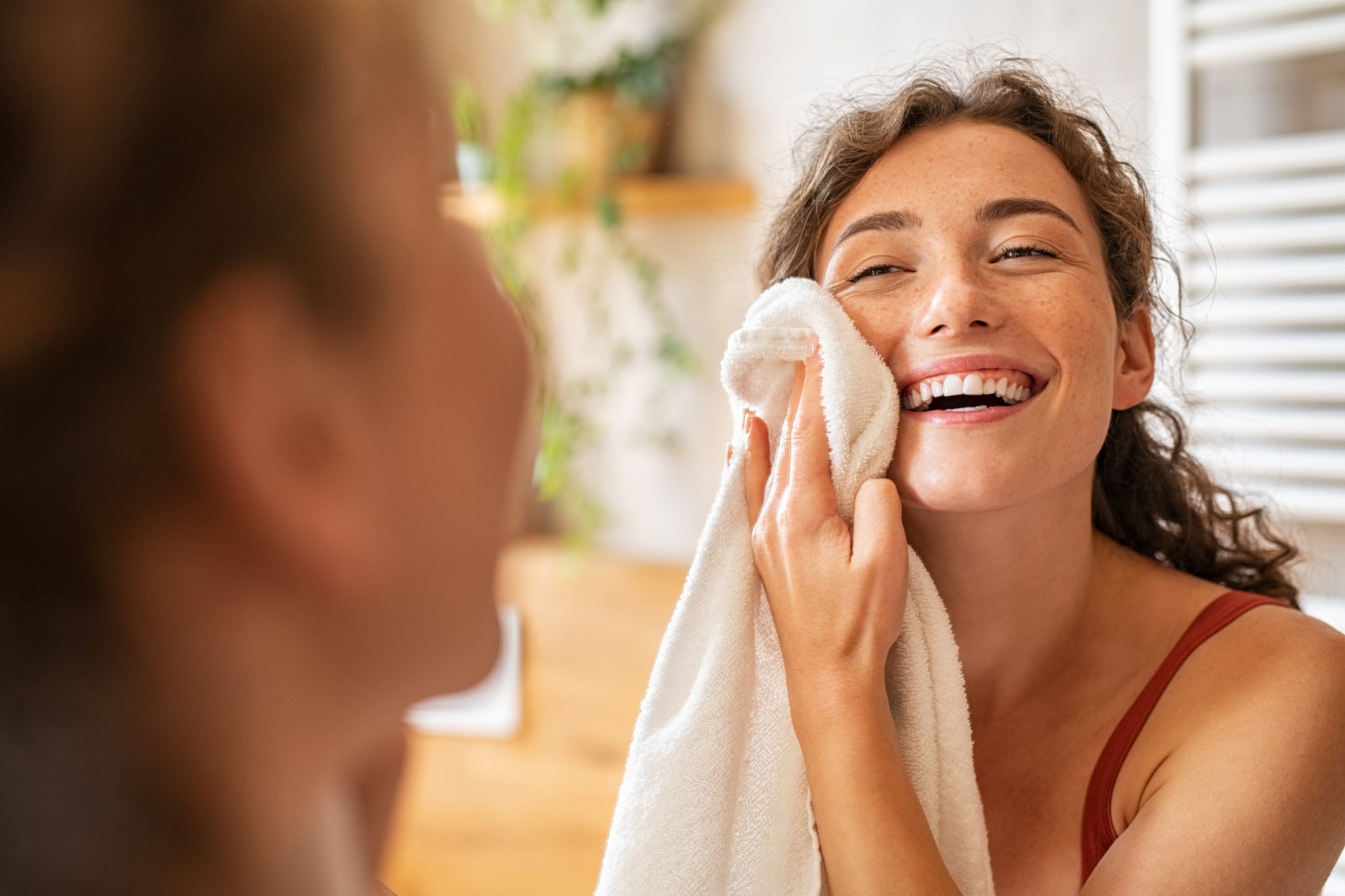 If there's one product that has us actually looking forward to washing our faces — even when we're wearing a particularly amazing makeup look or utterly exhausted — it's cleansing balm.
Combined with a gentle massaging motion from your (clean!) fingertips, the rich, velvety, and extra creamy formulas are incredibly efficient at removing makeup from skin.
Because they're oil based, many people use them as the first step in their double-cleansing process and then follow with a water-based cleanser.
Cleansing balms also have a great reputation for providing moisture, as well as other nutrients and benefits, to the skin while cleansing it. In other words, you don't have to worry quite as much about your skin feeling dry and taut after using one. Take the new Keys Soulcare Nourishing Cleansing Balm ($30), for example. The formula is made with shea butter, sunflower seed oil, and macadamia-seed oil. It can also be used on its own if you don't need or want to double-cleanse.
Ahead, take a look at how three different editors add this skin-care staple to their routines.
Samantha Sasso, Beauty Editor, Branded Content
"Despite how important I know double cleansing to be, I don't often do it unless I'm wearing makeup — and I mean a lot of makeup. In those cases, I walk myself through an extensive routine that always starts with a cleansing balm. I just know that no matter how lazy I'm feeling, a balm will remove everything, even my most stubborn waterproof mascara."
Amanda Elser Murray, Branded Content Director
"I love using a cleansing balm in the wintertime when my skin is feeling extra dry and tight. It's so gentle on my skin. The best way I can describe it is that a cleansing balm feels like soft cashmere while a traditional cream or foaming cleanser feels like tough linen."
Victoria Moorhouse, POPSUGAR Contributor
"There's something so satisfying about a cleansing balm just melting away mascara and eyeliner. I like using one when I have eye makeup on and at night for that very reason. Because the makeup kind of slides off effortlessly with cleansing balm, using one helps me prevent rubbing my skin too harshly."