This Moisturizer Completely Replaced My Highlighter, and These Pictures Prove It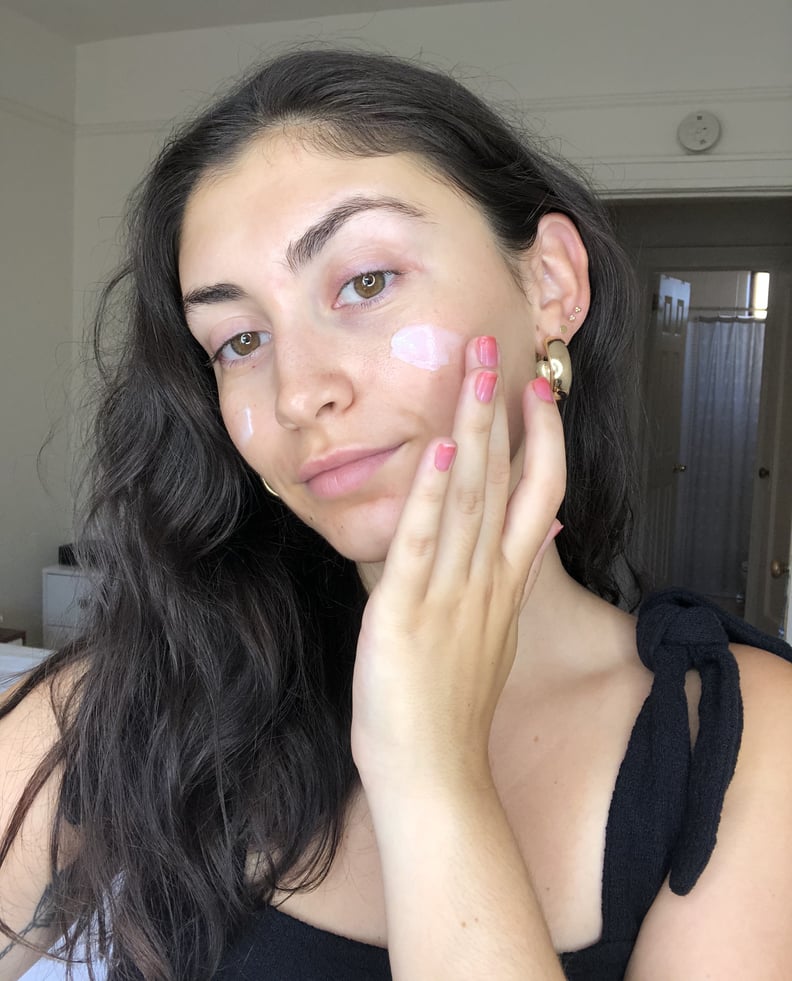 POPSUGAR Photography | Jessica Harrington
As POPSUGAR editors, we independently select and write about stuff we love and think you'll like too. If you buy a product we have recommended, we may receive affiliate commission, which in turn supports our work.
I know I'm not alone in saying that these last few months have been very transformative for my beauty routine. My skin-care routine has gotten longer, while my makeup routine is a fraction of what it was before. Where I was so used to doing a full face of makeup for work every day, now I'm opting for minimal products in the interest of time. With that in mind, the products that are sparking joy for me right now aren't new eyeshadow palettes or lipstick shades — they're multitasking, skin-care-makeup hybrids. Enter: Huda Beauty's Honey Balm Jelly Moisturizer, the brand's newest product innovation and first moisturizer in the Wishful Skincare line.
When I first learned of the new Honey Balm Jelly Moisturizer, I was sold by the words multitasking, instant glow, and smooth skin with or without makeup. Dewy skin is always on my mind and I'm constantly looking for products that will boost luminosity. While I love a good liquid highlighter, these days my cosmetics routine is limited to just the staples and it truthfully doesn't always make the cut. As someone who thinks skin-care first, I love the idea of getting radiance from a moisturizer instead.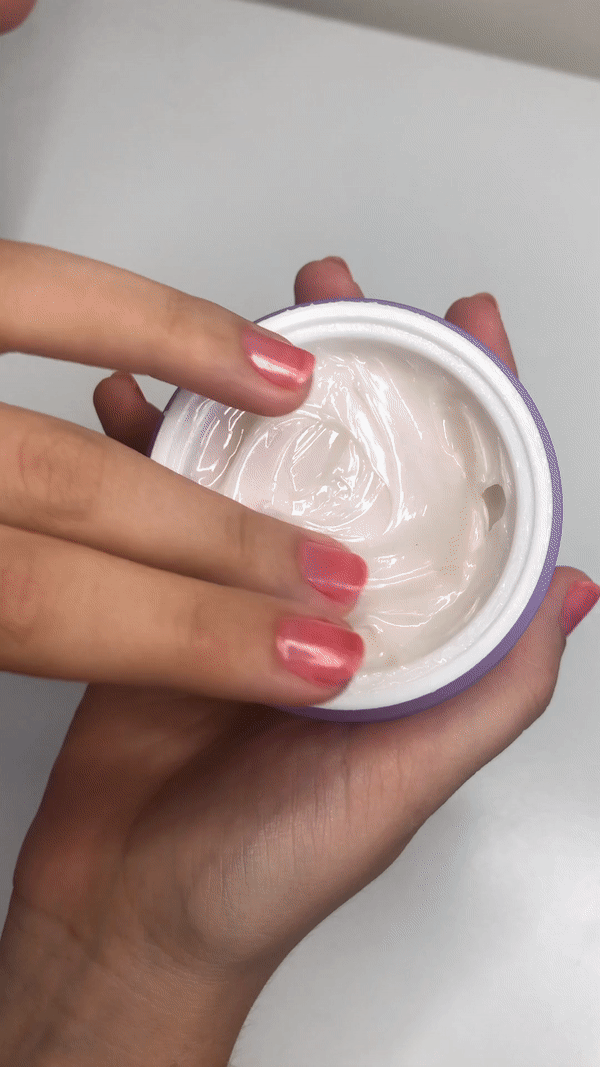 When you open the jar of the Huda Beauty Wishful Honey Balm Jelly Moisturizer, the first thing you'll notice is the pearlescent lavender tint. This pearly hue gives your skin an instant, glass-like glow. Next is the jelly texture of the moisturizer. On the skin, it gives you lit-from-within radiance for an overall healthy-looking complexion. Even when you apply a generous amount (guilty), it doesn't feel heavy or greasy.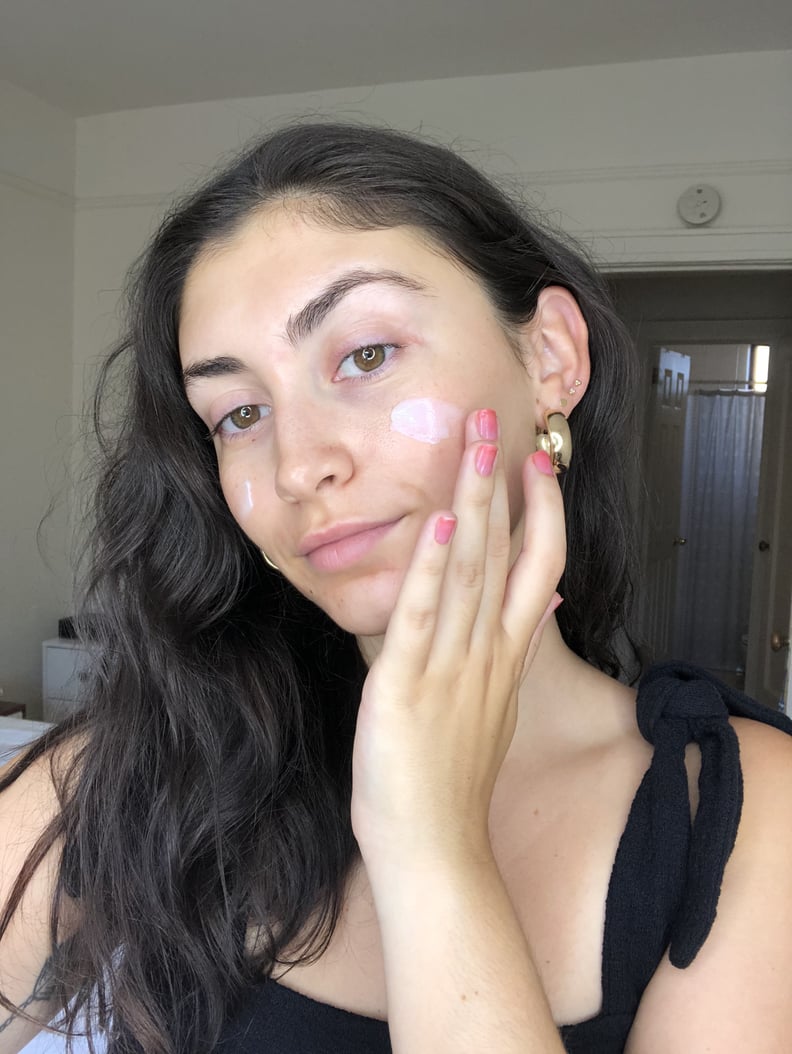 When rubbed in it feels deeply hydrating, but isn't heavy. When left to absorb for a minute or two, it disappears. The texture also helps blur the appearance of your pores. It's formulated with honey for moisture, turmeric to soothe, and niacinamide to even skin tone. And, that's all without makeup. Because Huda Kattan knows the struggles of having acne, it's also safe for sensitive skin, non-comedogenic, and non-acnegenic.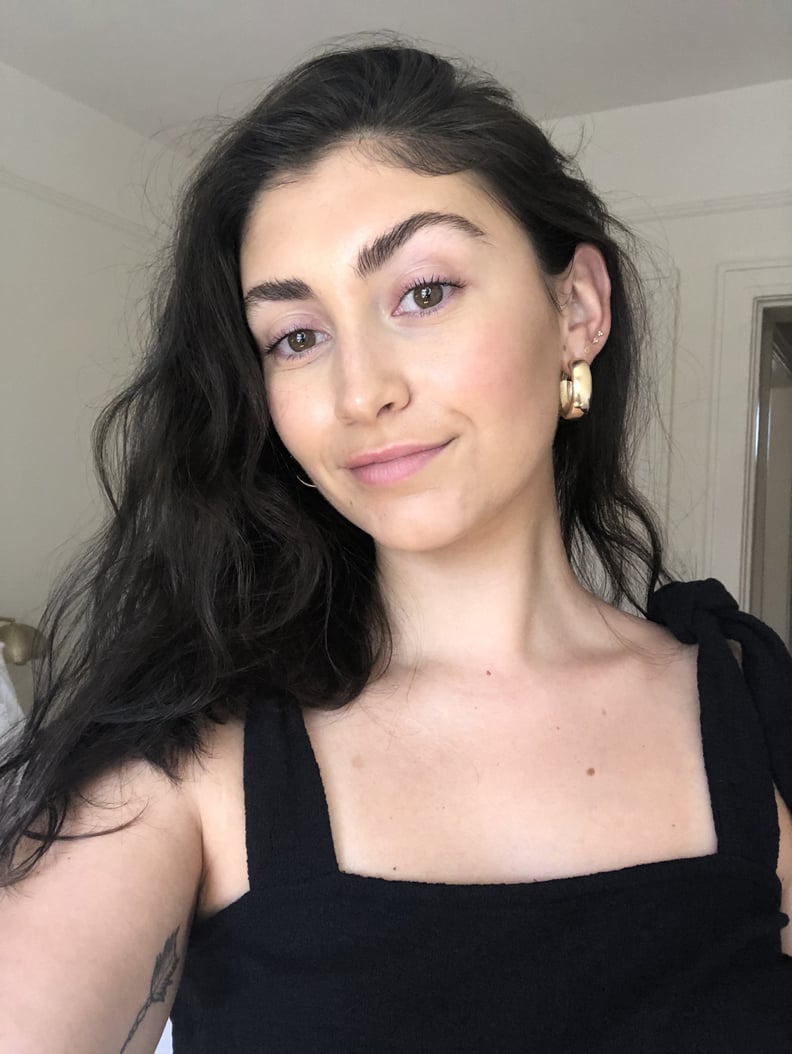 I found that letting the moisturizer sink in for a couple of minutes before applying makeup yields the best results. You don't need a primer on top of this because it provides your makeup with a smooth base on its own. For a natural look, I applied concealer just to cover the blemishes on my chin and my under-eye circles, then added a little blush (my makeup obsession), mascara, and clear eyebrow shaping wax. The Huda Beauty Wishful Honey Balm Jelly Moisturizer gave my skin such a pretty glow that I didn't see the need to apply a highlighter on top — although you totally can to the high points of your face if you want some extra shine. And that concludes my new "full face" of makeup.