This Under $30 Toner Cleared Up My Chin Acne in Less Than a Month — Like Magic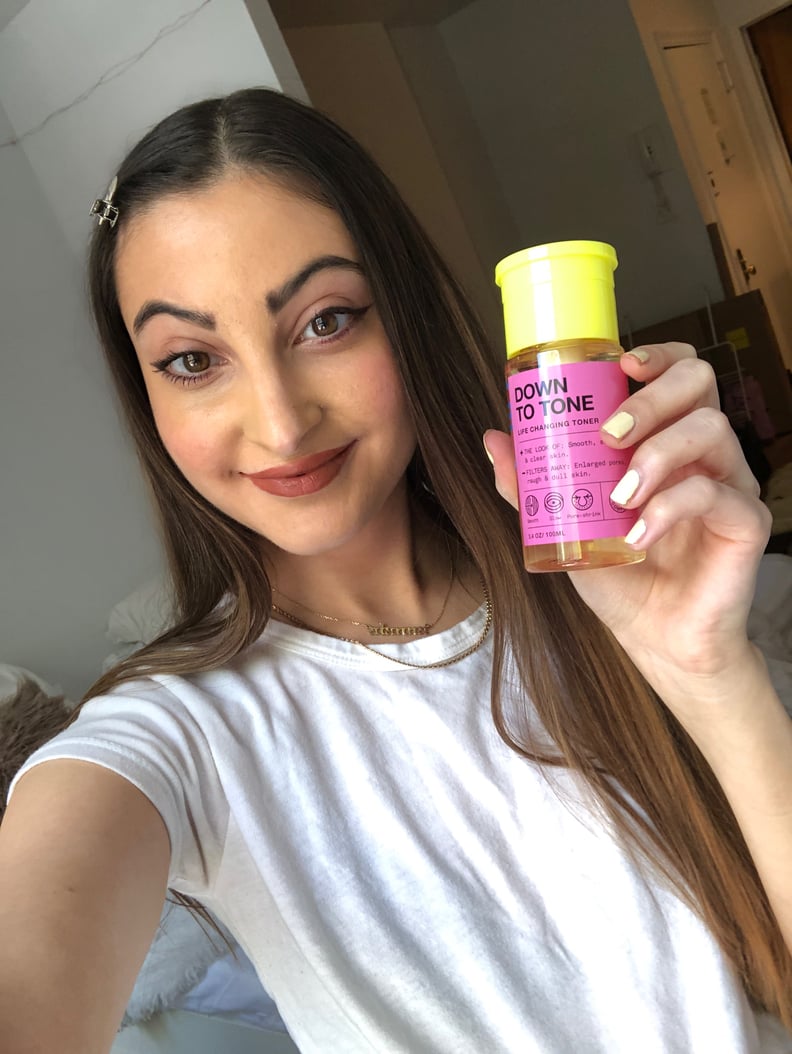 POPSUGAR Photography | Alanna Martine Kilkeary
POPSUGAR Photography | Alanna Martine Kilkeary
As POPSUGAR editors, we independently select and write about stuff we love and think you'll like too. If you buy a product we have recommended, we may receive affiliate commission, which in turn supports our work.
I've always had a tumultuous relationship with the acne on my chin. It wasn't until I hit my early 20s that the tug of war began, almost cyclically. One month, my under-lip area would be clear as a bell, yet when the next rolled around, one or two cystic pimples would make themselves at home right below the center of my lip. I've tried many different types of prescribed acne medications — from minocycline, to tretinoin, and my current pustule cocktail of Tazorac 0.1% gel. While all of these antidotes appeared to work well on the rest of my face, my chin acne would not surrender, no matter how hard I tried. So, I turned to the last acne-zapping product in my arsenal I could think of: toner.
One Google search for the best toner for acne later in life, and you might find (as I did) the legendary Biologique Recherche P50 Lotion. This coveted bottle of proclaimed acne magic is renowned for its ability to exfoliate and hydrate normal to oily-prone skin. It's recognized to literally make pimples and blackheads disappear, as if the formula was a magician — the pimple, his assistant about to enter an elusive cabinet. One wave of the magic wand later, and poof! Your pimples, like the assistant, would be gone. While this intrigued my chin and I to no avail, I was faced with a more literal obstacle: it's expensive. So, I searched around for a potential alternative that would be more friendly to my budget, and there she was: the INNBEAUTY Project Down to Tone Toner.
According to the brand, Down to Tone beat out P50 in a blind side by side test, and if you read the reviews, they echo this sentiment. This toner is unique because it contains a six-acid blend: that's phytic acid, malic acid, gluconolactone, lactic acid, salicylic acid, and citric acid. It also has niacinamide for hydration, sugarcane, sugar maple and bilberry extract for brightening and vitamin C. And finally, it has an "Even Out Complex" — a special concoction created by the brand that helps address redness and hyperpigmentation. I immediately knew that this was the one to try.
When I applied Down to Tone for the first time, I loved how lightweight it felt. It was not too sticky but was clinging enough to really sink into my skin and make me feel tacky and plump. I also liked how it had little to no scent and gave me a tiny tingle with each application. I patted two pumps of it all over my face, focusing on my chin area the most, and began using it two times a week. (Let's just say, I now apply it five times a week!)
The magic of this formula is pretty incomparable to any other toner I've used before. My skin took so well to it, and within less than a month, I noticed my chin acne shrinking and shrinking. To this day, my cystic friends are completely gone. I think the deeply penetrative six-acid blend proved to be a match for my chin acne, because this formula was able to attack it from all sides — a mix of gentler acids with more potent ones did the trick. Not to mention, I saw results faster than I had any other pimple regimen I've tried. The proof is in the pudding when you take a look at my before and after photos.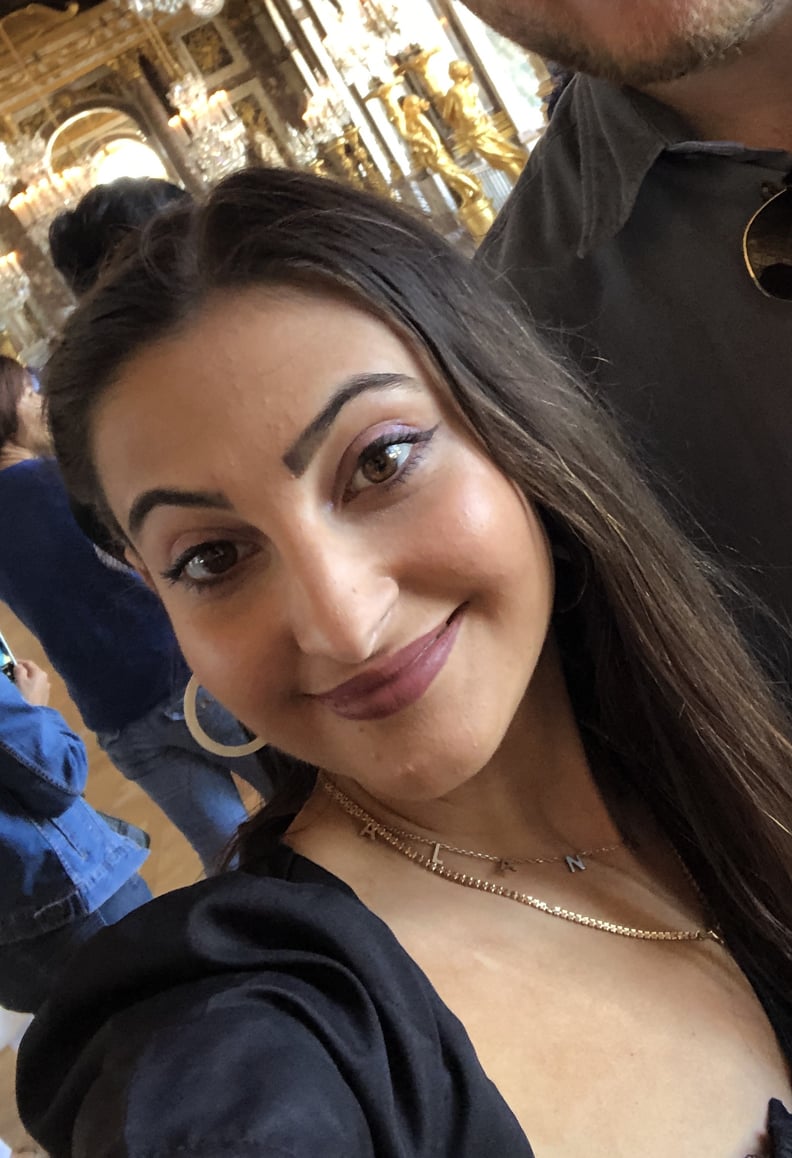 Before
Before I started using Down to Tone, I would get these large, painful cystic pimples on my chin.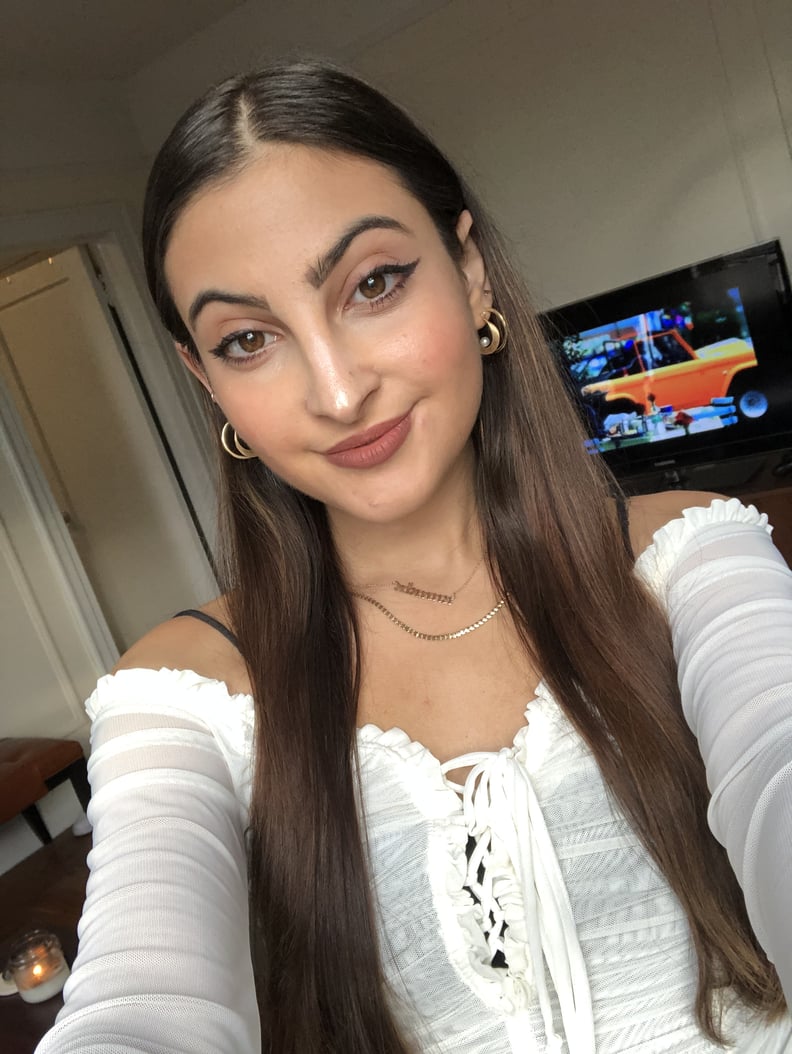 After One Month
After I started using Down to Tone for about a month (two times a week), my chin acne was shrinking.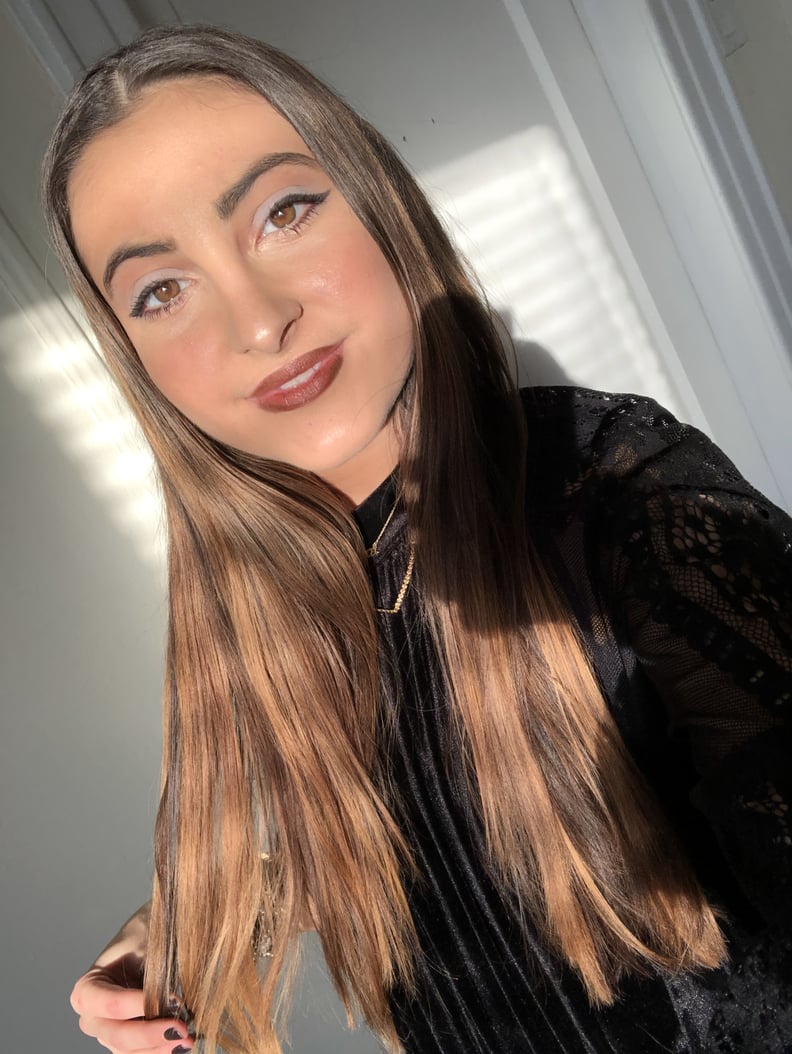 Today, my chin acne is completely gone. I can't go a day without using this toner (trust me: my chin cysts will retaliate), and I'd wager to bet that if you struggle with the same type of pimples, you won't either. For under $30, this formula is not a pimple-zapping illusionist or magician — it's real and life-changing, which is what true skin-care magic is all about.